July 24th, 2019
Mm 850 to mm 870.2
Distance in miles: 20.2
1200-1900
I can't believe that I've been walking SOBO for a month already. The time does fly by.
For the first time in awhile, I have the luxury of rolling around in bed and sleeping in…until 0630 am. I'm hungry as soon as I wake up and head to the one restaurant again. Good thing the food and service is good. I am not usually into having a big breakfast but today I am. My order comes out on two plates, there is so much food: 2 eggs, 2 pieces of french toast, and a giant slab of ham. I eat every last bit. Yum.
Just before taking the 11 am shuttle back to the trail, I get an ice cream cone and beef, bean and cheese burrito from the gas station. I am greatly tempted to buy a sheet of Rice Krispies Treats that I find but I already have way too much food. I still have food left over from my Amazon Pantry order to Leadore and Stellar sent me a care package to Lima. My pack is so heavy. Notice in the picture how the elk head looks like it's kissing my head? Having animal heads hanging on your walls is a requirement in Montana. I can't remember one establishment that hasn't had animal heads…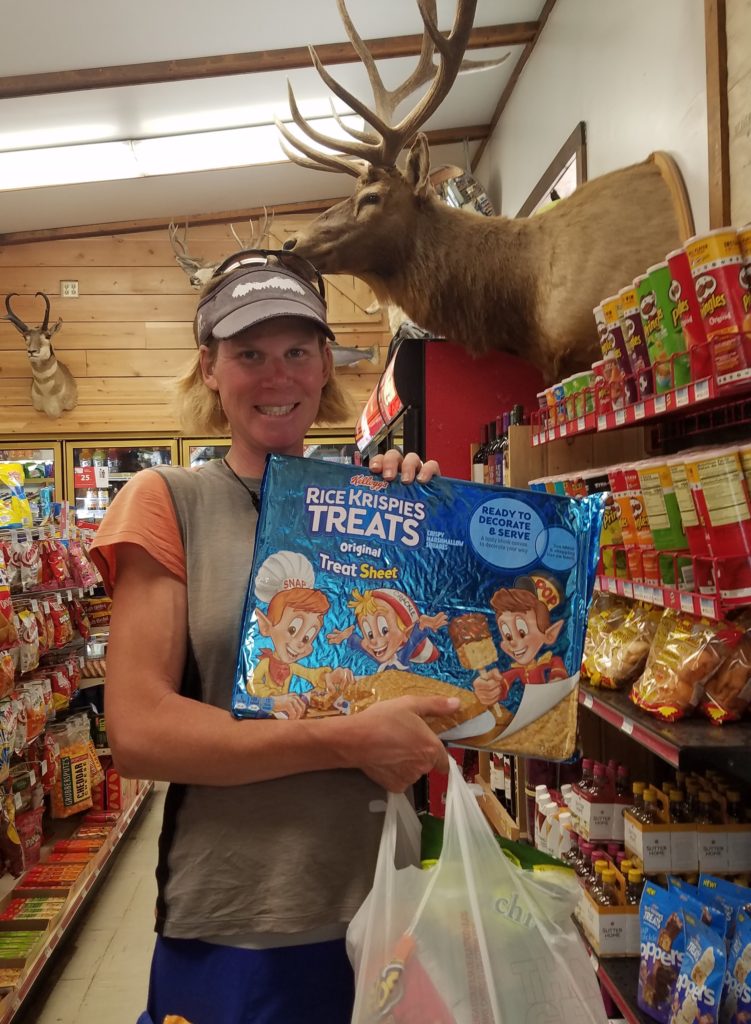 The burrito that I save for the trail is titled "The Bomb" and it feels like it in my stomach. I consume it while walking the first mile, nearly choking on it going up a hill.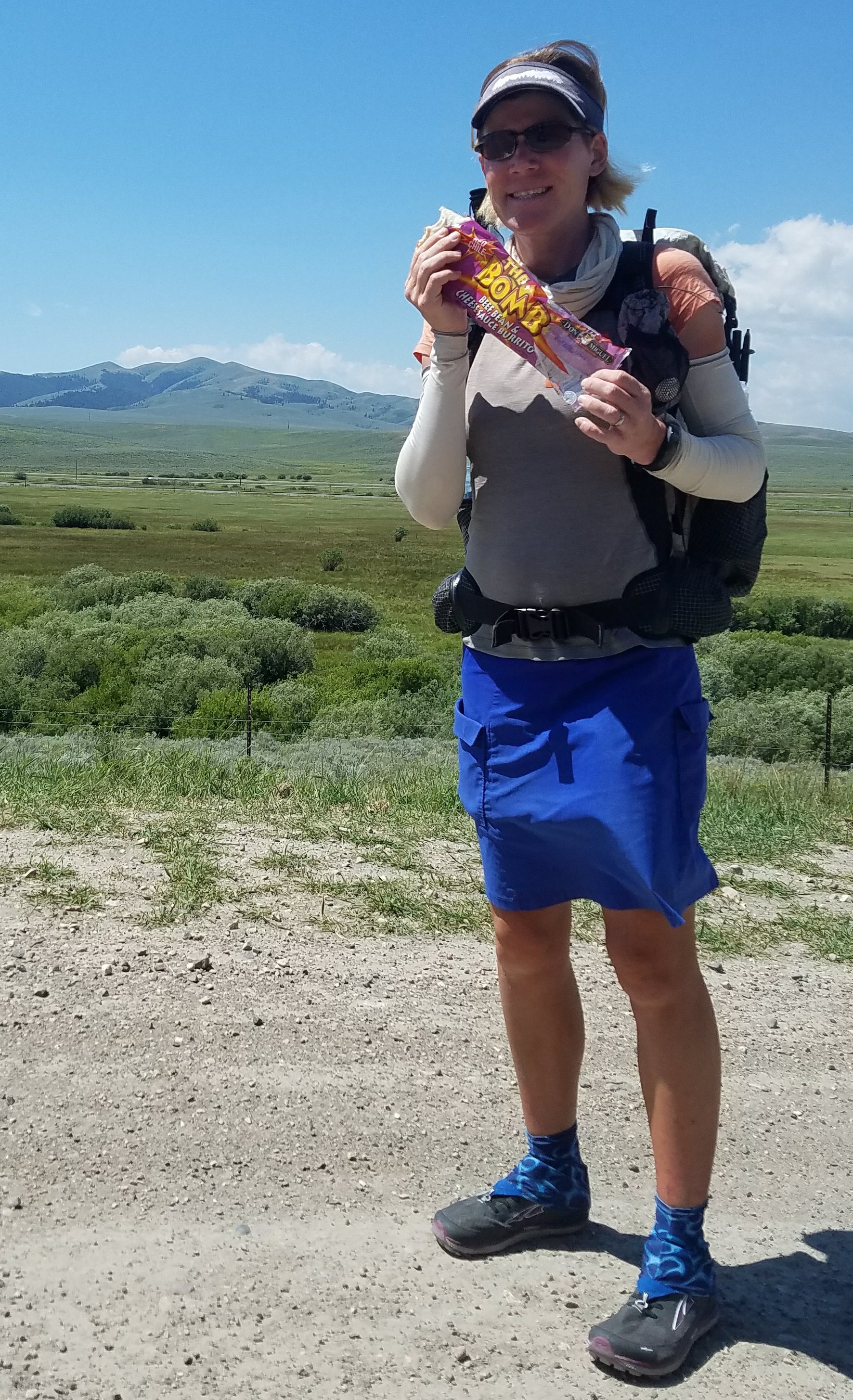 On the subject of junk food and my terrible gas-station derived diet, check out the family-sized bag of cheetos on top my pack…this was from the day we left Leadore. Funny thing is, I've seen so many other thru-hikers packs look like this.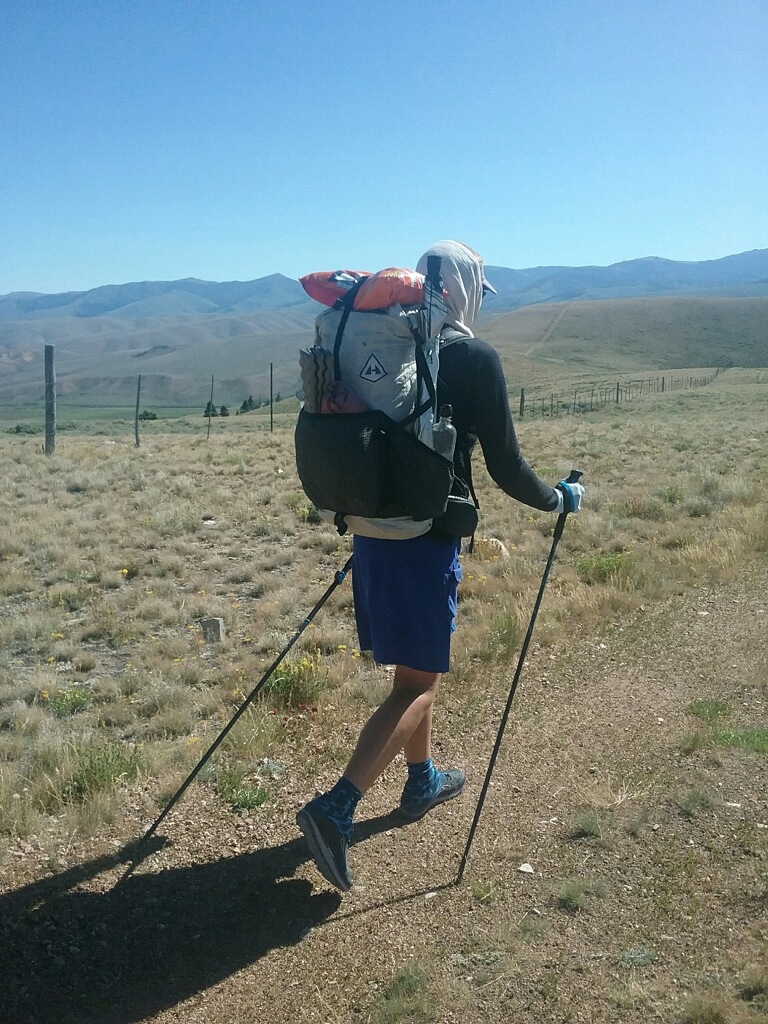 We find two trail registers to sign today and there aren't many people ahead. We see Nikoli's name from the 11th, so we know he was able to get a ride from Anaconda. We caught up to another couple in town: Windman and Spaghetti & Meatballs. They left on the 9 am shuttle today and all the rest of our other friends were going to hang around town until the 5 pm shuttle.
The route starts out on a road, per usual, and it's one of the nicest yet, with soft turf and dirt, basically no trucks. We pass lots of cows and 2 guys cutting logs. We also run into a NOBO, Eats, from Breckenridge, CO. He gives us some good beta on water sources and such.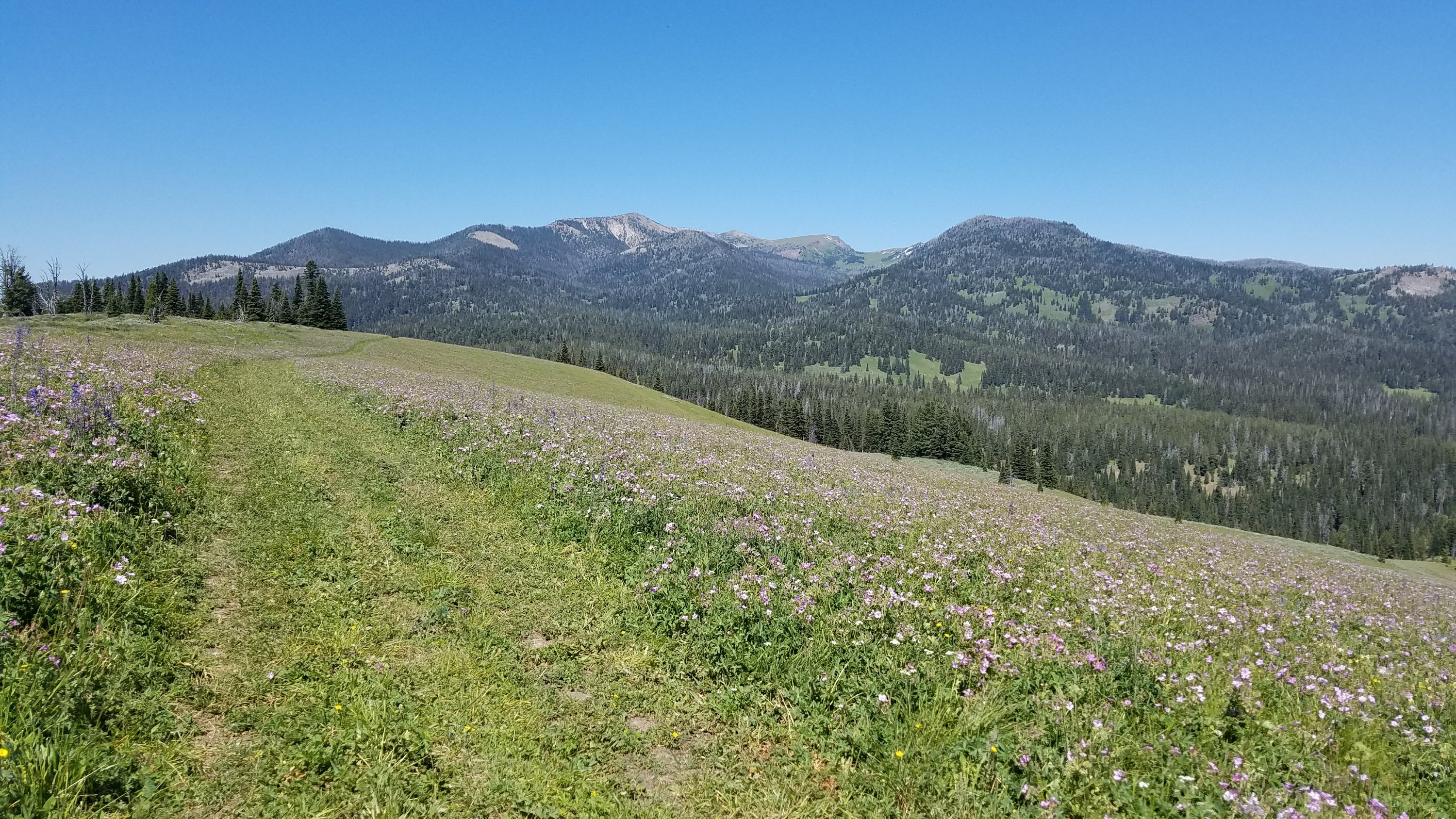 We go up and down, per usual, but it's not too bad. The mosquitoes get intense towards the end of the day, putting me in a bad mood. We wanted to make 23 miles to a pond but got too late a start for that. The bugs would probably really suck there anyways so we settle for a dry camp that has nice views and bit of a breeze. Smoke is blowing in from a fire in Idaho, so for once the sky is hazy. I feel like I'm back in northern California again but at least I can't smell the smoke.