July 4th, 2019
Dearborn River mm 263.4 to Rogers Pass, HWY to Lincoln, mm 292.2
Distance in miles: 28.7
0550-1800
Happy red, white, and blue! A year ago I was flying into Seattle, WA, watching the fireworks above from the airplane and getting ready to start the PCT. This year I'm nearly 300 miles into the CDT, never mind my NM section hike, and listening to booms all night in Lincoln, MT.
We had to earn our town stop today. It was once again a long distance but also a ton of steep climbs. We reached the part of the trail that begins to favor the actual divide. Ridge-walking is awesome and beautiful but it comes at a price. Today the price was 8875 feet up and 8517 feet down. Not quite my biggest elevation day but probably in the top 3.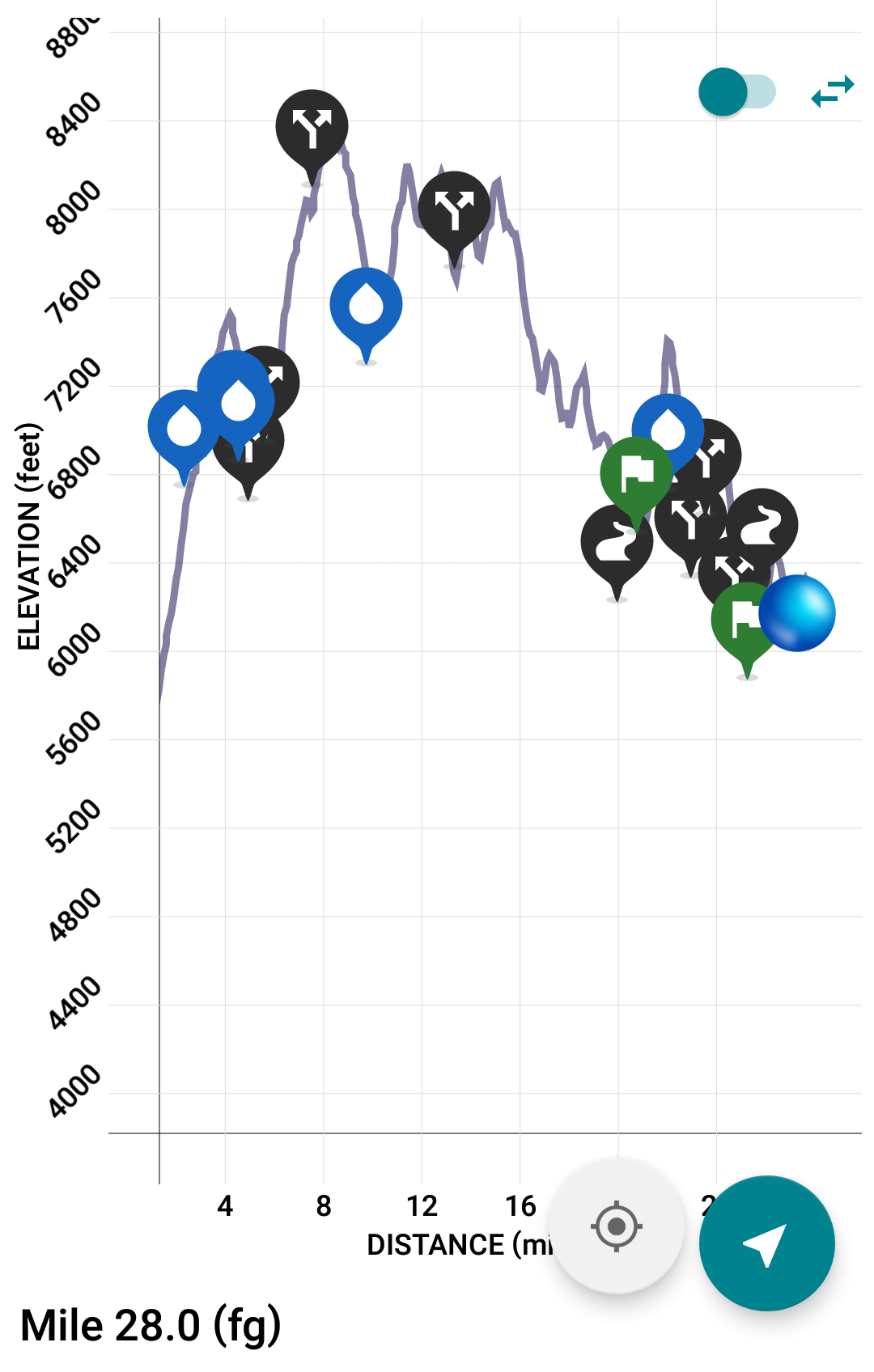 I got an early start, actually having to grope around a bit in the dark when I first woke. I haven't needed my headlamp once in MT and I was too stubborn to use it still. I am so practiced at organizing my tent and packing up that I know where to grab for everything.
Once on the trail, I spotted 2 whitetailed deer. They looked fit and fresh like the morning dew they stood in, nothing at all like their town-loving counterparts that look sickly. Mountains are good for animals as well as us humans.
We began the first of many climbs, which was easy in the morning. I watched the sun come up and light the mountain tops. I love these moments every time. The open and expansive views up and down just went on all day.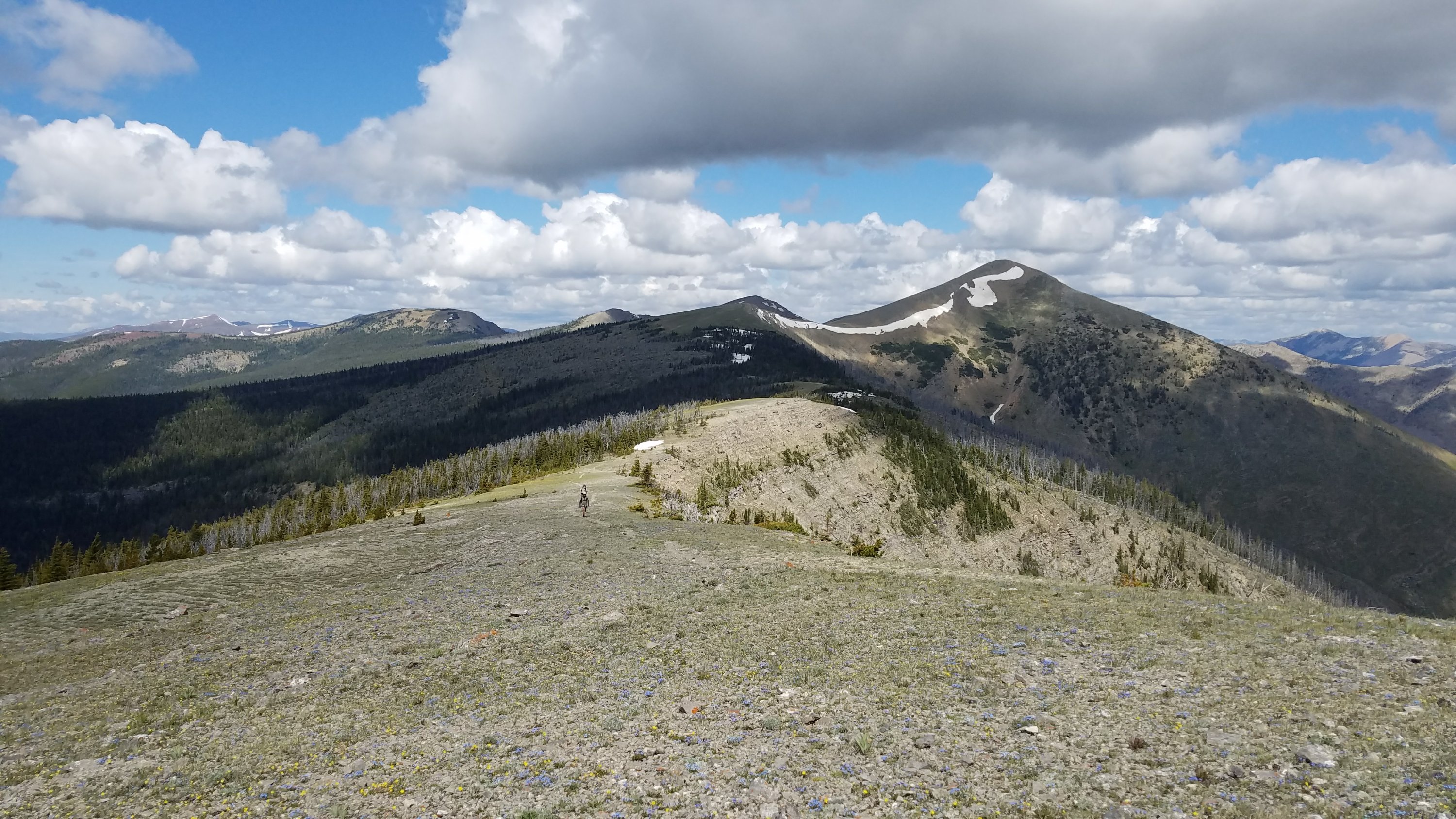 We caught up to Jetpack, a lady from Portland and a PA at a hospital in her non-trail life. (Her real name is also Leah). We all had lunch on top a ridge, letting the wind and sun quickly dry our tents. More ups and downs followed, which started to become a little tedious. Many went straight up, with a loose gravel surface. And it got hot for the first time in awhile. I had to go into my playlist and let the music move me.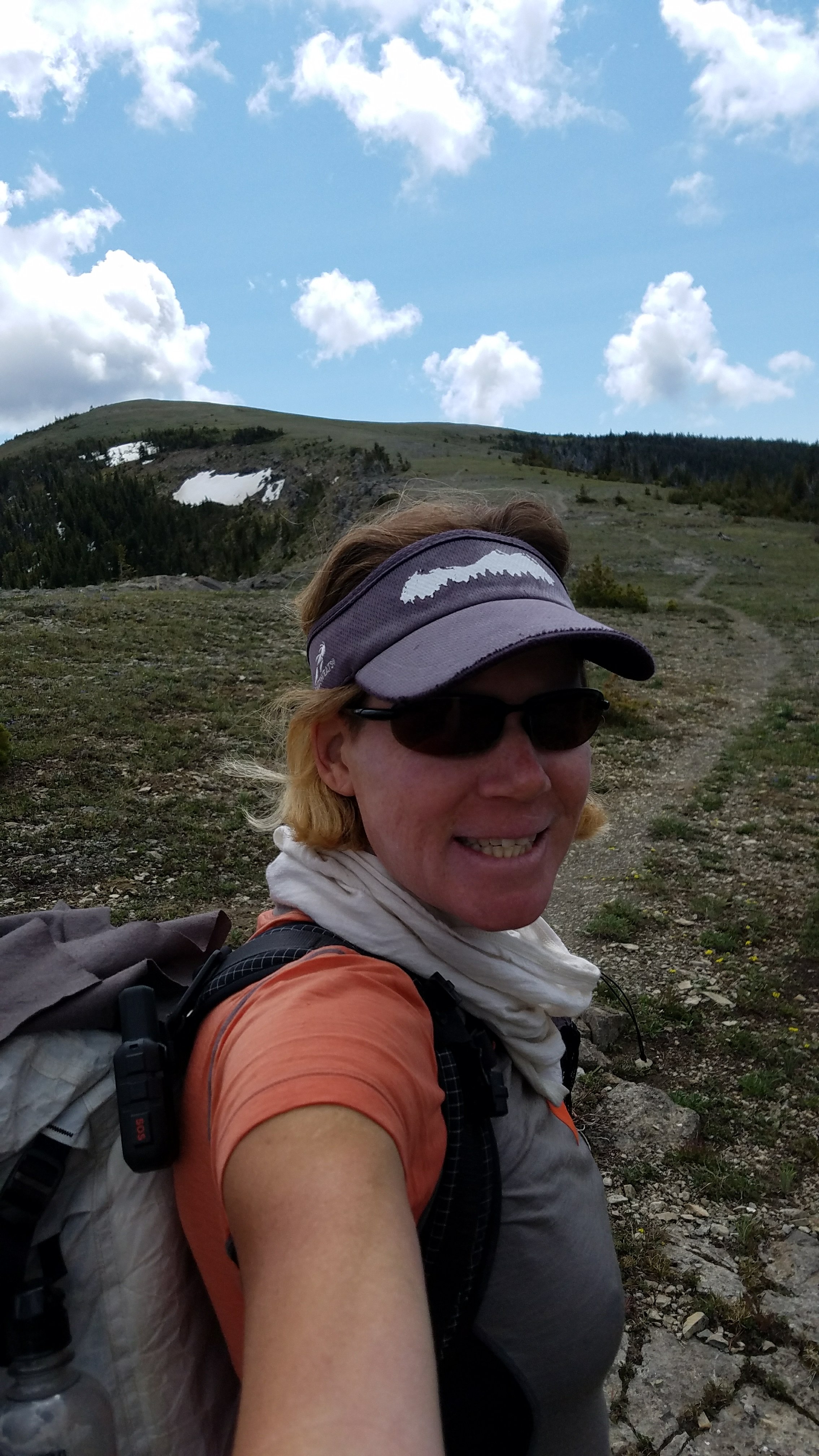 At least I had fun on the downhills. I am finding that I am even better at downhills than ups. I let my feet fly and use my poles to take a lot of the strain. Sometimes I pretend I'm skiing. There were also so many wildflowers to ponder.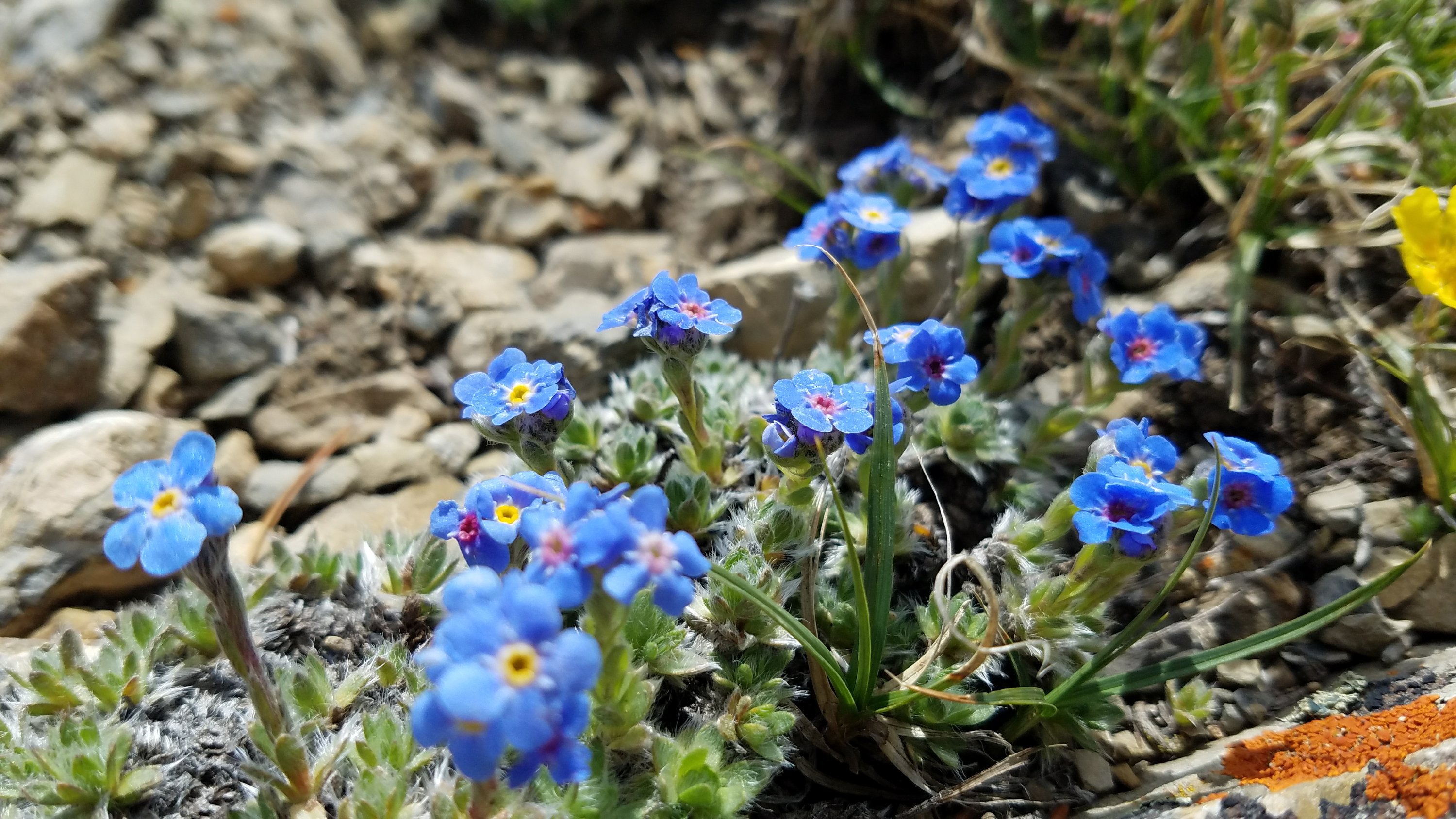 Somewhere along the way we stopped to call hotels in Lincoln. Wouldn't you know it, they were all booked up. So much for a rest in town after 6 days of hard hiking. There were places we could camp, though. The RV park had showers so we decided to shoot for that. We were also able to arrange a ride from the trailhead with a trail angel, Gary.
I got to the road first and waited about 5 minutes until Gary showed up. Relentless, Salty, and Jetpack came along and we were on our way to town, so easy. Gary dropped us off at the RV park and we got set up fast. There was a beautiful grass lawn next to a stream.
I took a quick shower and checked for ticks (they have been bad recently) before we all headed off to eat at a place called Bushmans. It was the kind of place with animal heads all over the walls. They had the best wings and a pretty good burger. I was very full and tired afterwards. But we still all went to the grocery for ice cream.
The town celebration was happening at the opposite end of town and there were heaps of people gathering. Many were dragging main street in atvs and on dirtbikes, while all the cops looked on. The air was already hazy from small fireworks and sparklers, but the big show had yet to start. I could feel the excitement in the air…this small mountain town was ready to get rowdy!
The problem with it not getting dark until 11 pm is that you know the bulk of the fireworks are going to be late. I kind of wanted to check out the celebration but I wanted to go to bed more. So I did, amongst all the booms and whistles. There were fireworks going off right across the stream, 50 ft away, and I still managed to fall asleep, I was so tired. So there you have it, walk almost 300 miles in ten days and you can sleep through anything.