Thursday, Sep 14th, 2023, 0630-1900
Finish TRT into Tahoe City, then ride to Carson Pass, then 10.5 mile hike SOBO on the PCT
12 miles, Gain 1800′, Loss 1850′, elevation 8520′
The TRT was supposed to be the finish to my longer PCBCRT thru-hike. But I had some time to kill and the Sierra were calling me. A couple of other hikes I was interested in seemed either too logistically complicated or not feasible due to weather events. To do the Uinta Highline trail required a rental car, buses, and difficult hitches. Then Sky informed me that the Lowest to Highest route was probably not accessible because flooding from the hurricane had damaged many of the roads in Death Valley.
So I'd been thinking more seriously about returning to Arizona to try to finish the Hayduke route from the north rim of the Grand Canyon. Another hiker, Worm, that I met in the spring was interested in doing the same, so we'd been in communication about joining forces for the difficult stretch down Saddle canyon and Tapeats creek. To be honest, I wasn't all that excited about rejoining the route, given how much easier it would have been to just continue hiking through the Sierra on the PCT. But I'd been able to secure a ride to Arizona with my long-time friend and personal Trail Angel Jon, so the currents seemed to be steering me in that direction. Jon was on his way back from Seattle in a few days, which gave me just enough time to continue on the PCT south to Sonora Pass, the point beyond which where I would need to have permits and a bear canister. My new plan was to visit Scott and Sailor, a couple I met at Trail Days. They were hosting hikers at their cabin in Pinecrest, which was just down the road from Sonora Pass.
First I needed to go into town, do some chores, then try to get back on the PCT. I hoped to hitch to Carson Pass, which was only about 3 miles south of where the TRT joined the PCT in Meiss Meadows. This was the most ideal access point, giving me a nearly connected route without having to repeat any miles. But I didn't figure it would be an easy hitch. I needed to go south all the way past the lake and many major highway junctions. It would probably involve 3 or 4 rides, at least.
I had breakfast at a cafe in town but was disappointed by the size of the burrito. I met a nice couple from New Hampshire that were hiking the TRT. I can only remember one of their names, Earl Grey, unfortunately. I went to the hotel to pick up some things I left there and promptly met another TRT hiker, Magic Paul. He was putting his pack into his car and being shuttled by his wife to Echo lake\hwy 50 to resume the trail. He didn't have an overnight permit for Desolation wilderness and didn't figure he could walk through in just one day. I told him my plans and he offered to give me a ride as far as HWY 50. This was a big piece of my puzzle and I gladly accepted.
But now I had to hurry with the rest of my chores. A lady hooked me up with a shower at the hotel but laundry would have to wait a few more days. It was going on 10 days, but still not a record. I rushed to the post office to pick up an essential package with my heavier quilt and puffy. I was in need of warmer layers for the next few weeks. I quickly shoved my replaced stuff in a flat rate box and mailed it home. Mary and Magic Paul came to retrieve me from the PO and informed me of their change of plans. Rather than go up a huge hill from HWY 50, Magic Paul reasoned that starting downhill from Carson Pass was a much better option to resume the TRT. What a smart guy. So just like that, I had a ride all the way to my desired destination. What serendipity! I was out of town so fast, I couldn't believe how much I'd gotten done.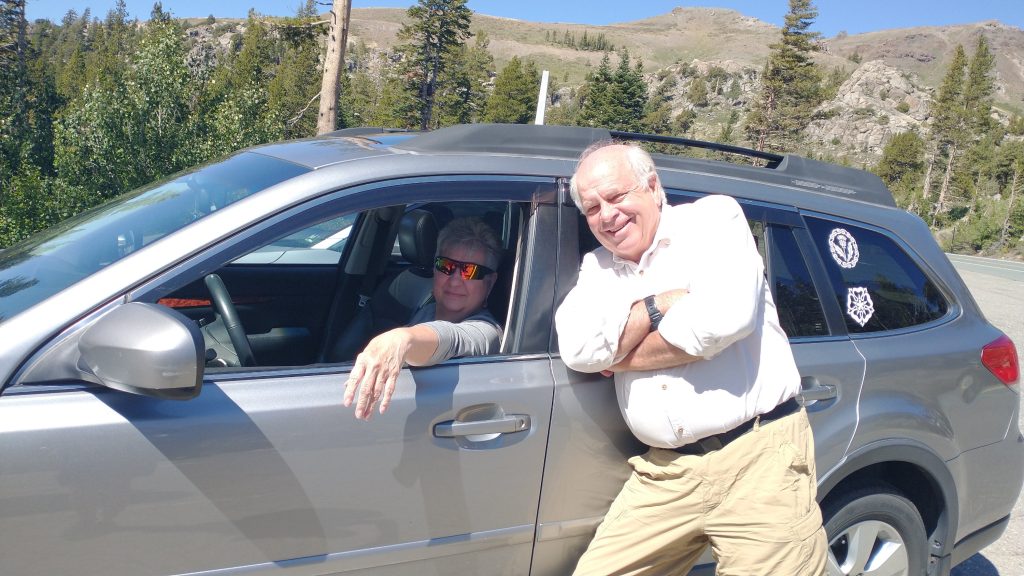 At the pass, I said goodbye to my trail angels and plopped down at a picnic table, partaking of some trail magic offered by the nice rangers at the station there. I recognized a Czech woman I met in Seiad valley and Etna. She had flipped back to Kennedy Meadows south and was just about to finish her hike along with a couple of other Czech hikers. I'd seen so many international hikers this year, even the Czechs were plentiful. The flip-flopping and skipping around had been especially hard on these travelers. They had tight timelines due to their visas and were also frustrated by the lack of public transportation in the US, compared to their own countries. I was sympathetic to their concerns, since I began my long distance hiking career as a foreign traveler myself. Thankfully Te Araroa had gone much smoother for me.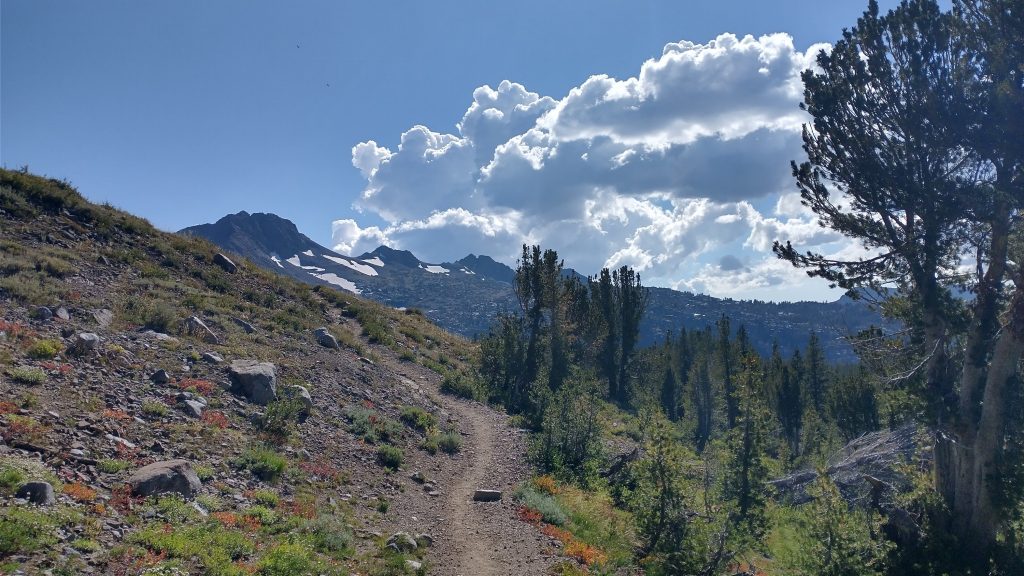 I stayed at the pass for awhile, since I hadn't expected to get back to the trail so soon. I had about 60 miles to my final destination, so maybe I was dragging my feet a little. Finally I realized I better make some miles, since the nearby wilderness required overnight permits. I recalled the section being pretty scenic, and I was not disappointed. There were a lot of open ridges and great views down to the eastern valleys. I was having a fun time with my peakfinding. At the very end of the day, I decided to take a short side trip to the top of "The Nipple," simply because it seemed like the logical follow up to Dicks Peak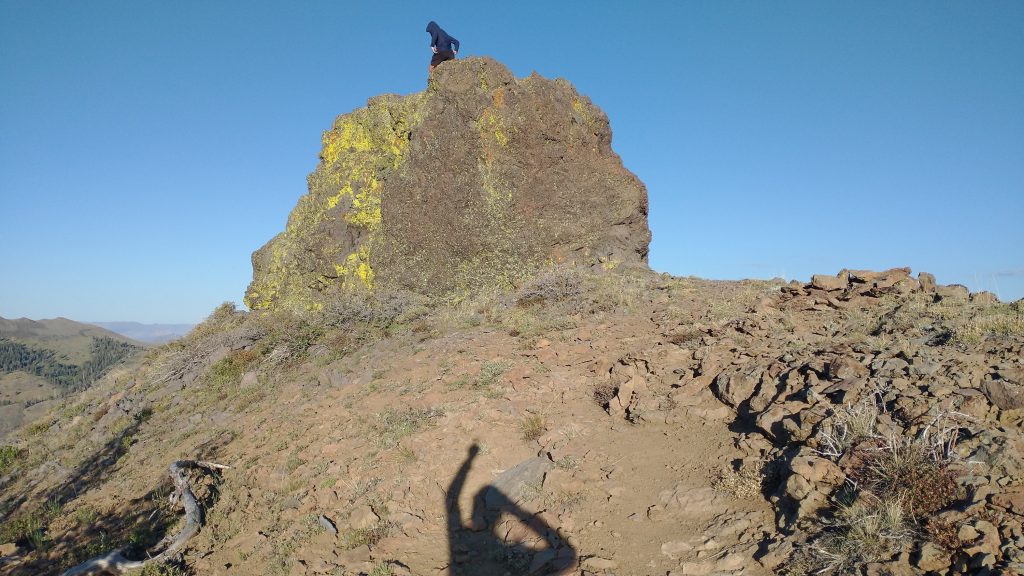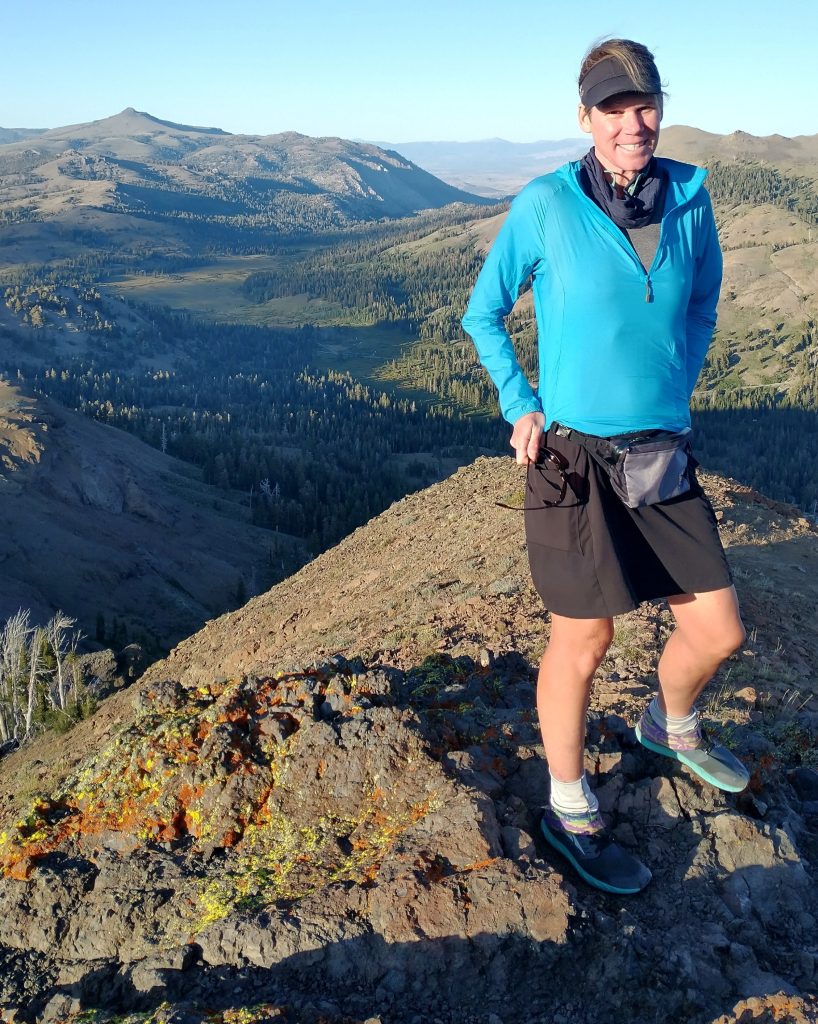 I met another hiker up there, The Hiking Viking, who was one of the Czech guys at the pass. This is a pretty popular name, so he wasn't the original or more famous one. We both kind of laughed at the name he'd been given, since Czechs are not part of the Scandinavian countries. They are not even a part of Slovakia anymore either, not for a long while at least. We're a little geographically challenged here in the US. It was nice to have some company and we walked together for a few more miles until I found a beautiful tentsite in the boulders that I couldn't resist. My short-lived buddy carried on for a more sheltered site… it's rare that I'm the one going for the site with the views but it seemed like the perfect night for a more open location. A light breeze ruffled my tent a few times but it was otherwise perfectly calm. The stargazing from my window was phenomenal and not a single mosquito bothered me. It was sure a contrast from the noisy, stuffy and plagued near-town site the night before. I would get excellent sleep this night. God, I loved being on trail.