Thursday, Aug 24th, 2023, 0620-1945
Deadman Creek to Hat Creek
32 miles, Gain 2770′, Loss 4820′, elevation 3020′
I had another big day planned. My goal was to make it to Burney Falls for lunch (only 20 miles to go), then another 12 miles to the hatchery at Hat Creek, so I'd be in a good position for a very early crack at the extremely hot, dry and exposed Hat Creek rim section the following day. No time to waste! I employed a similar early morning, dark walking strategy for Hat Creek rim in 2018 and it worked very well.
The morning had a few short overgrown spots but suddenly became very well maintained cruisey trail, all downhill. I was chewing up the distance, making it 15 miles to Rock Creek by 11 am. It was just starting to get hot, so I took a quick dip. The water was so cold, and very refreshing. A few other hikers that I passed in the the morning arrived at the creek, but I couldn't convince them to take a dip. Out Here was also at the creek, but took off before I could convince him either. Their loss. There was a short climb from the creek but it was super toasty, so I was very glad for evaporative cooling.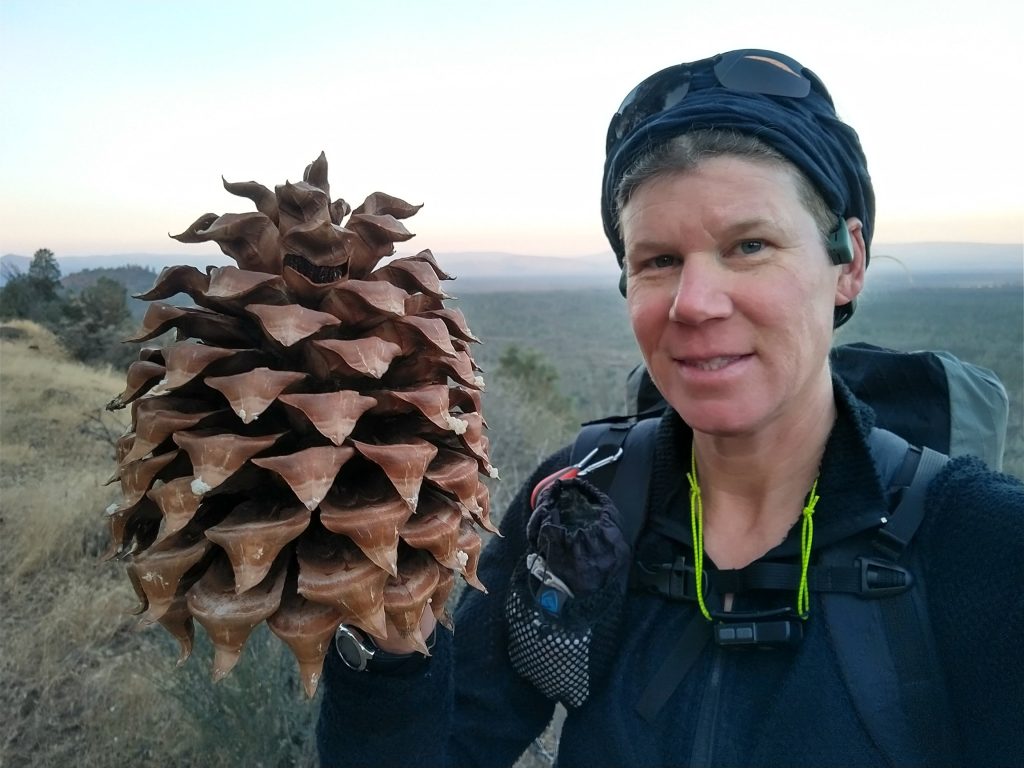 I meandered past Lake Britton reservoir and dam, thinking about how it was like the Fontana dam walk of the AT. The trail entered an area of sparse and logged Ponderosa pine, which I knew would be the scene for many more miles this day. It already felt insufferably hot, but I knew I could take a dunk in Burney creek soon. I took the side trail to the falls and general store, immediately entering a busy tourist area. Out Here was already eating soft serve, purchased for him by a kind man in the store. I didn't get so lucky. I explained to him what yogi-ing was. Being his first thru-hike, he wasn't familiar with all the lingo.
Quite a few hikers arrived, ones I didn't even know I'd passed in the morning. Everyone had an interesting story about flipping past the Sierra and doing a combination of sections north and south and \or having to skip fire closure sections. The PCT was a bit of a hot mess this year, but here we all were, eating ice cream and having fun. I'm sad to say that I didn't even go down to check out the falls, but I'd seen them before and was turned off by all the tourists. I also wanted to go another 12 miles to camp, so I had a hard deadline to leave by 4 pm. I took one last dip in the creek and set off through the sparse forest.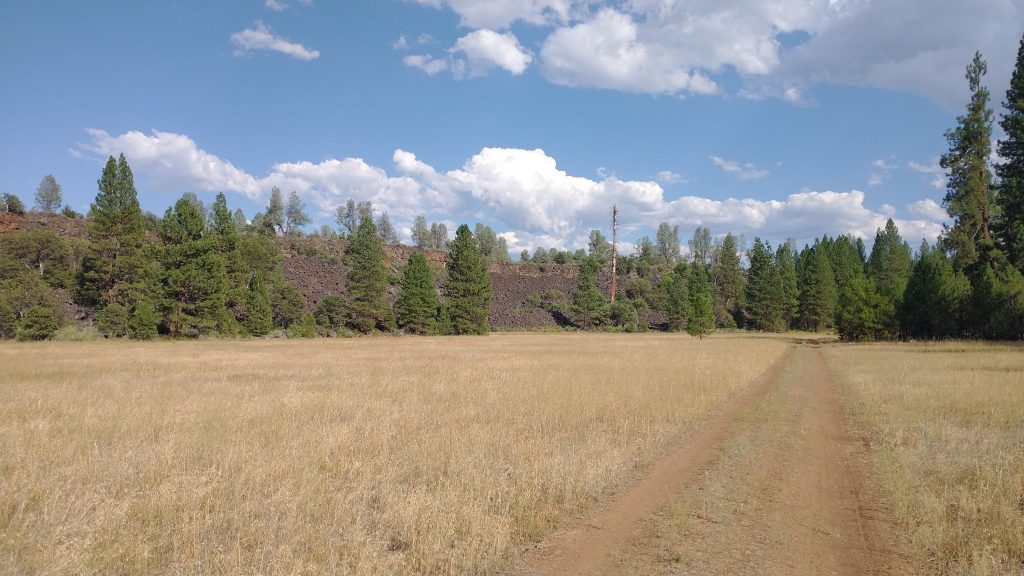 The late afternoon brought me past some interesting volcanic features and I could see the rim up ahead. It's an escarpment similar to the Mogollon rim in Arizona but I'm not clear on its geologic genesis… something to do with volcanic activity. The terrain was pretty flat and I made good time by cutting off some corners via logging roads…i.e cheating. The area was kind of homogeneous anyway. I made it past Burney Guest Ranch, which used to be very hiker friendly. They served a cheap dinner, had a nice resupply shed, and allowed free camping. It was under new management and no longer served hikers. Bummer. I continued to the lake, where I was able to take a nice bath just before the sun set. It was nice to see the area in the fading light, as the time before had been in the dark. I made camp next to the last stream before the Rim. I set my alarm for 3 am and promptly went to sleep. I had another long day ahead.