Monday Apr 5th, 2021, 0600-1900
New Mexico Border to Alma, NM, mm 341
9.5 miles
We had a short road walk into town where we planned to have a big breakfast and again lunch at the Alma grill…the only restaurant around for miles. Just as we set out, we saw a herd of elk and immediately after another herd of mule deer…like they were all hanging together. Oddly, a lone cow was running after them, comically too slow to keep up.
Town was as expected: a few houses and trailers with their requisite junk collections and the Alma General Store and Grill. Top priority was breakfast then checking out the store. It was a proper general, with some livestock supplies, a gifts section, DVD rentals, and the rest of the junk food items you would find at a convenience store. I got some snacks and an avacado. Then back to the grill for lunch. I was waiting on a package with my replacement trekking pole tips anyway. Luckily they came in that same day.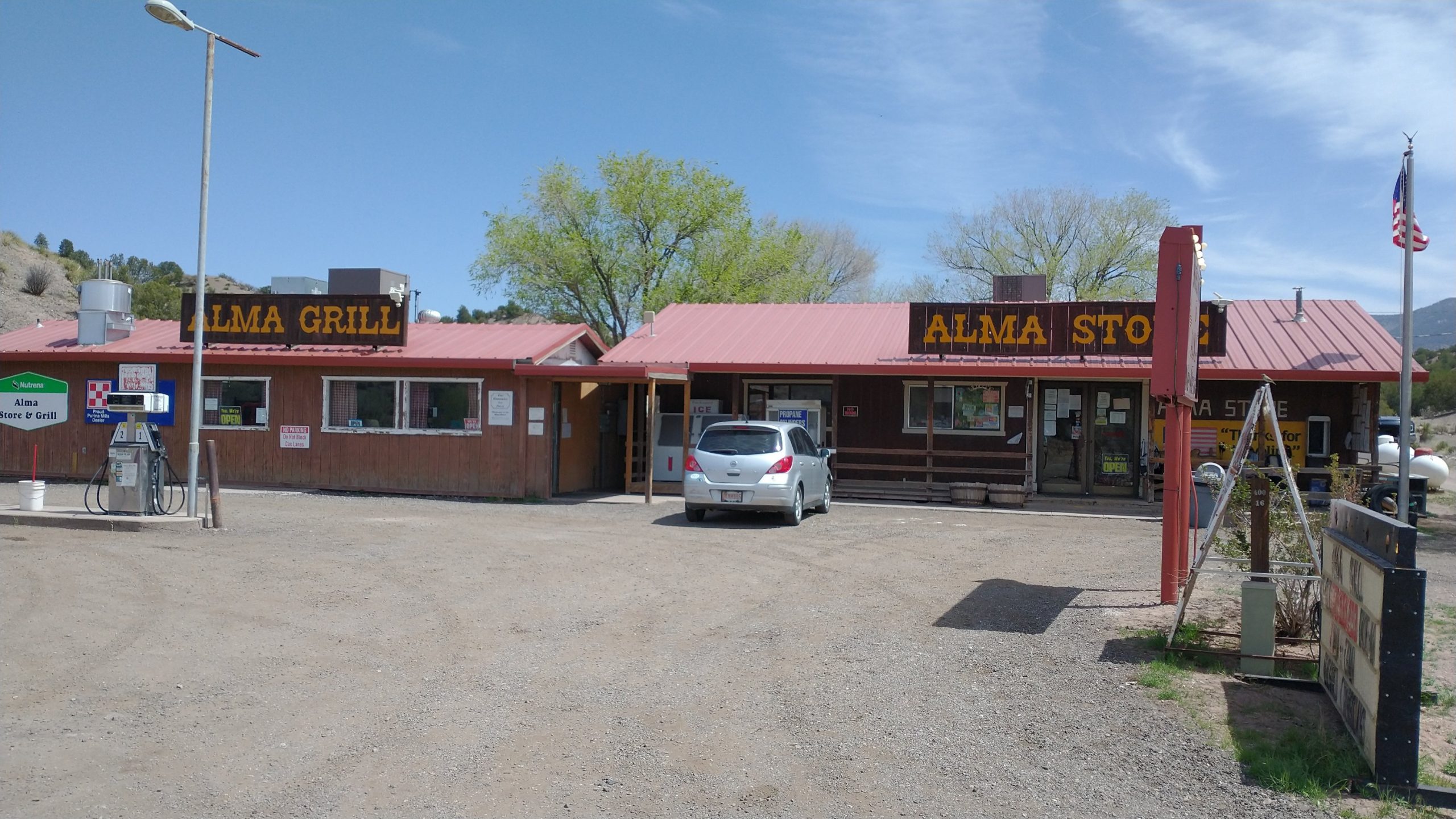 We'd arranged to stay at a B&B down the road near Glenwood. It's called D&D's for the proprietors Dan and Deb. Dan came to pick us up and shortly we were enjoying the comforts of a room, showers, laundry, etc. The operation is all organic and fragrance-free partly due to Deb's asthma and also just to be good to the environment. Which means that guests are asked not to bring their own artificially smelly products like shampoo. Deb provides all natural products. This worked perfectly for me, since I carry none of that stuff. We showed up bearing only our own organic smells: B.O.
The place was really nice, with gardens, trees and even some grass. A great oasis to play with their most awesome and adorable dog Mocha. We played chase and keep away until I got too tired. Oh and chickens, too! But the dog kept me too occupied to bother with the chucks. Deb made an awesome vegetarian curry dish for dinner and we sat outside in the garden to eat, watching the sunset. It was a pleasure talking and getting to know them. The rooms where they house guests are actually where their children grew up. Dan was a biologist for the Forest Service for many years, doing surveys for several things like endangered frogs and the Mexican spotted owl. I loved hearing his stories and he taught me the hoot for a new owl species I hope to add to my list.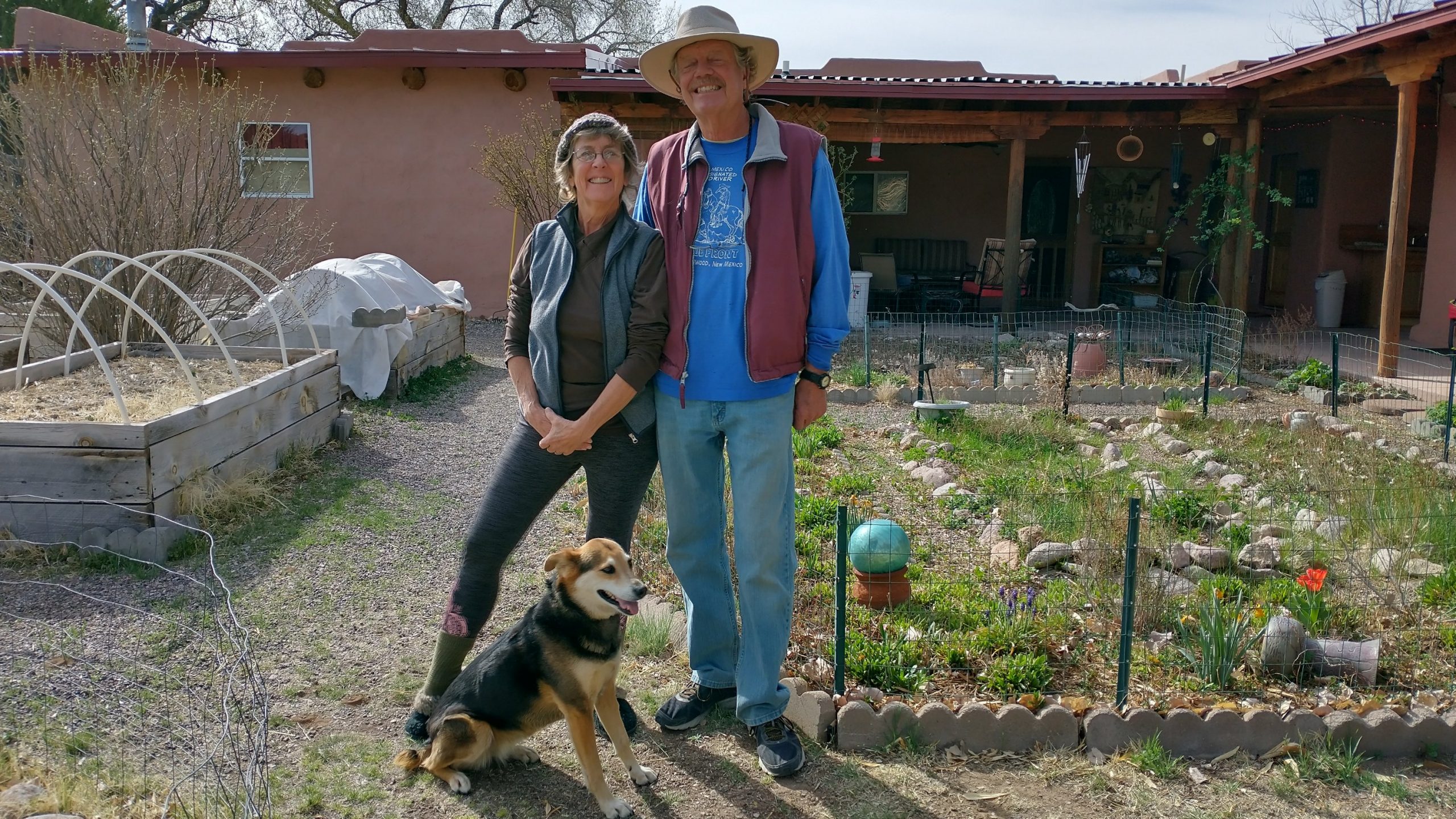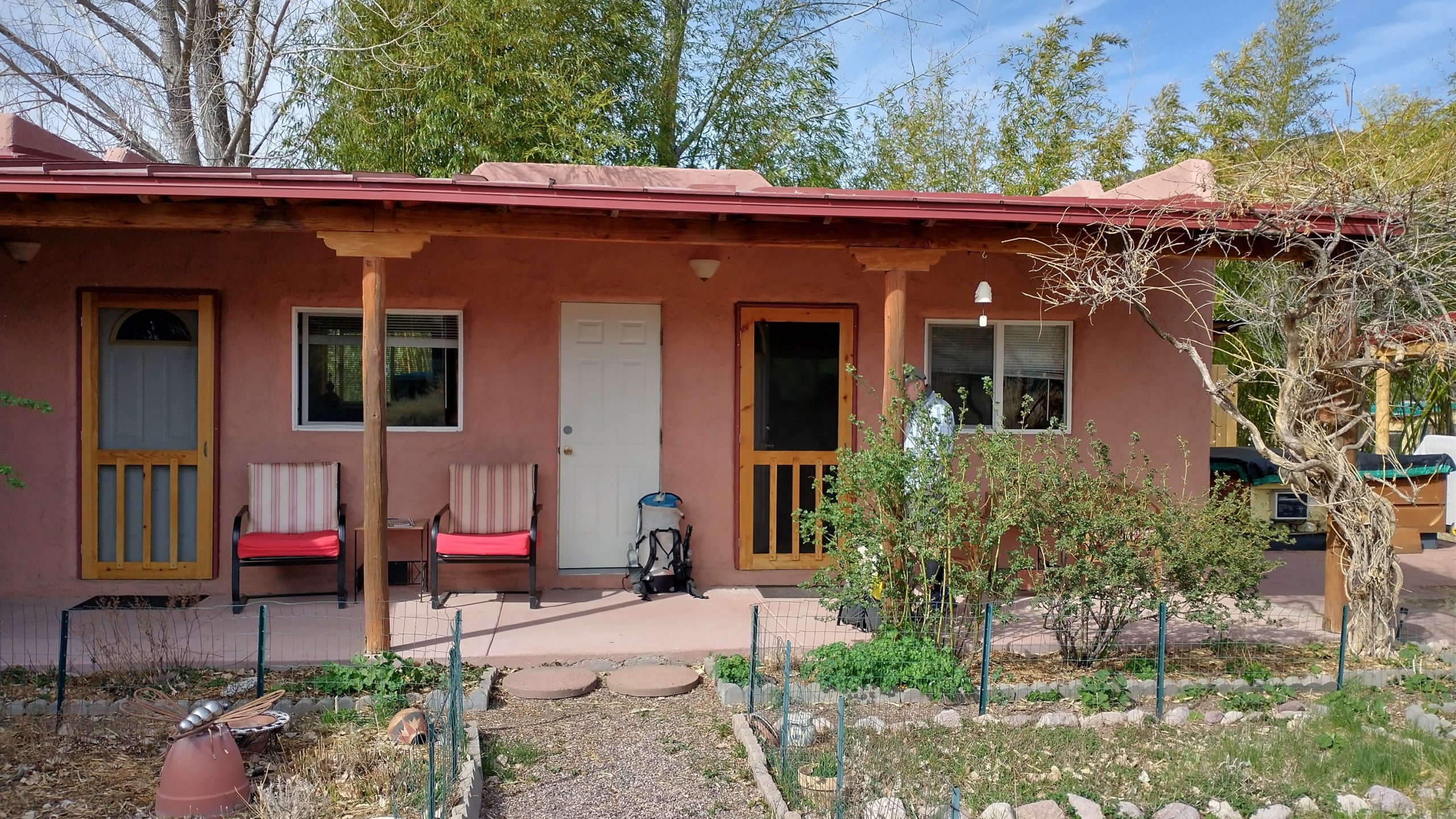 Sadly we were to be some of their last guests as they are closing the B&B, selling the place, and moving into their RV to be closer to their 2 kids in Arizona. I can't blame them for wanting to downsize and be more free. So heads up if anyone is looking to get into the B&B business or just have a nice remote place in the southwest.
We stayed up late replacing our trekking pole tips and doing other repairs. This trail is doing a hurting on our gear. I'm still worrying over whether my shoes will last. Will I last?