October 11th, 2018
HWY 138 mm 517.5 to Lake Hughes rd mm 485.5
Distance: 32 miles
0715 – 1800
I was up even earlier than usually because I wanted to make sure I got a breakfast burrito as soon as the store opened at 5 am. I got one with chorizo and it was huge and delicious. The owner was ready to drive us at 6:30 am and we were back on the trail by 7 am. I was hoping to get at least 30 miles hiked this day, so I hiked fast. I was also feeling energized by all the food I'd eaten.
I left the desert for the hills, which were surprisingly forested at the top. The trail went up through beautiful oak trees. These hills reminded me of the ones I'd hiked near Monterey, on the central California coast. Then I dropped down a little lower into scrub and remained in that type habitat much of the day. The trail was at least shaded about half the time and it was a really enjoyable hike. I passed by the 500 miles to go mark!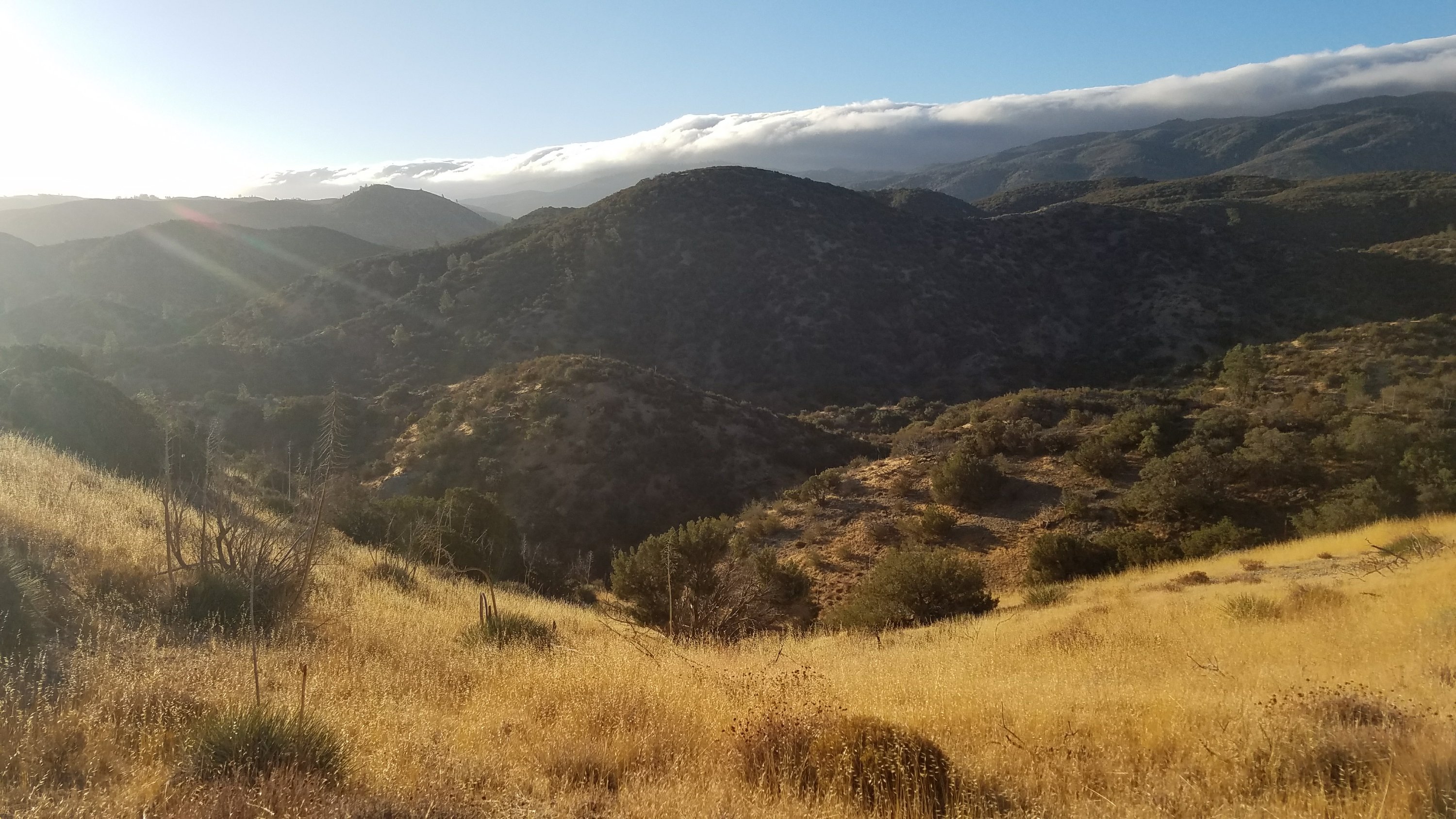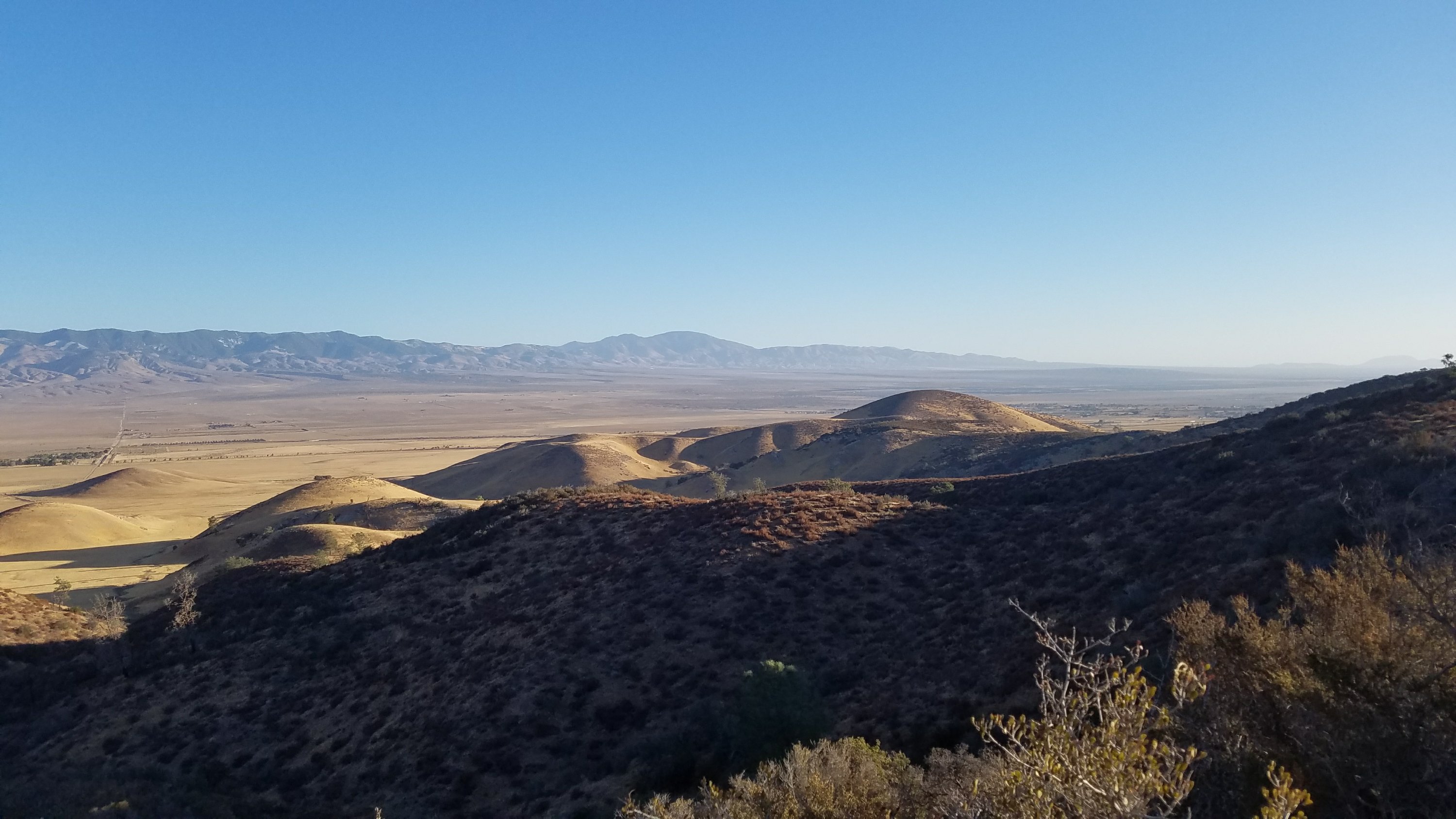 Looking back at the part of the Mojave that I crossed the day before.
I started the day with 1.75 liters of water and skipped a water tank about 13 miles in. There were no more sources for 17 miles, which I reached by the end of the day. So I went 30 miles on that small amount but was just fine. It was cool all day and so I didn't sweat. I made sure to drink a lot at the spring, which incidentally was the first natural source I had come to since before Tehachapi, 129 miles ago! Thank goodness for caches!
I walked on a few miles to just past a road to Lake Hughes. There was a dry riverbed that made for some nice camp spots. It was before 6 pm with some daylight still to spare, but I had done as many miles as I hoped for. Salty and Kuba later joined me. We talked about getting a pretty early start to make it the 31 miles to Agua Dulce by the afternoon. Hiker Heaven was there, a legendary PCT stop.