March 8th
Roses Hut (km2660) – Lake Hayes (km2691)
Mileage: 19.3mi/31km
There was a freeze overnight but somehow I managed to stay plenty warm in my 30 degree quilt. I was quite surprised. Everything was covered in frost in the morning, even my tent. I also had a ton of condensation on the inside. It's crazy the variation from one campsite to the next. I was longing for some pine trees.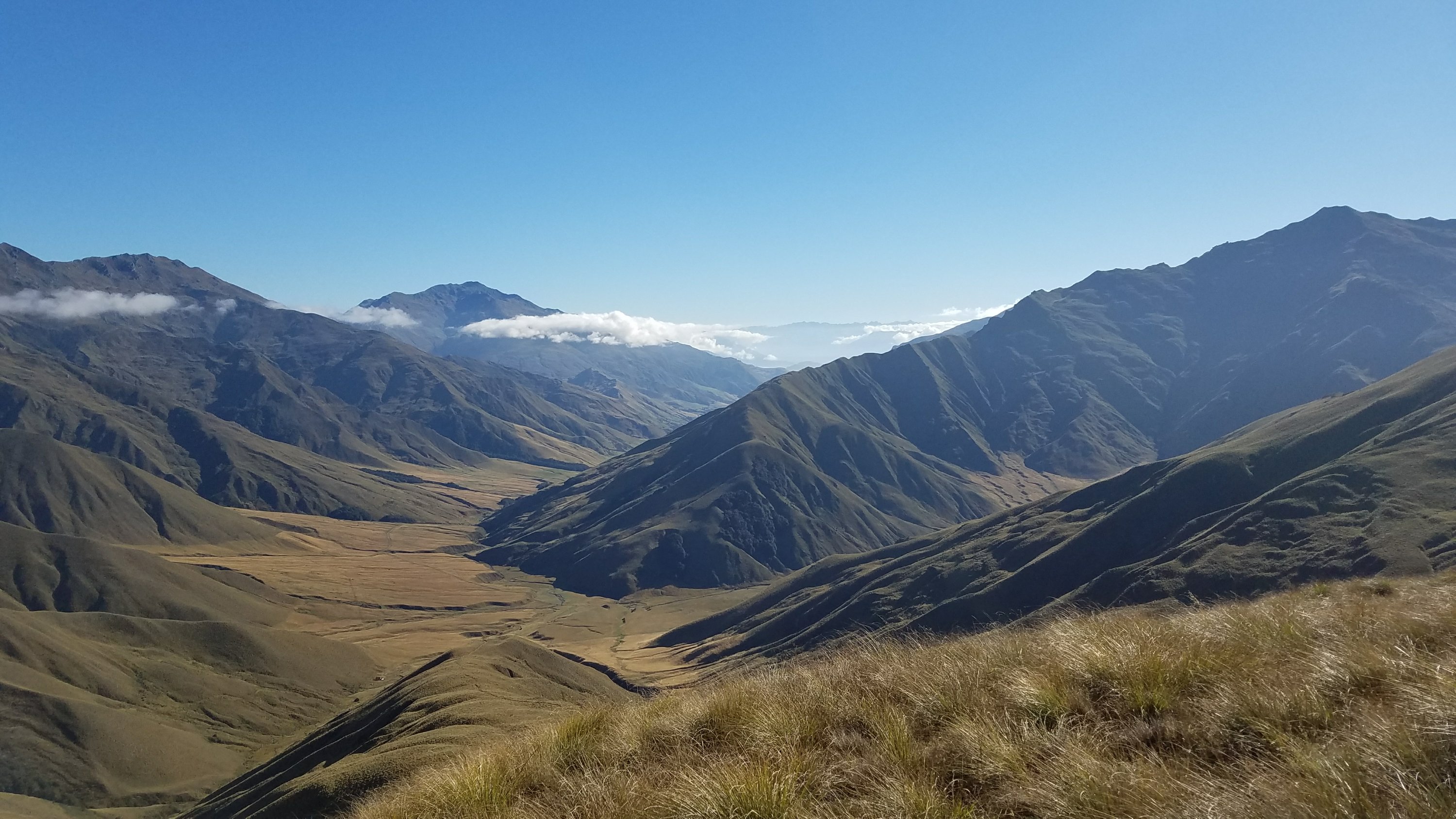 The morning started off with yet another climb but it felt good to warm up. On the way up, I spotted a New Zealand Falcon sitting on a trail marker. I saw a pair flying overhead a few days ago but forgot to mention it. This is another first for my bird list and a very welcome sighting. This one took off after a little bird that it spotted. It was so cool to see the speed at which it departed. Later, I saw one riding the air currents up the ridge. How majestic. Add another bird to my favorites list.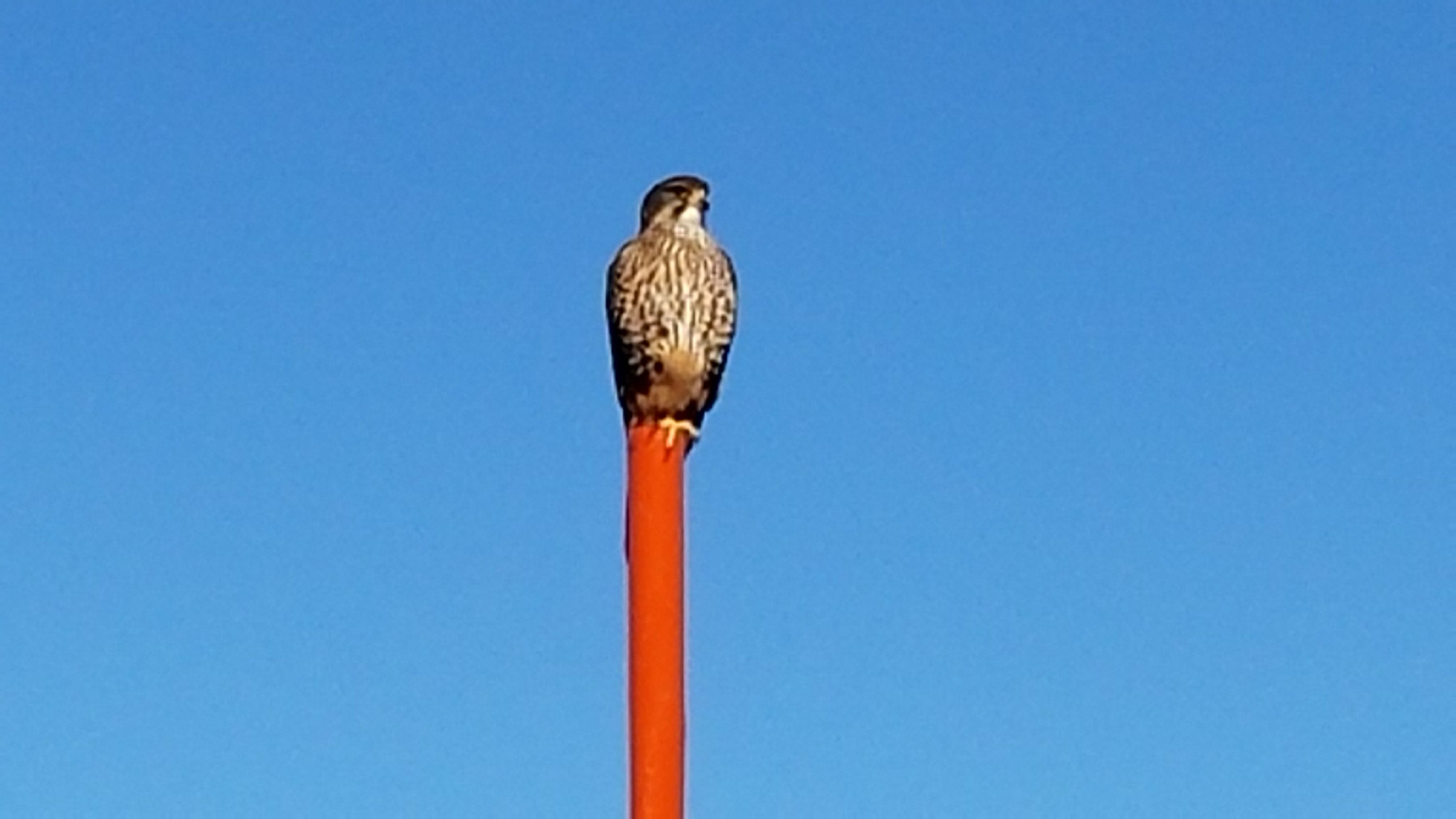 Then it was down to the Arrow River, where we followed the low water route, which meant basically walking in the river. It was a beautiful little creek, very shallow and with flat, multi-colored stones that shone like gemstones in the perfectly clear water. It was a real pleasure to walk in, except for my feet being numb for over an hour.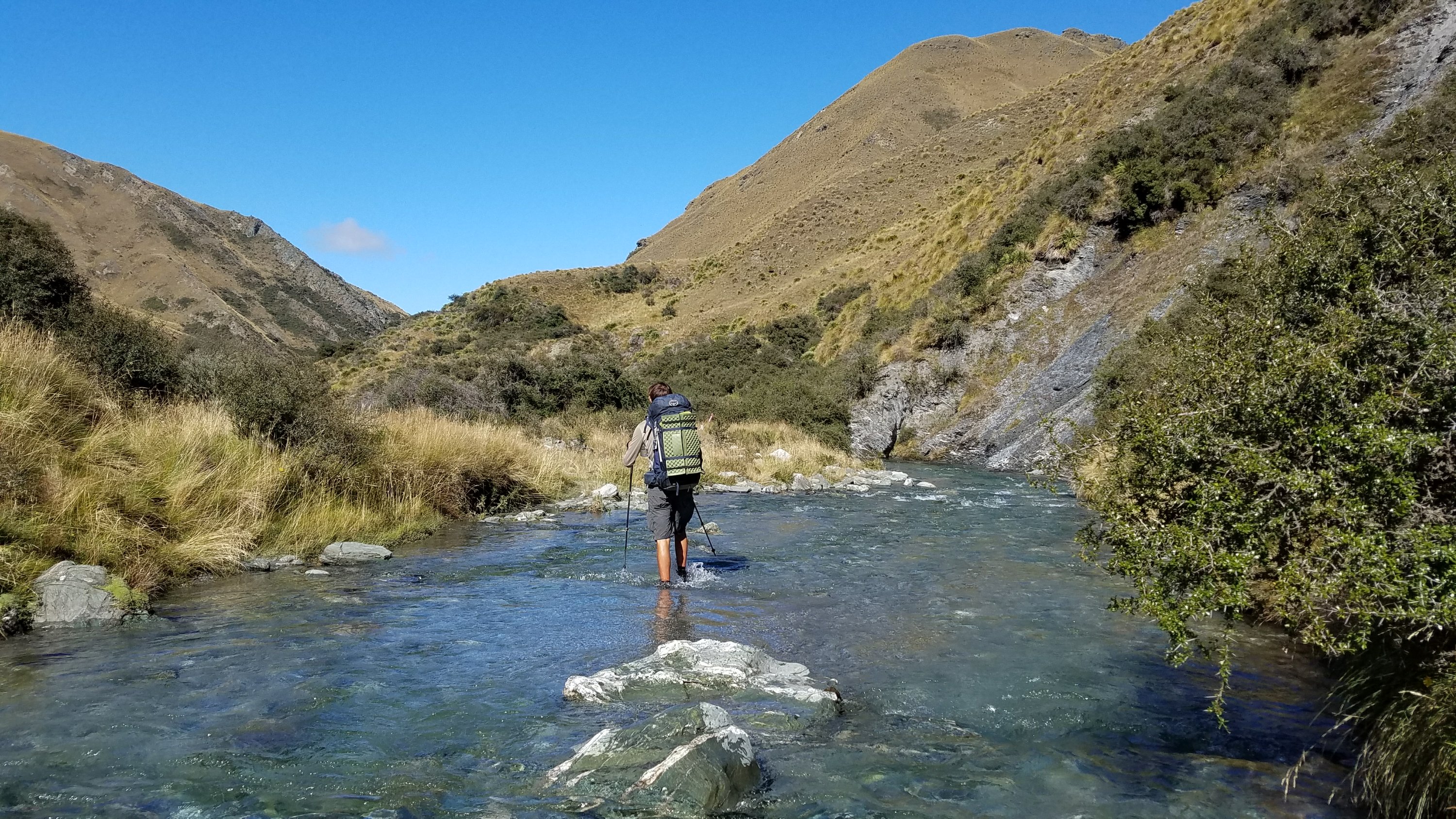 We came to Macetown, an old gold-mining ghost town. There were a few restored buildings and some interpretative signs. We had lunch under an old apple tree and I even took a nap while my tent de-frosted. This laid-back style of tramping is quite nice. Then there was another big climb over aptly named Big Hill walkway. Views of the Arrowtown and Queenstown valleys opened up. It was marvelous, save for all the development. This area is booming with new housing and foreign investment.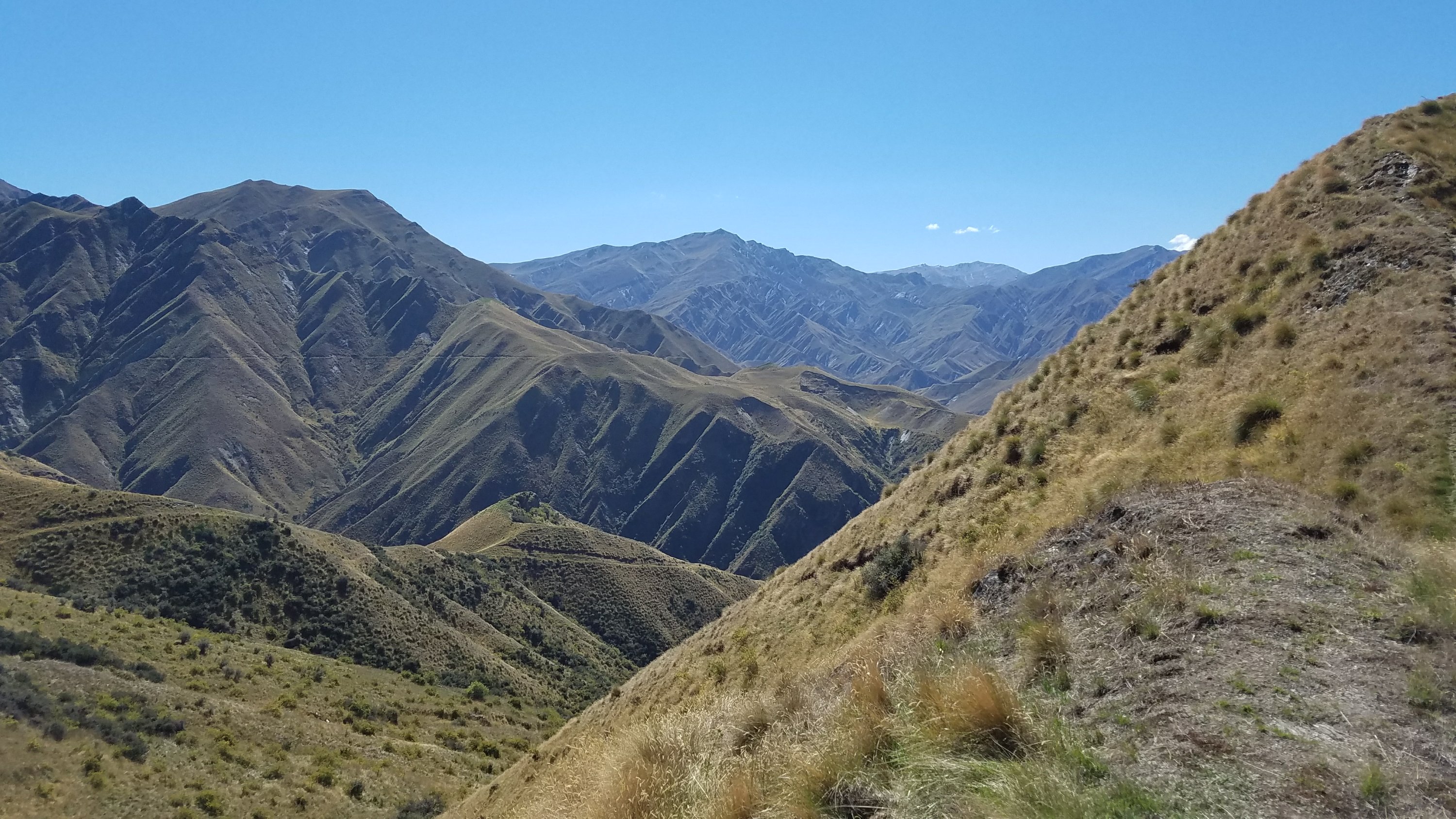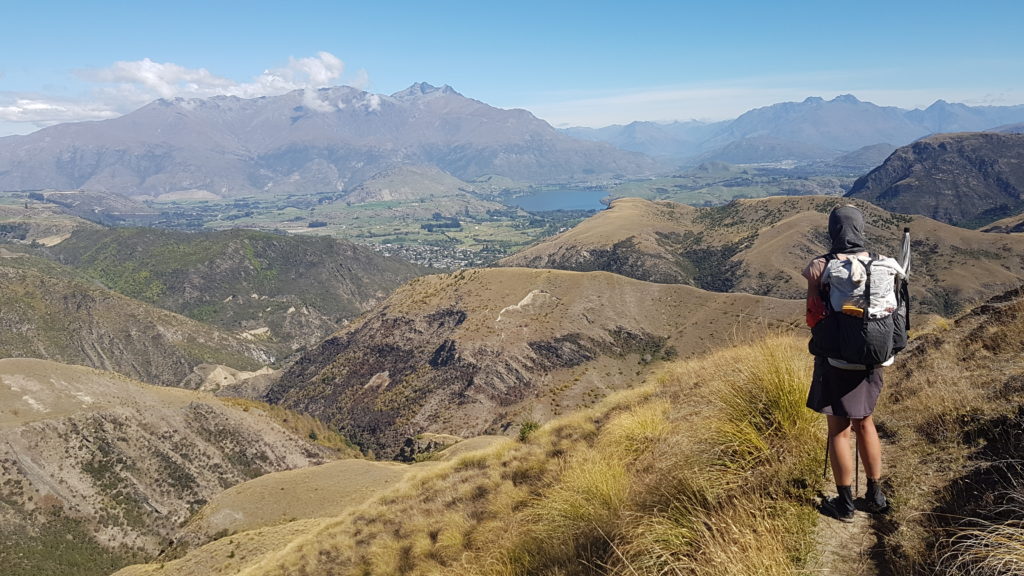 Then we came to Arrowtown. I stayed here in a holiday park cabin on my first trip to NZ. I don't think the holiday park is around anymore…property is too valuable. Back then, I also watched a new release, Whale Rider, in a tiny cinema in town but again, nothing I saw today was recognizable. Just lots of tourists doing their funny tourist antics.
I walked on, through a golf course and past huge mansions. I stopped at the clubhouse, where they were nice enough to fill my water bottles. I was on a roll in the late afternoon, trying to cover as many kms to Queenstown before finding a stealth spot to camp. This was going to be very tricky given the proximity to massive sprawl in the area.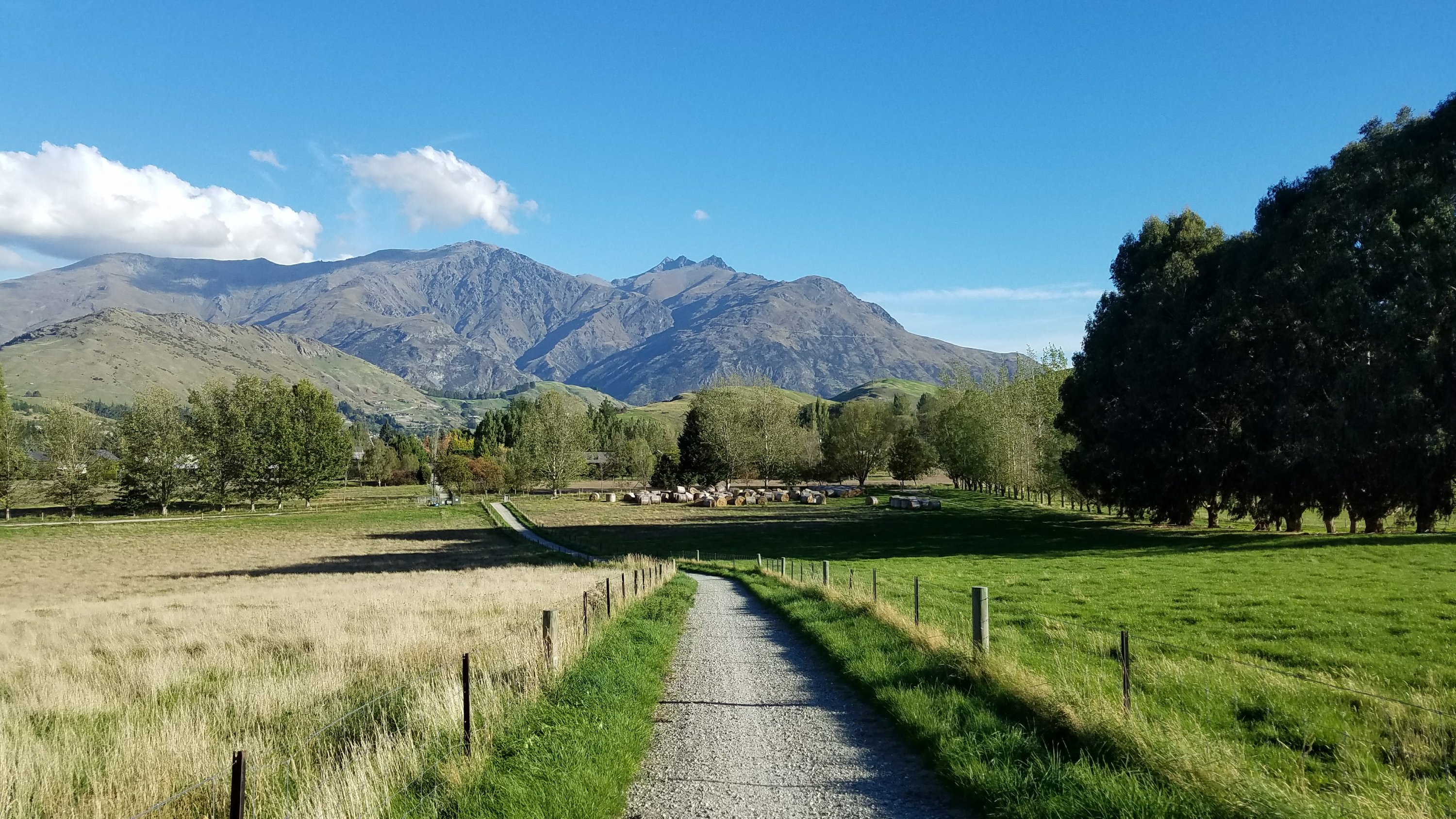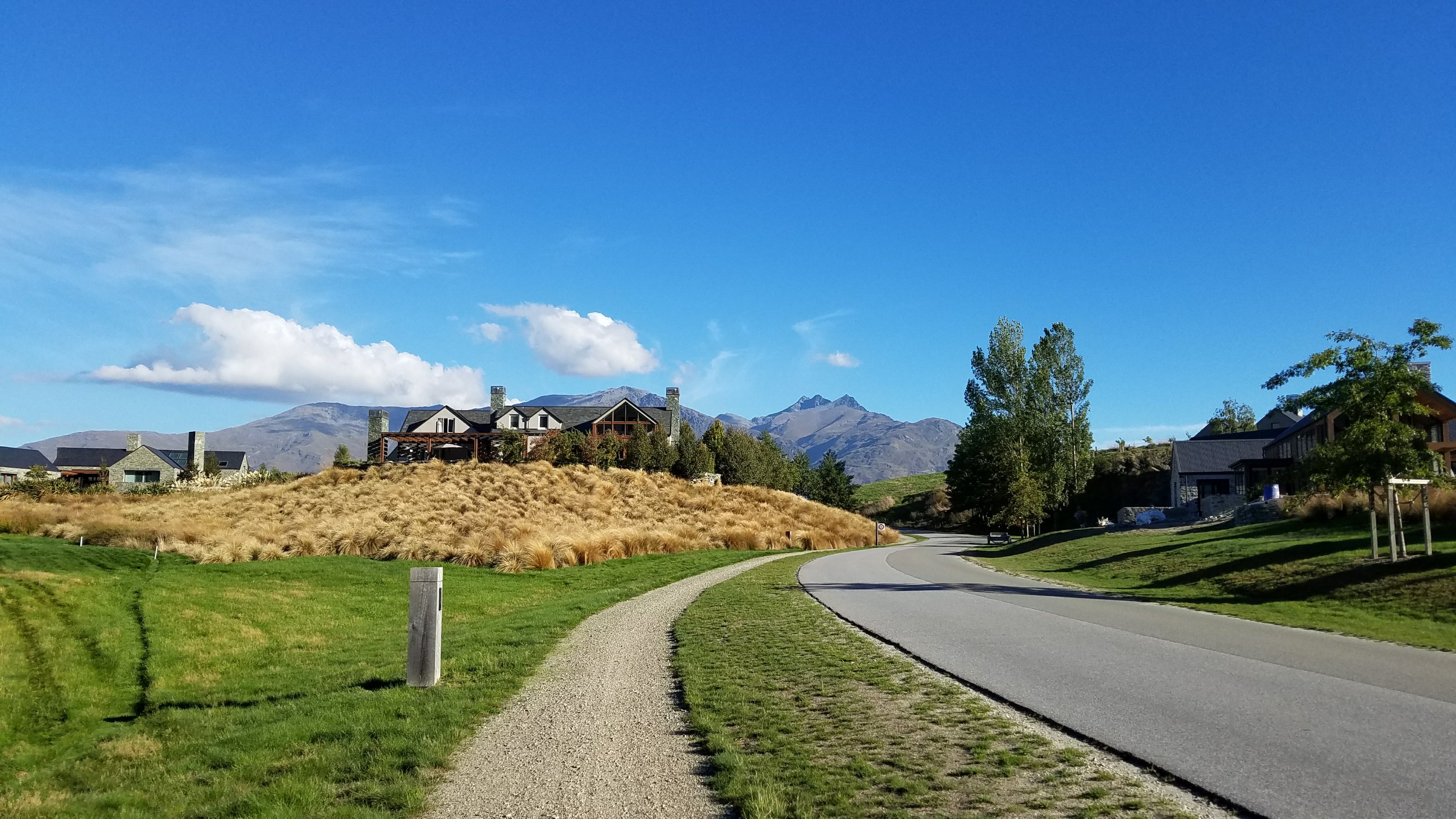 I was in a zone when I glanced at my GPS to see that I was 3 kms off-route! I had been following a bike path that apparently has various courses. I was still parallel to the TA and rather than backtrack, I turned off on a residential road to try to reconnect. It was an old farm area that has been subdivided into mansion plots. I strolled past these multi-million dollar houses and came to a dirt road leading over the hill towards Lake Hayes. The dirt road showed on my map as meeting up with the TA route. I entered a paddock and went cross-country down towards the lake. I could just see the path to reconnect when I paused. It was 7 pm, I was in a field near a few trees, and this was the perfect setting for a stealth camp. I managed to locate a flat spot and marveled at my luck in finding such a great setting.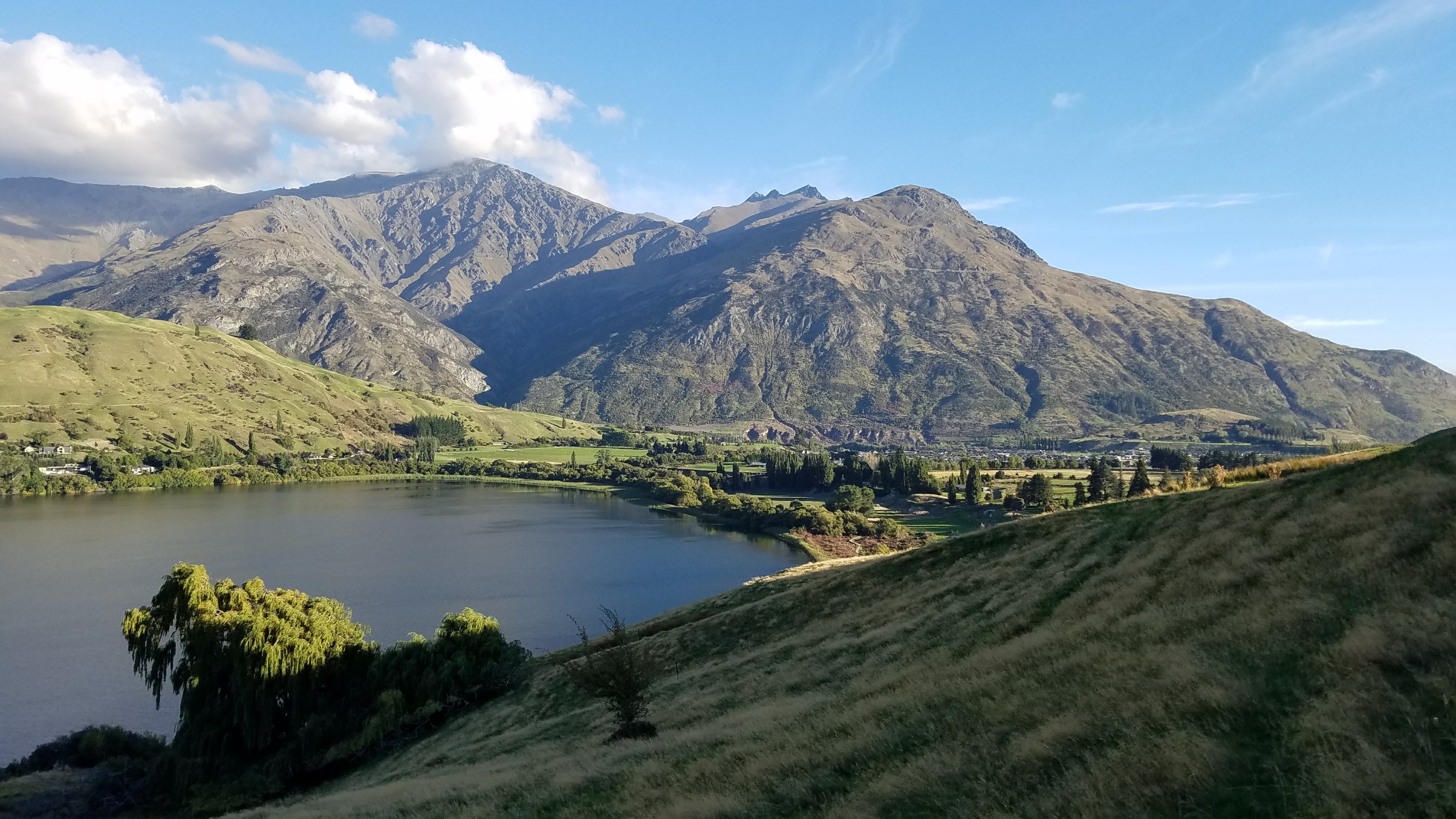 Far up the hill, out of site of the path, but with views across the lake and towards the Remarkables Range. There were more mansions across the lake and crew teams out for a late practice session, but I doubt anyone noticed my little camouflaged tent. And I certainly didn't leave any trace as to where I was the next morning. No fire, no trash and not even a cathole, plus I even fluffed up the grass where my tent had been.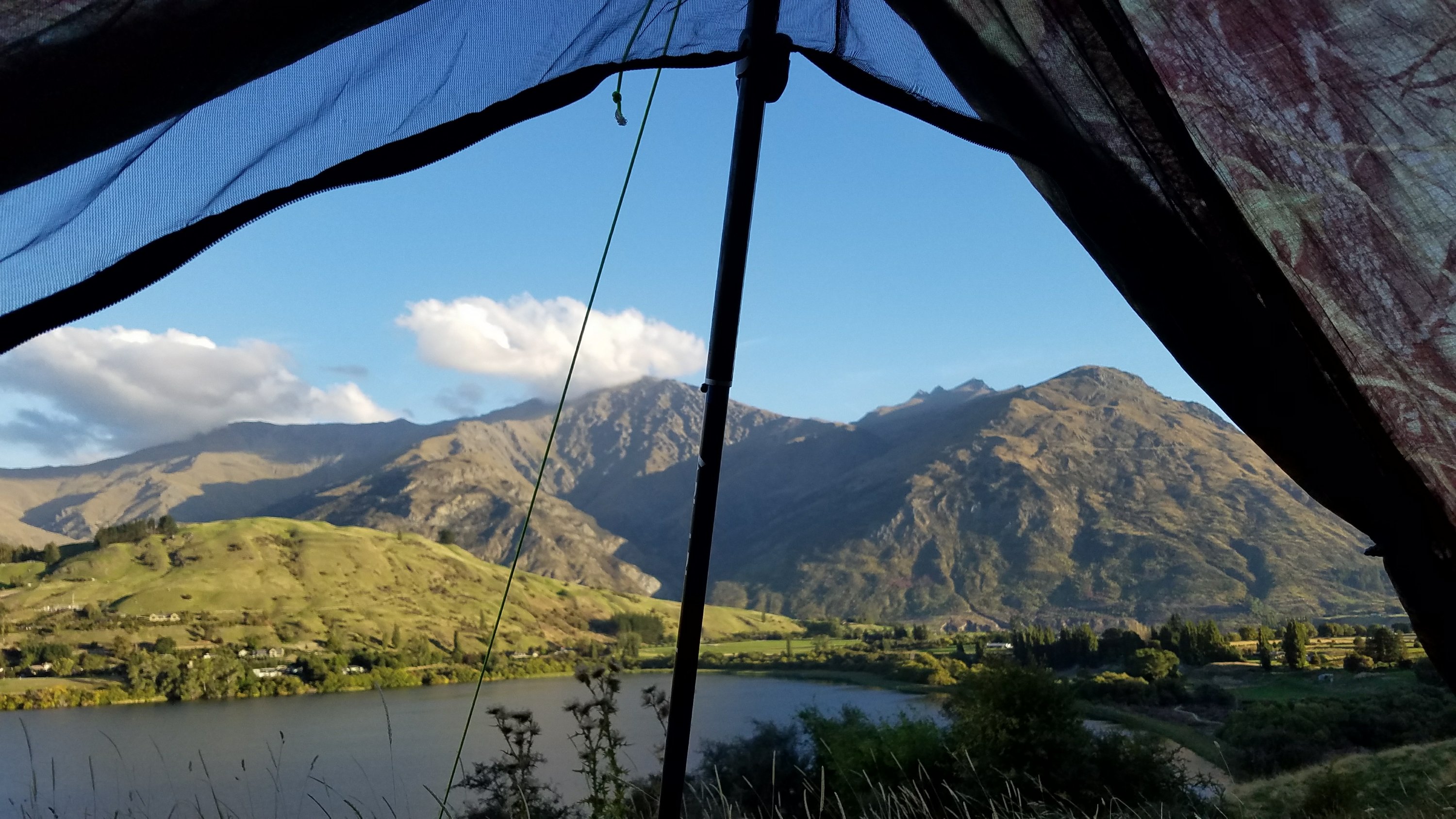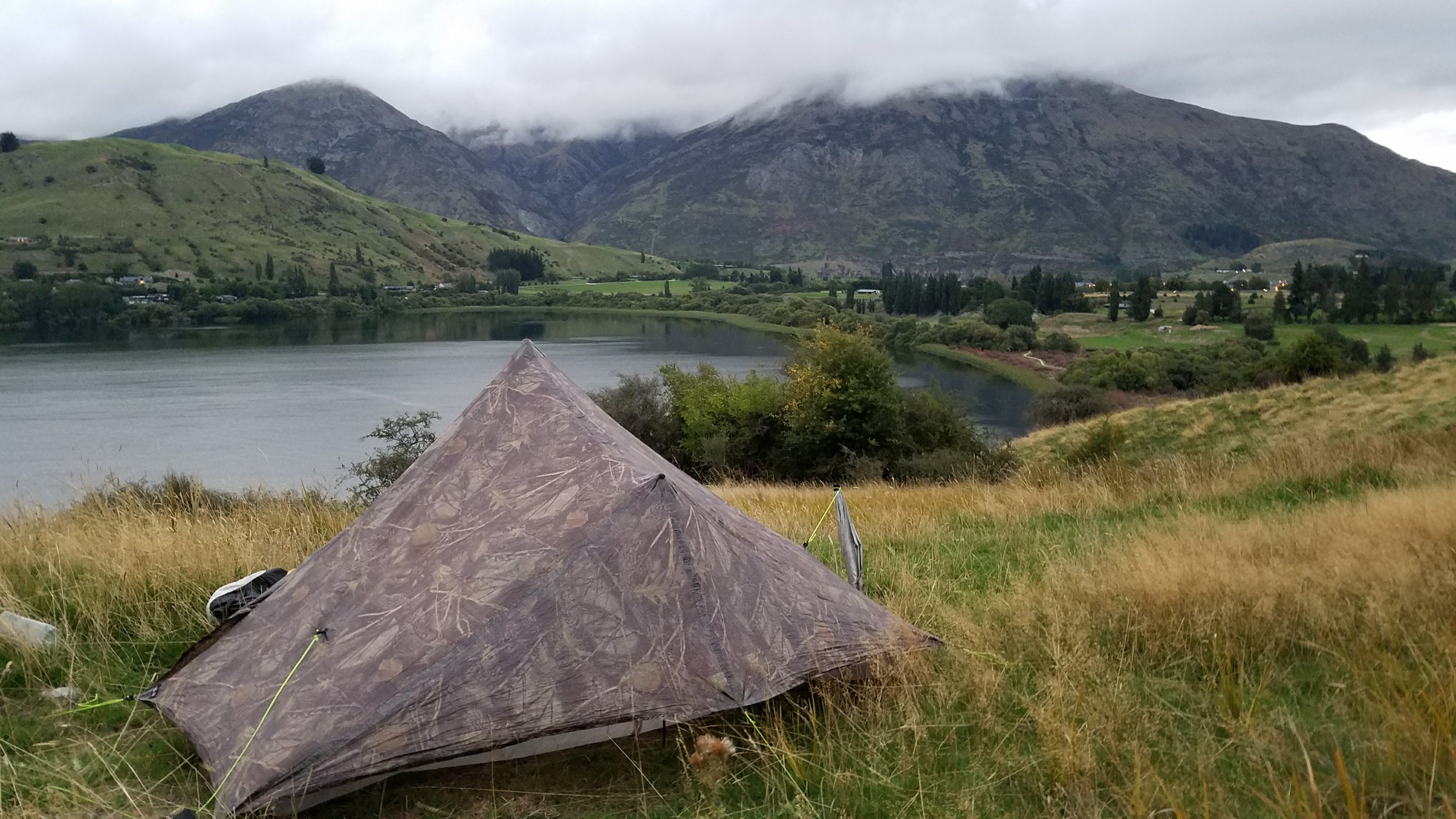 Once it got dark, I could see the stars and reflections on the lake right from where I laid my head. The only downside was the noise from the highway across the lake. That and an upset possum that was prattling on about my presence in his spot. He could just stuff it for all I cared, I had THE spot. And once again, thanks to getting lost.