February 15th
Hurunui No 3 Hut (km2147.5) – Kiwi Hut (km2170)
Mileage: 14mi/22.5km
There wasn't too much going on this day. It was just a nice, short day of walking. We were all off together at 8 am. Here is another shot of the hut we stayed in overnight.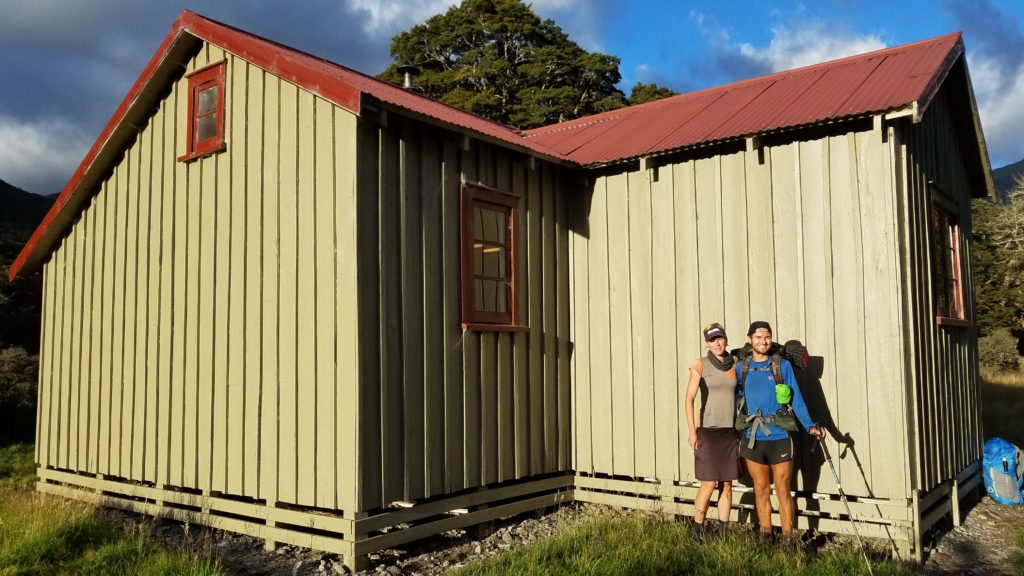 We came to a 3 wire bridge, the first on this journey but I have been across many on the SI. They scare some people but I like them.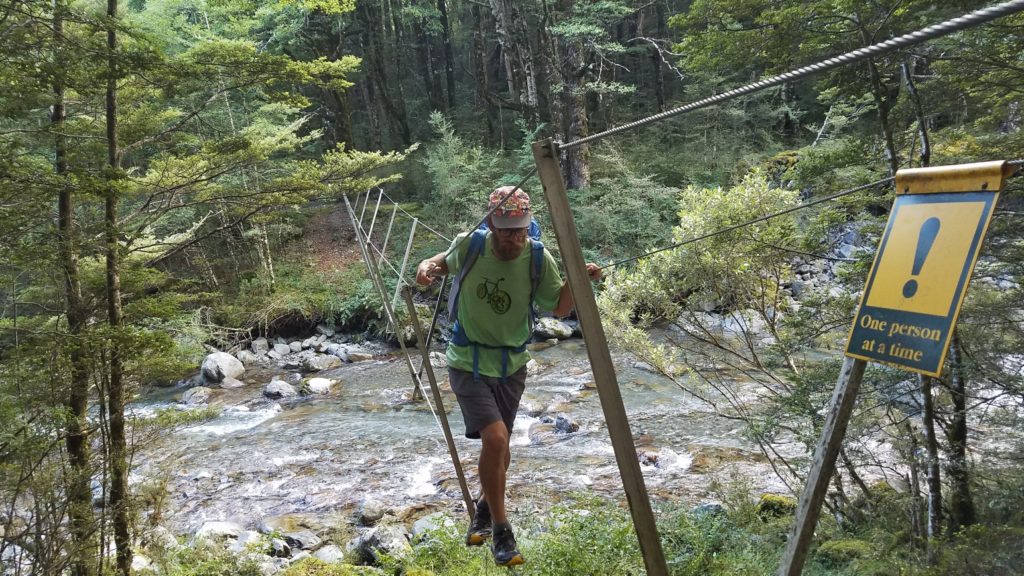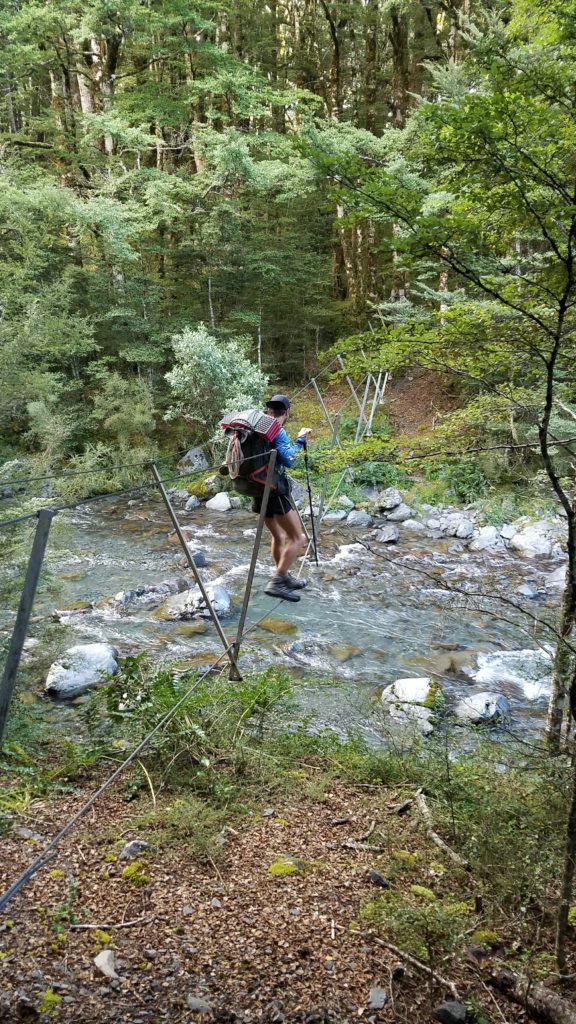 We passed 5 NOBOs early on, 2 couples and a solo. We also passed a couple huts/bivys and Anna couldn't resist cleaning one. She loves sweeping.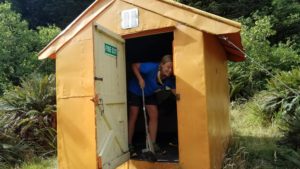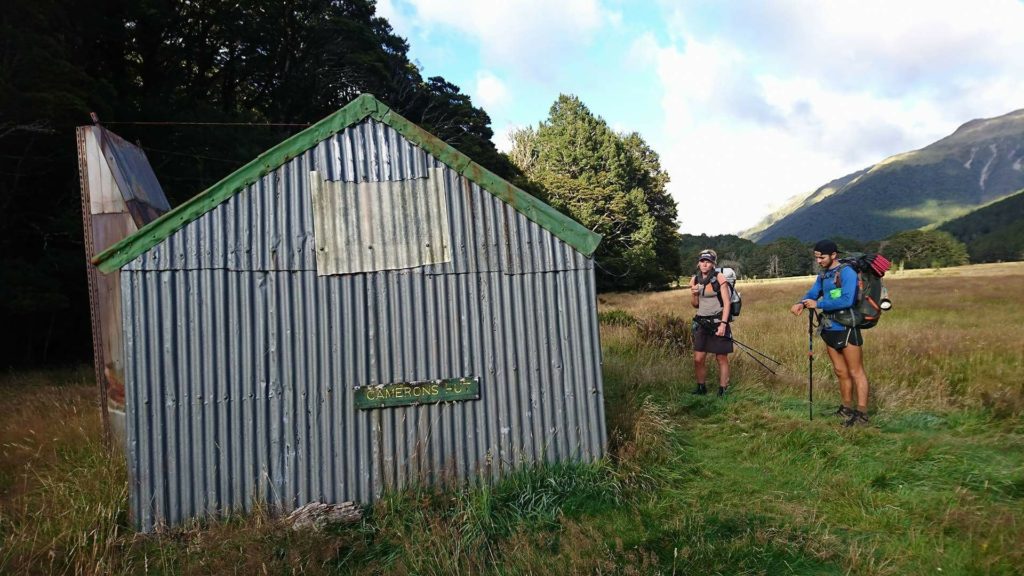 It was a gradual climb to Harper pass…not much of a pass compared to Waiau and others but was high enough for some good views.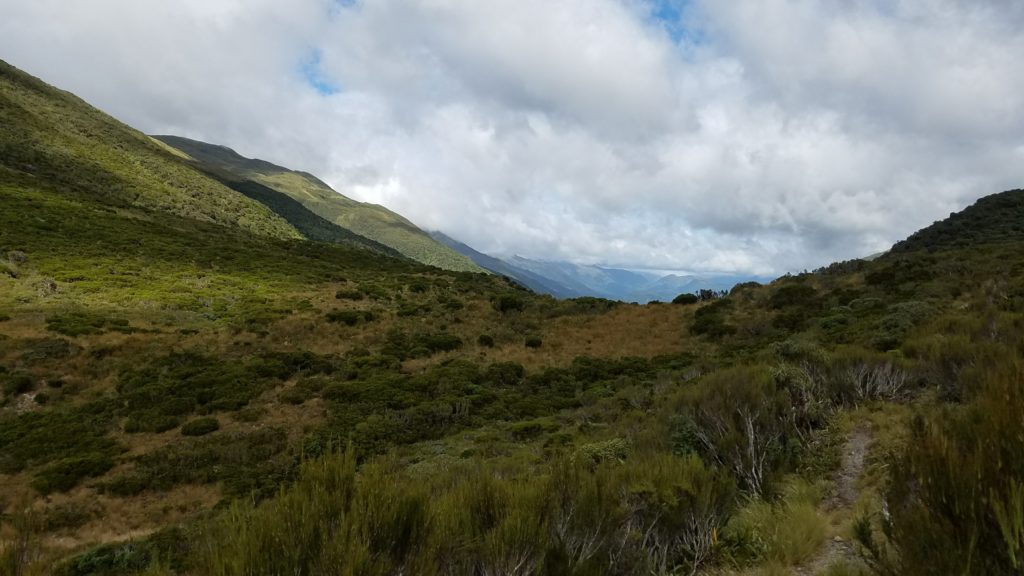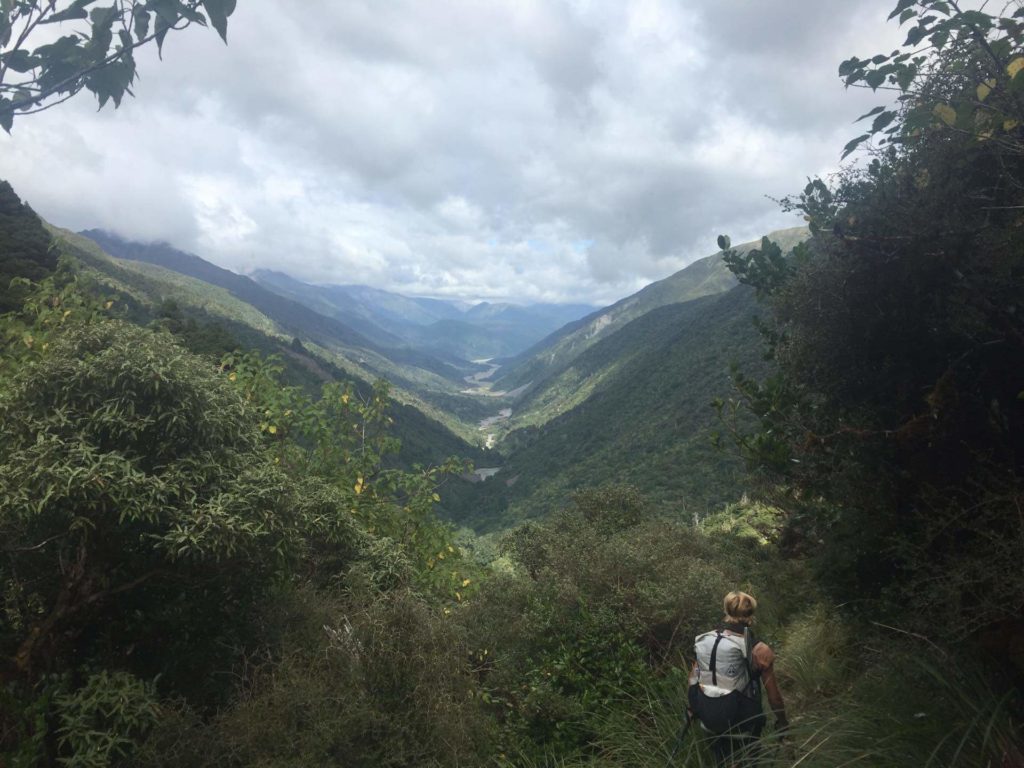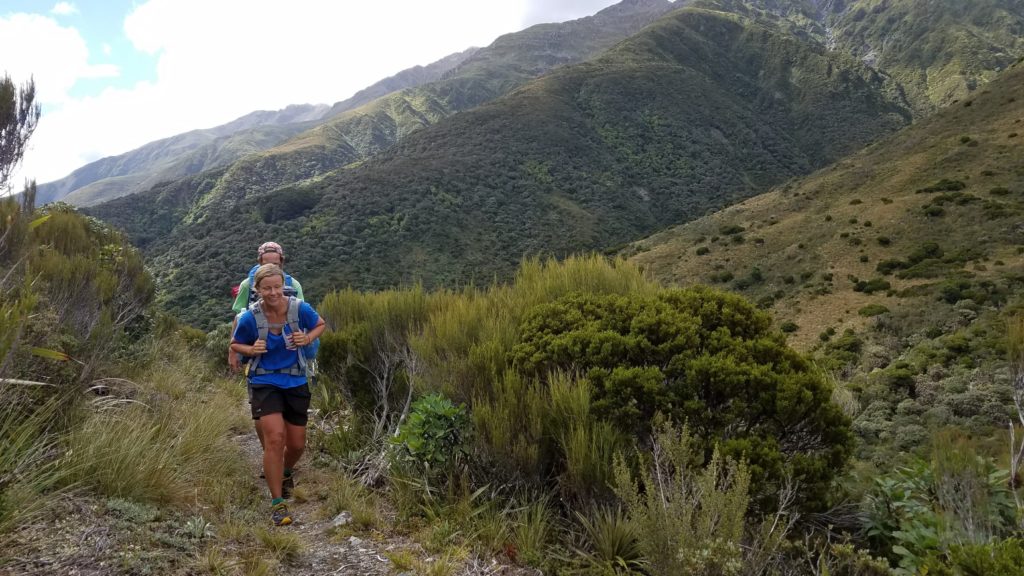 North of the pass to Boyle Village is drier. The south side of the pass is much more lush, as moist air from the west coast marches up and gets trapped in the Taramakau valley. Nearing Arthur's Pass, you start getting into some of the wettest areas of the SI. It was a pretty steep descent on some slippery gravel into the valley. I had fun trying to keep up with Connor…just like old times. We came to a swingbridge that was being repaired by a couple of DOC workers. It was kind of a funny location for a bridge, since there were many wet-feet crossings of the Taramakau river after Locke Stream Hut. The bridge just seemed kind of pointless. At least we had dry feet up until after lunch!
The DOC workers warned us of heavy rains forecasted for late Friday/all day Saturday. That would be a problem for crossing the many rivers in the area. We pondered it later while having lunch at the hut. Connor wanted to go about 10 kms further past Kiwi Hut, making it possible to get up and over Goat Pass in one day on Friday. I was inclined to do the same but I also wanted to stay at Goat Pass hut. We shelved the ideas to decide on later in the day.
After Locke Stream hut, it was hard to follow the trail since there weren't many markers and it disappeared in and out of the river a lot. We made it to Kiwi hut by 4 pm and decided to at least take a break there. Once inside, we kind of succumbed to its rustic charm. We were all together, having fun, why push on? Tuomas and Anna also wanted to aim for Goat Pass hut the next day, so we had the same intentions. Given all the river crossings coming up, it made sense to stick together.
Later it started raining lightly and then I was very glad for the decision to stay in the hut. Bertram joined us after awhile so we had 5 total for the night. You're wondering if I saw any kiwi at Kiwi Hut? Well, no but there was a family of wekas. Buck30 tried to camp near here in 2012 and was chased away by crazed wekas…I wondered if these were the same ones? But these were sweet and mellow, a mother with 3 fledged chicks. No weka drama to be found here.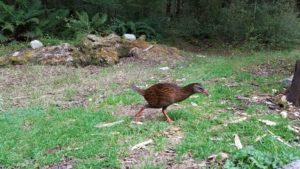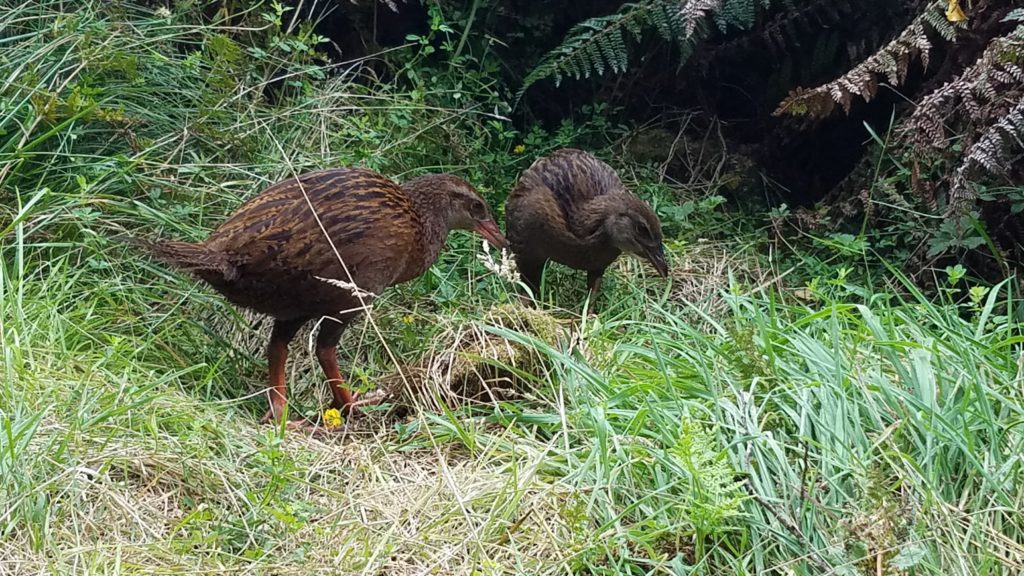 We had a very fun night in the hut, making silly jokes and acting like kids at summer camp. I won't detail all the antics…what goes on in a hut, stays in a hut. Let's just say it was a bit smelly with all the vinnys. Despite all the fun, we were all in bed, ready for sleep before 7 pm. Kind of pathetic.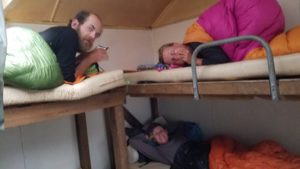 Tuomas and Anna also have Enlightened Equipment quilts…hence the crazy colors orange, pink and green!
Overnight, Connor went to the bathroom and when he came back, heard what he thought was a possum hissing in the hut. He went back to sleep without investigating, figuring it would probably just eat someone else. Fortunately, it was just the sound of me re-inflating my air pillow…the one that has a slow leak.