January 27th
Paekakariki Holiday Park (km1662)-Ngaio (km1711)
Mileage: 30.5mi/49km
My big plan for the day was to walk the 50 kms to the Hart's house, just off the trail at km 1711. That would leave just one more short day to finish the North Island. Ok, by trail distance it was 49 kms but 50 sounds better, plus the extra walk to the house definitely put me over the mark. This would be my biggest day on the TA. I've only walked 30 miles in a day once before, and that was in flat Florida.
I had dropped nearly all my weight, so slack-packing would make it go easier. By that account, I was also kind of committed to getting to their house. I did have a bailout at 30 km. I could catch a train to the city and then onto my host's.
I was optimistic about my chances and left the holiday park at 0730 am. The first trail kicked off the day nicely. The acclaimed Escarpment track was just added to the TA route last year. It brings walkers high up on a coastal cliff-side, involving lots of stairs and 2 swing-bridges. It is very popular, as it is accessible from greater Wellington by the train. There are warnings about it not being suitable for those afraid of heights and with vertigo. After the Tararuas, I felt I could have walked it half-asleep. The views were fantastic and as it was still early, most of the trail was shaded.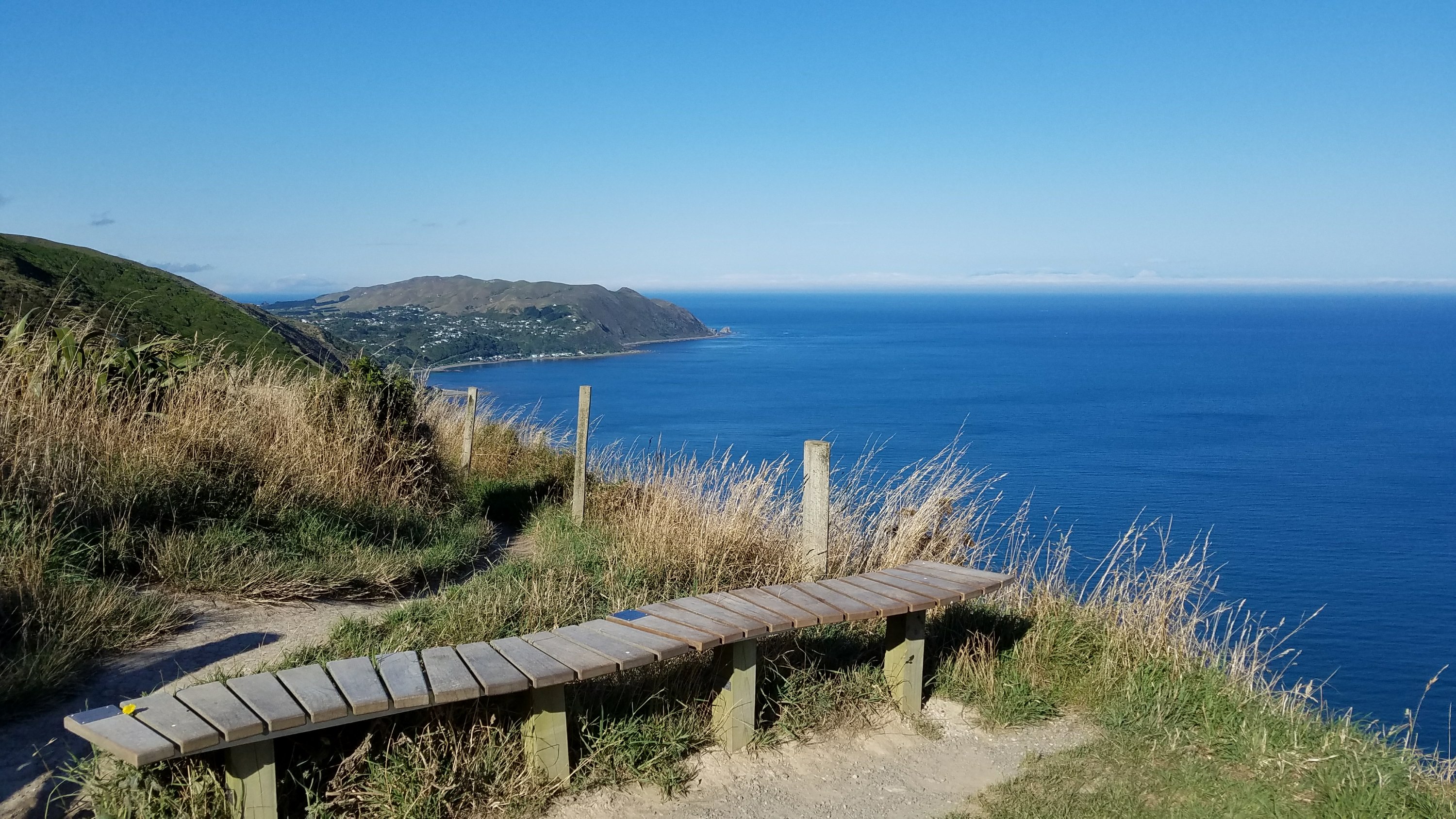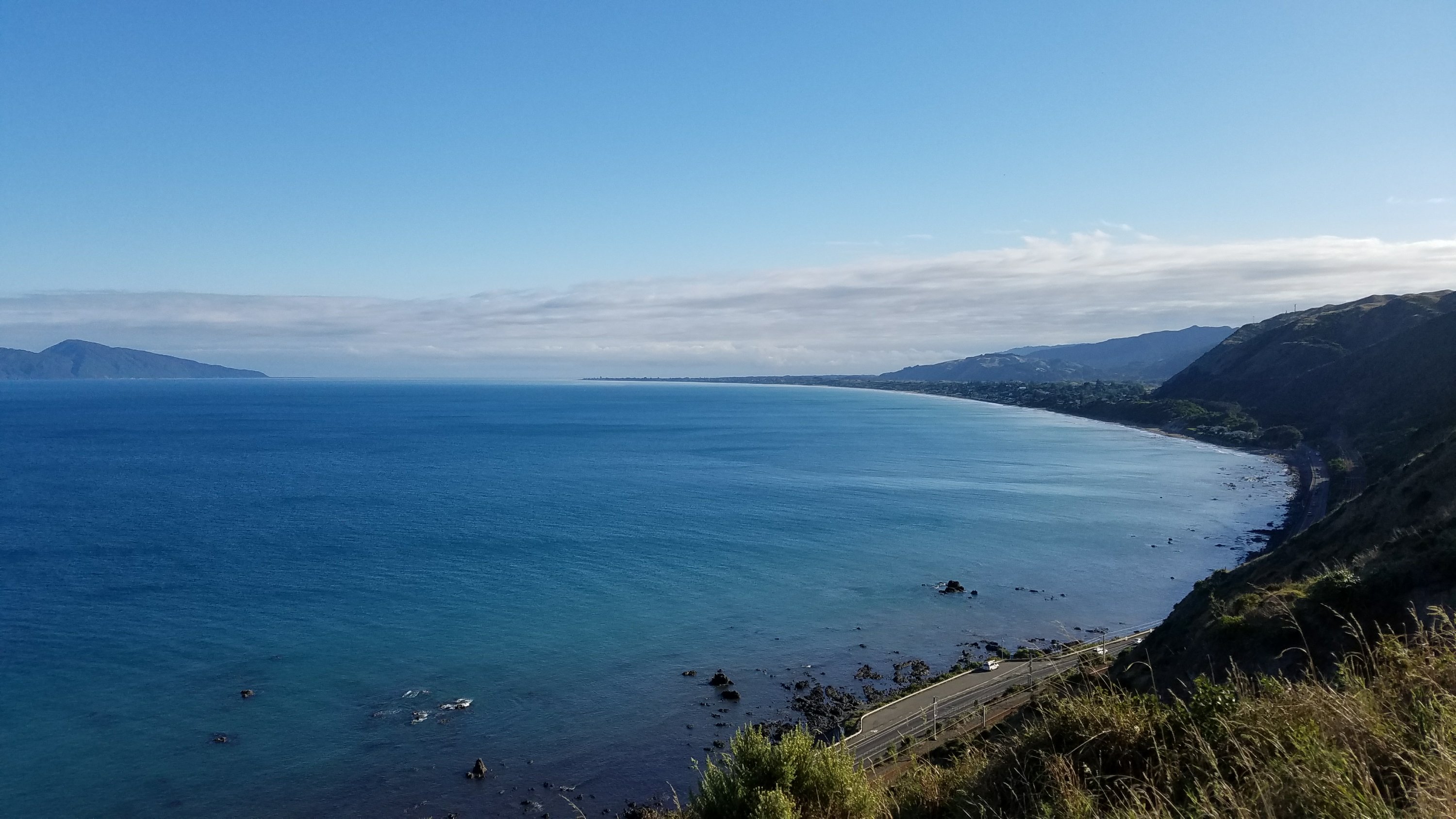 Looking back at the beach I walked yesterday and Kapiti Island. I love looking back at where I've walked from.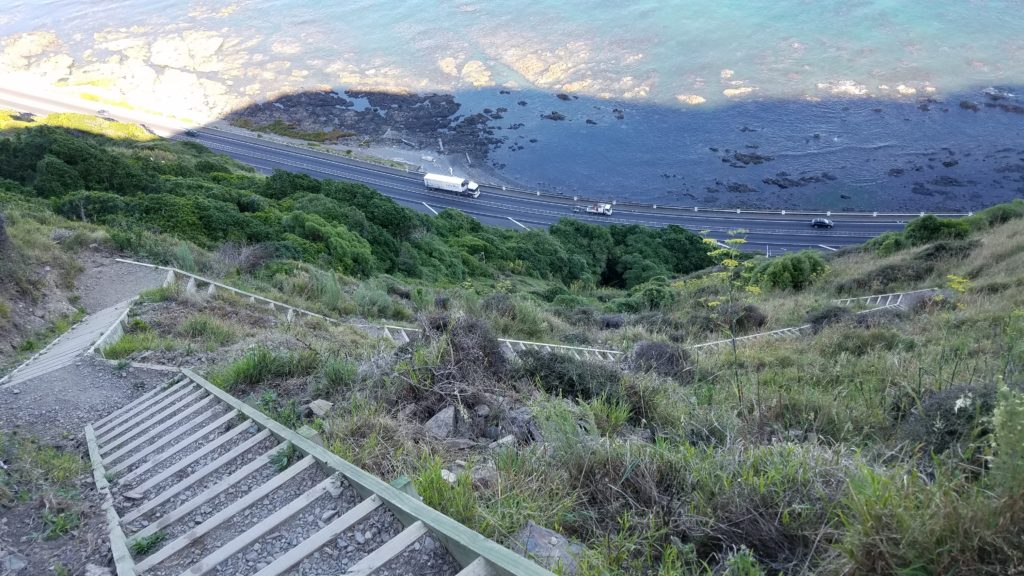 The highway runs below, where the old route used to follow a sidewalk. This new route is much preferable, even if it does involve a lot of steps.
I got some great glimpses of the SI, building up my anticipation even further. Along the way, I found another fast day walker, Richard, and we walked together until the train station. It was nice of him to get some pictures of me on the swingbridge.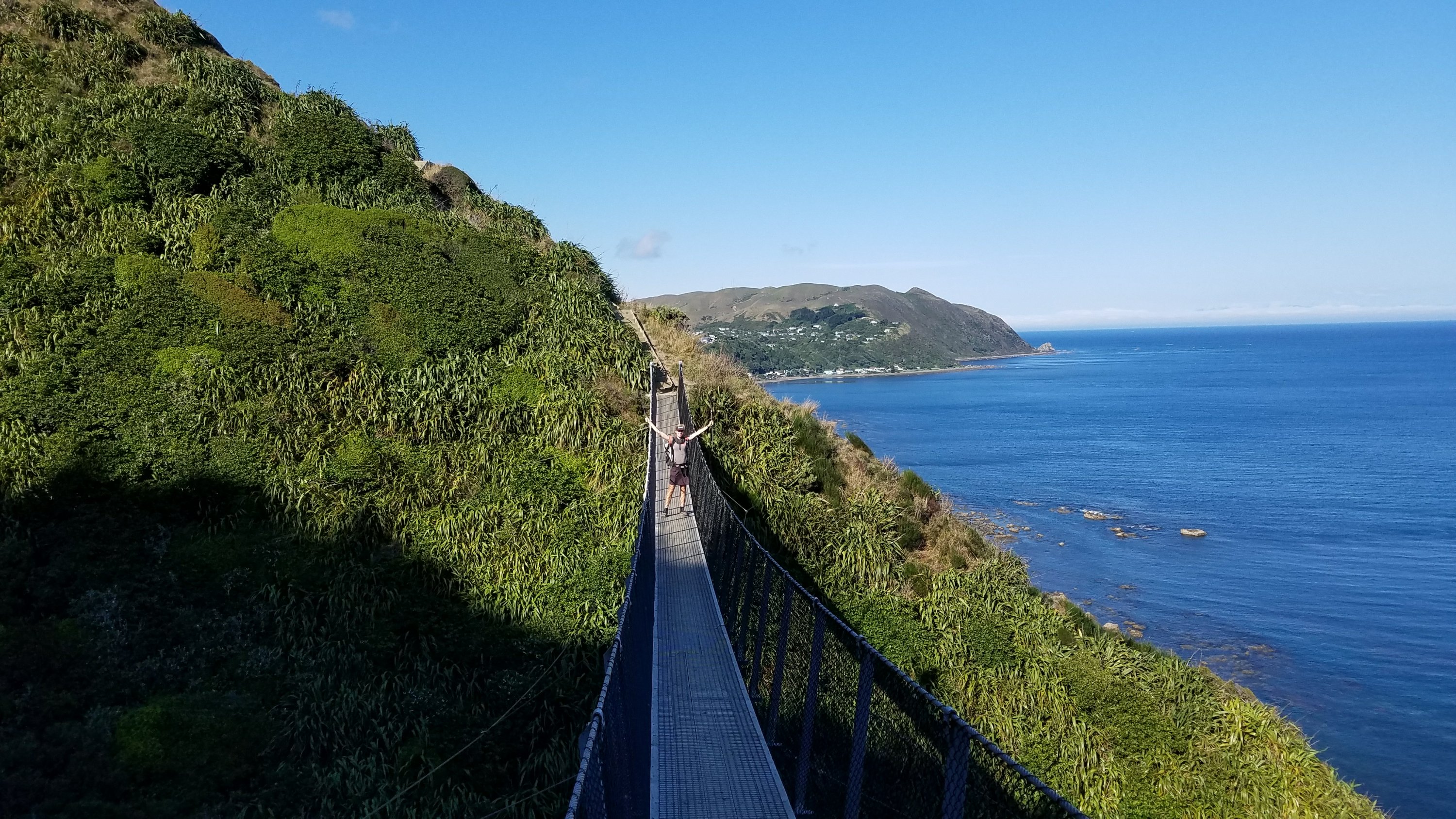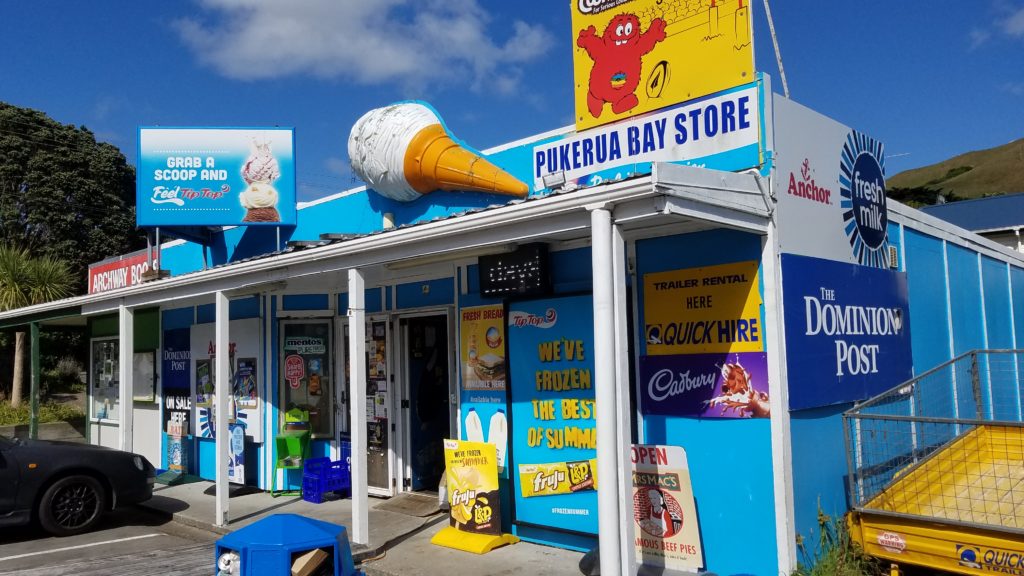 At the end, I did what every TA walker does and had an ice cream at the local dairy store. I then walked a multi-use pathway that follows the main highway. At one point, I was surprised to see that the highway comes to nearly a stop at a roundabout/traffic circle. Can you imagine what would happen if there was a roundabout in the middle of I-95? Obviously the traffic density is very low here.
I passed a nice park with a lagoon and then a theme park called Adrenaline Forest. It was a really elaborate ropes course, all throughout a pine forest. It looked like a lot of fun but no time for that on a 50km day. I came to the 30km mark just in time for lunch. There was a farmers market taking place. I got an egg and bacon sandwich for $5 and a can of coke at the nearby suprette for just a $1. A cheap but good lunch, better than McDonald's.
Have I mentioned yet that New Zealand has the best public toilets? They are everywhere, always free, and usually very clean. The city planners really anticipated the needs of people on the go that need to go. Bravo!
It was 2 pm by the time I set off from the town and I still had 22kms. This was where the day started to drag. I passed some cute miniature horses, which fit the bill for my daily petting. I have seen more miniature horses here in NZ than anywhere else combined! Maybe they are for the hobbits?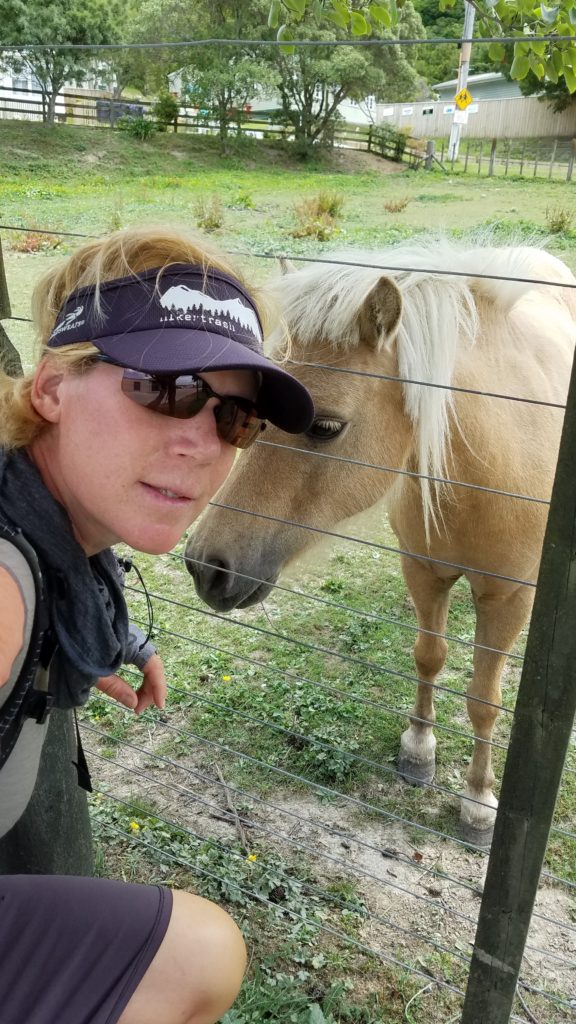 A Pal-o-mine-o (which incidentally was the color of my first pony. We shared matching hair colors.
The route then went up a steep and endless set of staircases onto the ridgelines above the valleys. There were great views once again but the climb took it out of me. As I moved along, I was surprised to see a giant black figure on the ridge. At first I thought it was an escaped replica from the town of Bulls but to my shock, realized it was a live bull when it turned to contemplate me. I was able to slide past quietly and I did not try to pet him!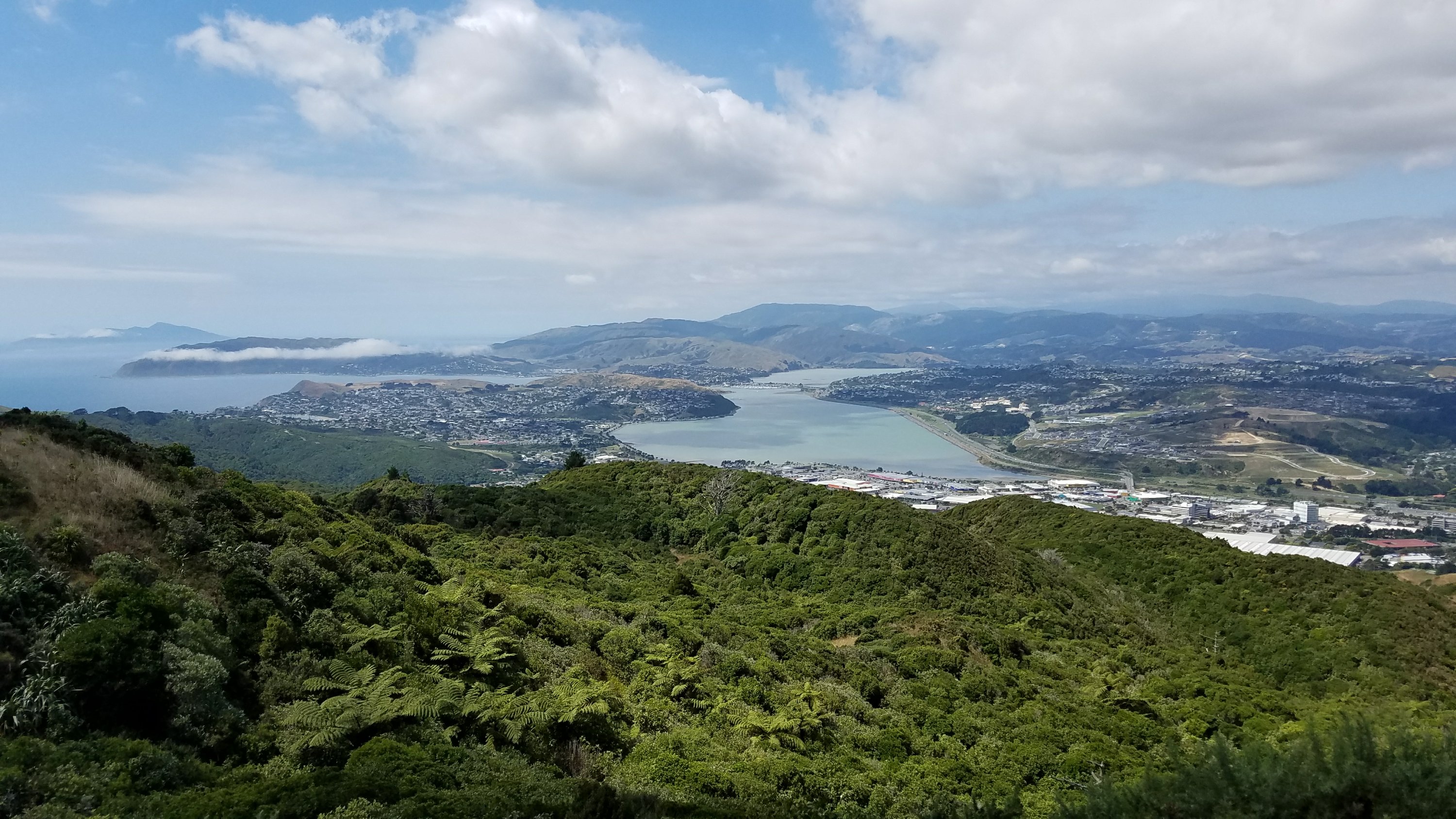 The Escarpment track is way back over the hills. I walked all throughout the valley. When you start to walk 20 to 30 miles in a day, you can amaze yourself in looking back and realizing how far you've come. If only I could see all the way back to Cape Reinga.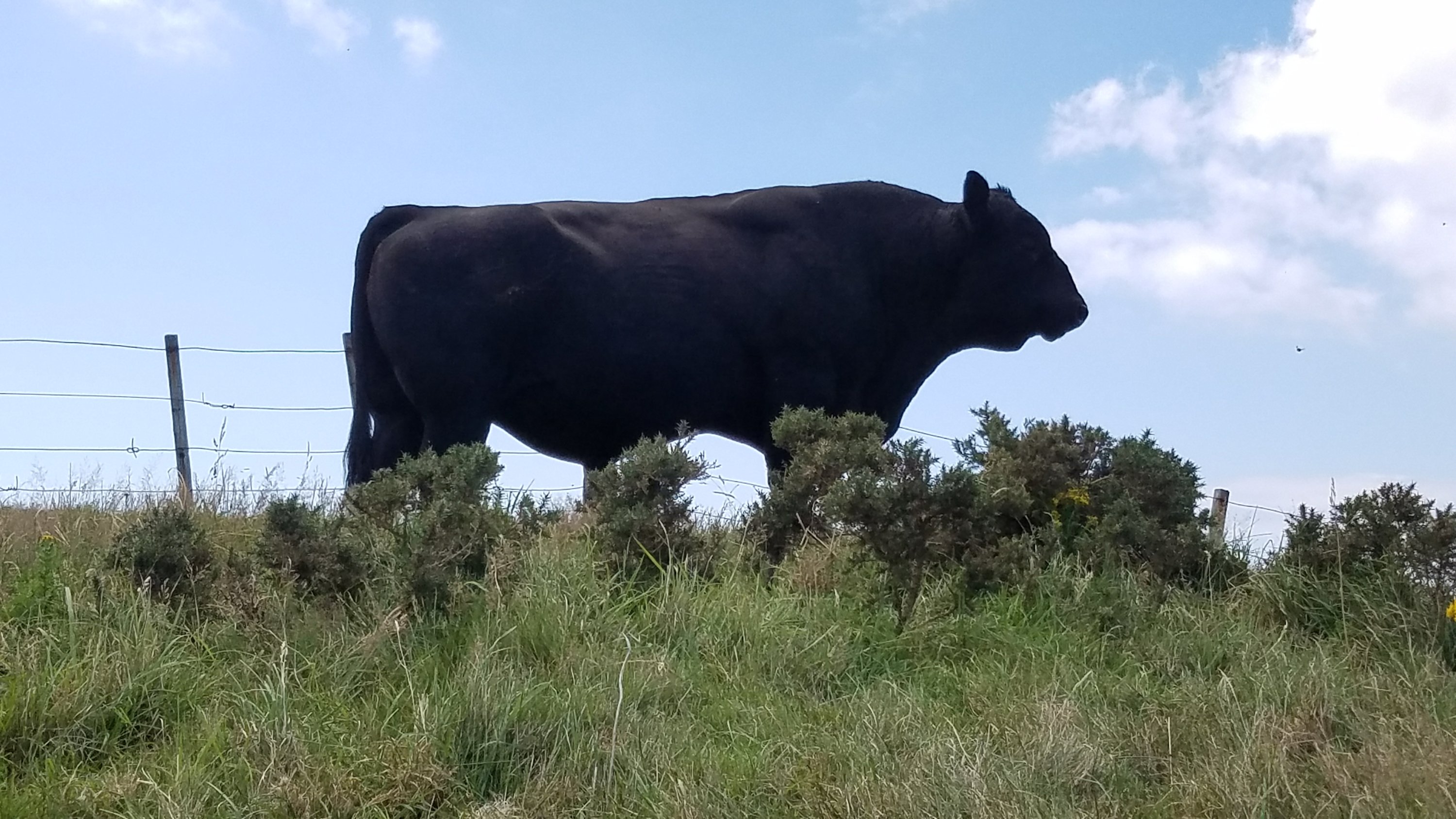 This giant bull was just standing on the top of a hill along the track. If you look carefully, you can see the tiny mt biker just below him, giving perspective on just how big he was.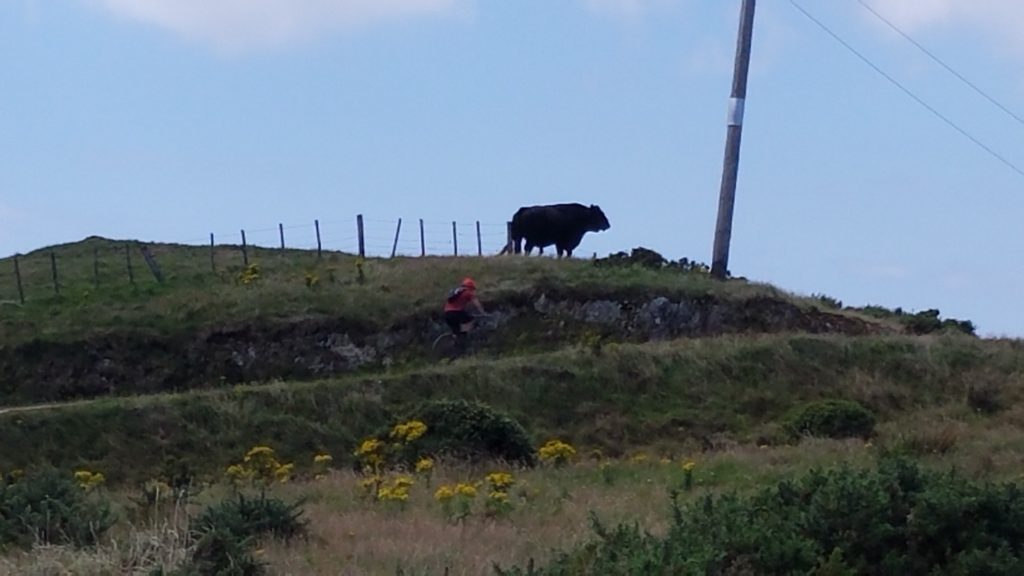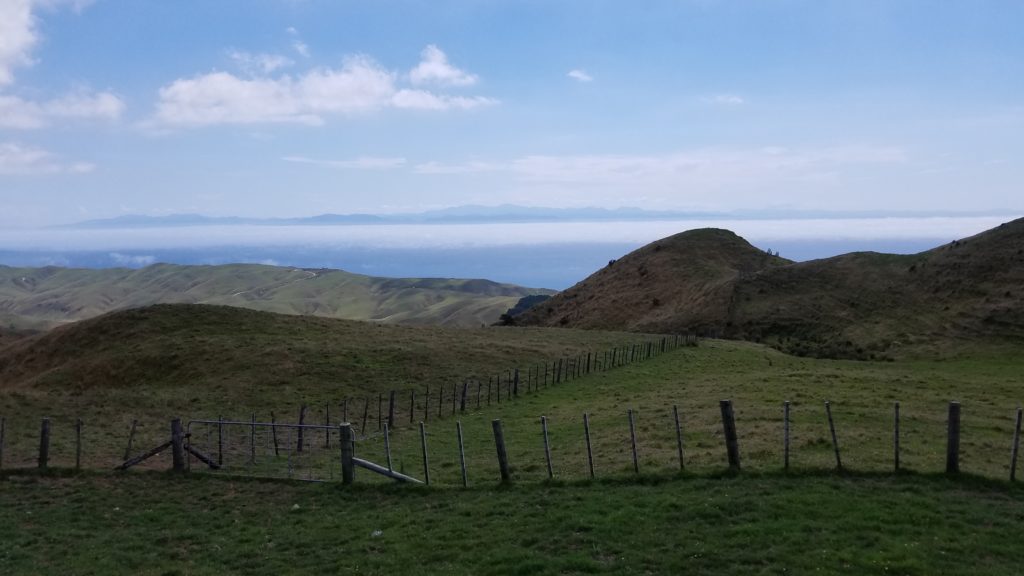 The South Island and Richmond Range, challenge for next week, in the distance.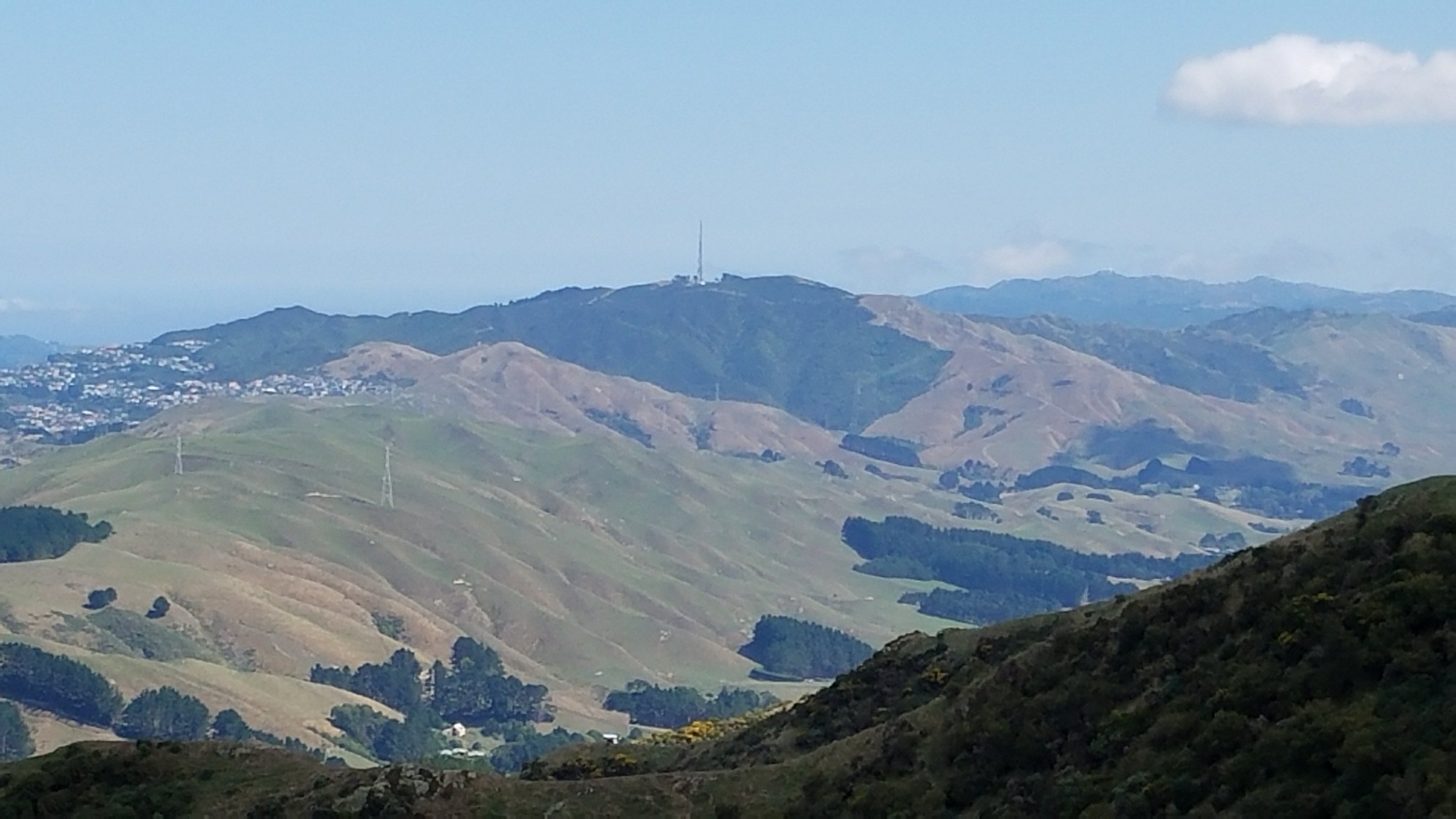 Mt Kaukau, which I still had to hike up…if there's a hill or mountain, you can bet the TA goes up it!
Around 38kms, I realized that I was starting to bonk a little, so I crammed some sugary foods and drank water. It was very hot and I was now walking a road in a valley. The road tar was melting and sticking to my shoes. Fortunately it was a weekend and the Saddleback Cafe near the equestrian center was open. I got another coke…the most basic of energy drinks.
I toughed it out the last 8 kms up to Mt Kaukau and then down to the house. I knew I had it in the bag and wanted to stay for the sunset at the top, but didn't want to be rude in showing up so late at my host's.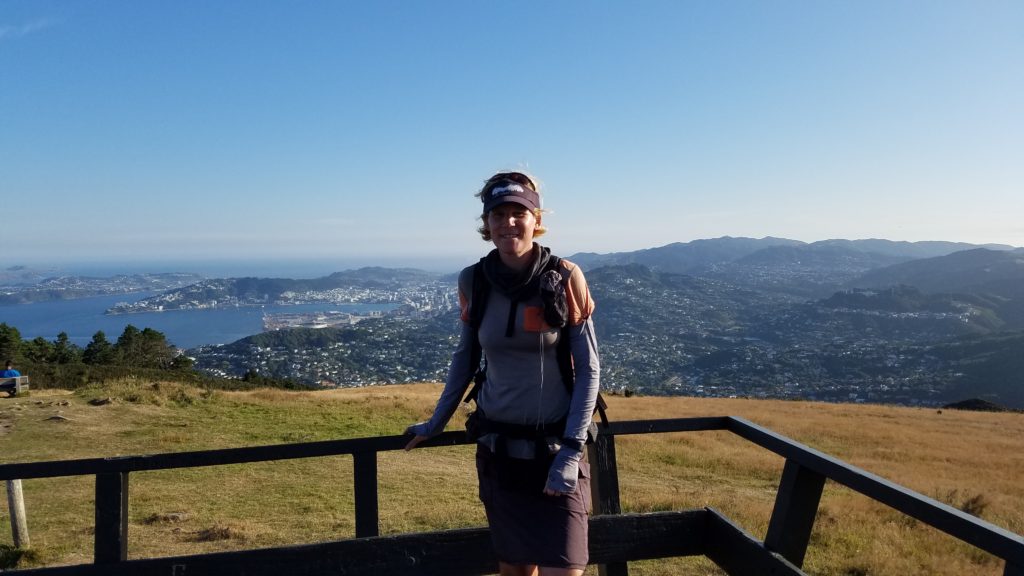 Finally, Wellington harbor in the background.
I arrived pretty late as it was, around 7:45 pm. It was all I could do to take a shower and then eat the wonderful meal of salmon and salad that Lois had set aside for me. She is first and foremost a mom and can't but help herself from looking after us wayward TA walkers. What a sweetheart! Then I settled into a real bed, the first in many months. This was quite the carrot to get me to walk the distance. What a day! I owe it all to the Hart family.