August 21st, 2018
Mm 1718.5 to Donomore Cabin mm 1691
Distance: 28 miles
1000-2030
I got up early to finish all the little details that I didn't get to the day before. Then I said goodby to Ana and Chanty dropped me off at the Starbucks downtown. It was a couple blocks to the post office from there and I arrived just in time for the opening. Then I went to Ruby's for a breakfast burrito.
I met Plants there, as previously arranged. He had been in town for the past 2 days but staying with his girlfriend. I hadn't seen him since White Pass but we had kept in touch. He had offered to give me a ride back to the trailhead. Twist was getting a ride as well.
At the trailhead, there were 5 other SOBOs getting ready to take off. We all left together and formed a train 8 strong. For the first time, the few straggling NOBOs just had to get over and let us all pass. It was nice to employ some SOBO force for once. A real bubble.
About 5 of us had decided to shoot for the OR/WA border that day. It was a long ways given our late start from town. But the train gave us all momentum and we rolled along fast. I enjoyed having some new people to talk to, especially a guy named Flowers who is from Hawaii. I told him about my first backpacking adventures in Volcanoes NP and he told me about how he actually worked there.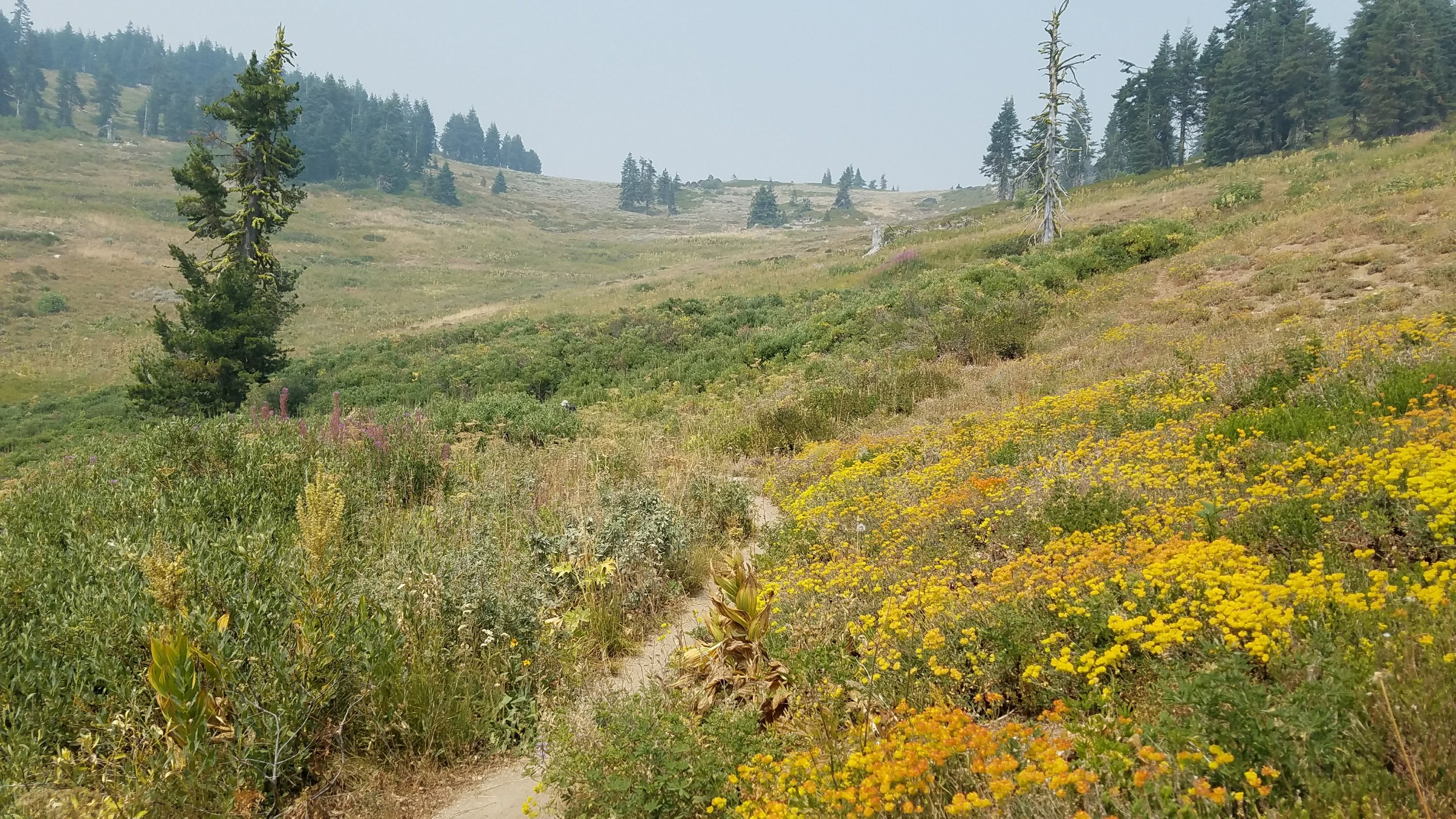 Nice wildflowers
Having met our goal to get to the border, we let Plants go across first, since he is from California. Then we all took pictures with the sign. This is the last state we will walk through but we still have more than halfway to go. It is one huge state!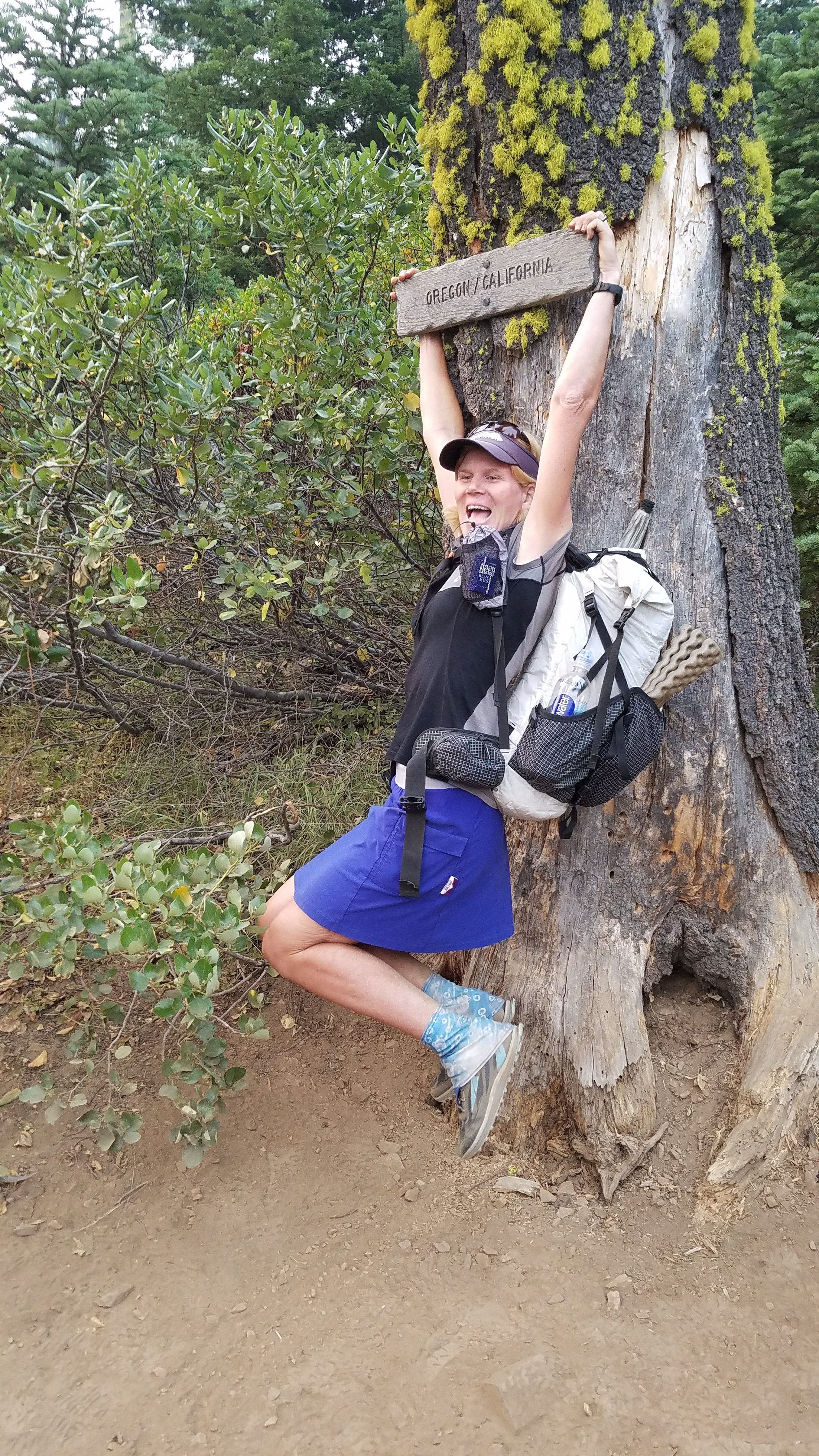 About a mile after the border, there was a cabin. I entered to find a nice cot and immediately laid claim. It was a good thing I didn't have to do a full set-up since it was already getting dark. Roadrunner and a German guy named High-Roller set up their shelters outside, while Plants, Flowers and I rolled the dice with the mice inside. We had a nice time sitting in chairs and cooking dinner on the porch. Plants even scared a NOBO away by joking that the cabin was only for SOBOs. I guess he thought he was serious. We went to bed rather late…10 pm, late for thru-hikers. It was nice to have company for a change.