July 8th, 2018
Castle Pass mm 2648.3 to Jim Pass mm 2627.6
Distance: 18.9 m
It was a very cold night, as I predicted. There was in fact ice on my tent, both on the outside and inside from all the condensation. It was tough to get going but I could tell it was going to be a perfect day weatherwise.
Arrow, Taylor and I all packed up at the same time and began hiking together at 7 am. I was enjoying talking to Taylor, who is a lawyer-auditor living in Utah but from WA State. He was a great resource for local information and could talk about any subject (his name would later become News-Feed because of his love for current events).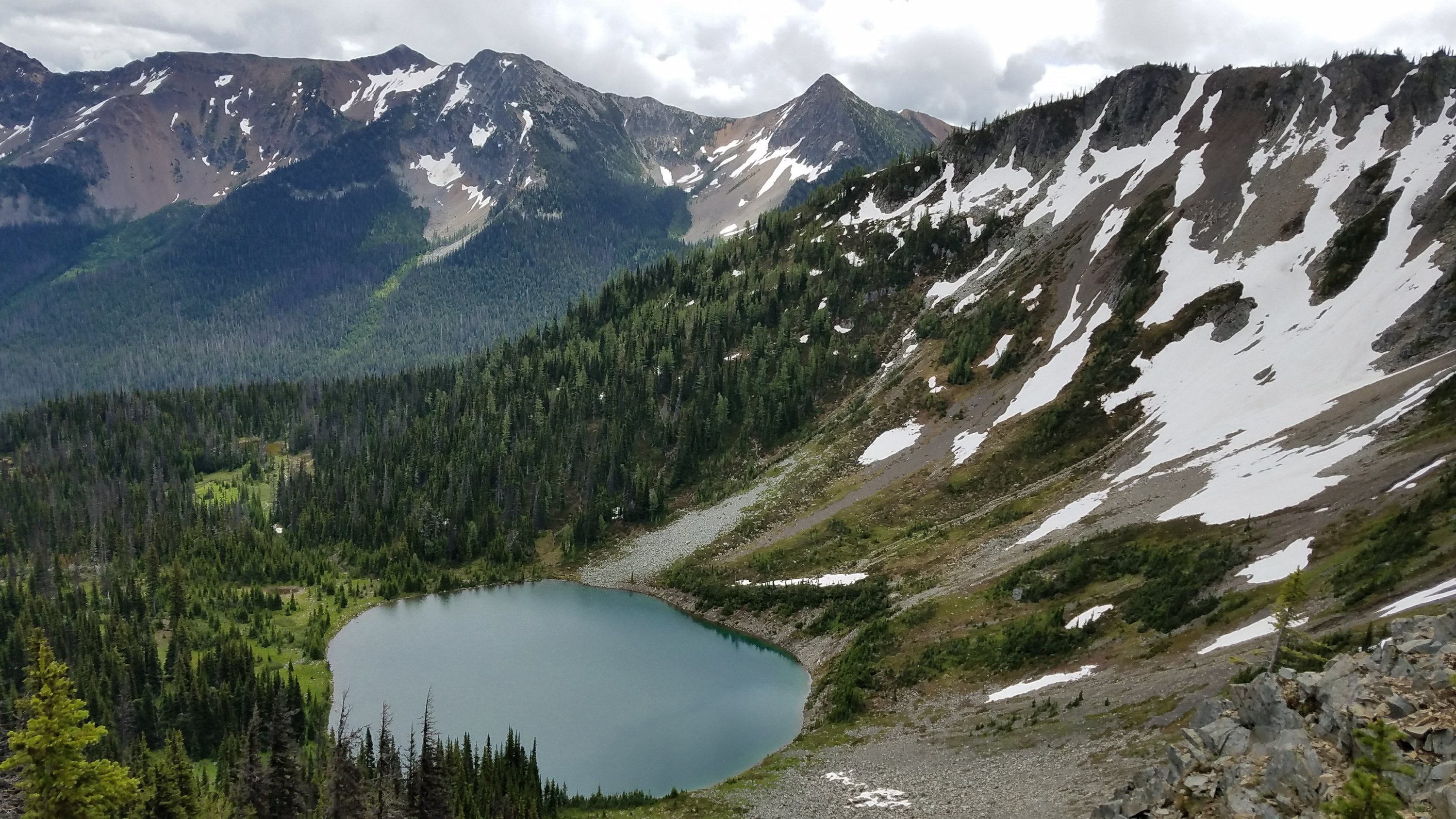 We charged up the hill towards Hopkins lake and were soon at the top of the pass, heading for Woody pass and then Rocks pass. The sun was out warming up the trail and the mountains were streaked with the last remnants of snow. It was so beautiful and such a contrast from the misty and mystical mountains the day before. It was like hiking through completely new territory, yet it was all ground I had already hiked. I couldn't have asked for a better set of circumstances. The time passed so quickly with someone to chat with. We had lunch at Rocks pass and met up with many more thru-hikers.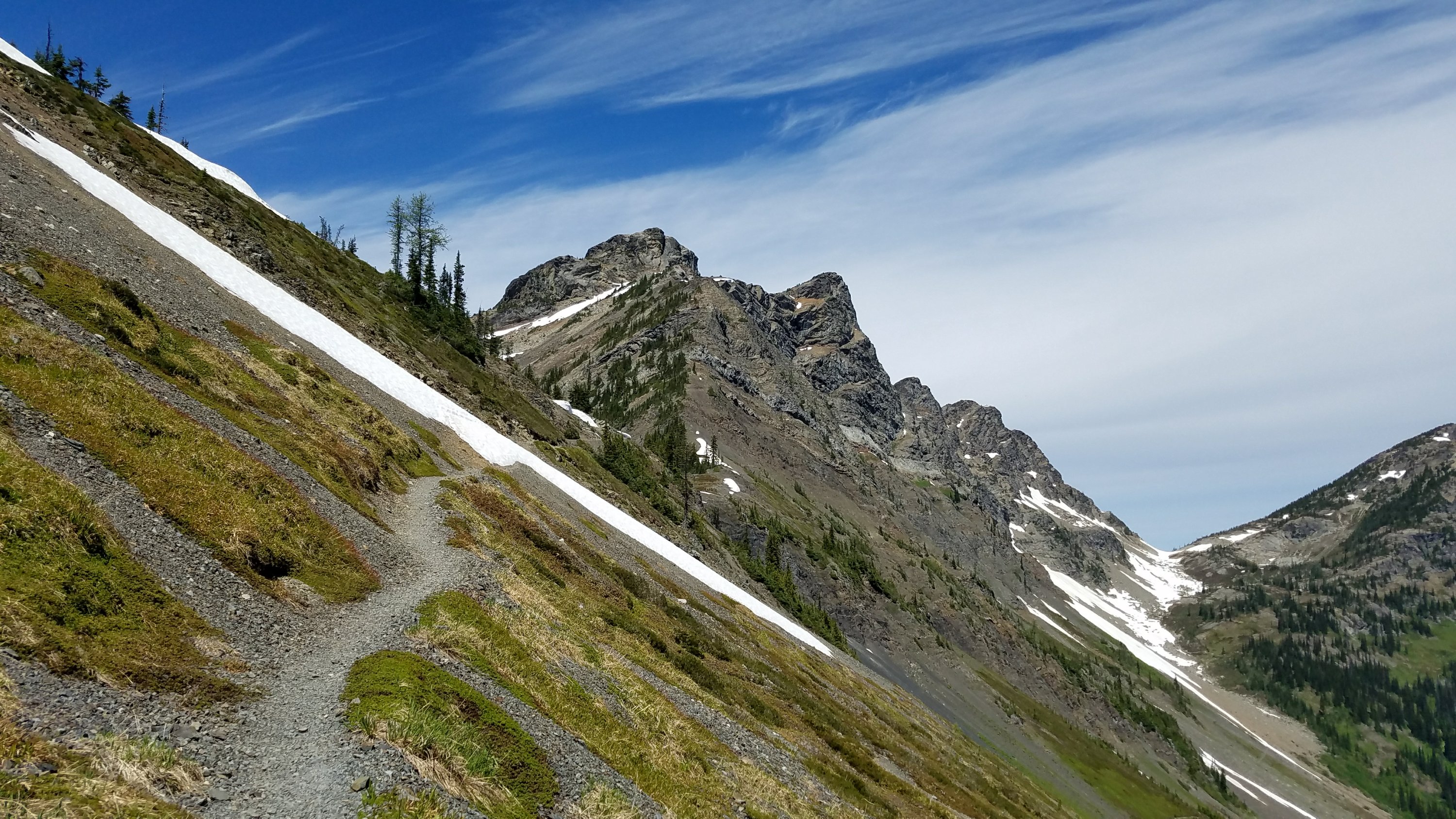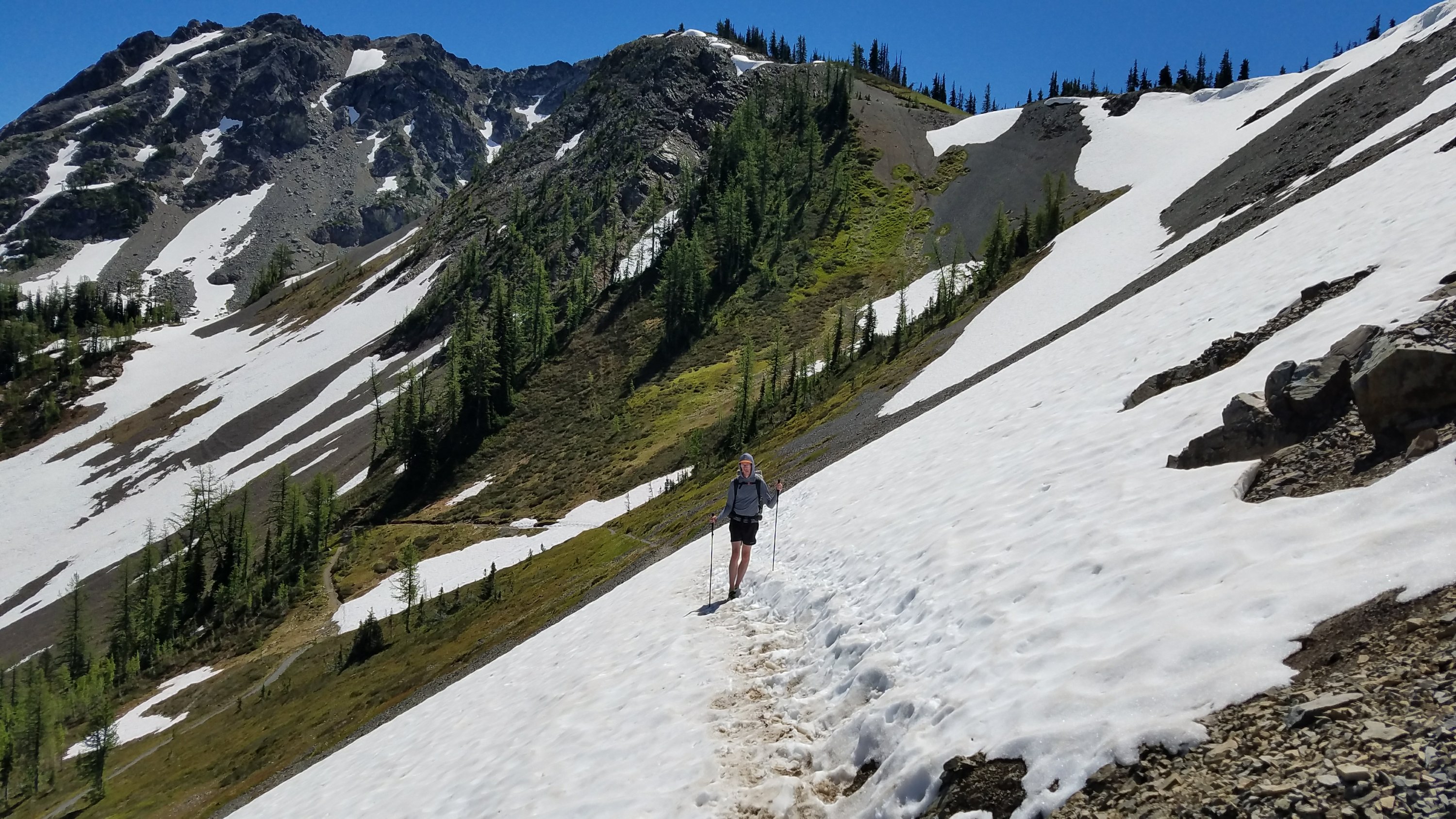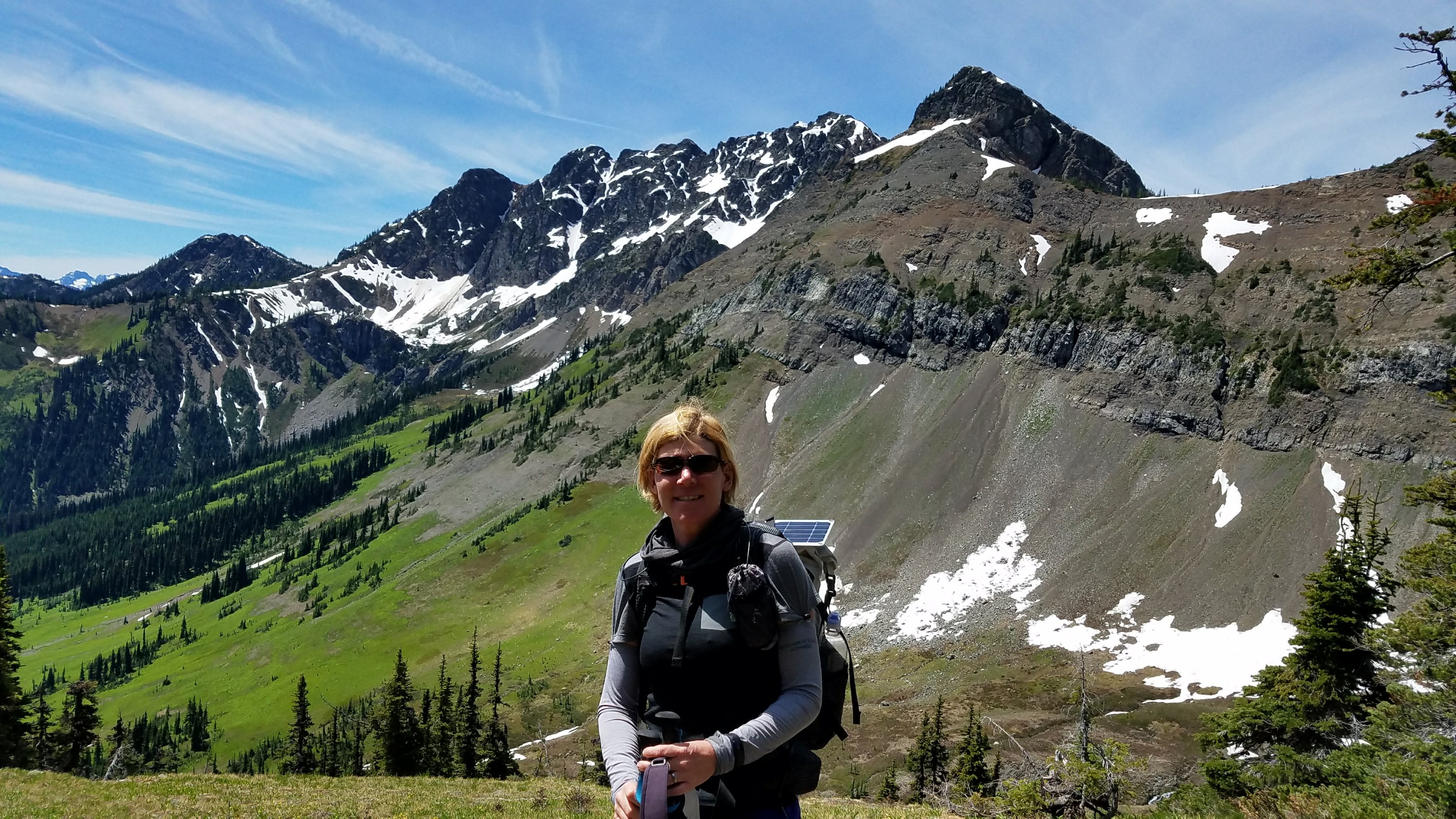 On the way down from the pass, we were on the lookout for the mother grouse that I saw the day before (pictured below). She had become quite the talk of the trail after being rather aggressive towards some hikers. She had actually charged Taylor. I joked that I had pissed her off trying to get pictures of her babies and she took it out on Taylor when he passed through just after me. I told him not to worry, that I had a way with birds and would protect him if need be. After wrestling peacocks, ducks, geese, chickens and even pelicans, what's a little grouse? Luckily we didn't see the aggro grouse.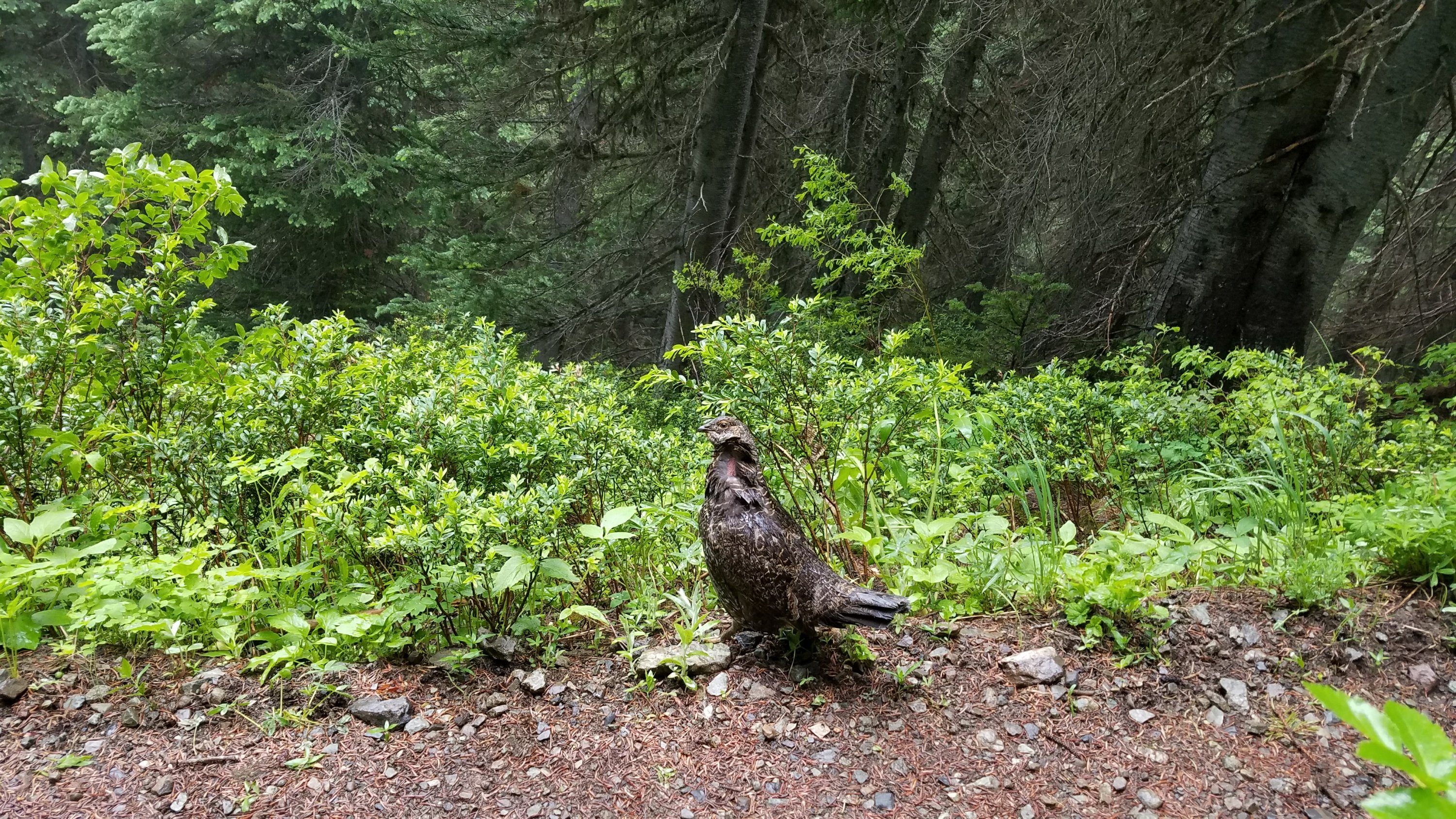 By about 4 pm, we were all really dragging. I hiked intermittently with Sarah from Canada and Storyteller, who I met at the border. I was rather tired going uphill but passed by the spot where I camped the first night. I had wanted to maybe get within 5 miles of Hart's Pass but decided to stop at Jims Pass at 5 pm, which had lots of nice open spaces. Sarah, Taylor and I were all nearby and had fun eating dinner and stretching together. We found out that Sarah was not a fan of birds, whereas I love them, so we had a lighthearted debate about that. We all turned in early and I slept great.