July 31st, 2018
Mosquito Creek mm 2219 to mm 2190.5
Distance: 28.5 miles
It was very warm overnight, so I didn't sleep as well. Someone was snoring and then I was disturbed by something walking over my tent. I looked up to see the silhouette of a frog in the moonlight. I love frogs but I didn't want the noise to continue, so I gave the tent fabric a light flick. The frog got a free flight somewhere else.
I woke to Skybird's alarm at 0430 and went with the flow. On the trail at 0520 and it was still quite dark in the forest, almost a little spooky. At least the mosquitoes weren't quite awake so early but they came alive throughout the morning.
I came to an area that was clear of trees and full of ripe huckleberries. I ate quite a few. I love foraging along the trail, even if it slows me down.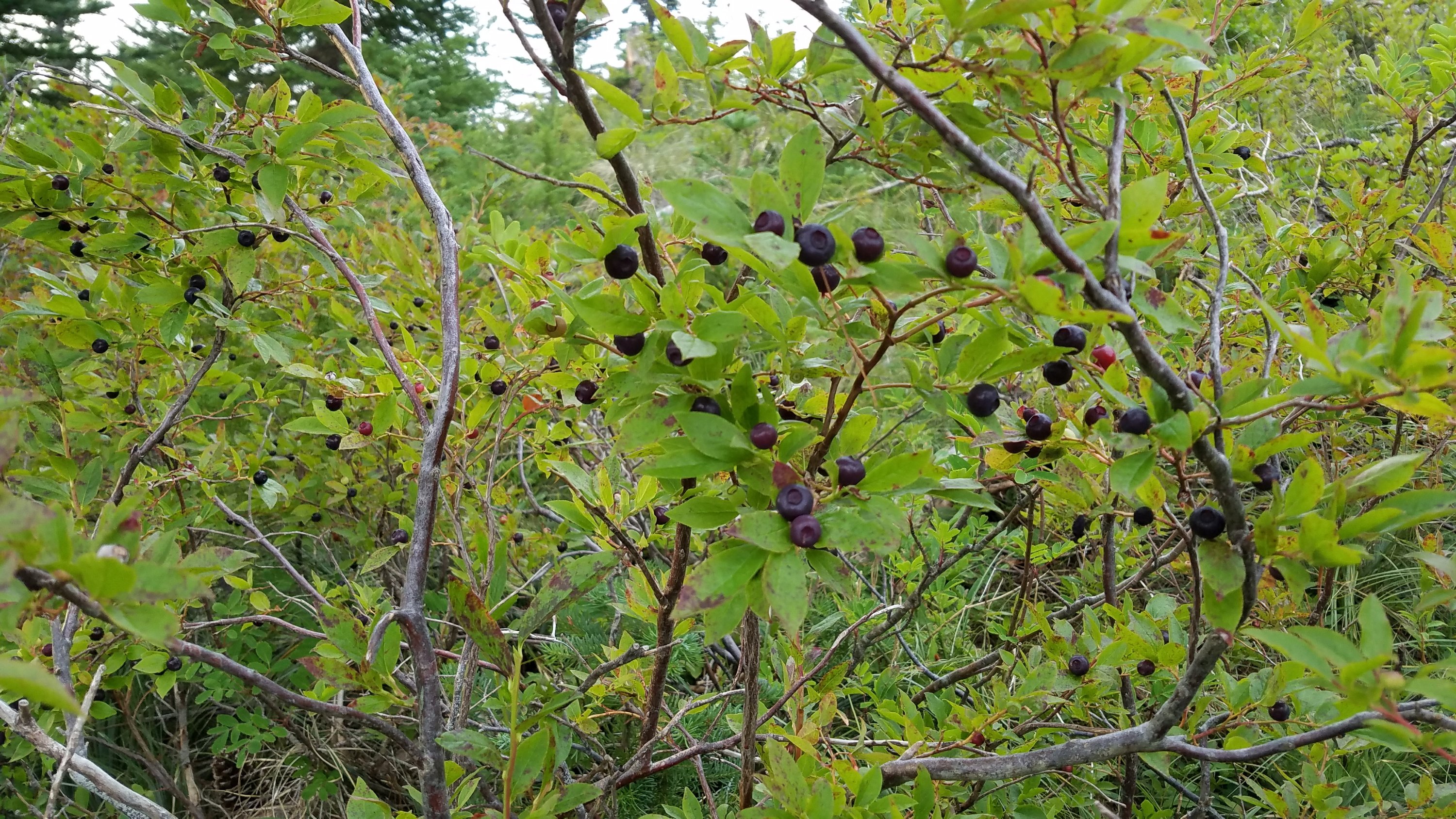 There was a strong wind blowing at Blue Lake, providing the perfect bug-free conditions to collect water and even cook one of my extra meals. It was only 10 am but it felt like lunch time. Because of the wind, it was a little too chilly for a swim. Spatz did swim but was then cold drying off. I thought his Canadian roots made him impervious to the cold but I guess not.
Of course it was very hot later on but there were only stagnant ponds. Then no water at all. We came to a road and campground around 3 pm, where I took a short nap on top of a picnic table. A few miles after that was a piped spring with nice cold water, the last for quite awhile.
We all tanked up, as we were planning to camp on top the ridge. I had to haul 3.5 liters of water 3 miles uphill but it was worth it for the nice campsite. For the first time in ages, there wasn't one mosquito. We also had great views of Mt Hood, the first time that I have actually seen it clearly. It looked so close but I knew it would be days before I passed it.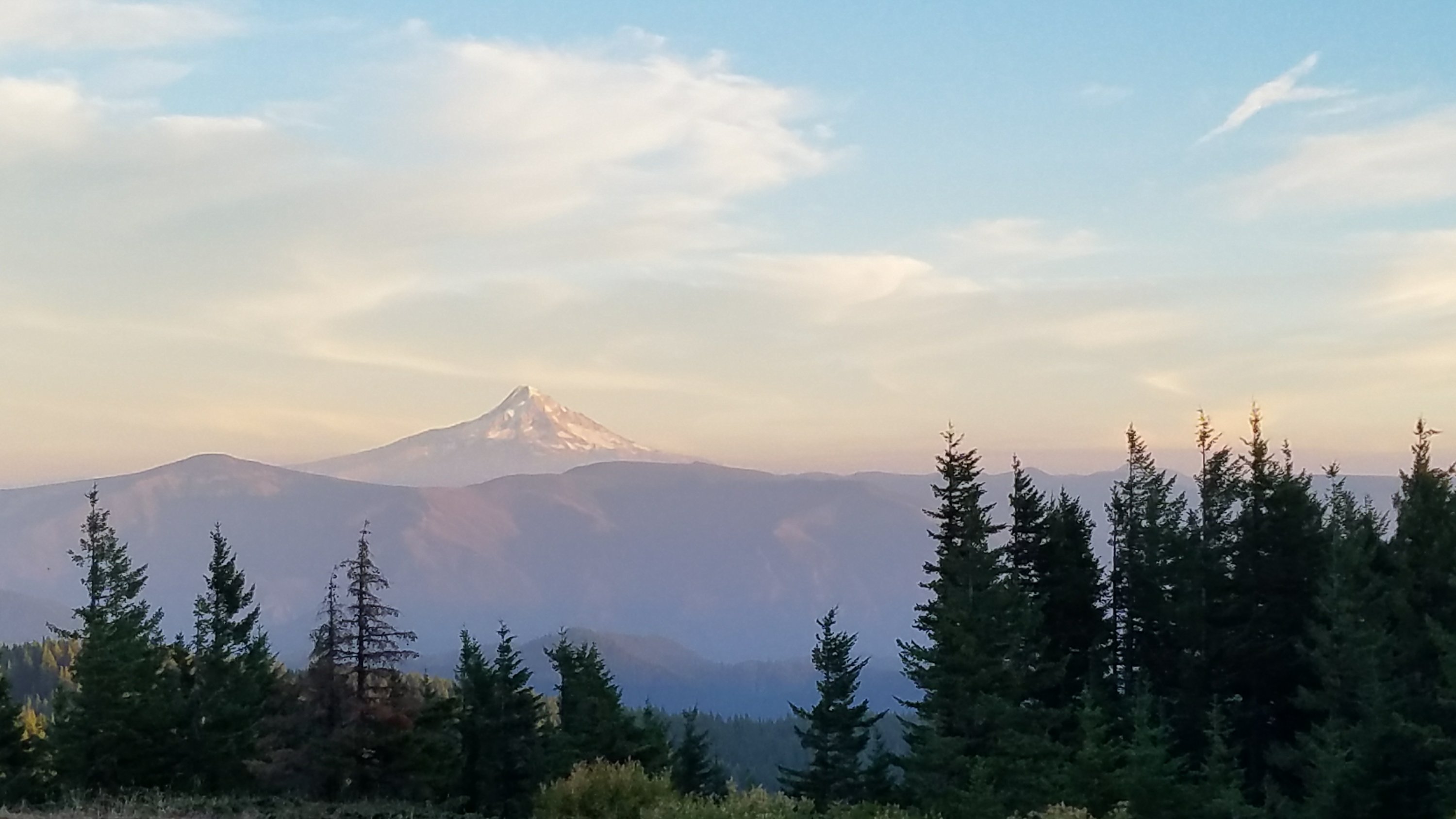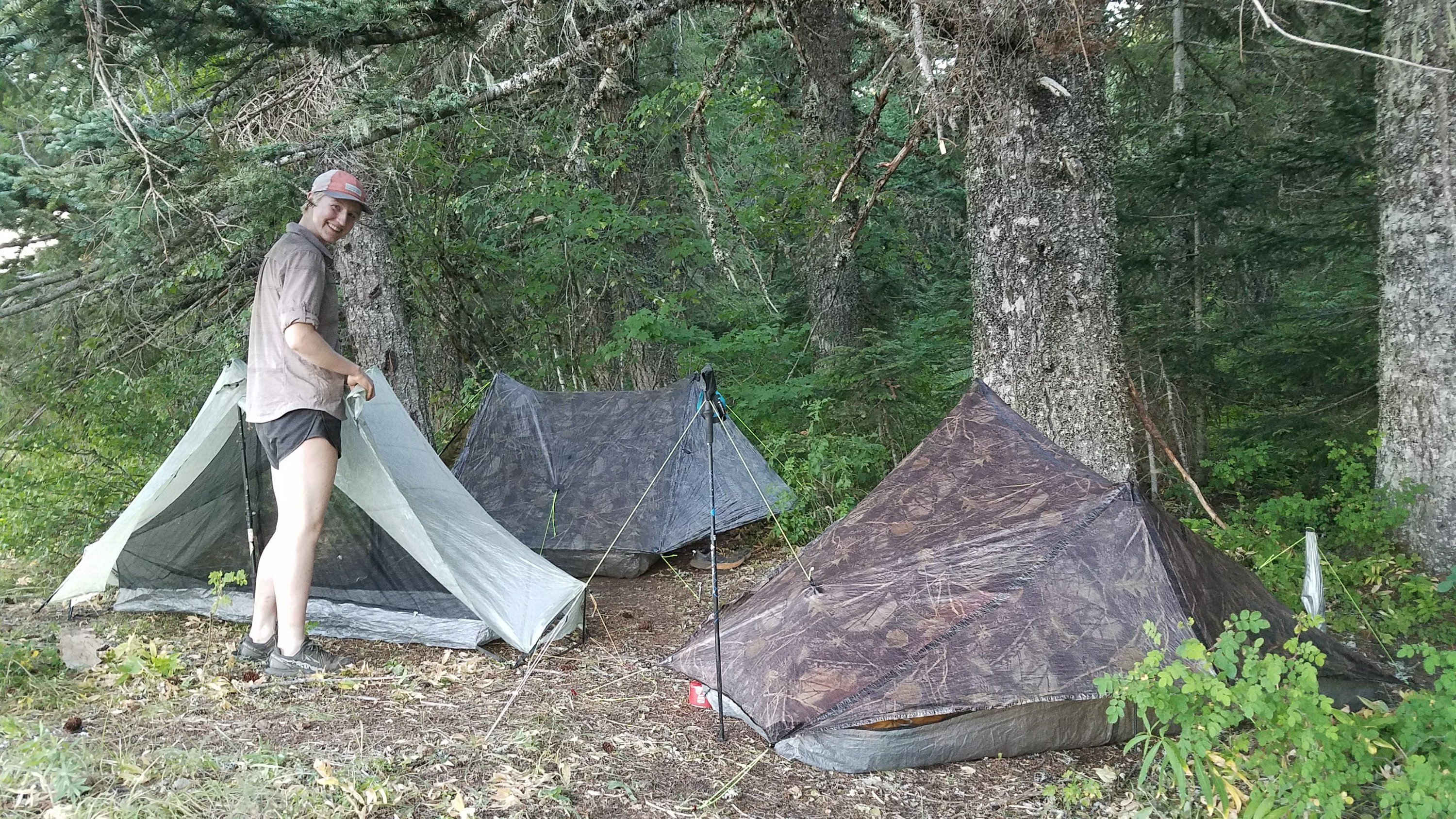 A cuben fiber tent circle…a sure sign of thru-hikers
Skybird did a nice sketch of her home-town mountain and we shared one of her airplane-sized bottles of scotch that she got as a gift from her dad in Trout Lake. It was a very enjoyable evening with great trail buddies. I'm really glad that I have gotten to hike so much with the two of them.