July 30th, 2018
Road23 mm 2229 to Mosquito Creek mm 2219
Distance: 10 miles
I didn't sleep all that well, despite a very comfortable bed, and I woke up with a pretty bad migraine for some reason. It got really hot overnight, so maybe that was why. I got up at 6 am and decided to do a soak in the hot tub that I didn't get around to the night before. Everyone was up when I got back and Shelly was immediately handing me coffee to help with the headache. What a great mom!
We went to the continental breakfast at the inn, which was one of the best. One waffle plus some fruit hit the spot and was just the right amount. If anyone is visiting the area, I highly recommend the Trout Lake Valley Inn.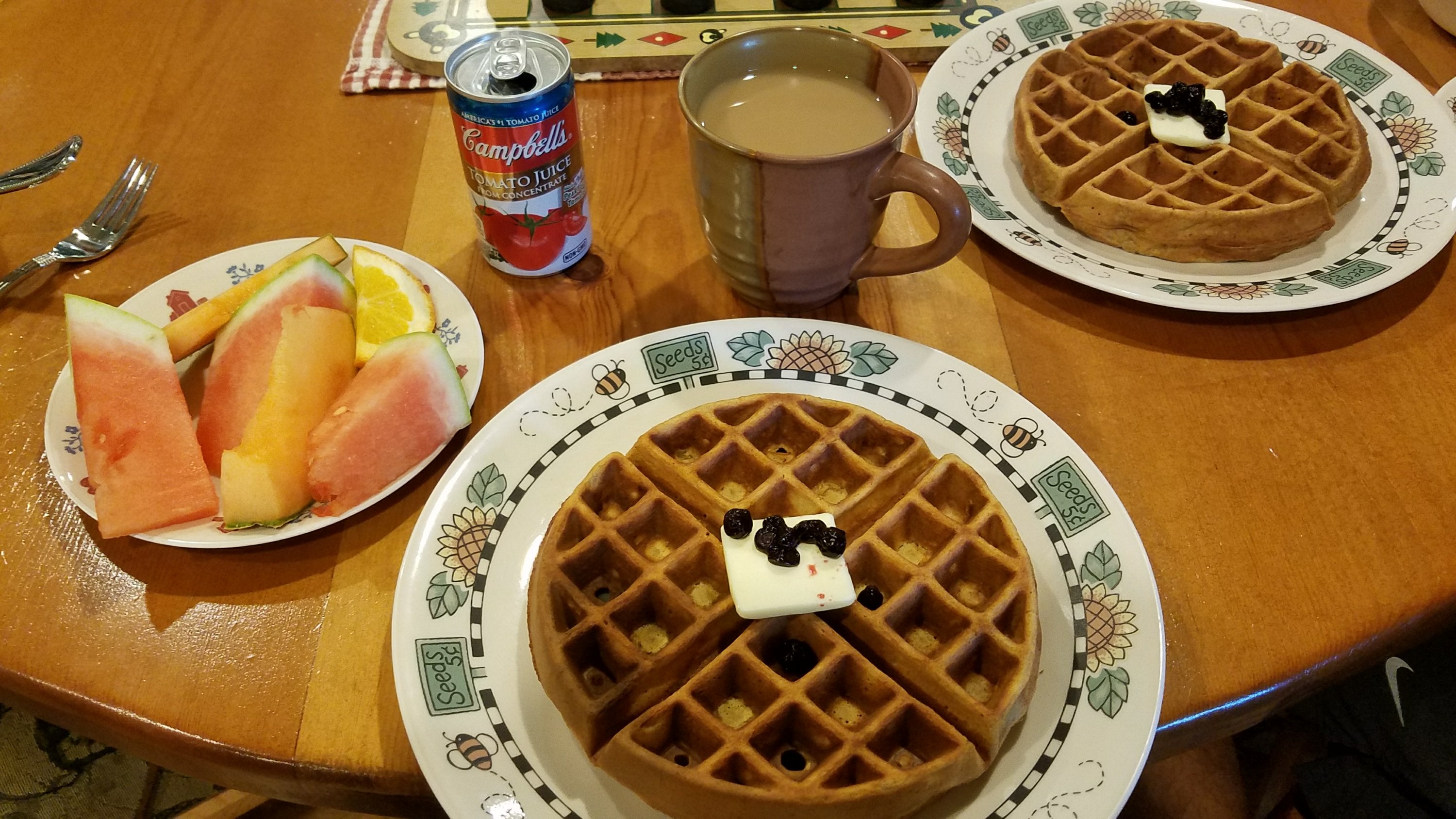 Skybird's parents needed to get back to Portland in the morning so they dropped us off at the store in town. We quickly found the hiker box and a grassy area outside that they have set up for hikers to hang out. It was a great place, with picnic tables, electrical outlets, water, a porta potty, friendly cats, and ducks…which weren't as friendly once they realized that I wanted to catch them.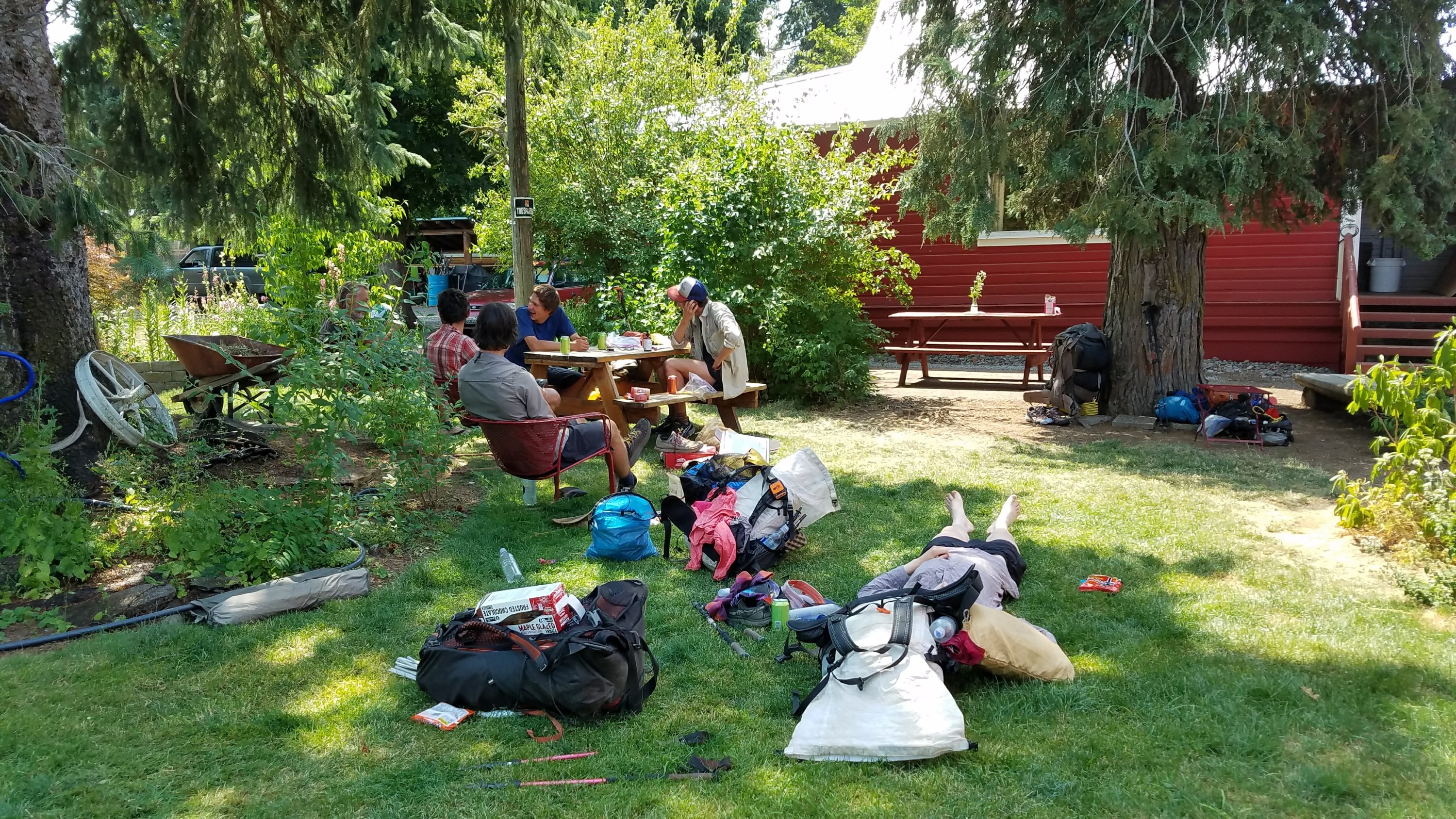 A theme during my NZ hike was seeing how many different animals I could pet along the way. My "daily pettings" have been severely lacking on this hike but at least I got some good cat pettings in today. The ducks, I'm sad to say, were having none of it. I tried to entice them close with food but they were quite skittish. It's like some ornery hiker had chased them before. Oh well.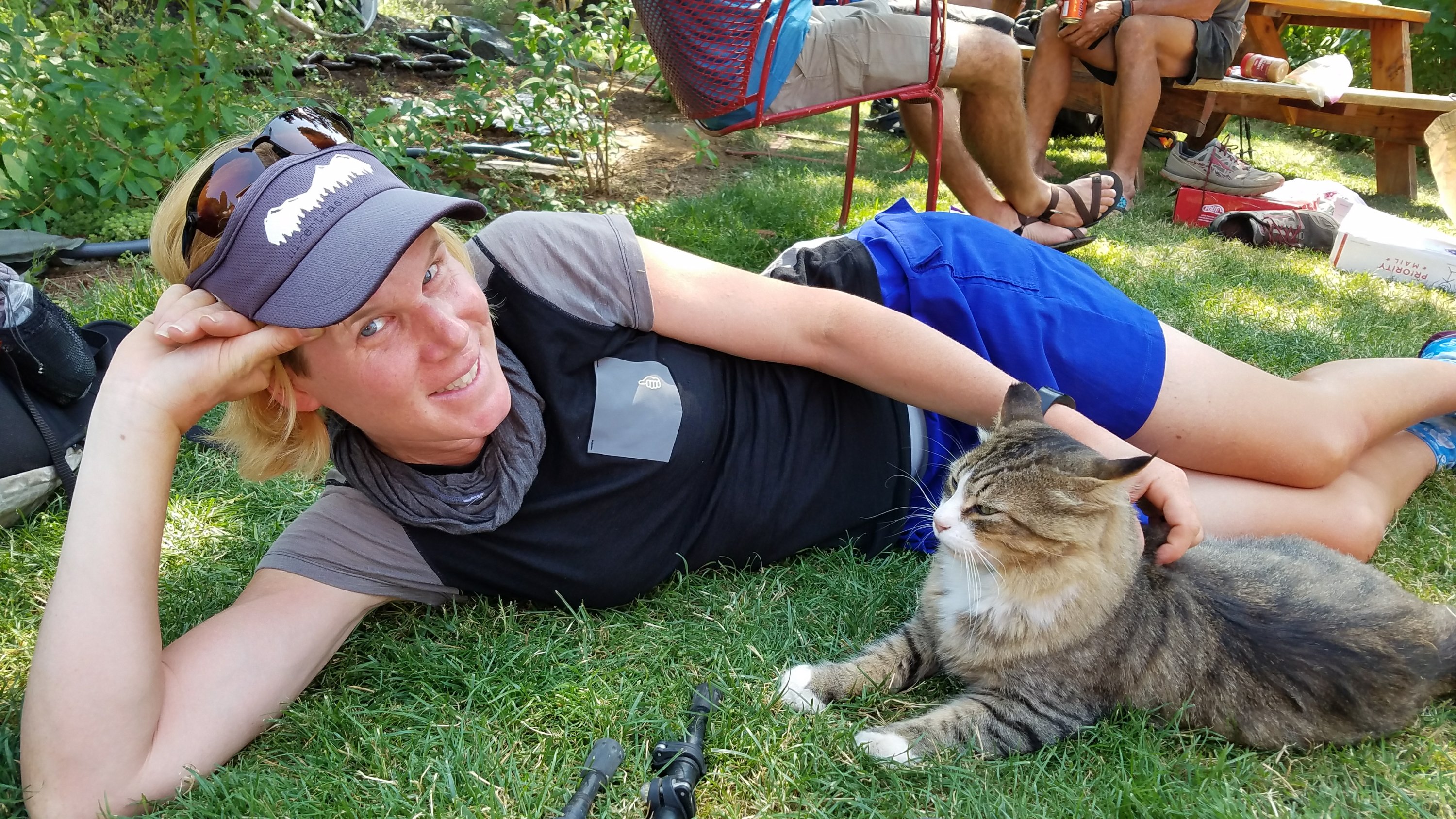 After lounging around awhile, we worked up the energy to walk to the river for a swim. On the way, I got a huckleberry smoothie. On the way back, I got a huckleberry milkshake, which I preferred because it was basically ice cream. Both were good on such a hot day. It reached over 100 degrees F, which is why none of us were in a hurry to return to the trail.
A lot of hikers had gathered at the store, so it was fun hanging out all day. I don't know of any other community where people of so many different ages and socioeconomic statuses all hang out on the grass and talk about shoes, feet, food, and bugs.
Finally around 4 pm, we arranged a ride from a local Trail Angel, MJ. She drove us all the way back to the trailhead (some 12 miles) and wouldn't even accept money for gas. People are so nice.
Back on the trail at 5 pm, the 10 miles to the campsite flew by. It was all forested, save for a few road crossings. My body felt good after the rest, even if it was blazing hot still. At least it was all shaded…but buggy. What's new.
The 3 of us got into the campsite just in time to eat dinner and set up before it got completely dark. There were 3 NOBOs there, already all asleep, so I felt bad getting in so late. But I was asleep shortly, too.