July 26th, 2018
White Pass mm 2295 to Ginnette Lake mm 2293
Distance: 2 miles
I had the best of intentions to leave early and hike a full day. I slept well, packed early, ate a lot, and finished all my internet chores. I was heading back to the trail at 10 am just when Spatz came walking in. Skybird was just behind. So I turned around, went back to the store and promptly ordered a pizza to share. I had so badly wanted one the day before but couldn't eat it by myself.
I have been ready for some company once again and didn't mind delaying at the store for them. About an hour later, Taylor rolled in too. Now most of our group from Glacier Peak wilderness was back together.
I had a good time just hanging out and hearing all the crazy stories. It was very entertaining seeing them stuff their faces with all the various junk food throughout the day. Taylor showed off his arts and craft skills by fashioning insoles with arch support for his new Altra Superiors. He had to give up on his sandals because they didn't have enough cushioning. I was inspired to make an arch insert too, since I have been noticing that my right foot pronates badly.
I'm so glad that I stayed because I also got to meet the Strawbridge family. They are from Lakeland, FL and all 6 of them are hiking the PCT. The 4 kids range in age from 11 to 16 and they are such good sports! They have been hiking 20 miles a day and each carries their own food and then split the rest of the gear. They are all pretty ultralight. I found out about them before the hike from following a Facebook post to their blog. I can't imagine hiking as a family of 6 but they are rocking it. So inspiring!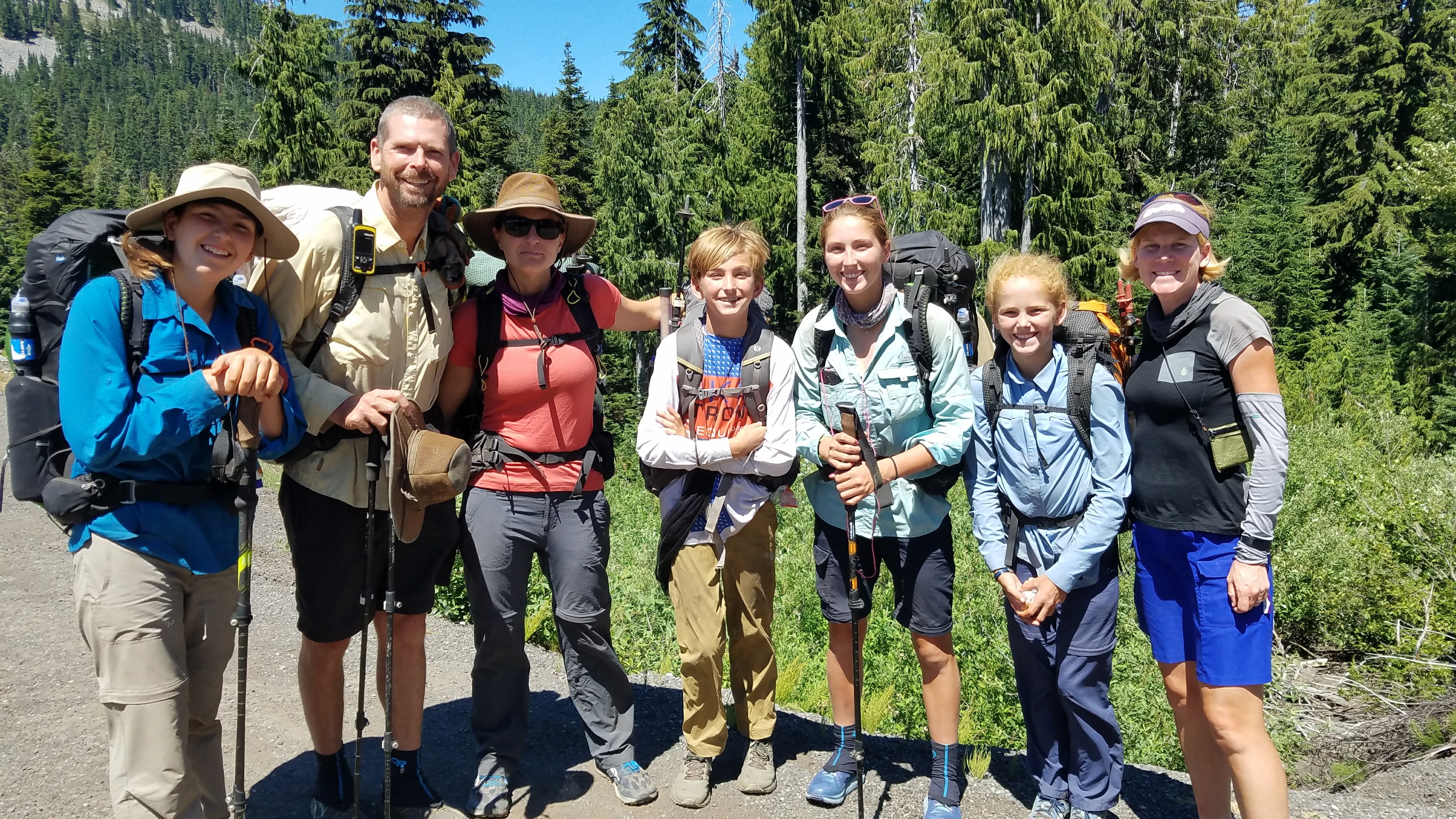 The Strawbridges. Their blog is https://www.trek2650.com/about/
Oh, and if you're wondering where the materials for our shoe inserts came from, we owe thanks to the family. A few of them got new shoes, which came with extra inserts. Quote of the day from Taylor: "Please let their 14 year old daughter have the same shoe size as me." He has freakishly small feet for a guy over 6.5′. He actually had to trim the insert.
There were many more shenanigans taking place at the store, including facial masks provided by Skybird. We looked a little crazy, in public, but my skin feels pretty good now.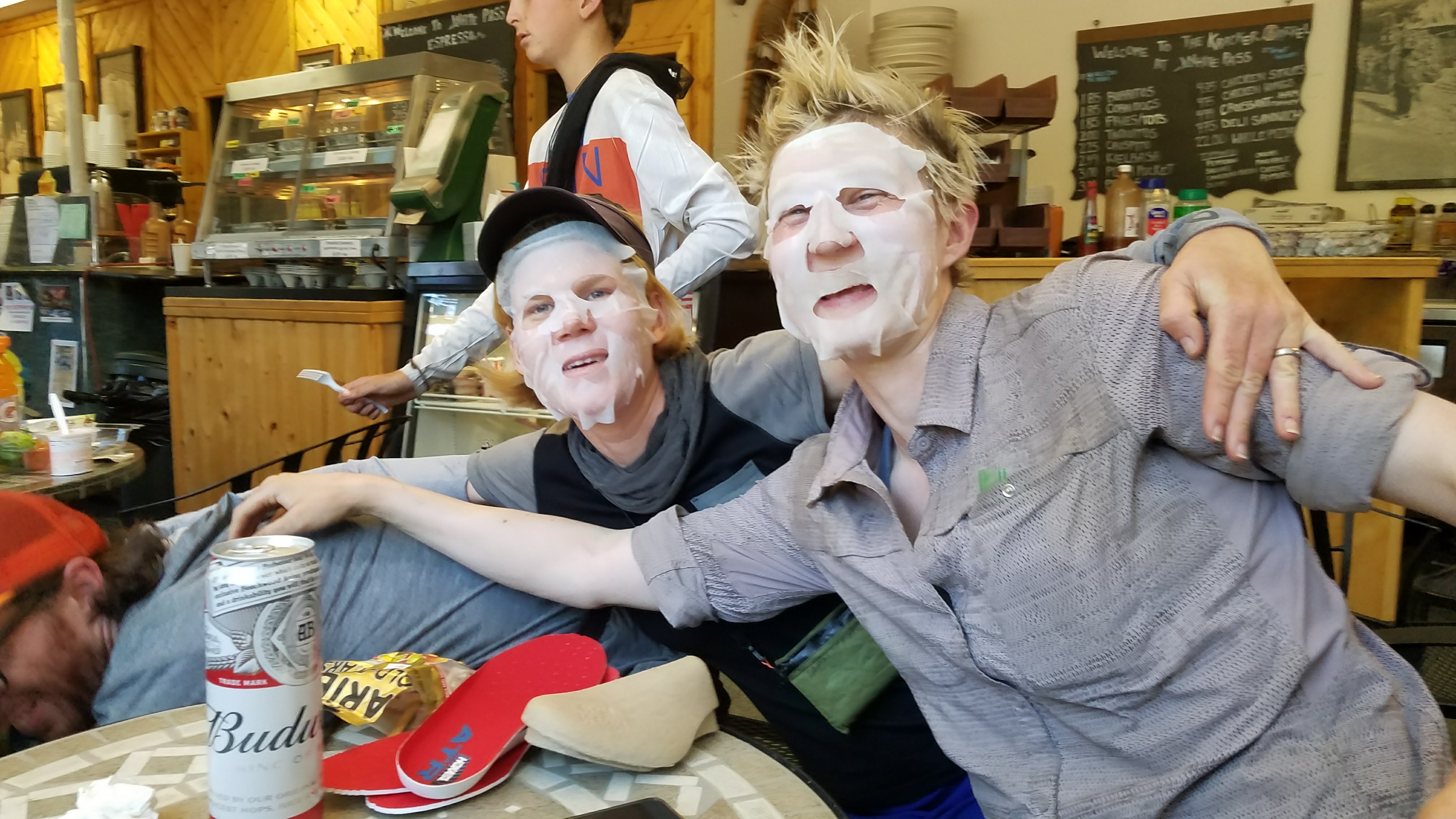 We finally headed out at 4 pm. I even got a text from my dad inquiring why I hadn't moved all day. That darned Spot Messenger! We only made it 2 miles down the trail but some of the others had already hiked as much as 19 miles that morning. This was my shortest day yet, but I'm sure the break was good for me and I enjoyed a relaxed evening without my feet killing me.