December 18th
Dragon's Spell (km434) – Miller's Ark Retreat (km472.5)
Mileage: 24mi/38.5km
As planned, I woke up early to enjoy the sunrise and my coffee on the viewing platform. I also finally finished the last 2 pieces of my pizza.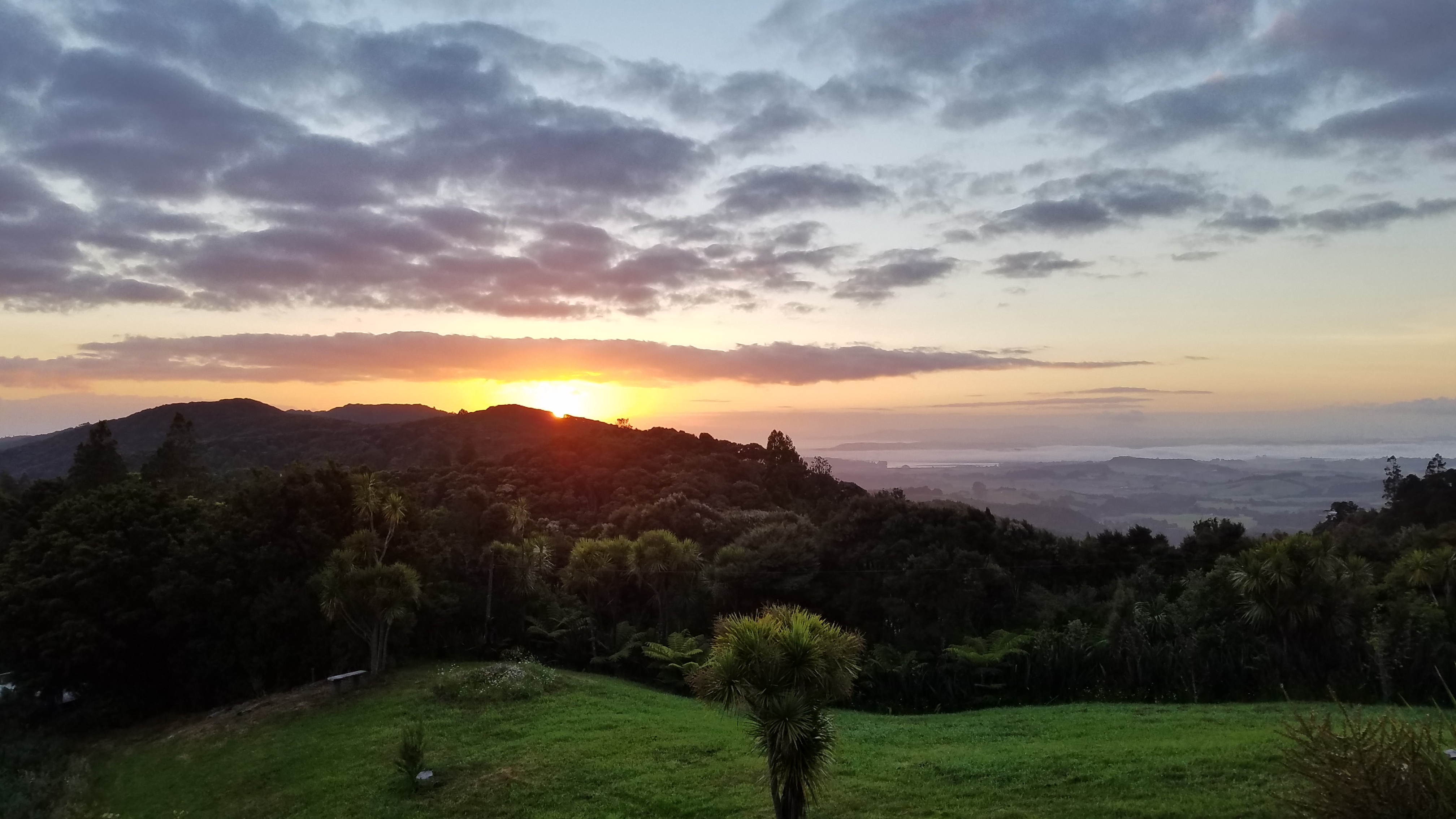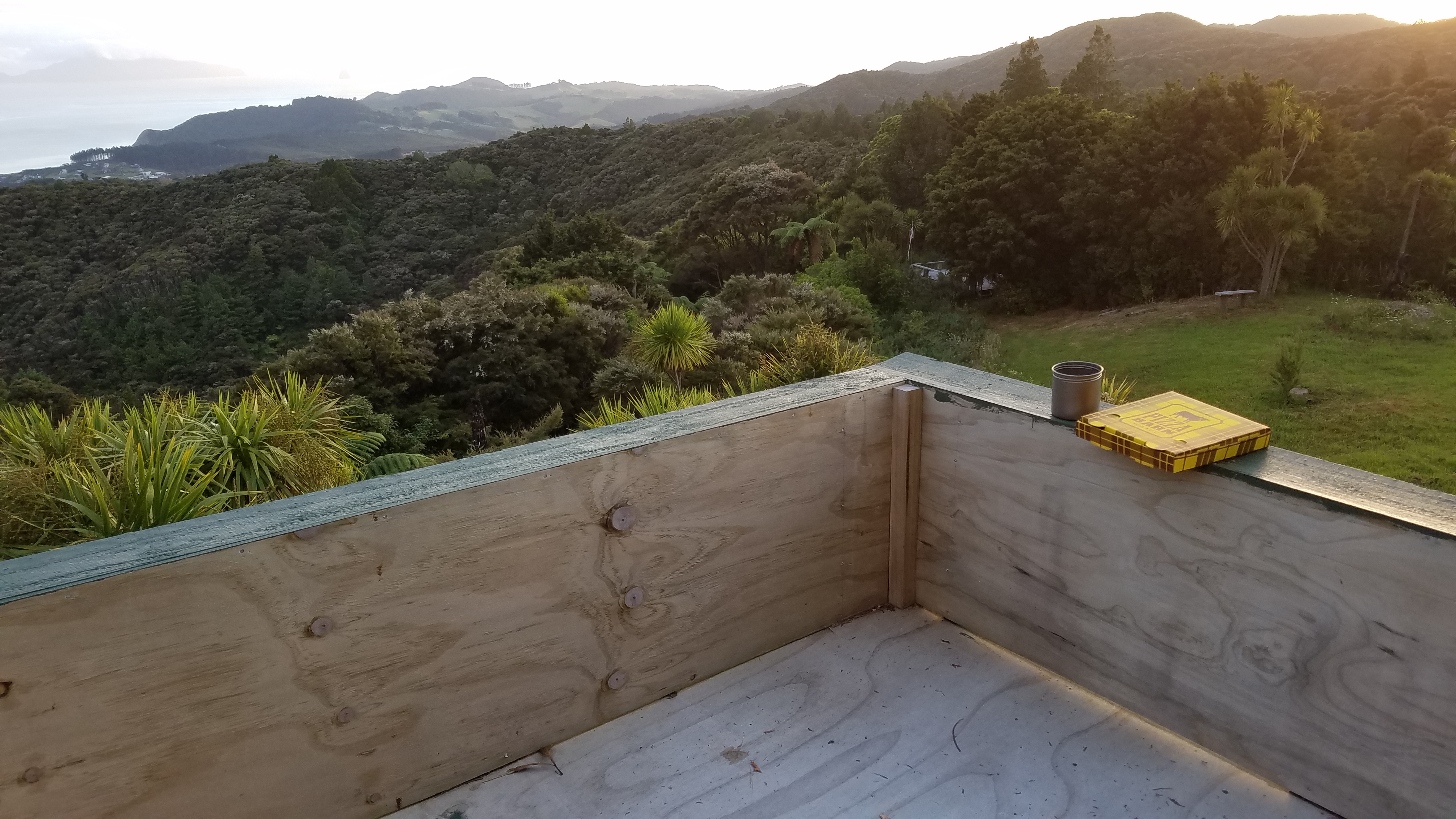 I had a wonderful sense of peace this morning, of being in the perfect place at the perfect time, living my dream. Then I went back to lounge in the bed and work on my blog. It was hard to get moving but finally I got packed up by 8 am. I had to settle up with Johnny but didn't want to wake him too early. When I finally knocked on the door, he looked worried when I flashed him the $20 bill. He didn't have change. I tried to get him to just take the 20 but he wouldn't. Then I suggested getting the address to mail what I owned and he said not to bother. My last resort is that if Mike stays there, he can spot me. But Johnny really did not seem too bothered by it. It's just that it was so nice staying there, I wanted to pay something. So we'll see what works out.
As I left this nice place, I once again tried to reconcile the interplay of nomadic wondering and staying put in beautiful places. The nomad always seems to win out. It's innate in the nature of a thru-hiker.
The trail immediately began with a forest track, which was quite good but again full of ups and downs.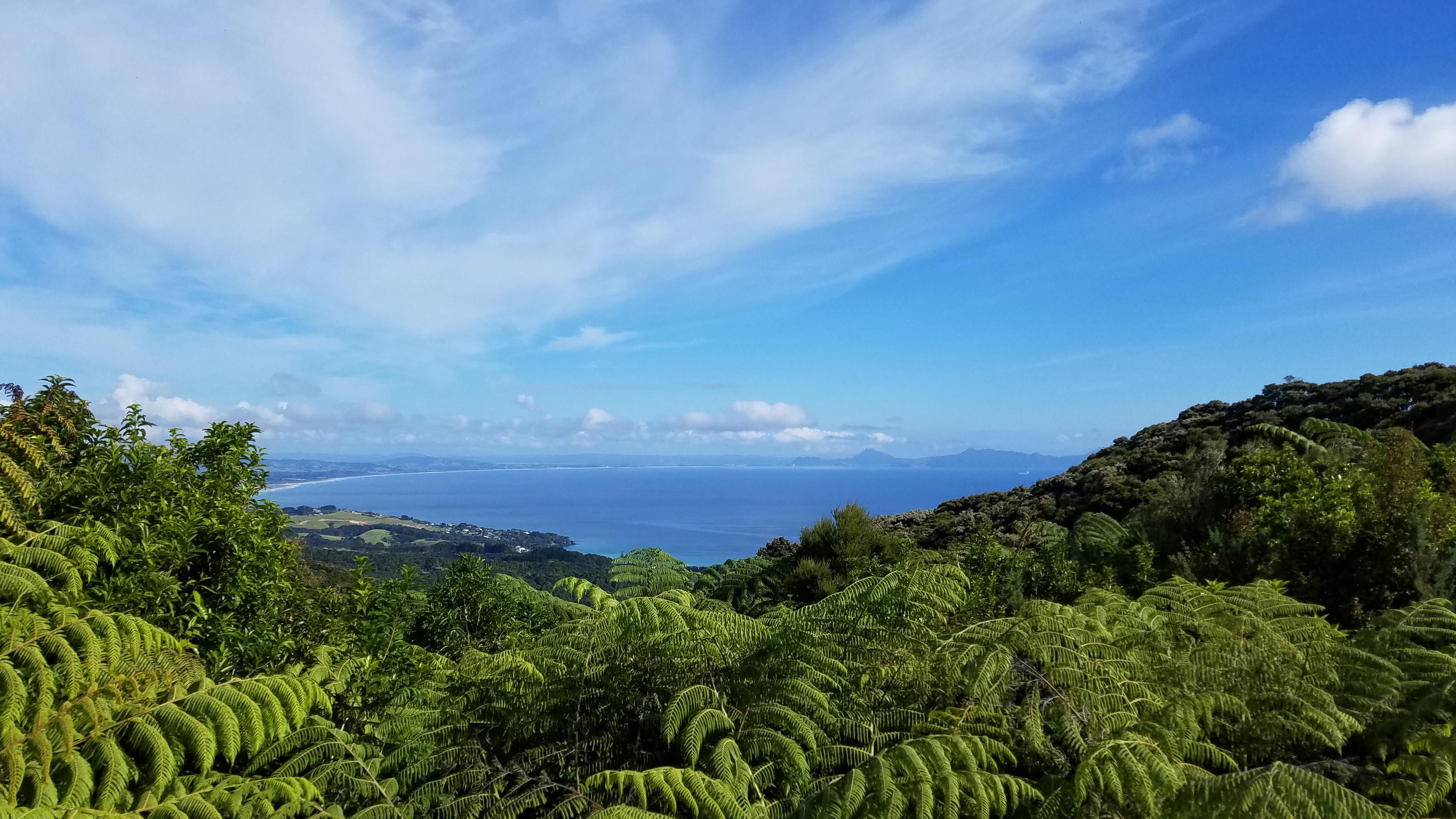 The smells of the forest were really intense, in a good way. A predominant bush/tree here is called manuka and kanuka…both are also known as Tea Tree, as in tea tree oil. They are said to have medicinal properties and during the summer flowering, millions of bees set about making manuka honey. The forests are alive with bees buzzing and the trail routinely passes hives set out by bee keepers. (Don't hike this trail if you're afraid or allergic to bees!) Apparently manuka honey is quite expensive, though it used to be considered low quality.
In spending so much time outside, thru-hikers routinely note how their senses become heightened, especially for smell. A lot of the times you smell yourself and can even differentiate day hikers from far away by how good they smell. I wonder that the forest seems so fragrant to me because my smell is becoming intensified or if it's this strong to everyone. Certainly the bees agreed that it smelled good.
The route went through stunningly beautiful farmland, with more great views.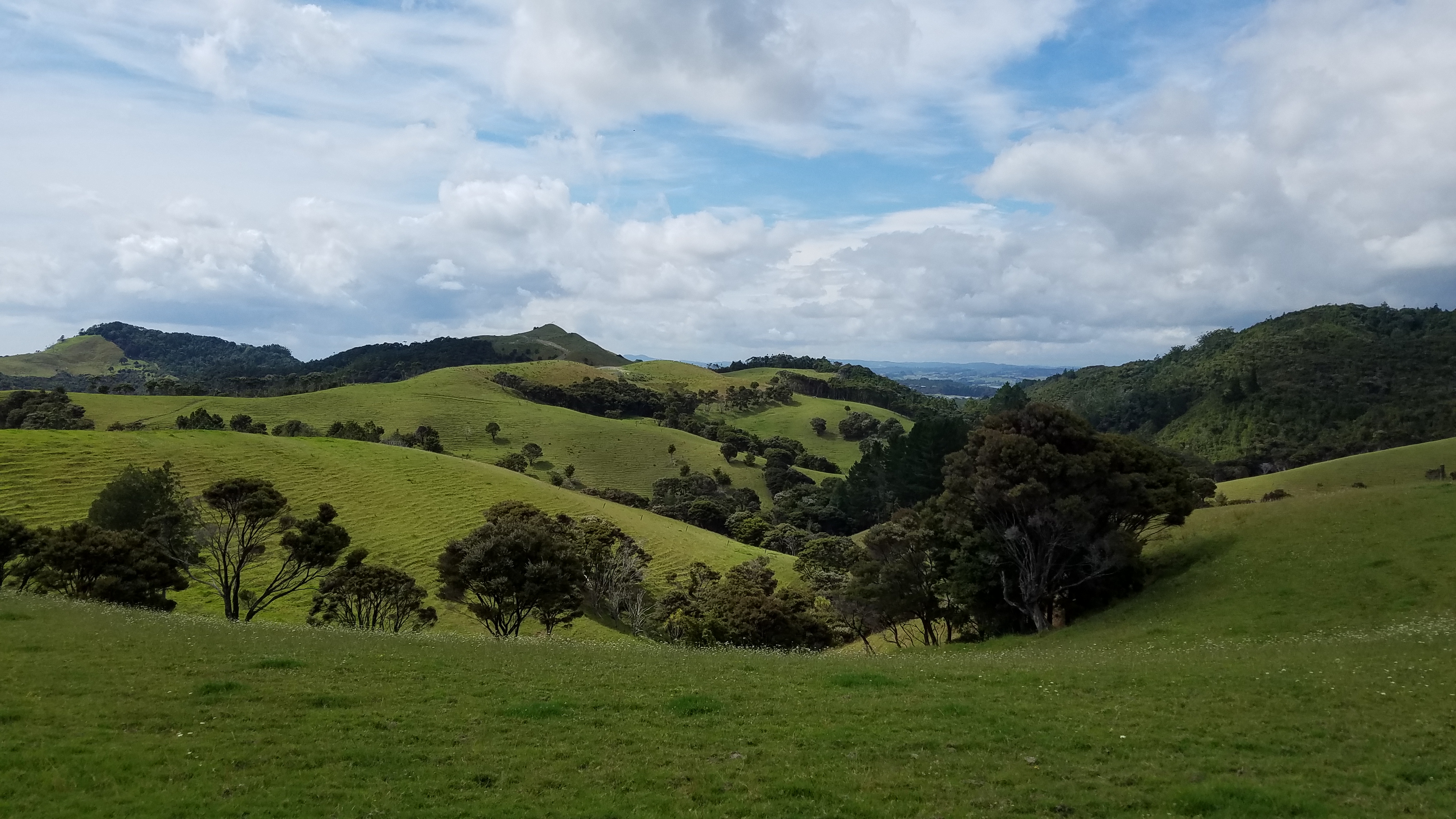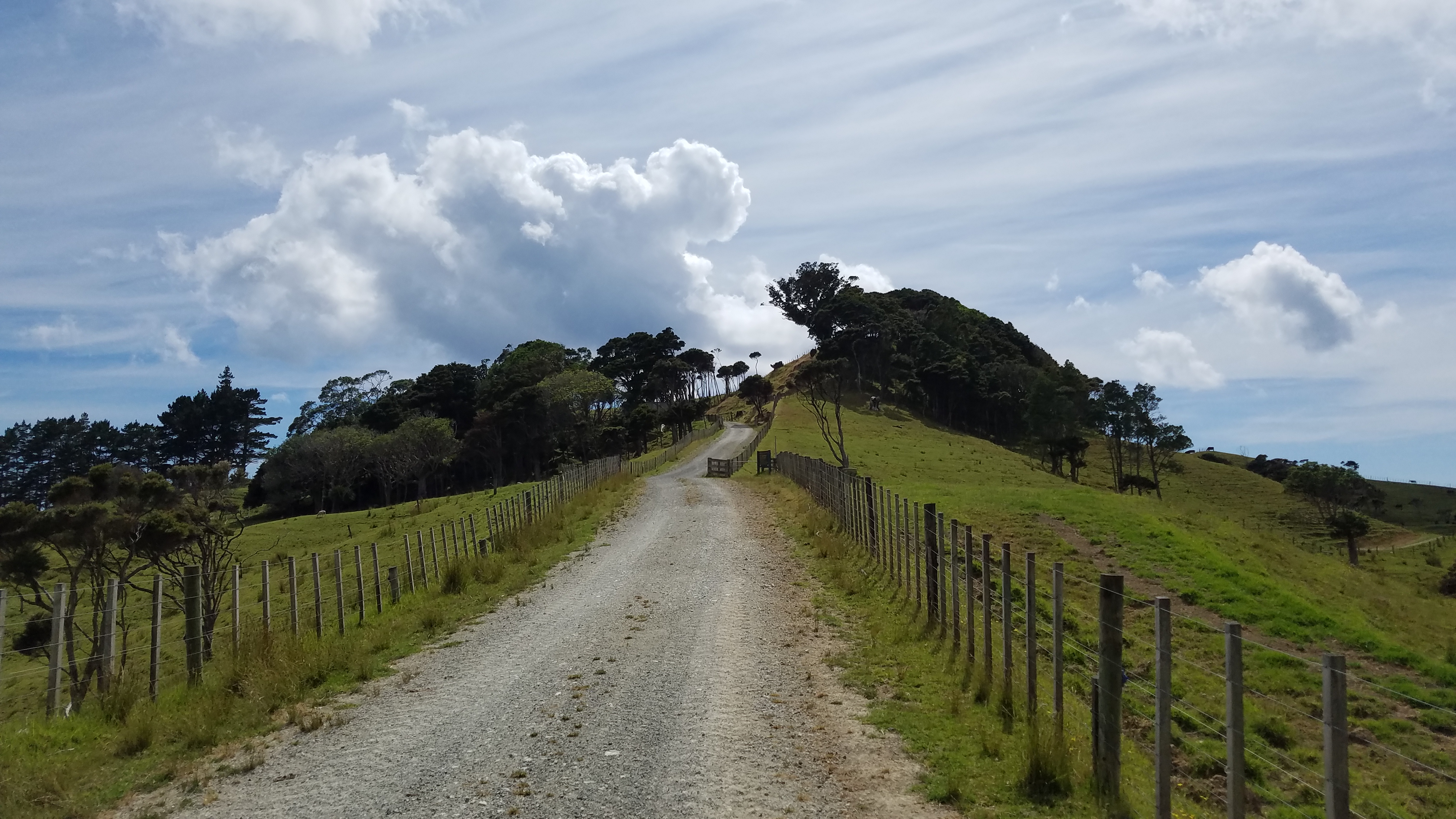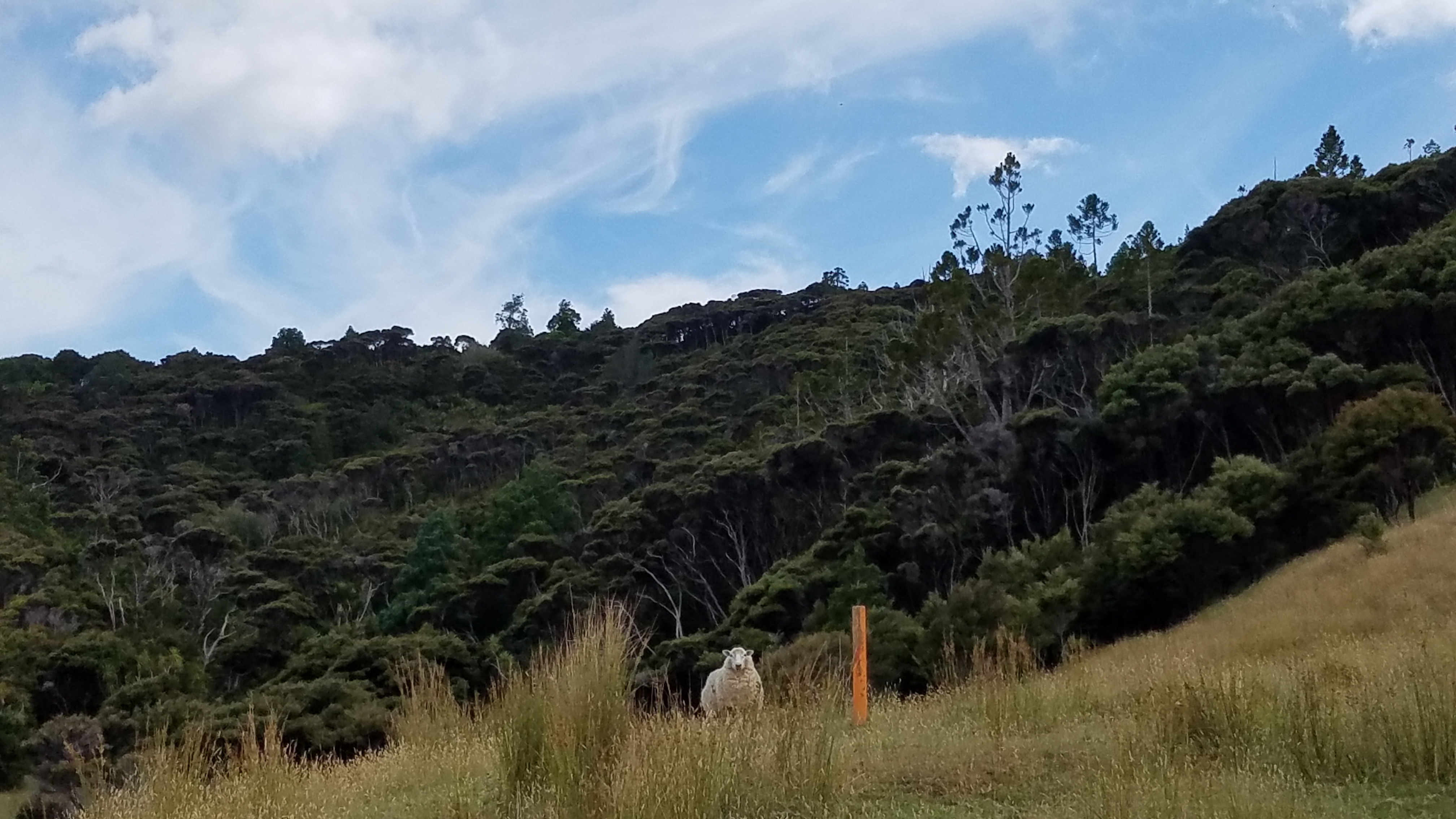 Then it was onto the famed Mangawhai Cliffs trail, a 2km glorious section that rivals the Kaulalau trail in Kauai. The views and perfect tread brought tears of joy.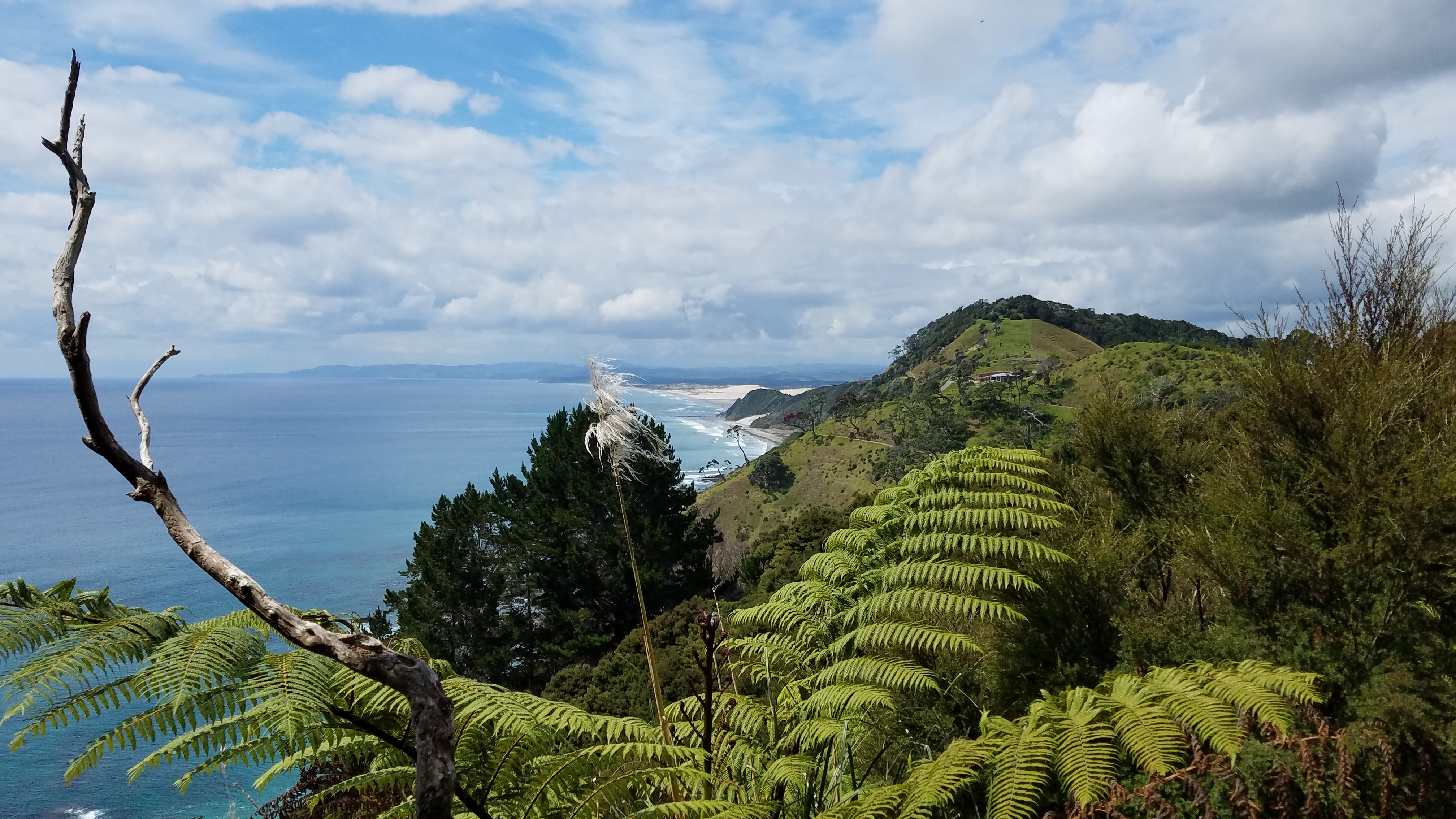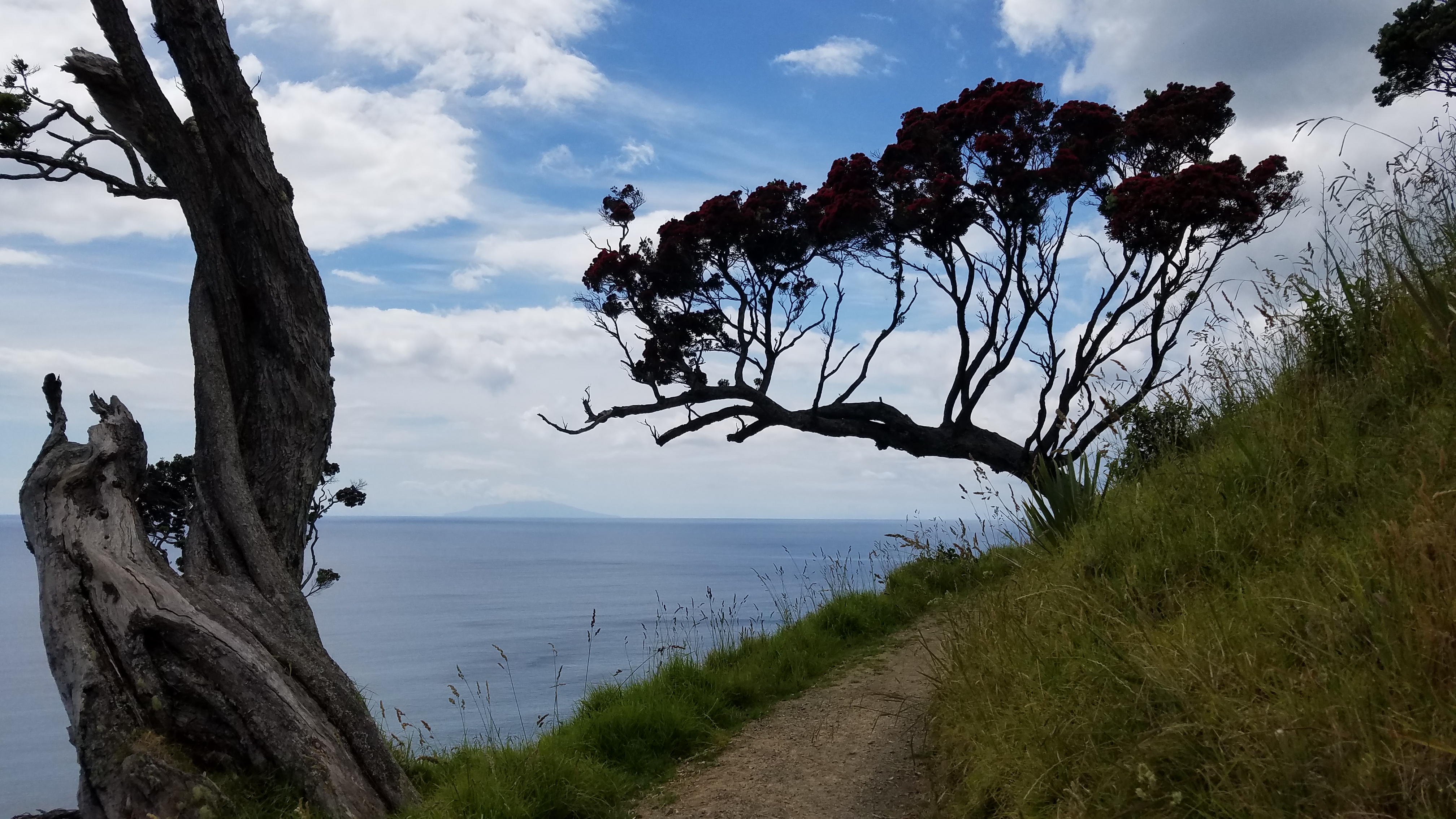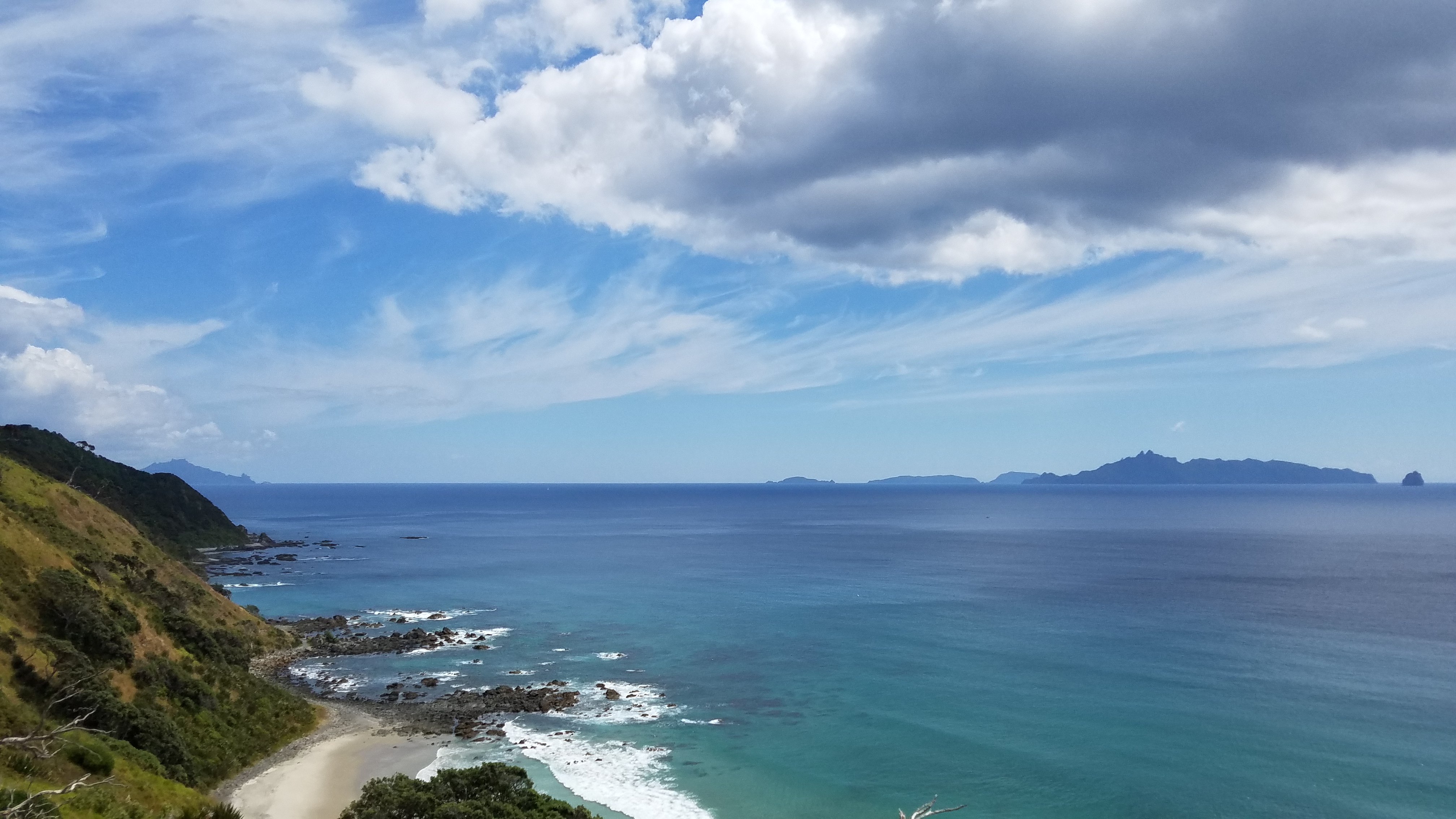 Mangawhai means "stream of the stingray", conjuring vivid images. I savored every moment of this trail. The beach towns of Mangawhai Heads and Mangawhai followed next, allowing opportunities for resupply, lunch, and wifi. Sushi hit the spot!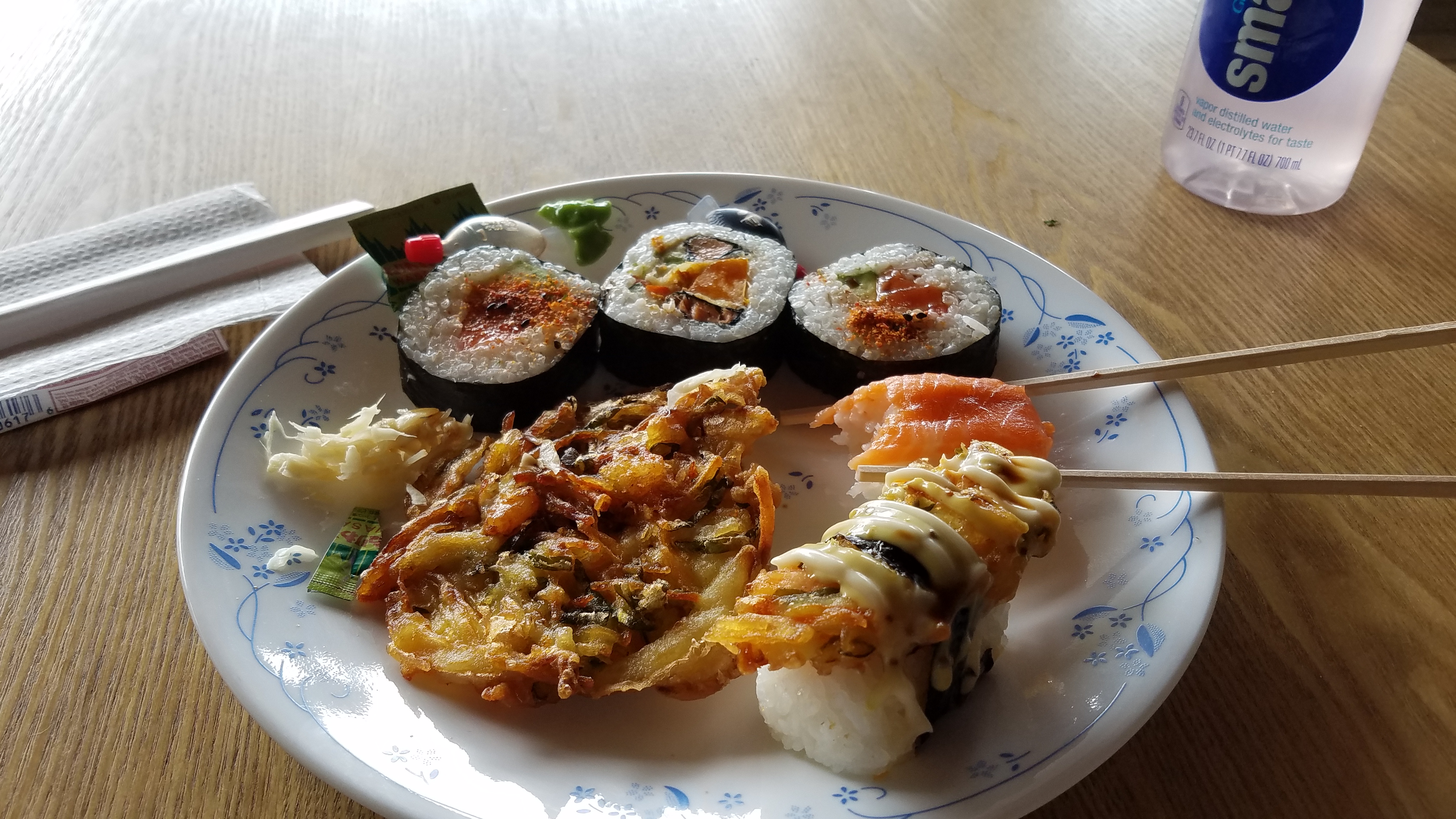 I had hoped to escape the town vortexes by early afternoon, but it was already 3 pm by the time I started a 7km road walk back towards the beach. I was pushing hard today because I hoped to cross a few streams/rivers at the end of the beach section close to the low tide. This had already passed at 2:30pm but I hoped I could still make it before mid-tide. I had read blogs describing these water hazards as being chest high, so I was a bit worried. It was 8km down the beach to the first stream, including a jaunt over a headland, Te Ari Point. There were lots of surfers out, distracting me from how much my feet hurt.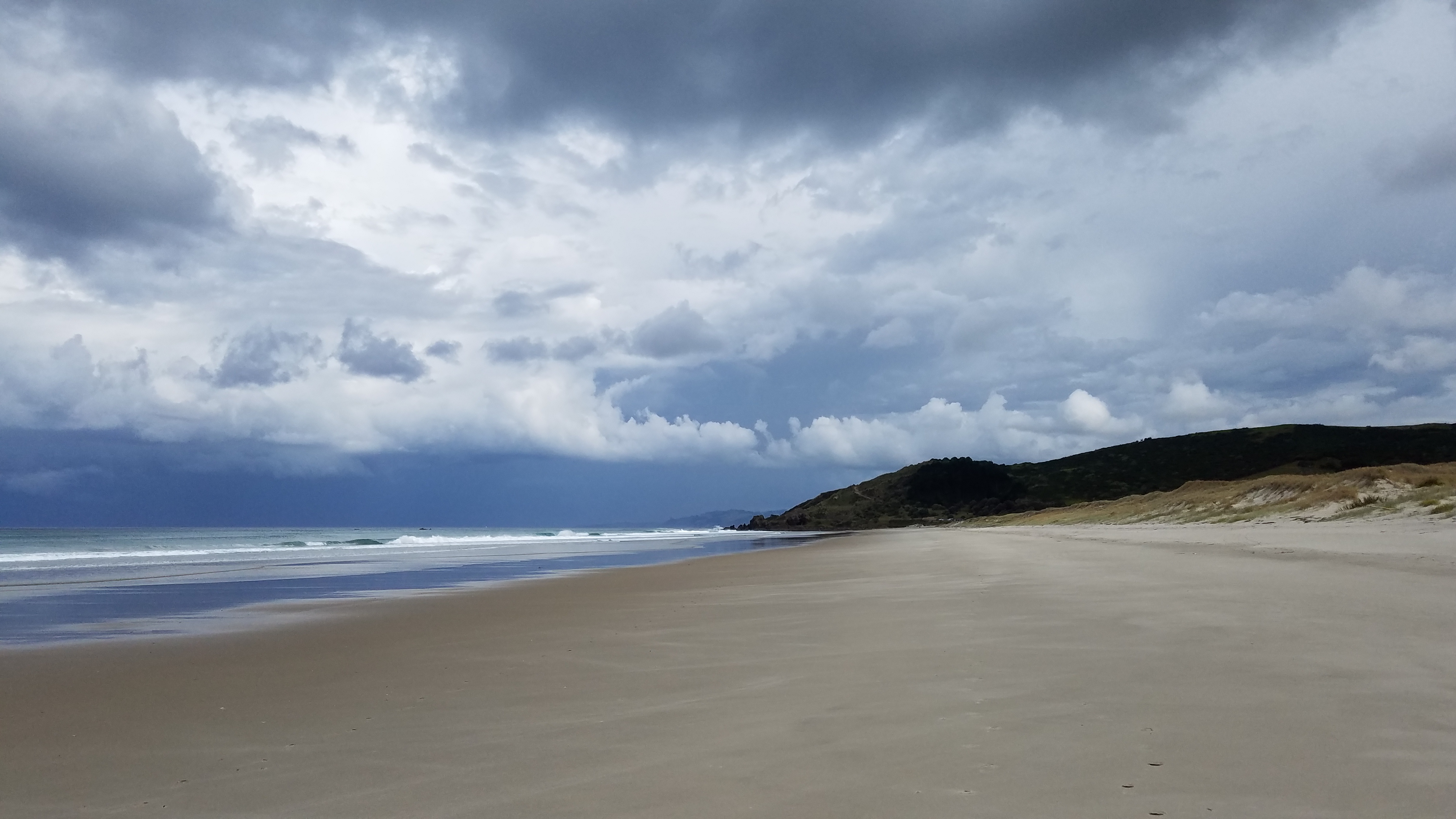 I also enjoyed bird watching. There were oyster catcher chicks, oh so cute.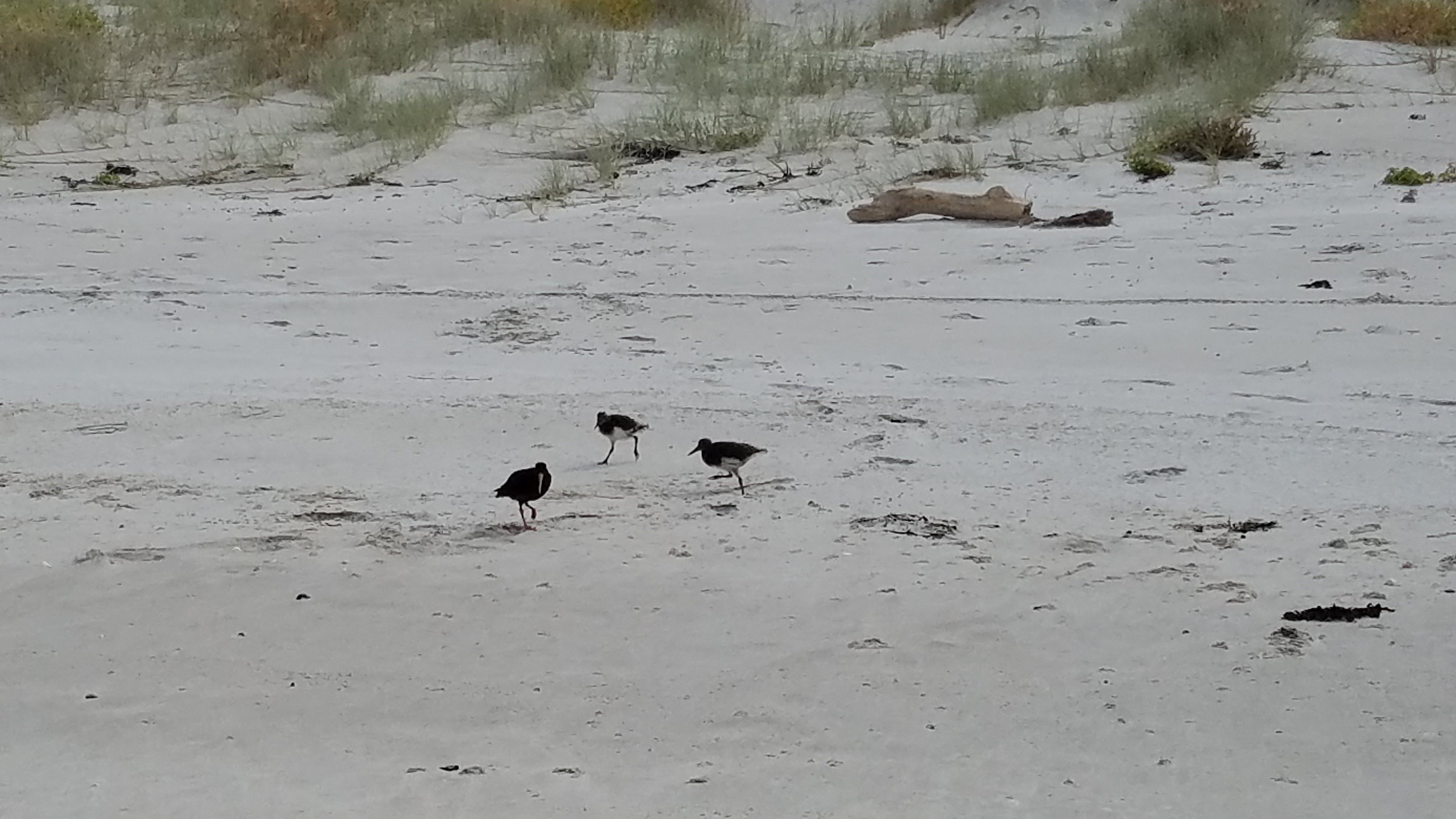 I also passed a location that is the only nesting location in all of NZ for the endangered NZ fairy tern, said to be the smallest terns species. Sadly, there are fewer than 100 birds and only 10 mating pairs! That is not good. This is the most endangered bird in all of NZ, according to the sign. I did not see any but I saw other kinds of terns.
Once at the stream crossing, all my worries melted. It was nothing, not even enough to get my feet wet. What a contrast to last year. There just hasn't been any rain in weeks and that makes a big difference in water flow.
Just after the stream, I caught up to TA hikers Vivian from Denmark and Edward from France. I had been following their footprints all the way down the beach. They have been traveling together for several weeks. We were all ready to call it a day, especially me, since I was nearing 40 km. The trail notes mentioned a place called Miller's Ark, so we followed a 1/2km track through the dunes to a magical oasis. We were so delighted with what we found.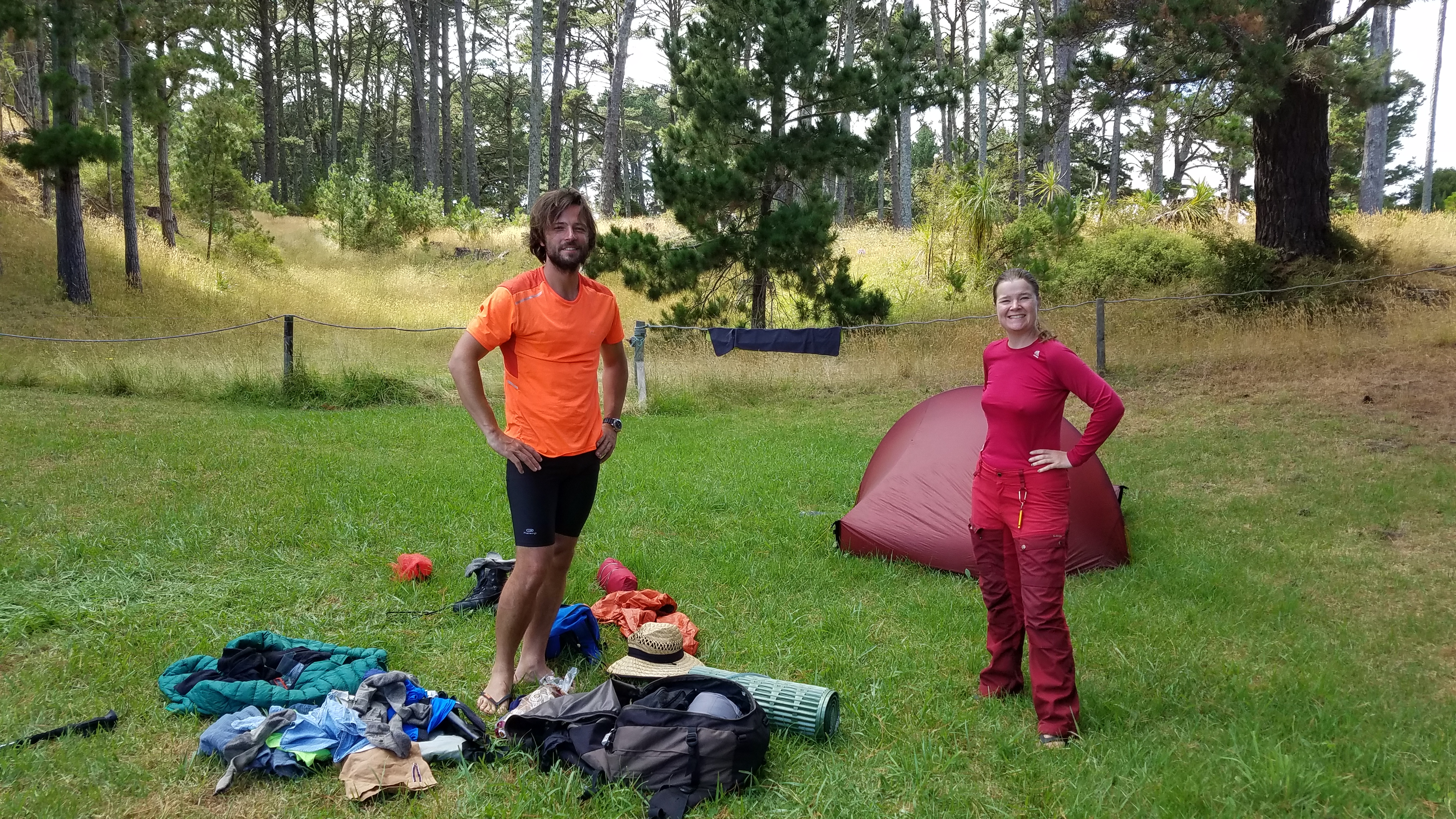 Edward and Vivian…who's entire ensemble matches her tent. So stylish!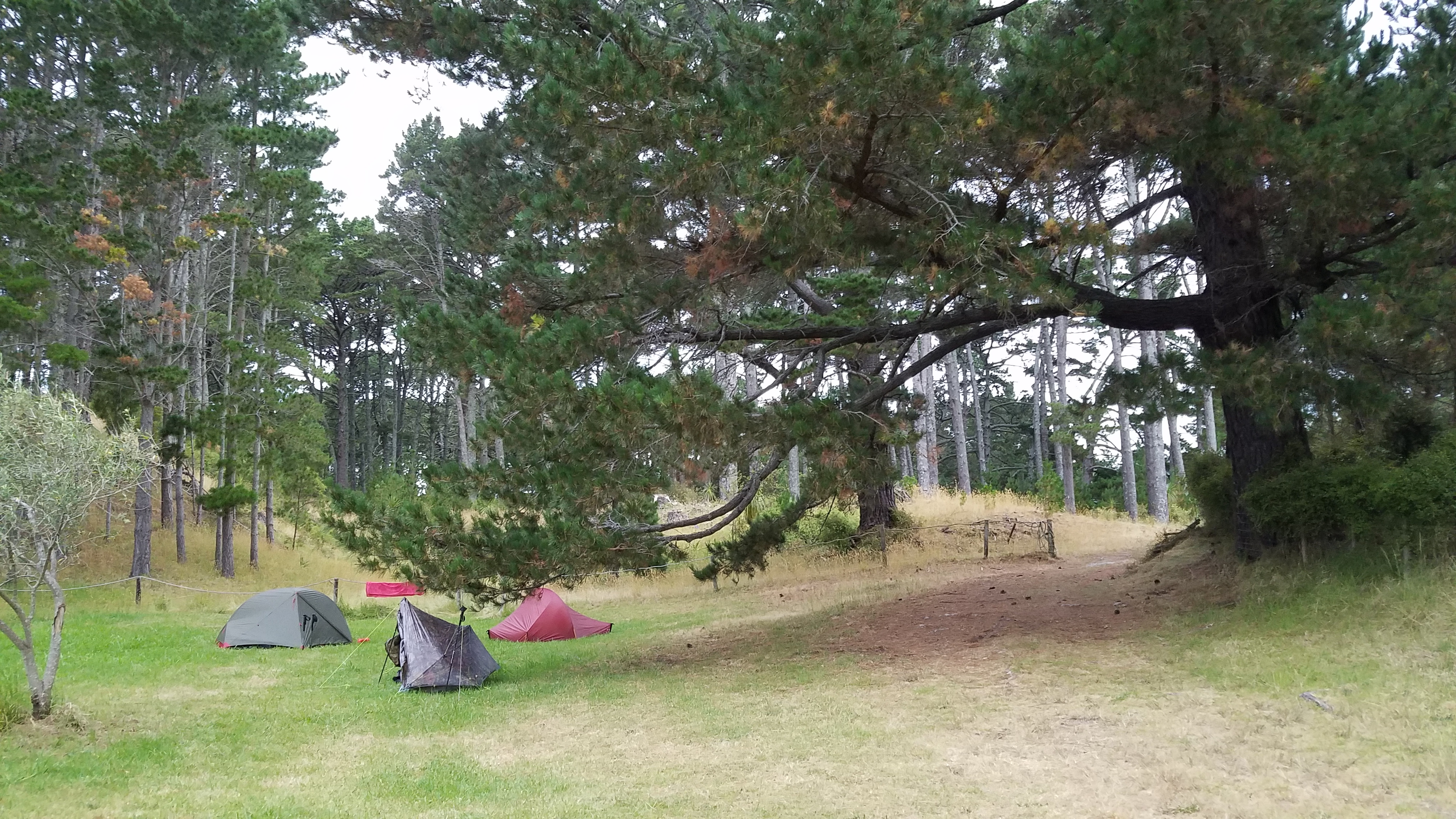 Perfect tent sites.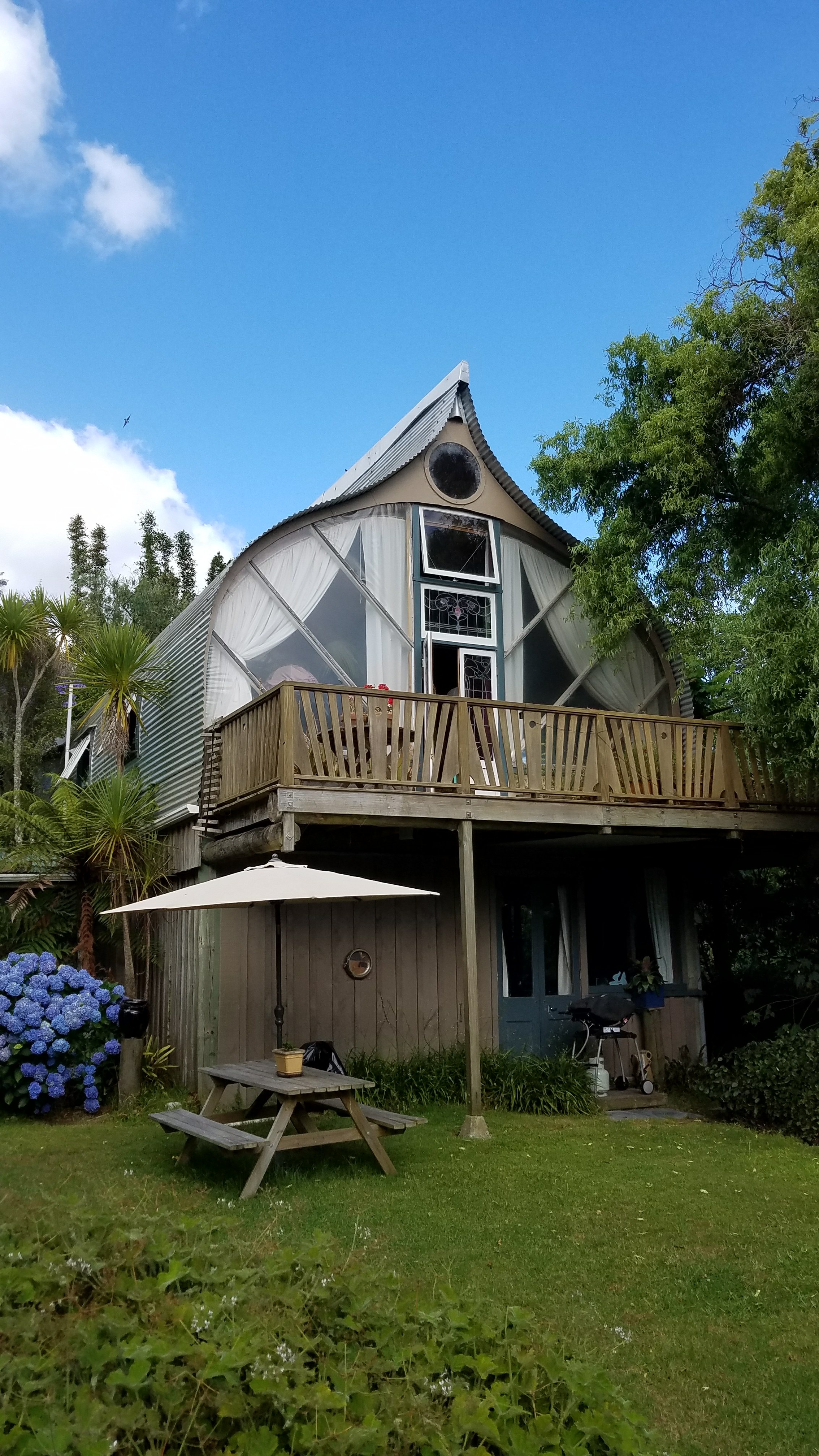 The Ark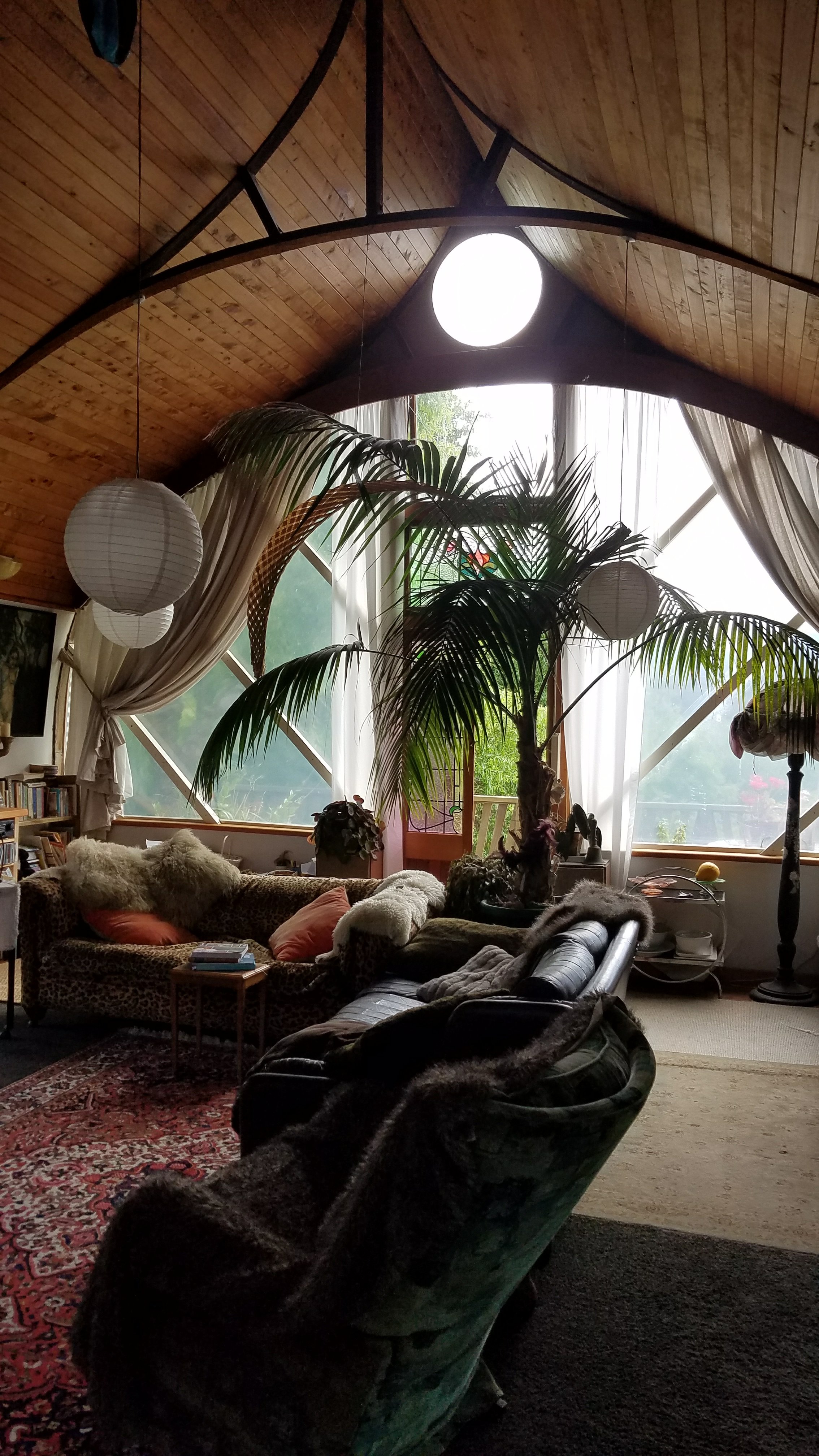 Inside the Ark's oasis. Jo is a decorator/designed and it shows.
Look up 'wonderful people' in the dictionary and you will find this picture.
Ours hosts Paul and Josephine immediately invited us into their amazing home (The Ark) and showed us to the perfect tents sites among the olive trees and lemongrass. I will write more of this incredible encounter tomorrow, as this is already such a long post. Whew, what a day!