October 17th, 2019
Near Pine Grove Campground mm 241.4 to mm 275.6
Distance in miles: 34.2
0600-1750
There was some highway noise overnight but the duff was so soft and luxurious, it was worth it. I almost could have gone without my sleeping pad. I also heard elk calling overnight. As soon as I set out in the morning, I saw a huge herd of deer. After this, I kept a sharp lookout and finally spotted some elk. A prized bull was traveling with about 5 cows. They quickly disappeared into the trees. As usual, these sightings were achieved before 7 am. Anything after is generally too late in the day.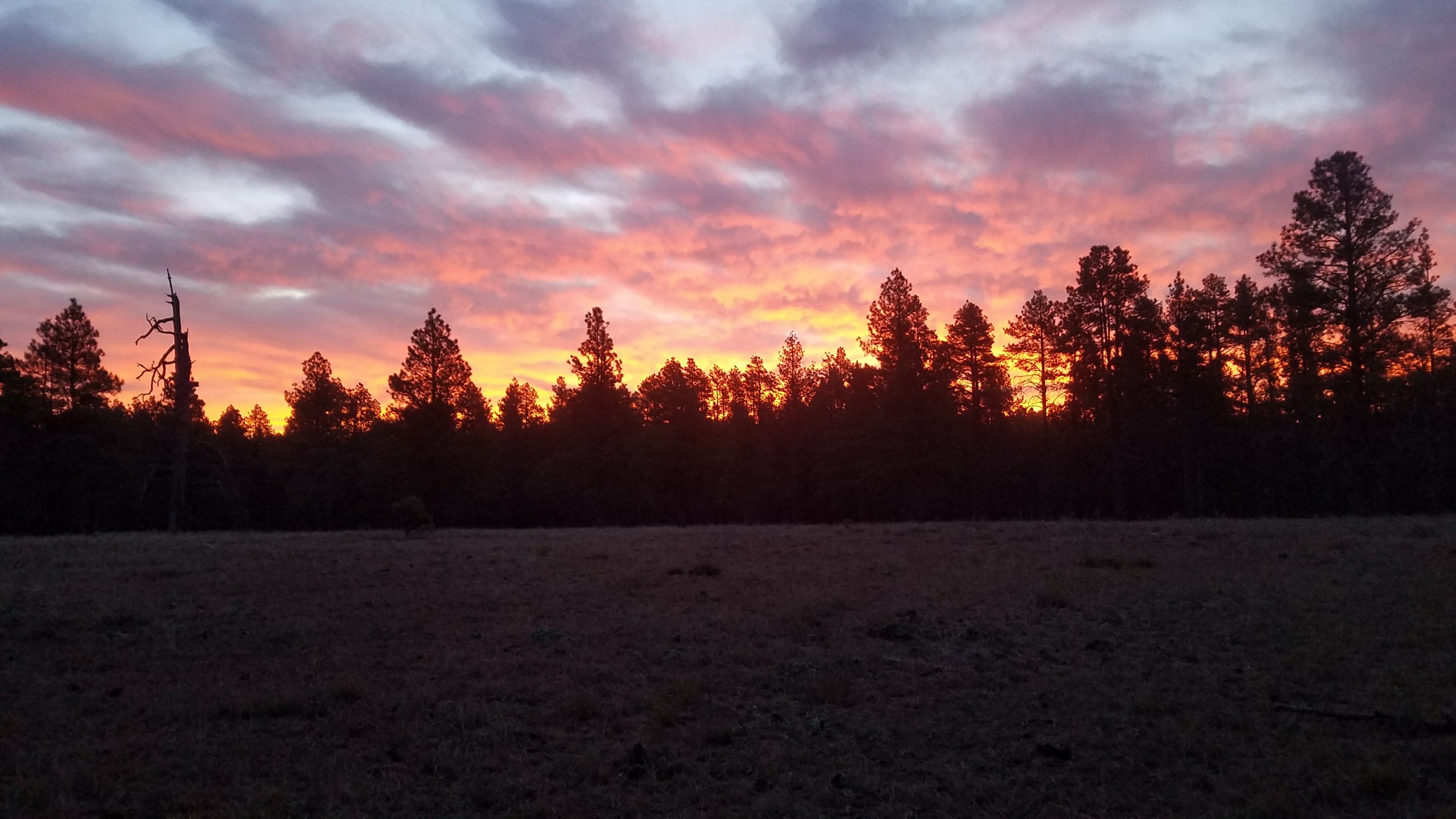 The forest was beautiful on this morning. The sunrise created a fiery backdrop for awhile. Then the fall colors of the interspersed oak kept it lively all day long. The trail followed an old logging railroad, so it was straight and mellow. It was one of the nicest mornings ever.
I reached an actual flowing spring and collected some lovely water. I took a break to drink a few liters and eat some early snacks. Shortly after resuming my walk, I passed a section hiker, then another SOBO thru. I signed a trail registry and was surprised to see that there were about 10 thru-hikers ahead of me within just a few days…an AZT SOBO bubble! This wasn't the greatest scenario for me, since I worried that all the upcoming water caches might be cached-out. Well, I'd just have to catch and pass all of them.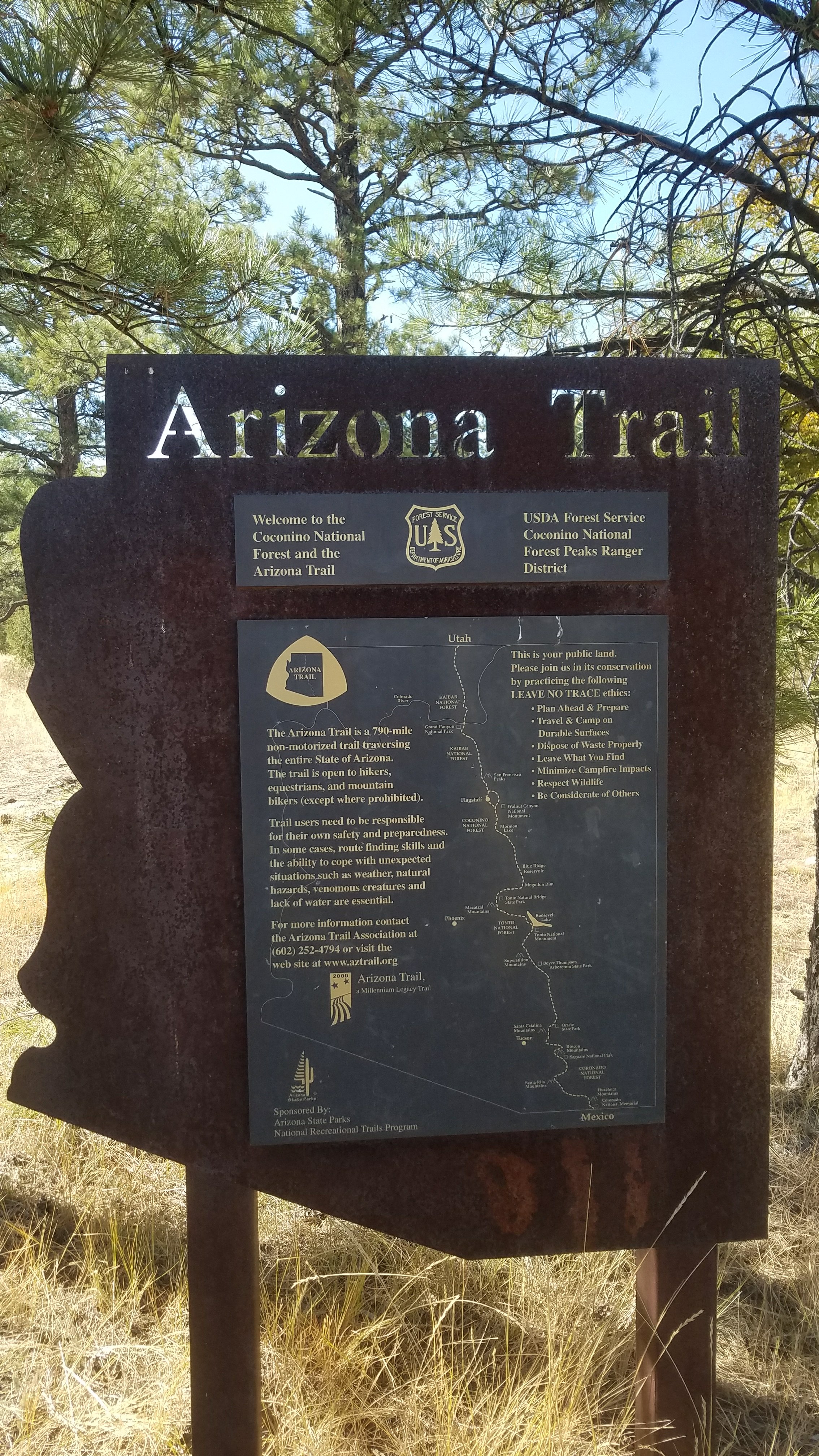 I met some dayhikers at a road intersection and they gave me a chocolate zucchini muffin…yum! I also found a cache of water at the road. I filled up both my bottles, since the next source was a tank and so far all of these had been gross brown cow poop water.
The rest of the day was through more nice forest, on a mix of jeep trails and singletrack. I managed to get off course a few times, bringing back good memories of the CDT. The AZT has been marked very well but there were the occasional unmarked junctions…or maybe I was just zoning out in the late afternoon. Probably the latter.
I was excited to get to my destination for the day: Wild Horse Tank. But when I arrived, I found another disgusting cow pond, similar to all the others I'd been passing on. Thank goodness my 2 water bottles were still full from the last cache.
I grabbed a little bit of greenish-brown cow poop water, just to wash my legs and feet. I wasn't even sure about using it for this. I walked another mile or so, looking at the map ahead to the next day. My normal mileage would get me to a river at the end of the day! What would that even be like? I settled down under some more ponderosa and greeted the long night.