October 16th, 2019
Cedar Ave off Flagstaff Urban Route mm 6.5 to near Pine Grove Campground mm 241.4
Distance in miles: 26
0930-1820
We try to get an early start on the trail but this town really is a vortex. I'm at least up early, working on my blog. Then Sharon makes us delicious omelettes and we linger over coffee. Finally, Sharon needs to be off to teach a class at the university and we make our break. We get as far as half a mile down the road before a bakery pulls us in. I have a pumpkin cream cheese danish.
A few miles later, we stop at a small hardware store that, local word has it, sometimes has cookies for patrons. We're out of luck on cookies but get a free bag of popcorn. I at least buy something…a kid's pair of bright orange knit gloves for $2. For those cold mornings when my hands are freezing or if nothing else, to hang on my pack for hunting season.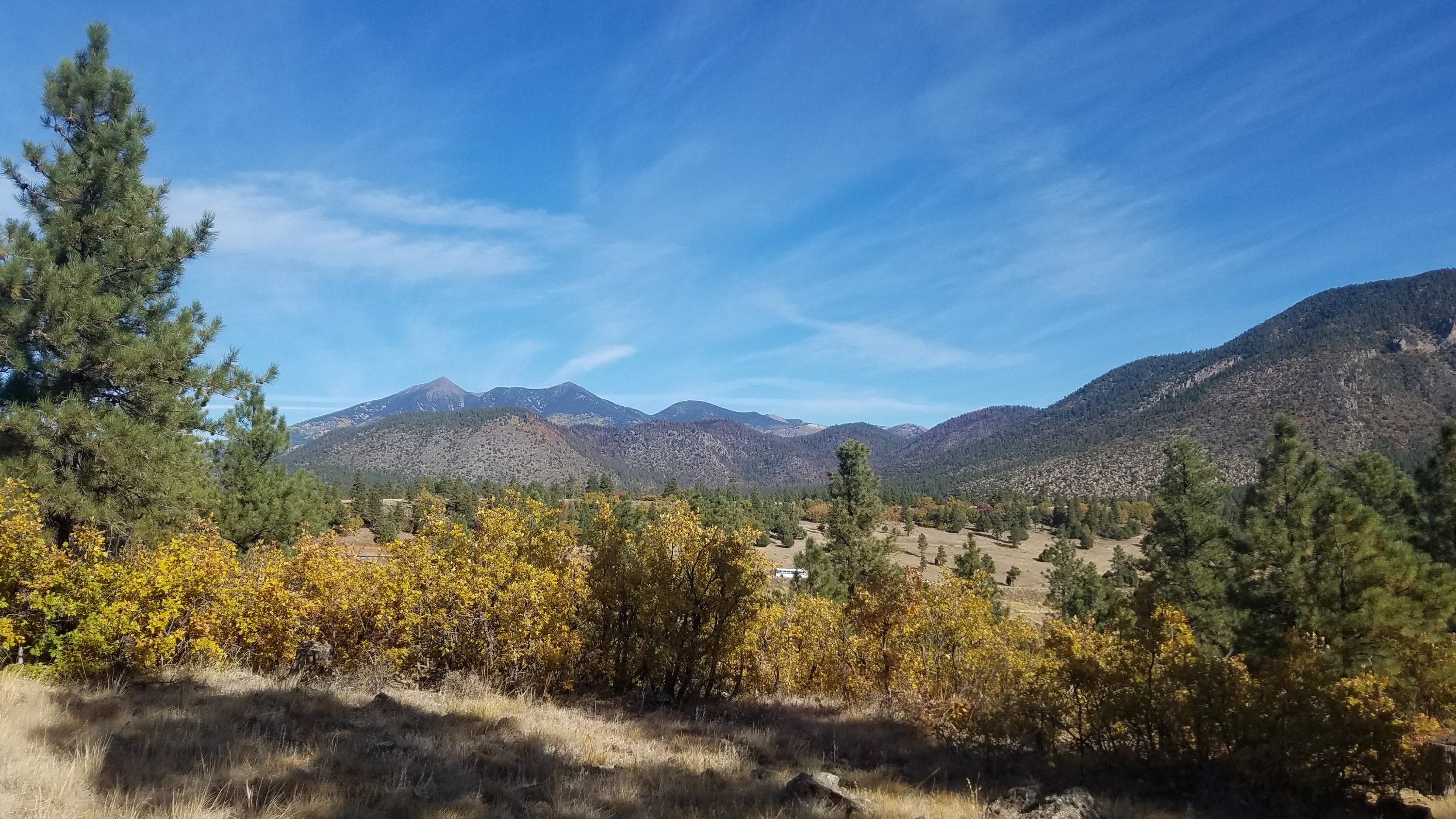 Once back on the trail, we get down to the business of hiking our normal fast pace and with no more distractions. We hike down and then out of a canyon, coming to a water cache by 2 pm. We don't see anyone except for 2 bike packers all day. We look at mileages and daylight remaining and formulate a plan. There's a campground in 12 miles and the last notes say it's still open with water. Perfect.
We hike on top a dry mesa for many miles, looking down on Lake Mary stretching on forever in the valley below. Most of the day, the trail is pleasant singletrack. But late in the afternoon, it turns into a confusing network of crappy jeep trails, rutted and rocky. I find a tarantula at one point, cute and fuzzy…I think they look cute at least.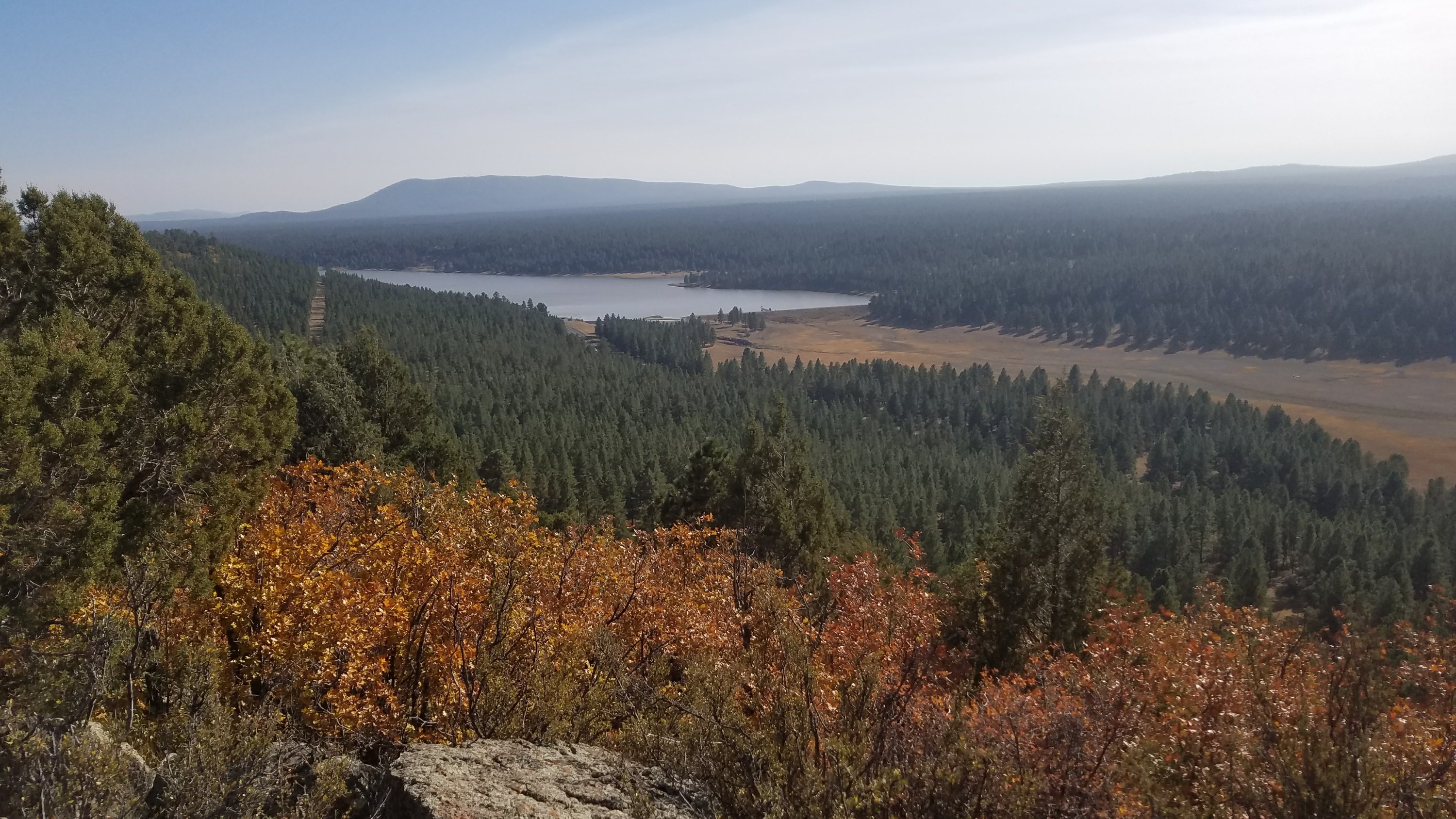 We make it down to the highway and road to the campground just as the sun is setting. We don't notice the "closed" signs or the gate but find out soon enough. All the water in the campground is shut off and there is not a drop to be found in even the dumpsters. Bummer. I have maybe enough to get through the night but Stellar is completely out.
We go back to the highway to try to beg some water off passing cars, but in the fading light, it's no use. We agree on a campsite we saw earlier and Stellar heads north on the road towards the bottom edge of Lake Mary, less than a mile away. He takes my water container to fill and I head off to get set-up. Only one of us need go collect water.
By the time I'm in my tent, Stellar is back and has the water he needs. He graciously filters a liter for me as well, so we are once again, happy campers. The duff under the trees that I pick out is marvelous, making up for the lack of water.