Saturday August 28th, 2021, 0610-1700
October Mountain Shelter to South Mt Wilcox Shelter, SOBO AT mm 657.6
25 miles
5148 gain, 5230 loss
It was stifling hot when I went to bed but I woke mid morning to find I finally needed my quilt. At 3 am, a wind started to blow, adding a chill to the air. I'd forgotten, this is what it felt like to be cool and almost even cold! Heavenly.
Unfortunately the cool overcast day turned into rain by mid morning. The forecast said mostly sunny with a 30 percent chance of afternoon thunderstorms. It was quite a bit off, it seems. The rain was heavy at times but let up for the afternoon.
It was a good day for walking a lot of miles….not too many distractions. There were a fair amount of hills and even some steep terrain but all mostly short stints. Some stretches led us through open forests with pine needles lining the trail…the best kind of tread. There were also open fields and a few marshes, with lengths of boardwalk. We passed by a few farms and one even had a stand selling soda and snacks.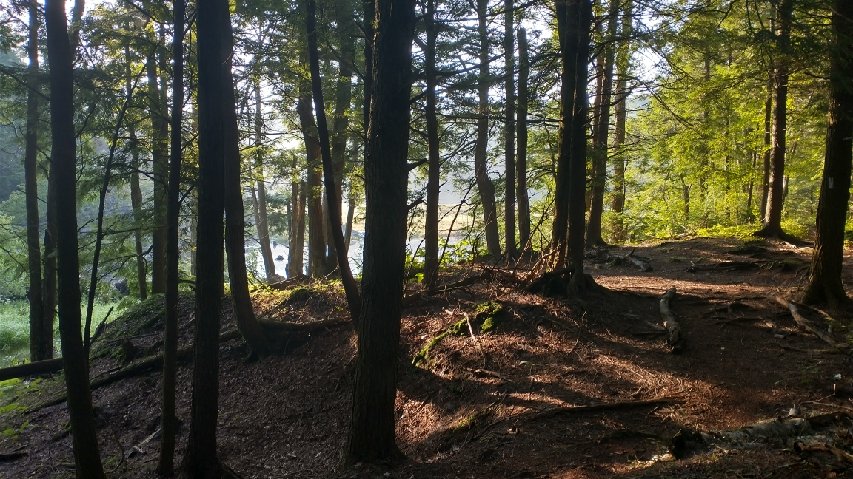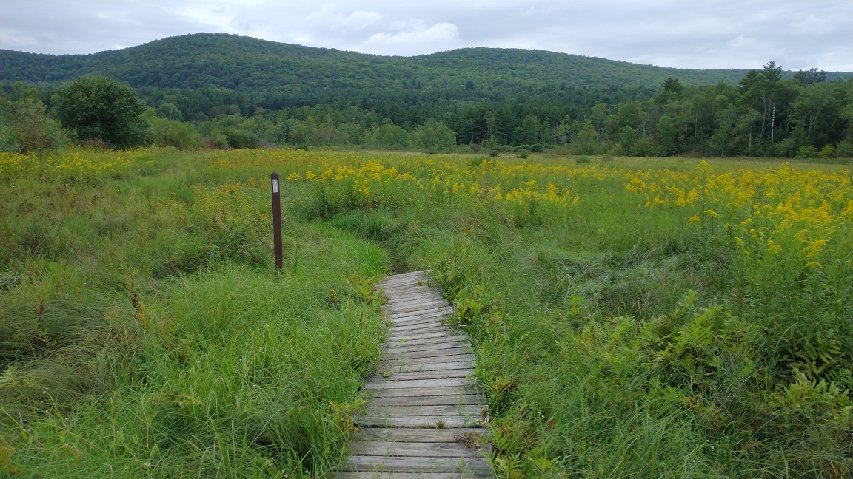 The rain had brought out all the little eastern newts. I read later about their amazing life cycle. The tiny orange ones that I find on the trail are in what's called the eft stage. They start as larvae…kind of like tadpoles, then as teenagers develop lungs and start wondering about through the forests, looking for a nice pond to settle down in as adults. Their bright orange color warns that they are toxic. I love salamanders…so cute and also fascinating.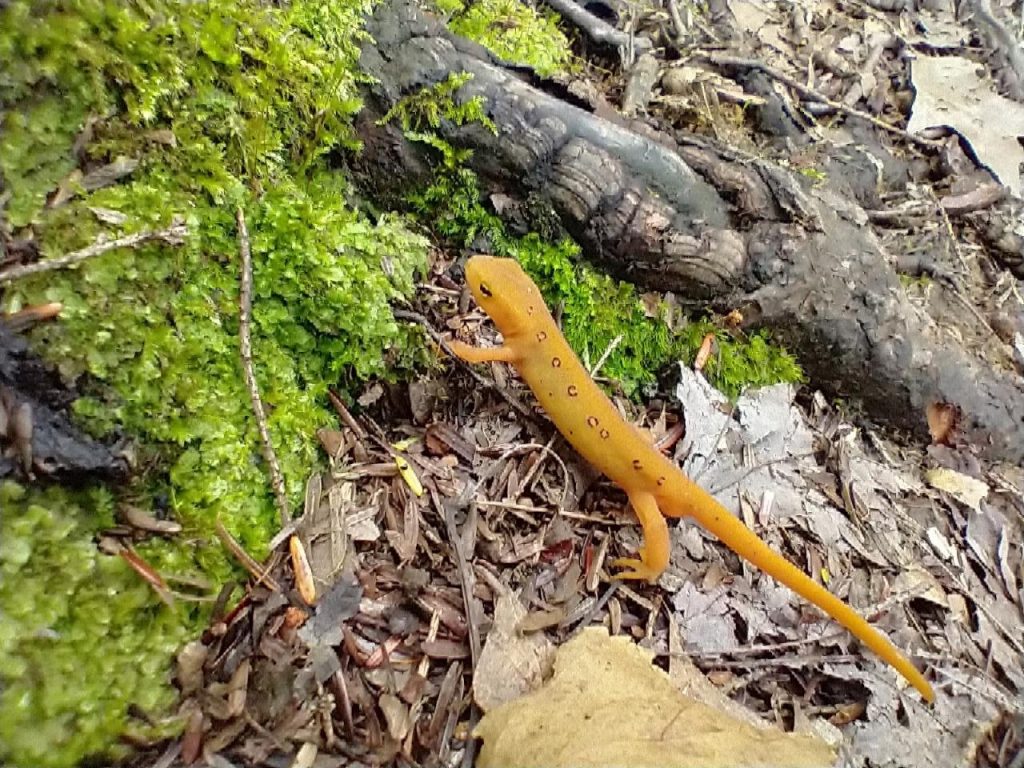 We met several day and section hikers, a relatively small amount considering that it was a weekend. The rain was probably to blame. We only counted about 5 NOBO all day while we hiked, but ran into another 8 or so at the shelter. We made it there just in time for it to start raining again. We'd walked fast and taken only a few breaks, so we'd gotten in pretty early. For once, it looked like I could claim a spot away from the rain, as the 3 NOBOs that were hanging out planned to walk another 5 miles. It was a small shelter but we had it all to ourselves once they left.
We hadn't realized when we first arrived that there were actually 2 shelters at this site, the other a much larger and modern bunk and loft style. This was perfect, because when 4 NOBOs arrived at dusk, wet and tired, we were able to entice them to the nicer and bigger shelter. One guy came in after dark, yelling to his buddies that he couldn't effing see and what the eff was up with the rain and just generally causing a ruckus. In proximity to a shelter, it should have been obvious that others could be sleeping or there might be kids around. His friend finally had to shush him. I wonder how some of these guys have even made it this far.
As 9 pm approached, I was half asleep and fairly certain that we would indeed have the shelter to ourselves the rest of the night. But that's the problem with these shelters, you just never know who might come rolling in at midnight on a Saturday night. That's still why I prefer my tent. But the rain had persisted into the evening so I took it as a sign that this old shelter, built in 1939 by the CCC, was meant to be my home for 1 night. Imagine the stories it could tell after all this time.