Tuesday August 17th, 2021, 0600-1730
Rt 25A to Moose Mountain Shelter, SOBO AT mm 432.2
22.5 miles
7644 gain, 6460 loss
Despite my unfortunate proximity to the road and a kid's summer camp, I slept peacefully all night. I heard some barred owls in the morning…only the second time I've heard owls on this hike. The mosquitoes seemed to be sleeping in, so I was quick and careful not to wake them while packing. My goodness were they bad yesterday! A few chased me out of camp but mostly I escaped their wrath. I quickly came to another stream where some NOBOs were camped and they said they didn't have any mosquitoes, so maybe it was just the proximity to the road.
Even though the trail has a reputation for being easier after the big mountains of the Whites and southern Maine, this day was anything but flat. In fact, I did more elevation gain than the previous day. The numbers were analogous to some of the big days I did in the Whites, just not as long of climbs or to as high of an elevation. There were 4 climbs: 2 at 2000′ and 2 around 1500′, with plenty of little bumps in between. So much for cruisey trail.
The first climb to Mt. Cube deflated my high expectations of hiking 10 miles by 10 am. I had to stop for some business regarding a resupply package…long story but suffice to say, the PO in Miami refused to send my package General Delivery so I was scrambling to find a physical address. I needed some meds and vitamins soon and it's such a hassle figuring out where I'll be, when and will the package make it there before I do. It's so much easier to just order stuff from Amazon.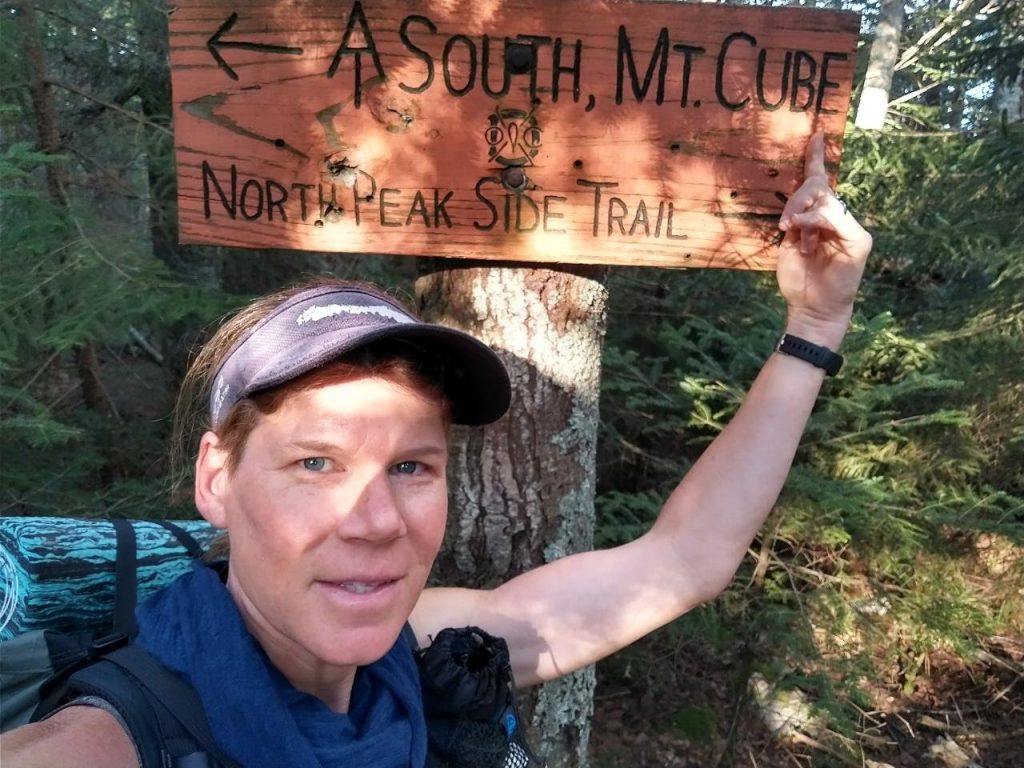 A climb to Mt. Smart seemed to take even longer and so I'd only gone about 12 miles by the time I took an early lunch break at the top of a fire tower. At least I got to enjoy some nice views back towards the Whites.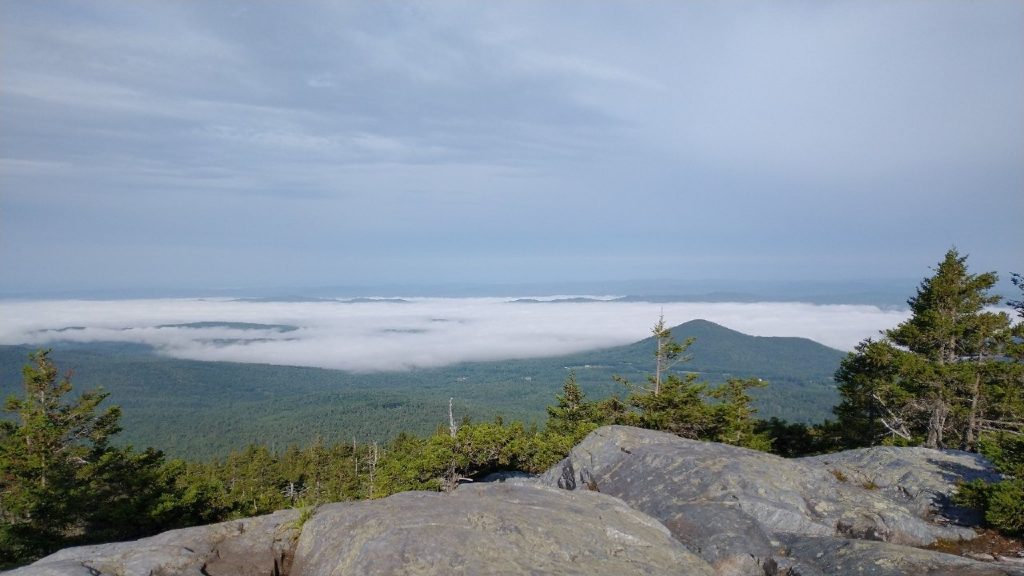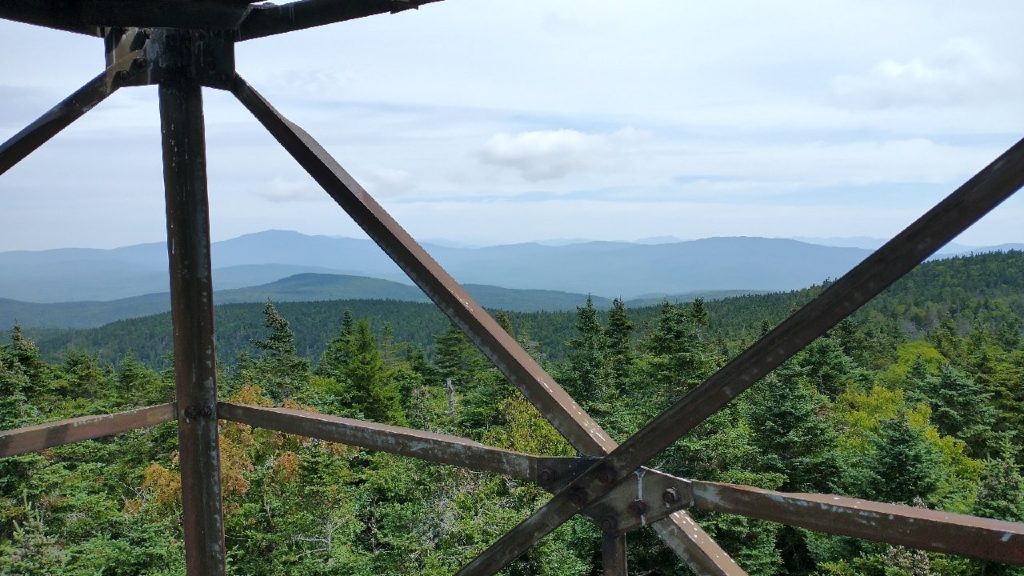 I passed quite a few NOBOs who all looked to be in a hurry. They're anxious to get the hard parts started, as it's nearing crunch-time. They'll be finishing in September at this point, and it can start to get pretty cold and rainy up in Maine by then. There are still many more behind them, but it seems that the bubble may have mostly passed. I saw about 40 people altogether today…a far cry from the weekend crowds of 150 around Franconia ridge. There should be a trickle of around 30-50 a day for a few weeks and then I'll have to amuse myself with just trying to catch SOBOs.
Having the 2 biggest hills behind me, I planned to take a dip in the next valley stream and then get some miles done for the afternoon. I was derailed again, but by a most pleasant surprise. At the next parking lot I found Miss Janet, a legend of the AT. She's not just a Trail Angel but the "Mother of the Trail." She used to run a hostel but now travels around in her decorated van, spreading trail magic, cheer, rides and advice. Though she's not hiked the whole trail herself, you couldn't find a more knowledgeable expert. She knows every road crossing, mountain, and stream. She also knows gear and hiking strategy, and has given countless advice and pack shakedowns to a myriad of hikers. She's been helping hikers since she was a little girl, when the AT ran past her childhood home in Tennessee. I was truly honored and amazed to meet her, especially this far north. I drank one of her sodas while we chatted, the sugar going to my head as I talked her ear off. Poor lady.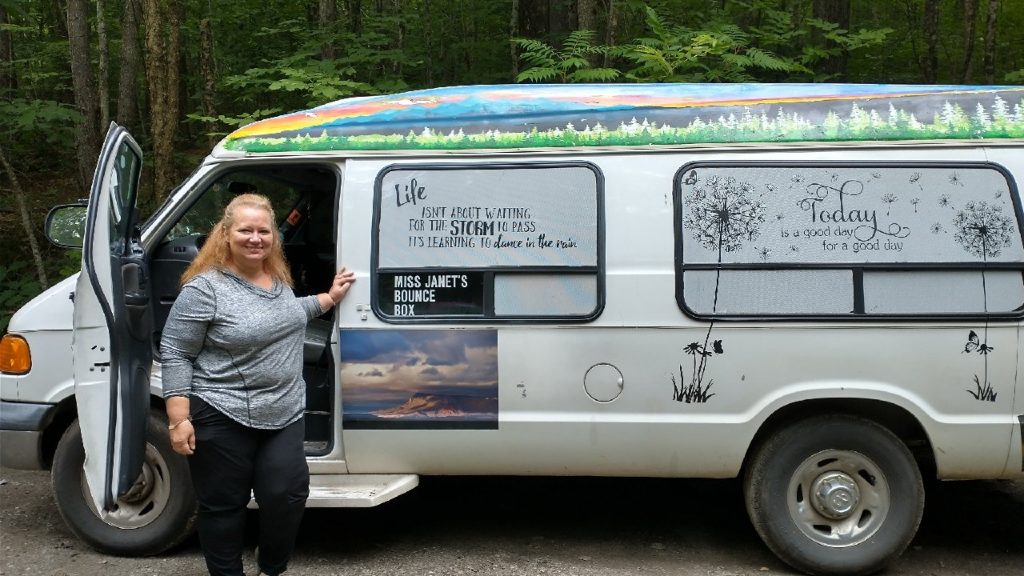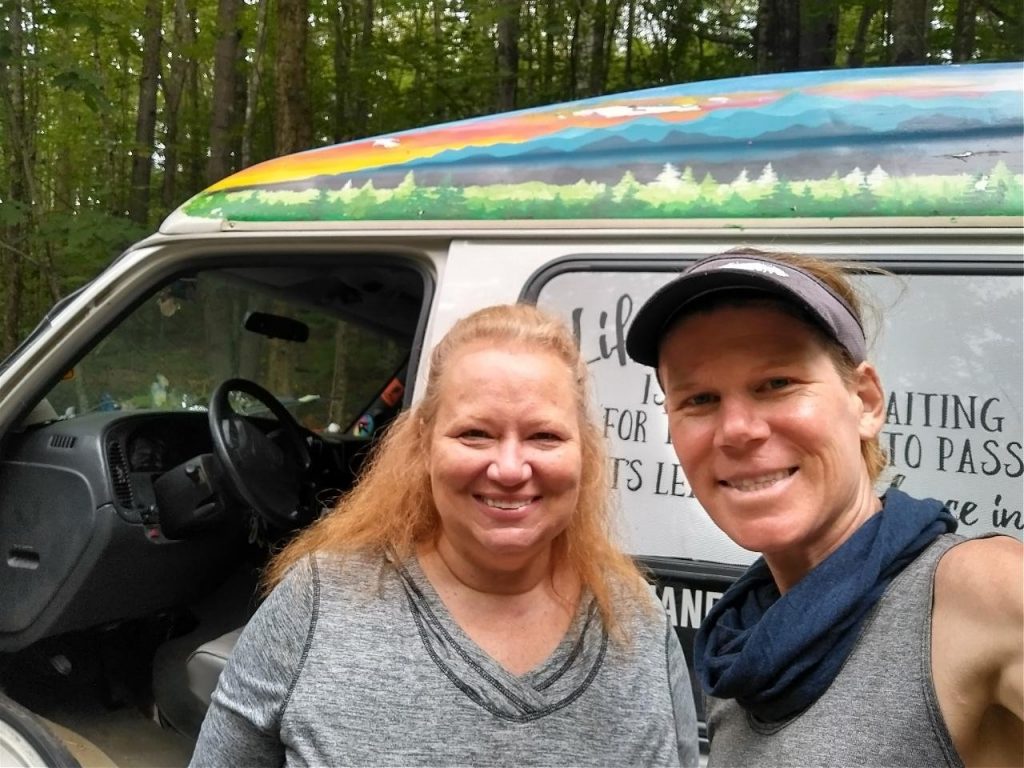 An hour or so later, I got my dip in the stream done, just in time for it to start raining. I stay wet most of the day, either from sweat, swims, or rain. It's so hot, it doesn't matter that I'm wet. The sweat sucks though, because everything feels sticky and gross…hence the full-body-with-clothes dips that I keep taking.
The 2 remaining hills weren't fun and I was happy to get to camp. I found the shelter to have a guy with his tent set up inside, which is a really a dick move in consideration of everyone else. Given the mosquitoes, I planned to tent outside anyway, so I didn't have a dog in that fight. I didn't feel like socializing so I just stayed in my tent all evening. This was only the 4th time I've camped near a shelter but I didn't want to go further because I would have ended up lower in elevation and probably in mosquito hell.