Saturday, September 24th, 2022, Keystone, Colorado
I just wanted to do a quick post about the 2022 ALDHA-West Gathering. This is an annual event where hikers are honored for having completed the Triple Crown of Hiking: the Appalachian Trail, Continental Divide Trail, and Pacific Crest Trail. I actually completed this trilogy the year prior, but given my Aug-Nov southbound hike of the AT, it was too late to submit my accomplishments for that year. I guess it was meant to be, since having the Gathering in CO aligned perfectly a visit to my home state after the PNT.
A hiker friend, Tim Sharp (aka Nine Lives), gave me a ride to and from the event. I only attended one day (it's held over the span of 3 days, usually), since I had to fly out of Denver early on Sunday to make my next engagement. Tim was driving up from El Paso to do some hiking and attend a special event at Camp Hale. I first met him in 2019 on the Arizona Trail and again at the Florida Trail kick-off (both 2022 & 23). He also works as a shuttle driver for the southern terminus of the CDT. Here's a more recent picture of us hiking and kayaking near Ocala, FL in February 2023…that's a whole other story but emphasizes how interconnected this hiker world is!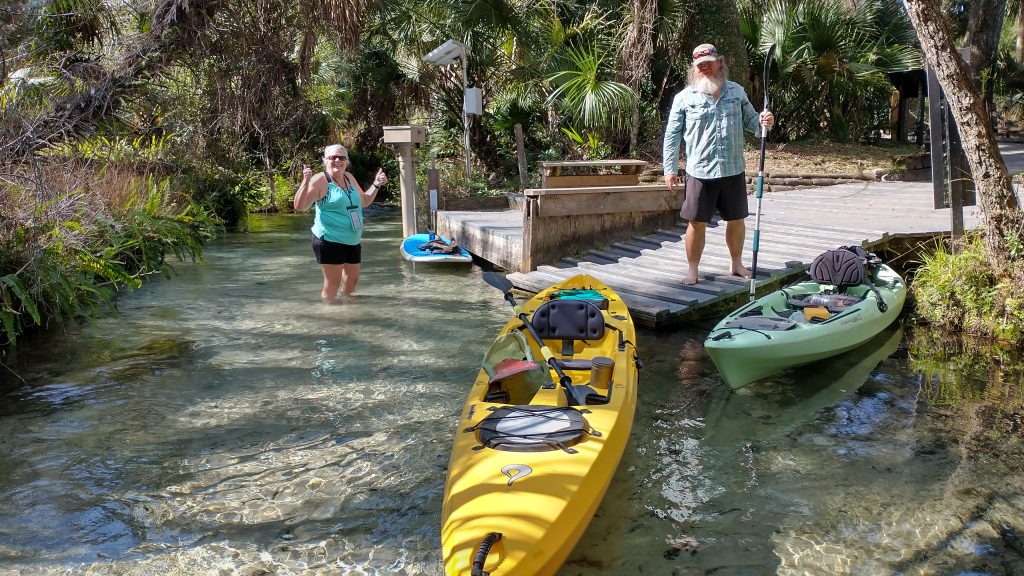 If readers aren't confused enough already, back to CO. I had a very fun day meeting other hikers at the Gathering. There were so many names that were familiar to me, having read about many of them from blogs and outside articles. There were also quite a few that I'd met before, either on the trail or at events similar to this one (AT Gathering 2021/Rockies Ruck 2020/CDT Trail Days 2019). I attended several great presentations and participated in the Hiker Olympics series of competitions. One was a 3-legged race and randomly I was paired with Drop-N-Roll (DNR). She's a really awesome lady that's appeared many times on Wired's and Carrot's blogs and has hiked tons of trails, including the Hayduke. I was somewhat intimidated being her partner for this silly race. We didn't win the race but she still ended up winning the competition overall. I won one of the events which was all about guessing the correct weight of several common backpacking items. Go figure, this was right up my alley. I scored a couple pairs of Darn Tough socks and a SMD packing pod set as prizes.
I also finally got to meet Beardoh and Sweetpea, a phenomenal duo from the blog LongDistanceHiker. I'd been sharing in their adventures and footsteps for years. Stellar and I actually ran into Beardoh in the Sierra in 2018, but didn't really know who he was at the time. Their beta on so many trails has been invaluable, so it was a real honor to meet them. They were getting their TC awards too!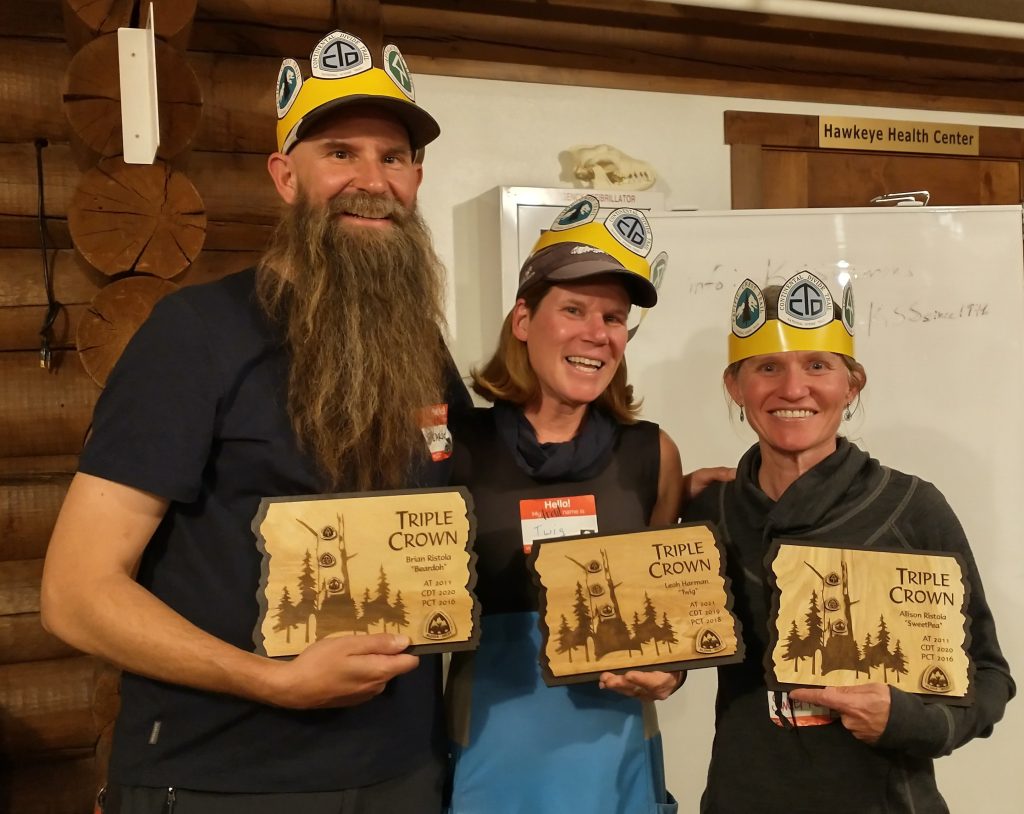 The awards ceremony and dinner were held together. All the Triple Crowner's in attendance got to deliver a short speech. This was unexpected so I when I got up in front of the crowd, I totally lost it. I cried and mumbled something about the award being dedicated to my dad, who couldn't see me finish this accomplishment. It was kind of rough. I'm kind of glad to put the Triple Crown as a focus and goal behind me and just appreciate the memories of all my individual and unique hikes, not just the 'big 3.' In fact, the PNT was one of my most meaningful and beautiful trails yet, while having nothing to do with the Triple Crown. There are so many trails out there and they deserve a celebration in their own right.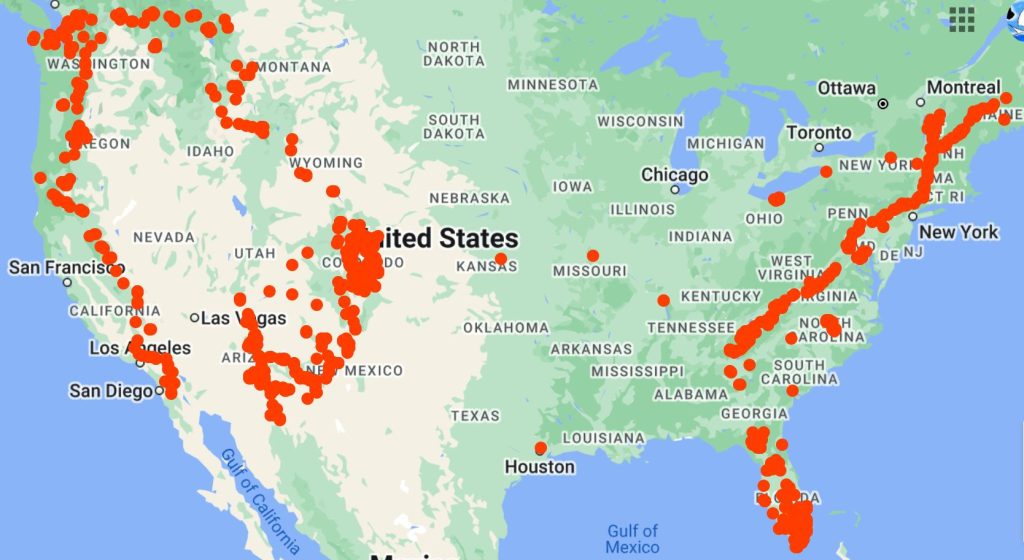 Most importantly, the night was about camaraderie with the long distance hiking community. I was grateful to meet so many nice people and hear their stories. I look forward to running into many of them again. I also got some new insight on possible trails to hike next. Stay tuned!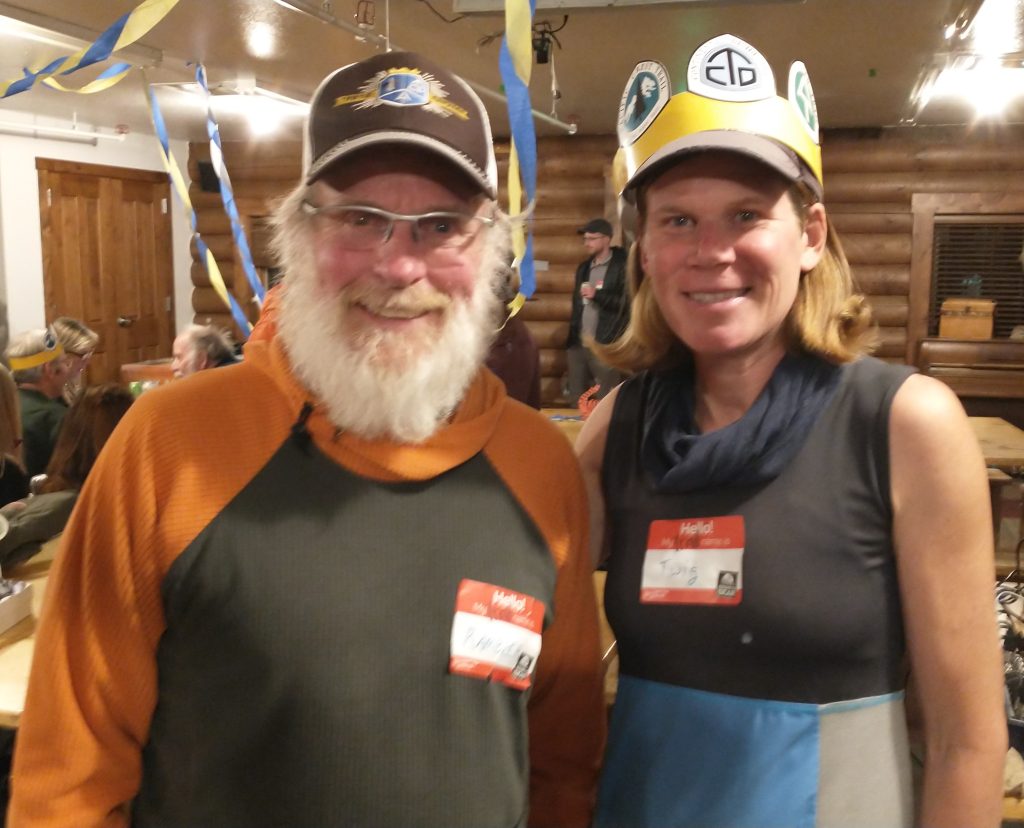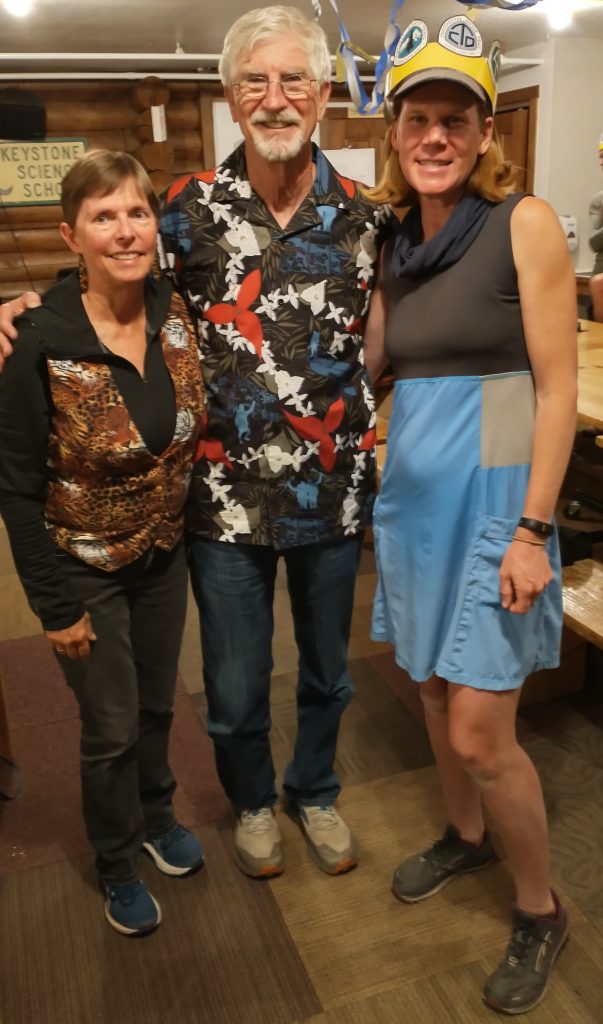 A big thanks to all the volunteers of ALDHA-West for putting on this event. I realize it's a lot of work and I hope I can become better involved with such organizations in the future.