It has been almost 3 months since I finished Te Araroa, so I wanted to summarize my adventure with a few interesting facts and statistics from the hike.

Dates: December 3rd, 2017–March 20, 2018
Total Days walking, paddling (4), or biking (2): 98
Zeros: 10 (5 due to Cyclones/extreme weather)
Overall distance walked, paddled, or biked: Let's just say about 3000 kms, which included about 800 kms of road walking and 170 kms of beach walking.
I didn't verify distances with GPS, nor did I go back to tally my daily distances according to the maps. It's generally agreed that the published distances (via the TA Trust) are significantly under-calculated. So I probably walked a lot more. But I also hitched or bypassed a few road sections, maybe totaling about 70 kms. I more than made up for this distance with the hiking I did in the 2 weeks after the TA, plus all the extra walking stemming from getting off-track or taking side trips. I completed 98% of the official route, 200 kms of which I biked and another 160 kms were kayaked.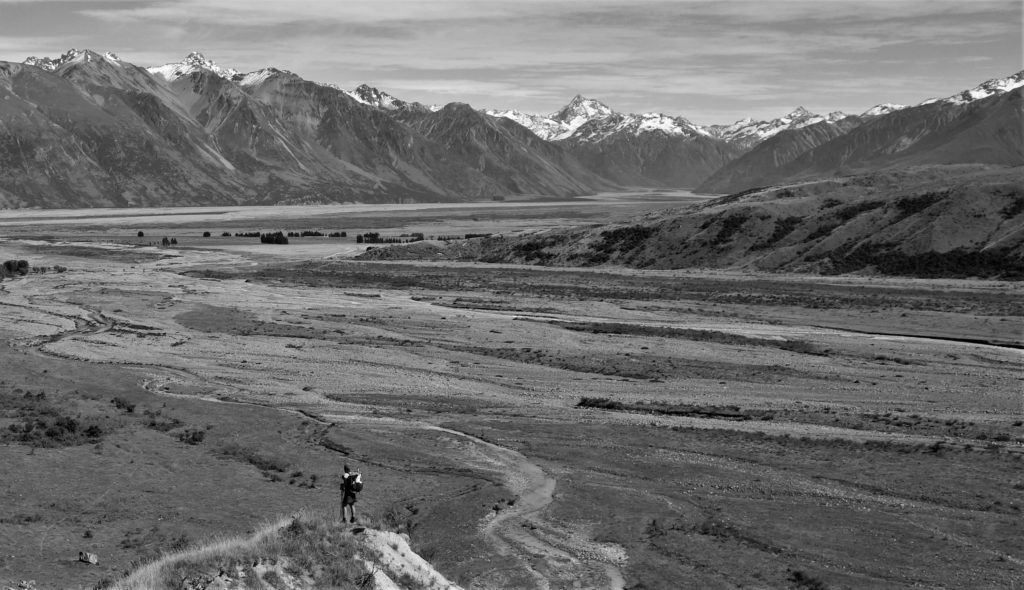 Days spent camping alone: 24; With just 1 other: 23
Accommodation types: Tent freedom: 24; Tent DOC campsite free (7), Paid (2): 9; Tent homestay or private free: 5;  Tent homestay or private paid: 6,  Tent backpacker/motel paid: 8;  Tent holiday park paid: 6; Hut or shelter including private WhioWhio and Merriville Huts: 25;  Bed/couch in private home free: 7;  Hostel Dorm/cabin paid: 14; AirBnB: 2; Caravan paid: 1; Woolshed free: 1
Longest day walking: 50 kms / 30 miles

Water crossings: 200+

Days without wet feet: maybe 10???
Baseweight: 12.5 lbs
Longest food carry: 6.5 days through the Richmond Range
Weight lost: 10 lbs
Favorite Sections: start of trail at Cape Reinga, Mangawhai cliffs, Bream head, Tongariro,
Richmond ranges, Waiau pass/Nelson Lakes, Deception-Minga pass, all of the Canterbury Highlands (Rangitata/Rakaia rivers), Breast Hill.
Best moments: Kauri sanctuary, sunrise at Dragon's Spell tree house, Top of Bream Head, rapids on Whanganui, bouncy pillow, all my pettings, Waiau Pass, most of the South Island, hiking with all my friends met along the way.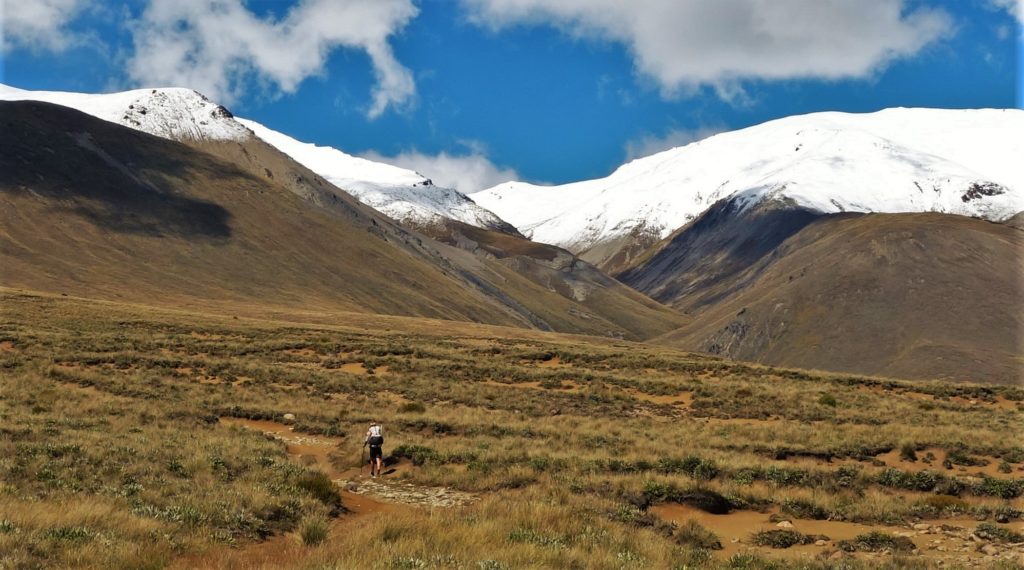 Worst moments: getting shot at in South Auckland, falling ill on the last 2 days.
# of shoes consumed: 2 pairs of Altra Lone Peaks
Most interesting thing seen while walking roads: plastic packaging for a dildo
Best Zero: soaking in hot pools at Hanmer Springs
Favorite animal: ALL the birds, but especially the SI robins.
Most disliked animal: POSSUMS (must die, even if they are cute), followed by rats, mice, and stoats
Scariest animal encounter: a cow charged me, even though I walked past thousands of other cows and even bulls with no problem. She was just having a bad day!
Best food experience(s): TWO complete Christmas dinners, thanks to 2 amazing families that took me in over the holidays (the second invited me in right off the street on Christmas day). I am so grateful for both.
Worst food experience: Take-away in Riverton…probably the cause of my illness for 4 days.
Largest Collection of TA walkers encountered: 16 in one hut in the Tararuas and then about 18 stuck in Methven, waiting out Cyclone Gita.
2 mail-drops: St. Arnaud and Arthur's Pass. I wish I hadn't shipped to Arthur's Pass as it only took me 2 more days to get to Methven. I could have carried 2 additional days worth of food from Hanmer Springs and I also could have bought some items in Arthur's Pass. Shipping to Arthur's Pass is very expensive, as it is considered "rural post".
Most missed creature comfort: my own personal toilet at home
Second most missed creature comfort: my sonicare tooth brush
Injuries: hurt shoulder when I slipped on a log, 3rd to last day; Minor cuts and scrapes;
2 small blisters the first week!
I spent nearly $6,500, but that's including airfare to NZ ($1600) and a $300 donation to the Te Araroa Trust. This also includes the remaining 2 weeks that I wasn't hiking the TA. A big chunk of this total was spent on food…an expense I would have had even if I stayed at home. This total does NOT include the cost of my gear, however. All-in-all, it was a pretty inexpensive trip.
Thank you to everyone that followed along and gave me their support!