September 12th, 2019
HWY 149 mm 2035.6 to near the High Point on the Colorado Trail mm 2051.5
Distance in miles: 15.9
1245-1830
I still have many town errands in the morning, primarily shopping for resupply since I missed the grocery store's closing hour the night before…small towns shut down early! We join up with Sunshine and Sugar Rush for the hitch out…they are on repeat after Sugar Rush lost her phone in her ride's car the day before. Fortunately he's a local trail angel and she was able to get her phone back. But they stayed another night in town as a result.
We wait for about 30 minutes, without much traffic going by. It's not the best situation hitching in a group of 4 but we enjoy the company and hope to hike together for the day. At last a huge truck drives up and the man offers us a ride, but only after he has led another guy up the valley about 10 miles to a lake. We decide to go for a joy ride.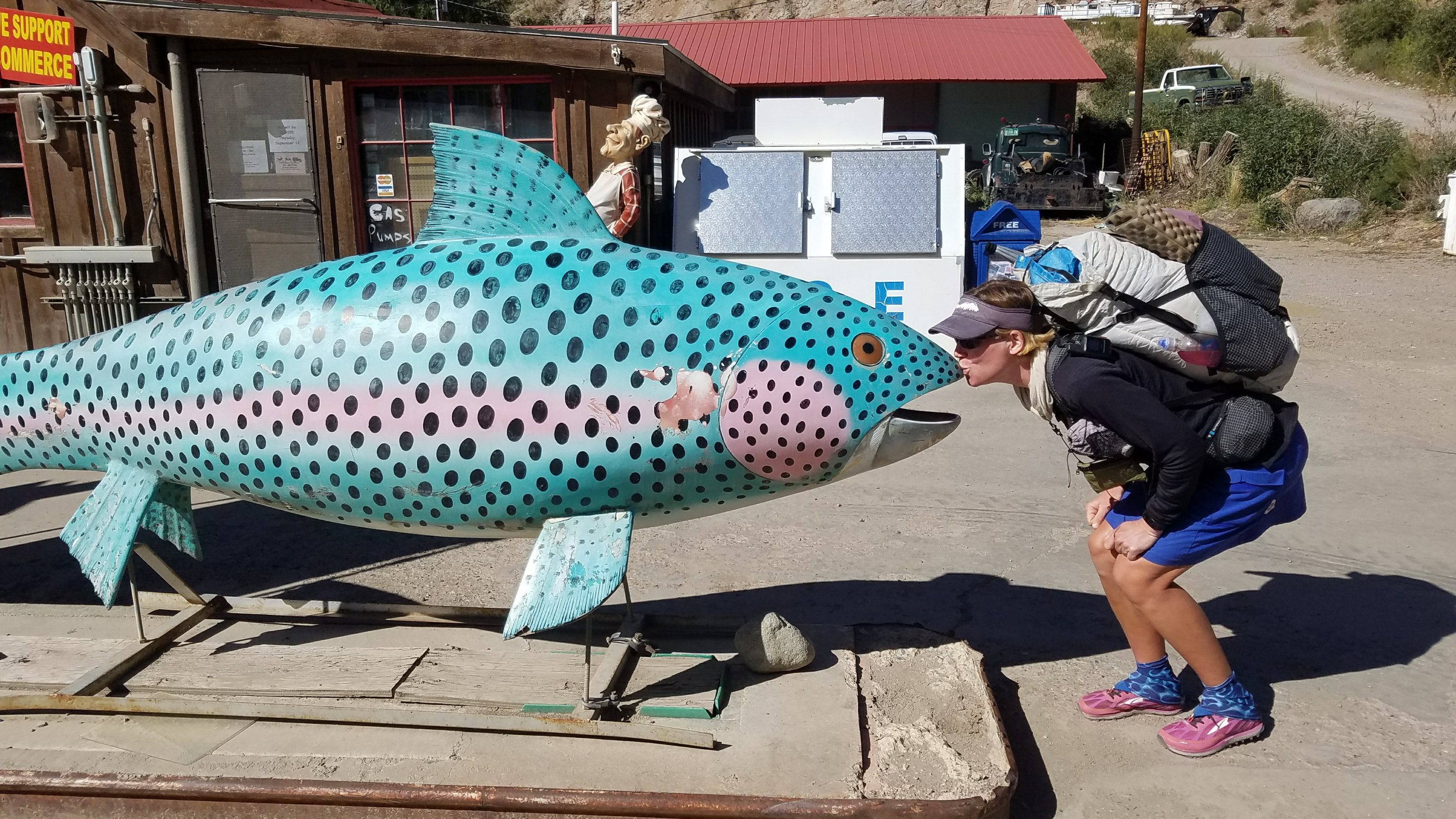 An hour and a half later, we get to the pass. It's so nice of Gary to give us a ride, to where he wasn't even going, I just wish we didn't have to do the hour detour. I'm very car sick as I start the trail. But it's a jeep trail, which allows us to easily talk to one another and time passes quickly. My pack is over-stuffed for a 5+ day carry and still I don't think I have enough food. Oh well.
Sunshine is a young German on a nomadic hiatus for the past 3 years. He hiked the PCT, TA, and now CDT back to back to back. Sugar Rush is Russian-American and has hiked nearly every trail out there. She's very humble about her hiking resume but she's a badass. She hikes in sandals, after all.
We make it 9 miles to where a yurt used to stand. I stayed inside last time on the CT. This year, it's been taken down, but all the pieces and the platform are still there.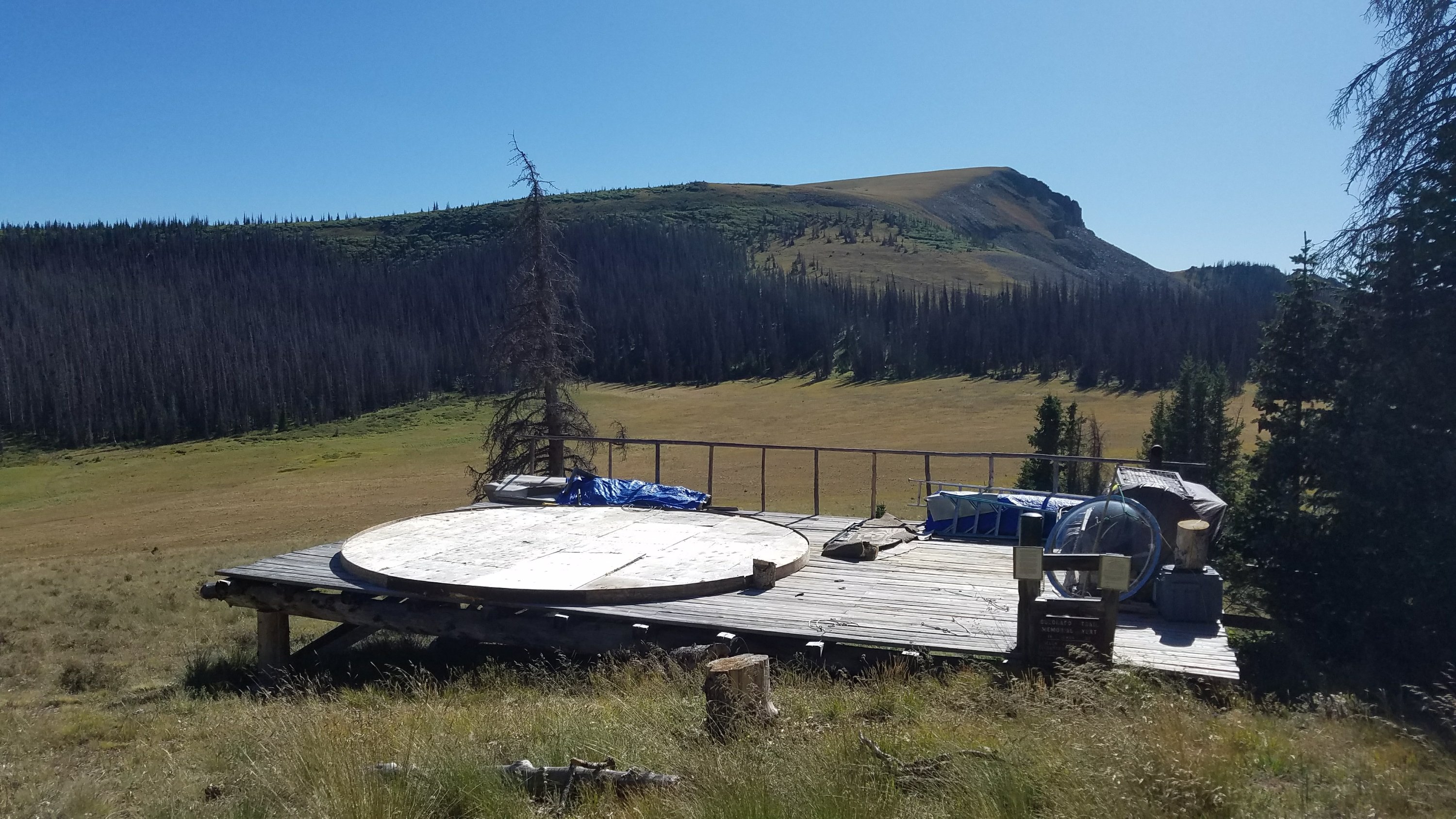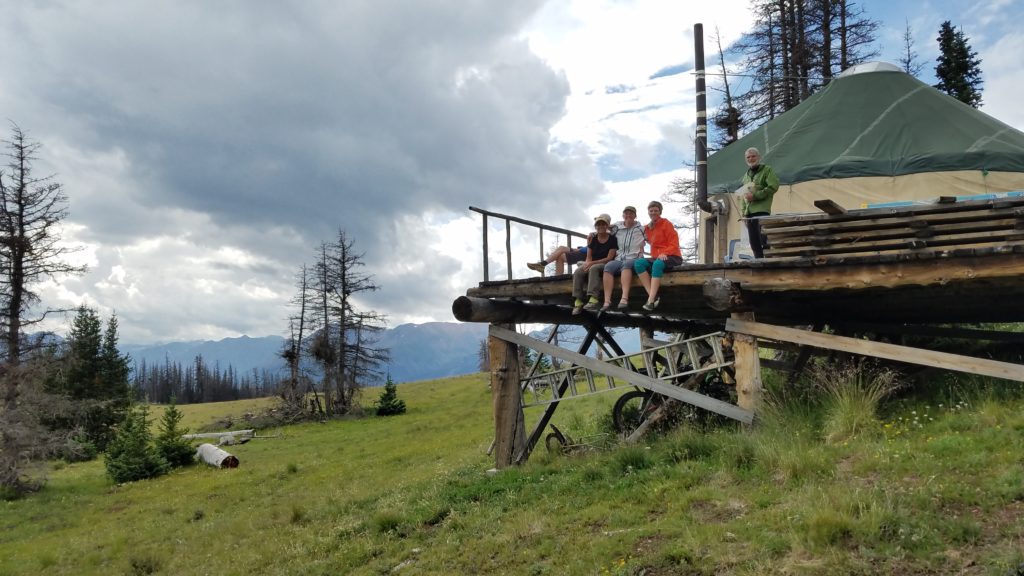 We contemplate camping on the platform but it's too early to stop for the day, especially after the late start we got. So we plug away at a series of climbs up to the ridge and finally the High Point of the CT at 13,271 feet (not near as cool as the highpoint of the CDT, Grays Peak). We find some pools of water just after, on a saddle above 13,000′. The weather has been perfect all day, with light wind and no clouds so we figure why not camp all the way up here?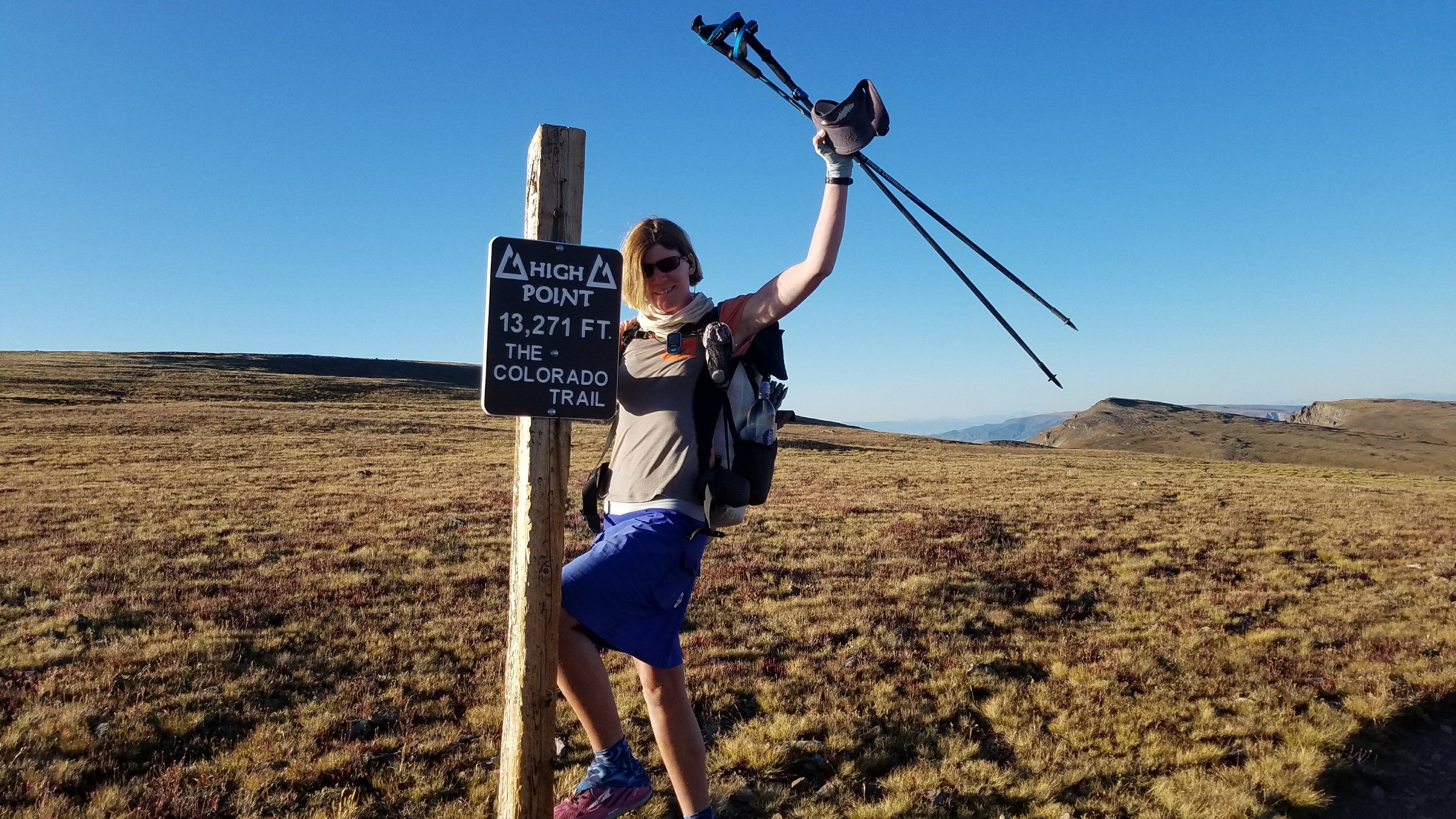 It may be a bit of hubris to challenge the mountain gods camping so high and exposed. We cook and eat dinner together but none of us can last long against the oncoming cold. As soon as the sun sets, it's immediately freezing. I'm not exaggerating. I go to filter water after dinner and can't unscrew the lid on my water container because it's frozen shut.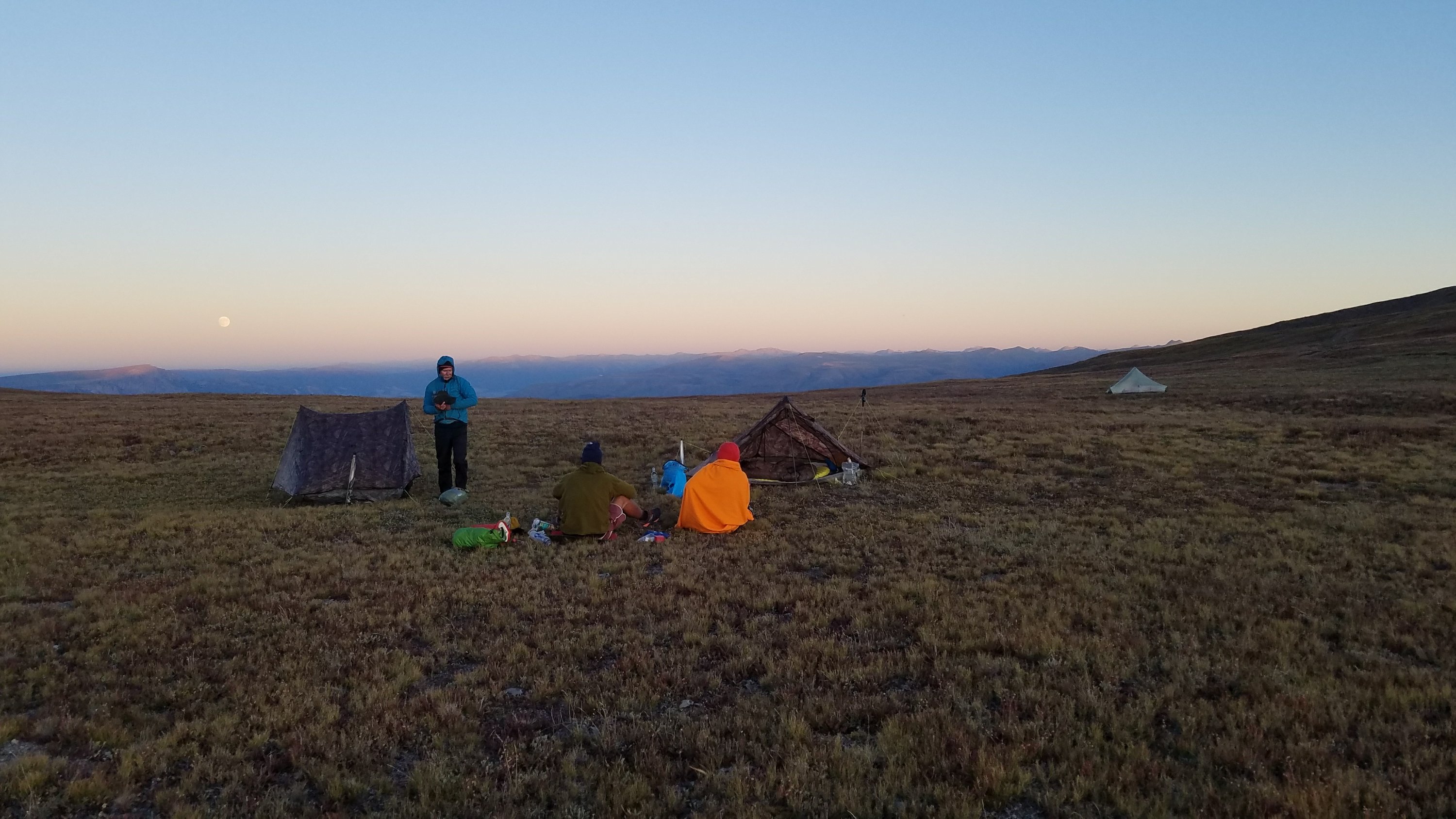 The highest I've ever camped, above 13,000′. The views are great but oh it's cold!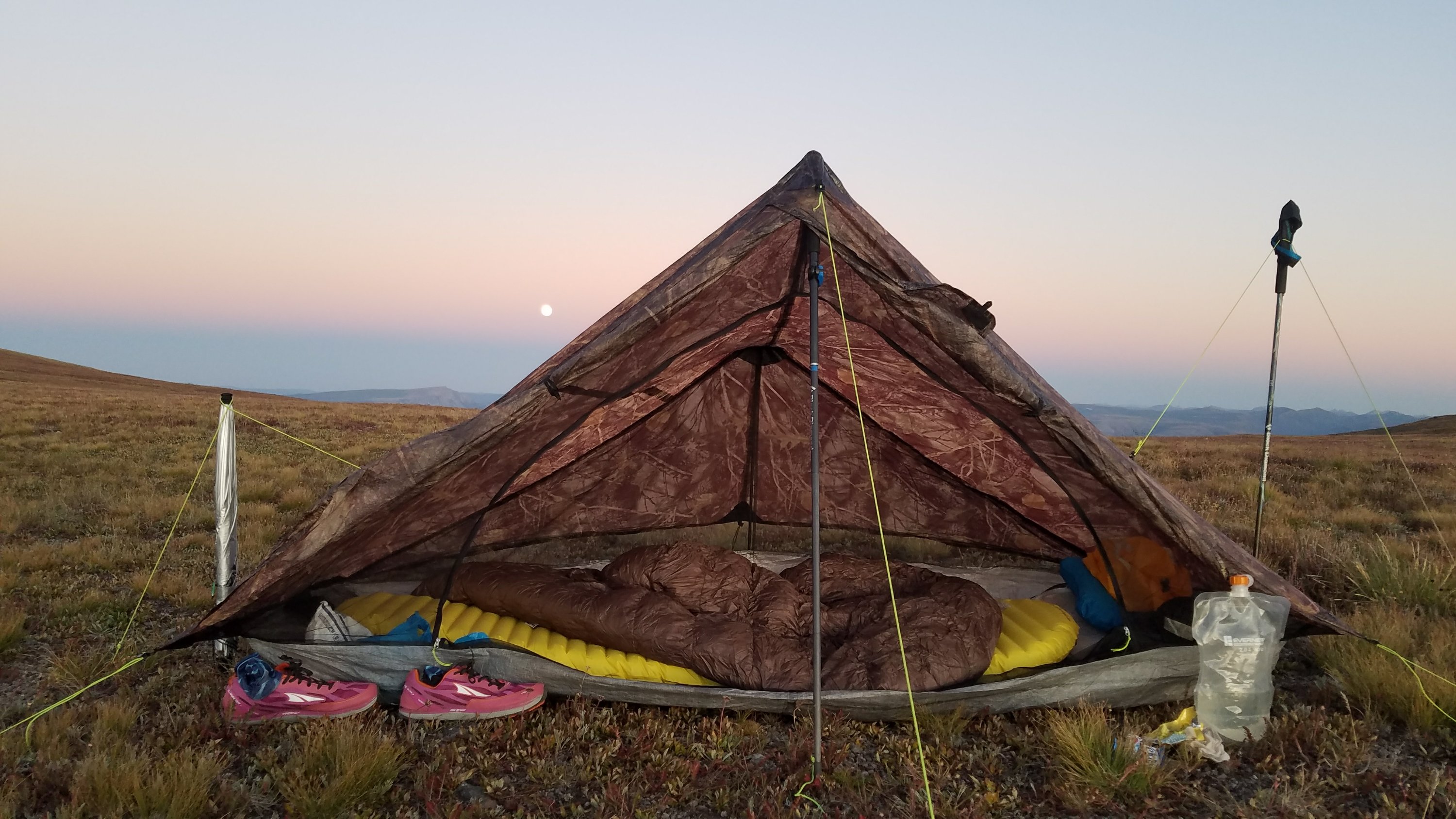 A nearly-full moon comes up and I'm reminded of where I was for the last full moon: out in the great basin of Wyoming. So much has happened since then. The open expanse of the saddle we're on feels similar but the temperature is drastically different. It's almost like we're in outerspace and I'm trying to sleep up here. I take every measure to keep the warmth in and pray the wind doesn't start blowing because if so, we're all really screwed.