July 1st, 2019
Strawberry Creek mm 158.7 to My Lake mm 206.4
Distance in miles: 31.5
0610-1930
Oh what a day, way better than the previous day. Light came early on the little island where we were camping and soon we were on the march again. I am much slower at getting ready in the morning, even though I am always the first to wake up, so I was lagging behind.
We ran into a NOBO, Tic Tac, early on. Then a couple that were camped near a ranger station. We signed the registry there, the first I had seen since going south. There were heaps of people signed in just 2 days ahead of us…like 19. A bubble as it is known. So many people have flipped up from New Mexico and Colorado that there are twice as many going southbound this year.
We had a climb up Switchback Pass on the Spotted Bear alternate route that we took. The alt route was said to have great views and was about 15 miles shorter. Everybody seemed to have taken it, as we passed 4 more SOBOs. There was a very nice lake near the top, so we stopped early to eat lunch and dry things. There was a cool breeze that made me put layers on but Relentless ignored this and jumped in the lake! Brrr.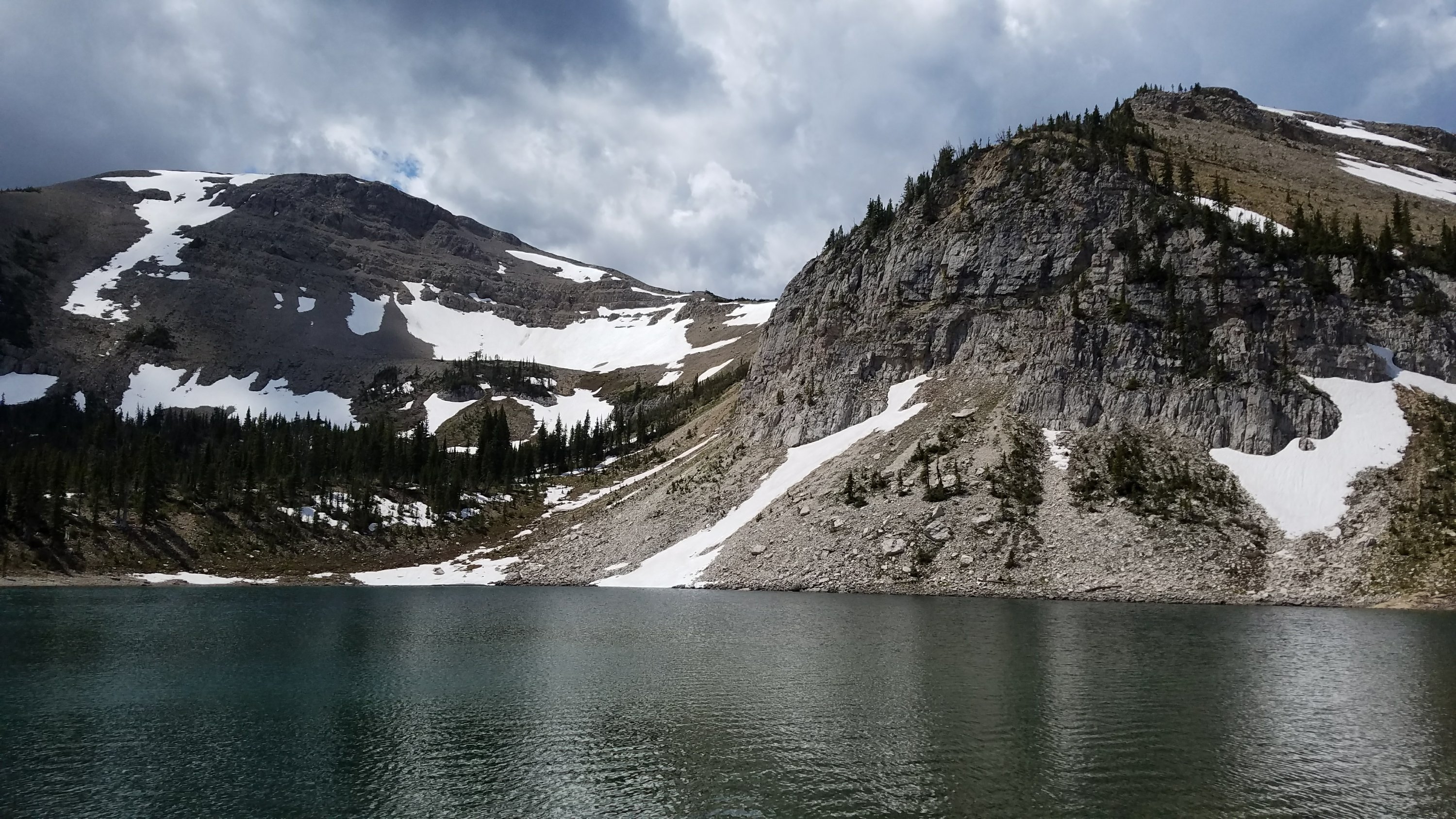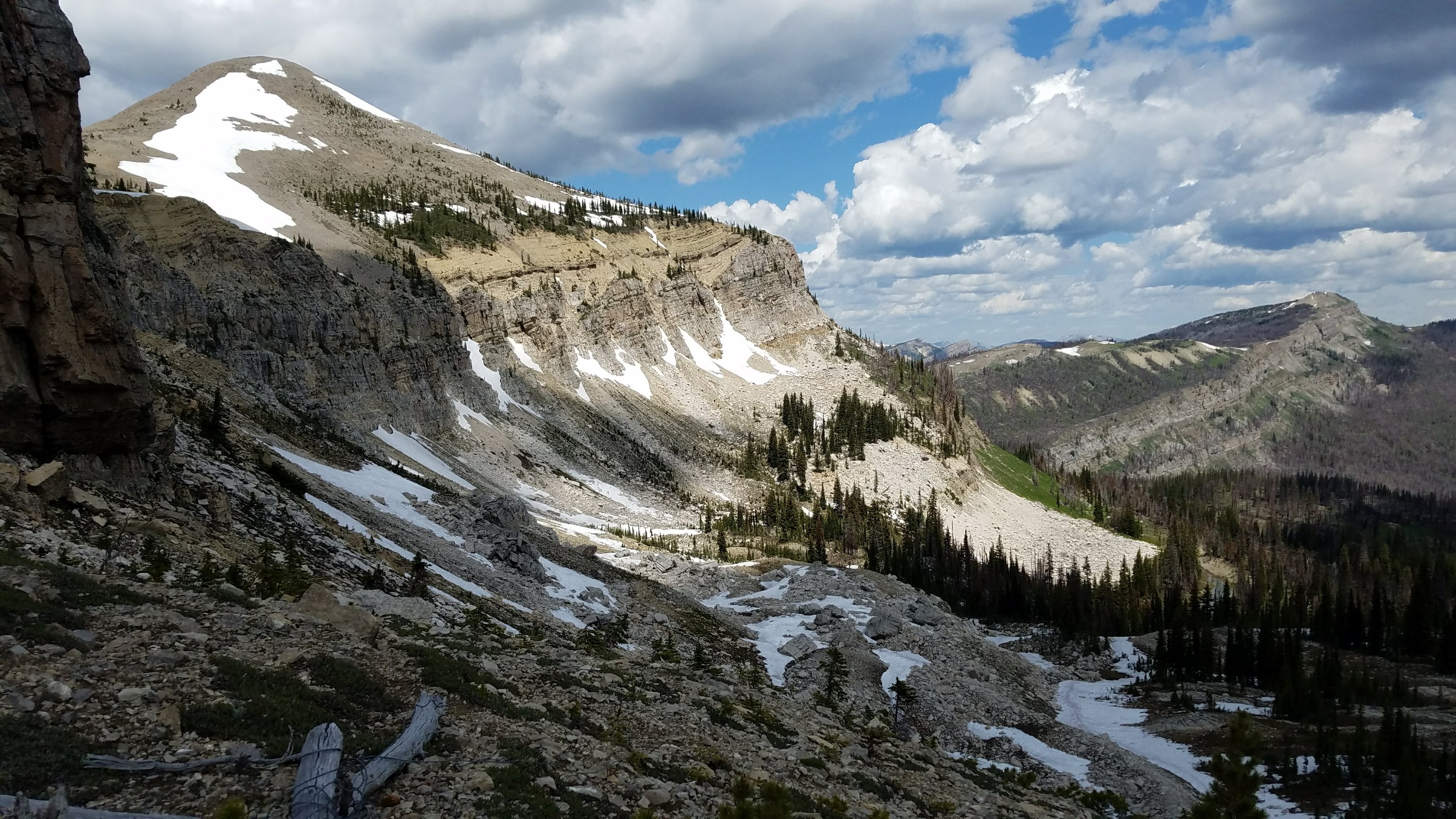 We then did a huge descent, with great views of the Chinese Wall to the south, a destination for tomorrow, and the Trilobite range. There were some tall mountains with lots of snow still left in the distance. I think they might have been the same mountains I spotted on the flight into Kalispell.
We entered a beautiful valley and the trail was very nice and smooth. I was in a good mood and we were all cruising in a line at a very fast pace, like a freight train. The trail began a slow and steady ascent. Something kicked in and it was like we were all fighting to get to the top first. It felt like a bike race in the tour de France, people drafting and just trying to stay on each other's wheels. It was fun and I pushed myself like rarely before. There were times that I felt like I was just floating along the trail.
Before we knew it, 13 miles had gone by and we were at the end of the alternate. We made over 30 miles by 7 pm and were rewarded with a nice campsite near a lake. I was so tired from the fast pace that my legs felt like jelly. A good sleep was in order.