August 29th, 2019
HWY 9 mm 1780.8 to Jacque Creek mm 1798.6
Distance in miles: 17.8
1100-1900
Stellar has to head down to Denver in the morning and then Relentless and I are left wondering what to do. We'd like to take a longer rest but it's expensive around here so we decide to head back to the trail. Had we planned better, we could have slack-packed the section from the highway to Copper Mountain. But it involves too many logistics so we just lug our heavy packs up and over the Ten-Mile range. I bought way too much food at Walmart the night before and am angry with myself for my poor planning as I set out.
I've not done this section yet because there was a fire closure 2 years ago. The trail is nice and graded but there is once again a lot of elevation gain. We arrive at the top of the range, not too far away from where a ski lift drops off. I wish I could have just taken the lift but it doesn't appear that it's even running this time of year. No cheating.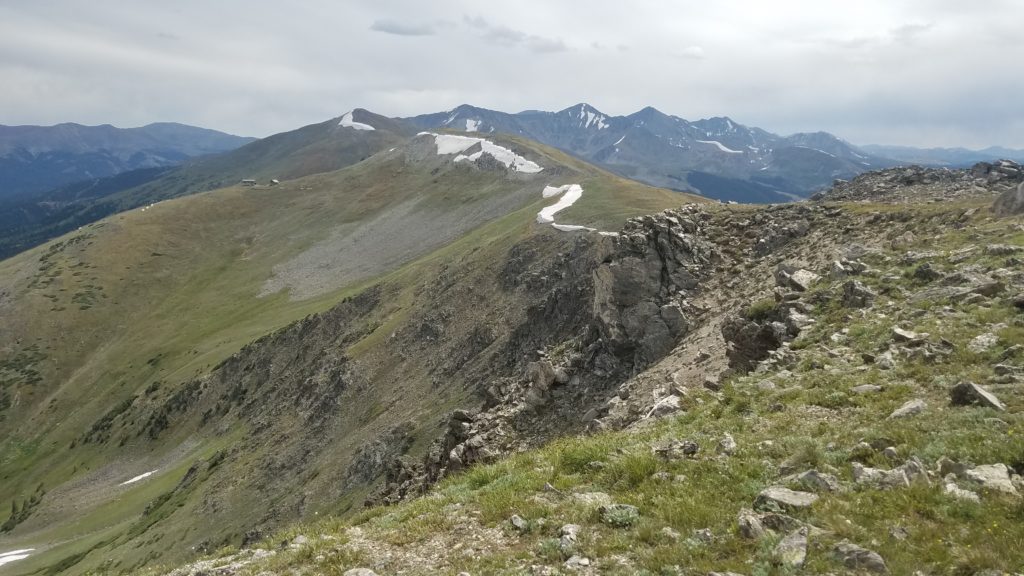 We go right back down the other side of the mountain towards Copper Ski Resort. Along the way, we pass some massive avalanche damage. Everywhere mature trees have been bowled over. Fortunately crews have been able to clear much of the mess or at least build feasible trails through it.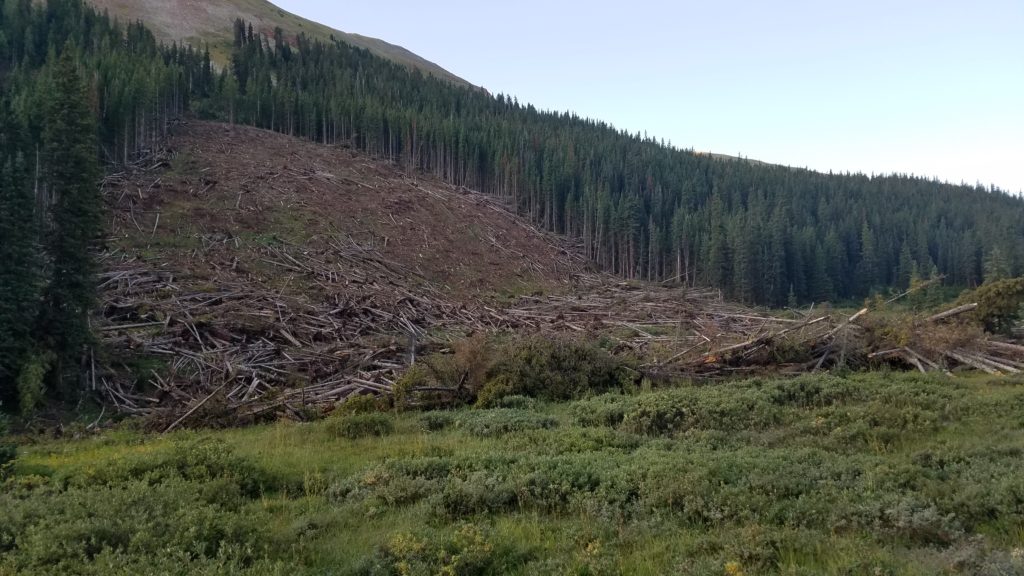 There's a detour leading hikers through town, as opposed to the trails above it, which is fine by us because it's just in time for dinner. We go to a place called Mahi Tacos, which turns out to be a surprising boon. They are just about to close and the extremely friendly staff recognize that we are thru-hikers and offer us the left-over beans and rice. We happily eat all the extras they give us. It's surprising to find an affordable and tasty place to eat in this over-the-top ski resort. Relentless tips the server with some special green treats that he has too much of…only in Colorado.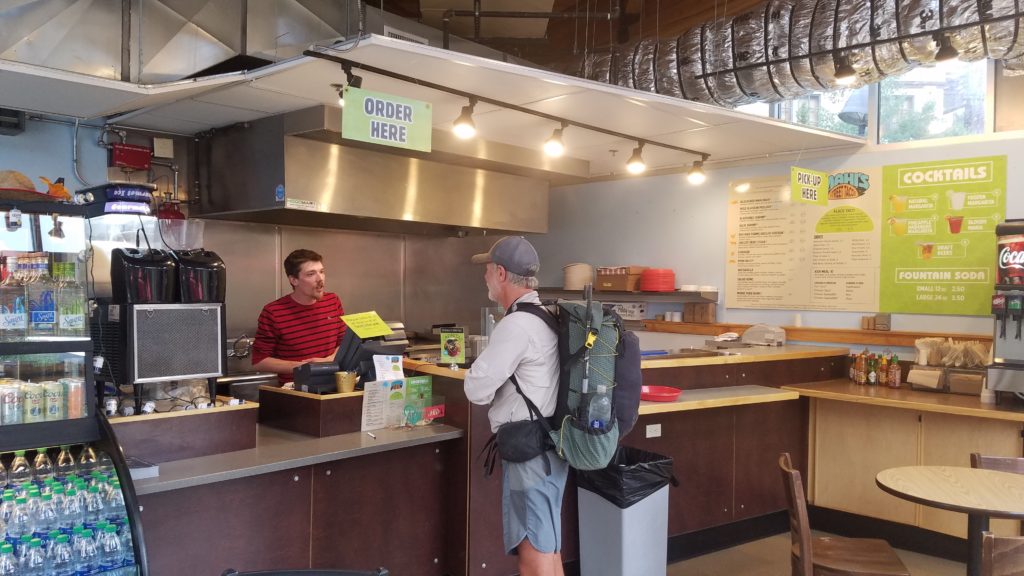 Elated by our great and fulfilling dinner, we head down the trail to find a place to camp. About 3 miles out, we come to beautiful streams and forests, a perfect escape from all the towns. I of course knew all this was waiting. My memory of the trail is quite good, even down to the detail of potential camp sites. It's so comforting to be familiar with the trail in this way. But why is my food bag so big if I knew all these details? Tomorrow we will be in Leadville, so I could have just carried snacks for the 2 days. Oh well.