July 17th, 2019
Mm 668.5 to Goldstone Pass mm 700.7
Distance in miles: 32.2
0605-1900
What a better day than yesterday! My quads are sore from descending the steep slope but otherwise I feel recovered in the morning. We hope to do a big day and get at it nice and early. It's cold and everything is damp, but a big climb warms me right away. I greet the sun and views of alpine lakes and peaks. It looks a lot like the Sierras up here, with all the rock and scraggly trees.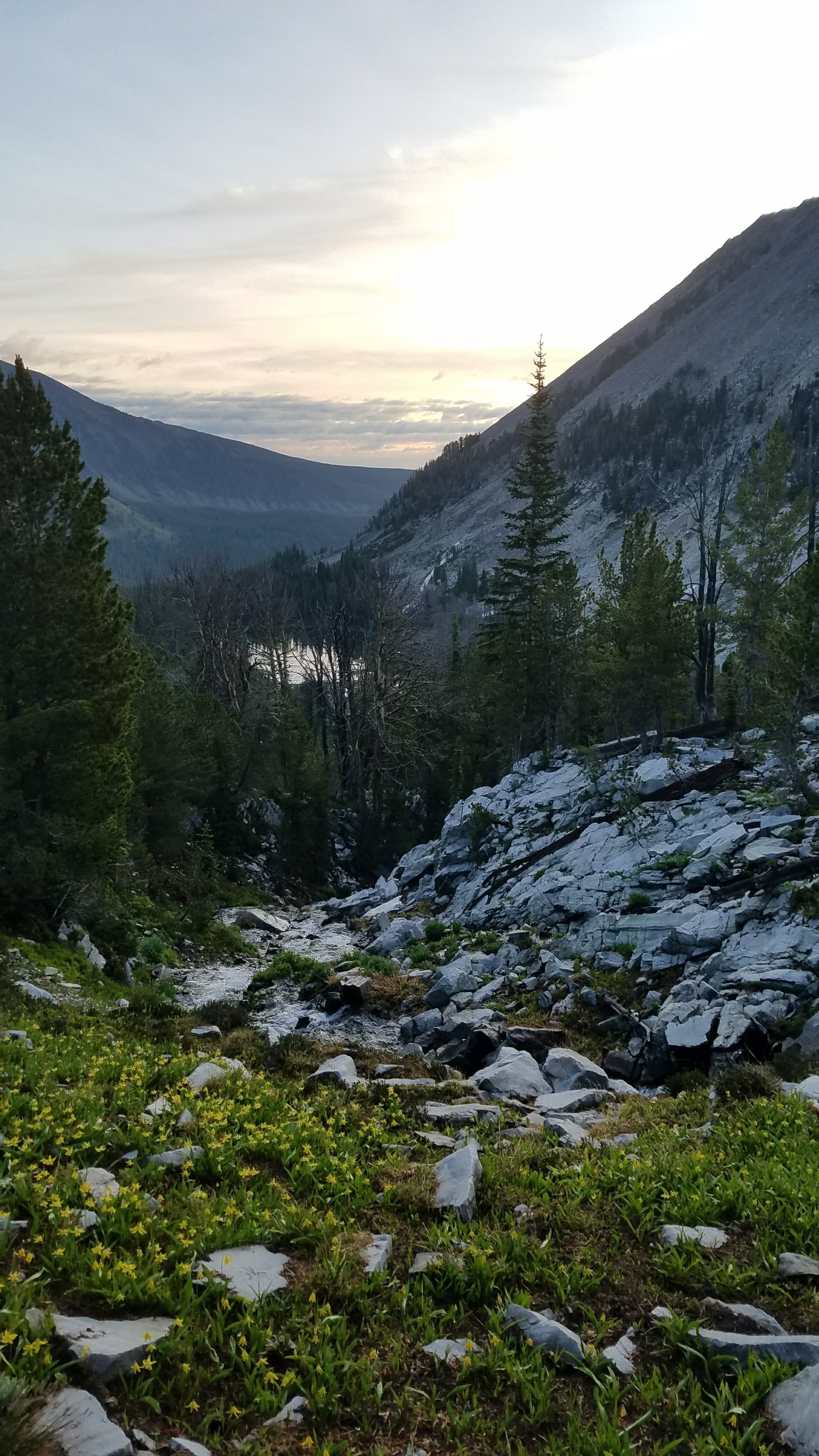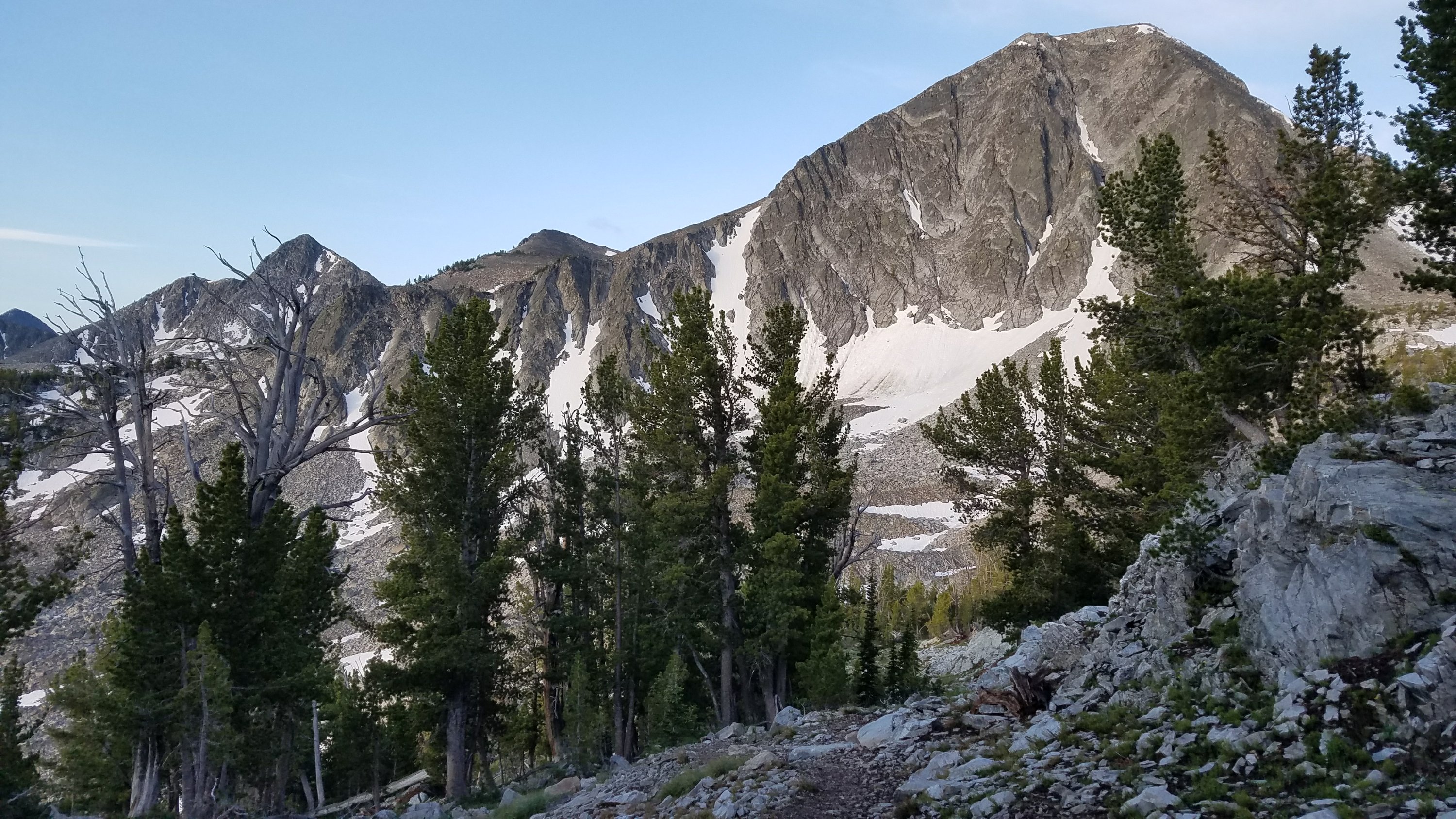 We descend into a valley and stay low through forests, meadows and even some sage brush most of the rest of the day. We catch up to two SOBOs, Ninja and Snapper, both German. I actually recognize Ninja from her Facebook posts. We banter about trail life for a bit, sharing stories of who is ahead and behind. Ninja doesn't feel well and worries that she may have gotten Lyme Disease. I know a lot about this subject after writing a term paper on it in grad school, so I think it unlikely. I ask of she has been consistently filtering her water…well, not always she replies. I suspect that might have more to do with it but I guess the test results will show.
I know a lot of hikers that don't bother to treat their water anymore but I still do. I have a gravity system that is easy and requires little effort. It's worth the extra ounces in my book. The last thing I want to have to take is antibiotics. I love my diverse and healthy gut biome, after all!
On a climb, we encounter another grouse family. The mom and chicks are the most chill I've seen and basically just pose while we take pictures. It's always a good diversion to admire a grouse family. Then we catch up another SOBO, Totoro, from Japan. He asks if we will sign his pack and we happily oblige. Now I'm famous, giving out autographs!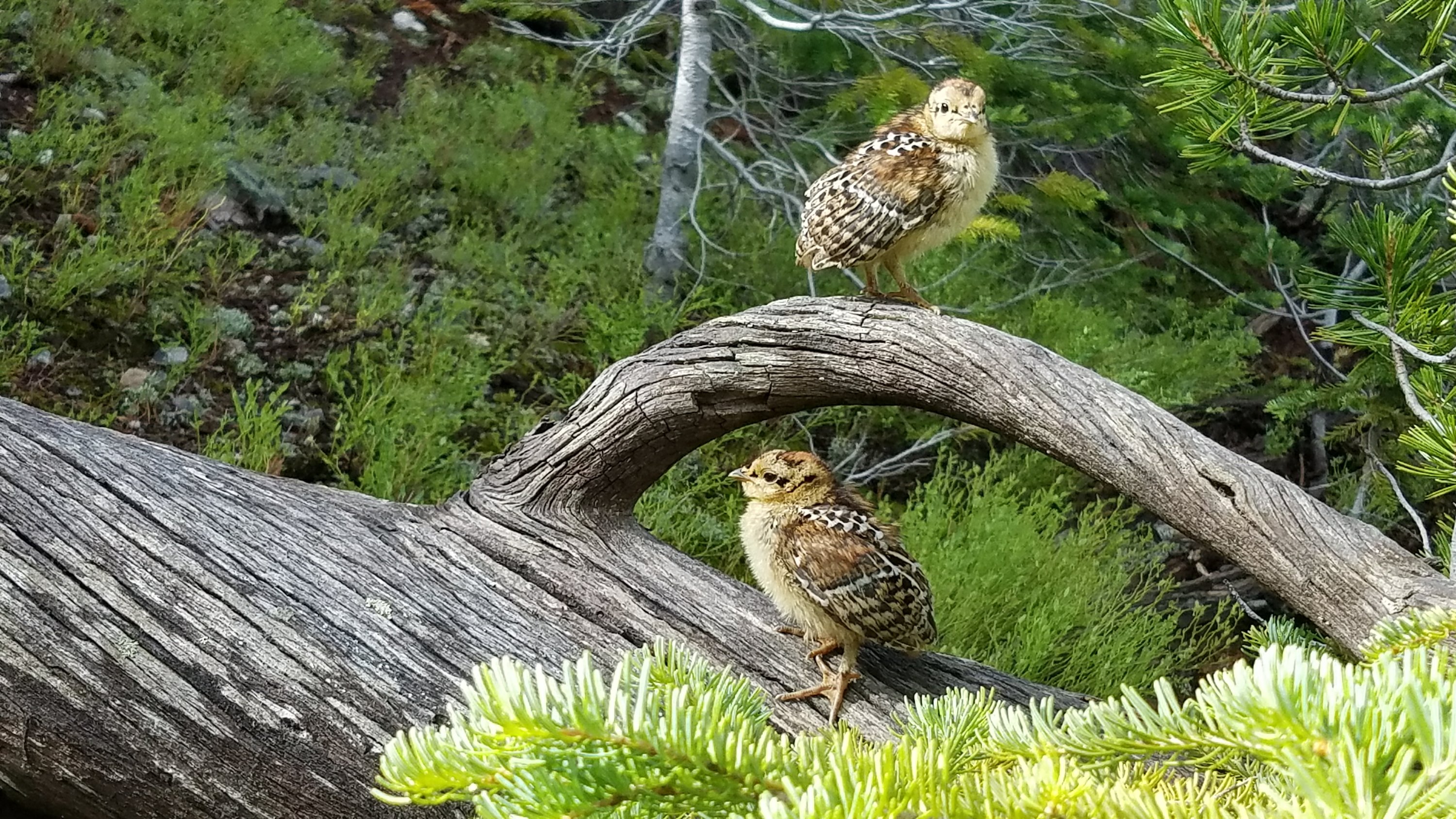 We begin another big climb in the late afternoon. There's a pass and then we are following the ridgeline up and up. I can see so much. To the southwest are the Lemhi Mountains and the town of Salmon. To the North I can see the Pintler Range stretching all the way back to Anaconda. I love looking back to see where I have been hiking over a week ago.
We rollar-coaster along until we get to our destination, where there is a dirt road and a spring about 200 yards to the west on the road. Further down is the old Goldstone mine and there are diggings all around the saddle where we camp. I don't know what all these holes were for… test digs? There are also tin cans and bottles all over. But it makes for a great camp, if a bit windy. We find a sheltered spot and hunker down. It's already cold and gonna be an even colder night. We are over 9000′ and right on top of the divide. We got over 9500′ for the first time today and there is more of it tomorrow.
I find a perfect rock couch by the trail