July 15th, 2019
HWY 43 mm 625 to Big Hole Pass mm 641.5
Distance in miles: 17.5
1330-1900
Darby would get a pretty average to low rating in my book if it weren't for the RV park and grocery. Not much is open on Monday so we get breakfast at the grocery deli…cheap and pretty good breakfast sandwiches!
I have so much online business to do in the morning. My Altra Superior 4s have already developed blow-outs in both shoes, same location. The upper is actually separating from the sole. I do an emergency repair with superglue but doubt it will hold long. I order new shoes, socks, and sun gloves for the next town, Leadore. My parents are also mailing my camp shoes. The dollar flip-flops have been great but won't last long. It will be like Christmas in Leadore.
We walk to the other end of town to try to get a ride. A guy in a truck pulls over but is only going about 10 miles. I'm inclined to get away from town traffic and we take the ride. The guy says he used to live in Aspen and for some reason I tell him we were just playing John Denver songs. Turns out he did a bunch of construction projects for JD and was friends with him! What a coincidence.
Unfortunately he's got to get to work and has to drop us off at an intersection right at the end of a road construction zone. It couldn't be a worse place to hitch from. Traffic is only coming every 10 minutes in a line of vehicles and huge asphalt trucks are driving by constantly. Finally a guy towing a drift boat pulls over and lets us ride in the back of his truck. I'm more than happy for that and the views out the back are great. The drift boat is called Rowed Hard…nautical puns sure do make for good boat names.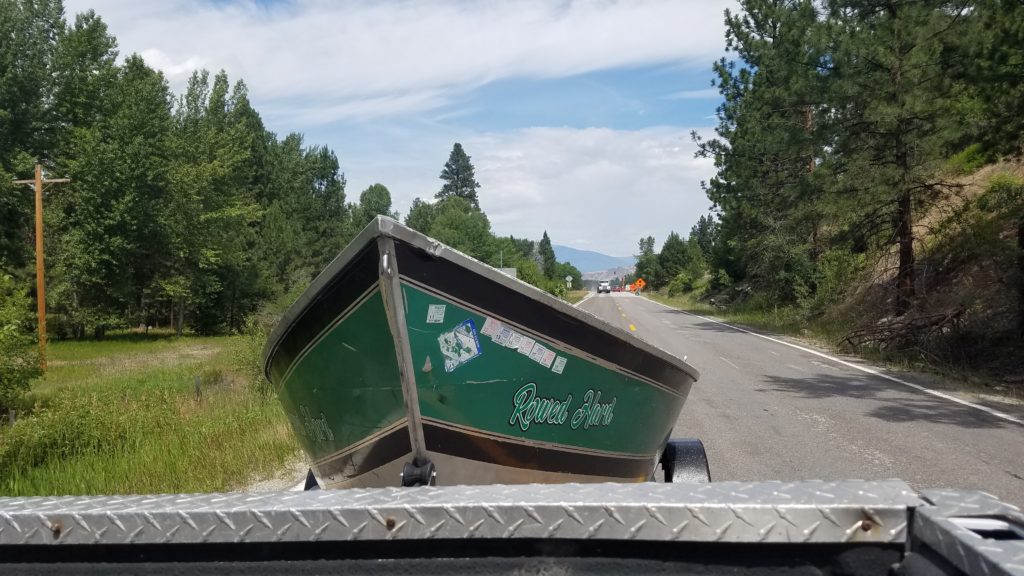 We start the trail later than we hoped for and are surprised to find Animal and Towny up ahead of us. They had better luck hitching but now we are all together again and shooting for the same campsite. We are hiking near the Idaho/ Montana border and boy are there some good potatoes to climb in the afternoon. There's also a thunderstorm that rolls through, just to make life more interesting.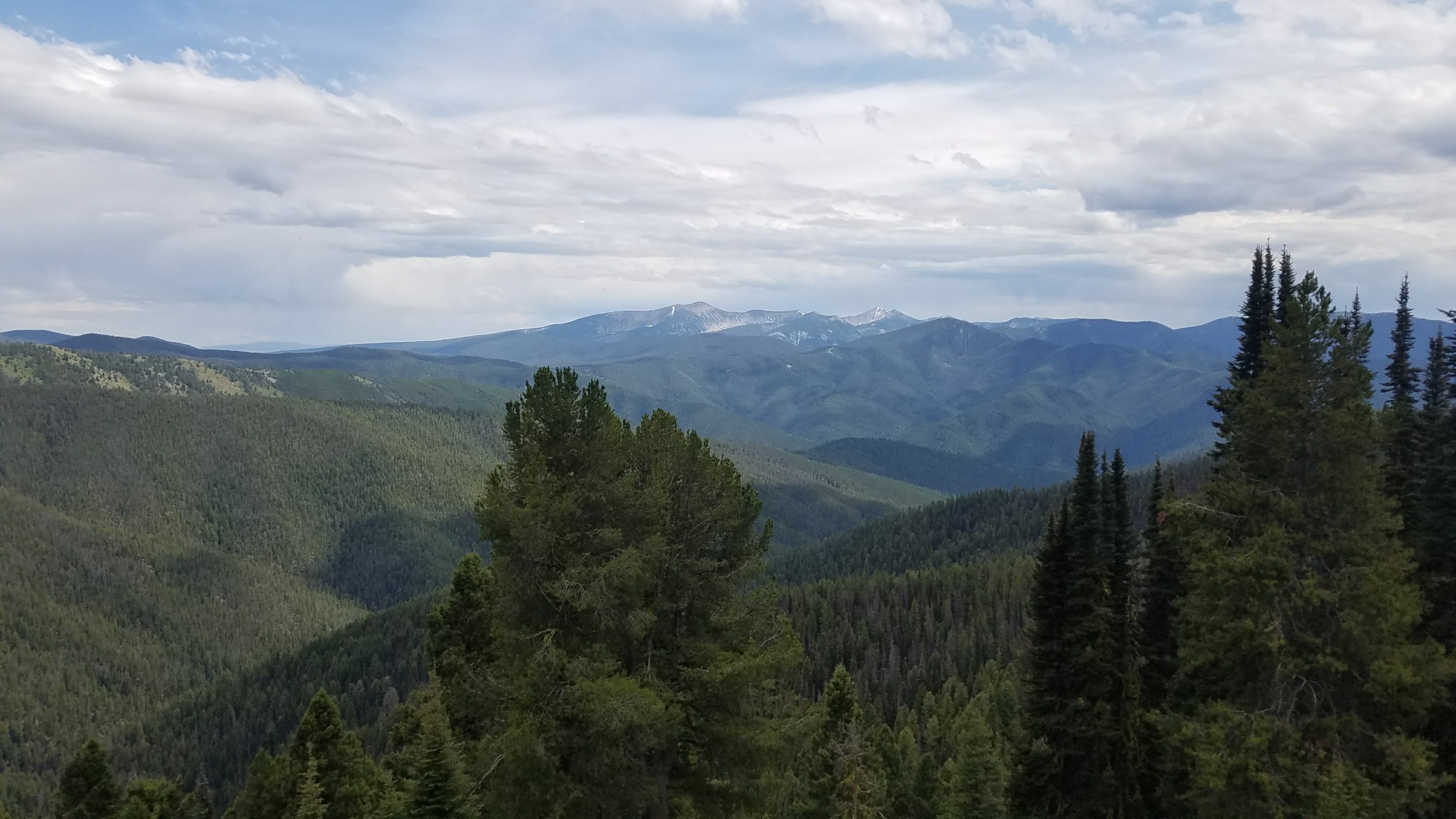 We meet a trail crew that are actually working to re-route the trail around the side of one of the potatoes instead of it going straight up. One of the crew calls it a SPUD…super pointless up and down. The short day goes by quickly and soon we are all at a trailhead campsite, batting at mosquitoes and cooking on our little stoves. We crack jokes about our location being called Big Hole Pass. Another town in the books, commencing another crack at a 122 mile section that looks to be pretty tough. Better get some sleep.