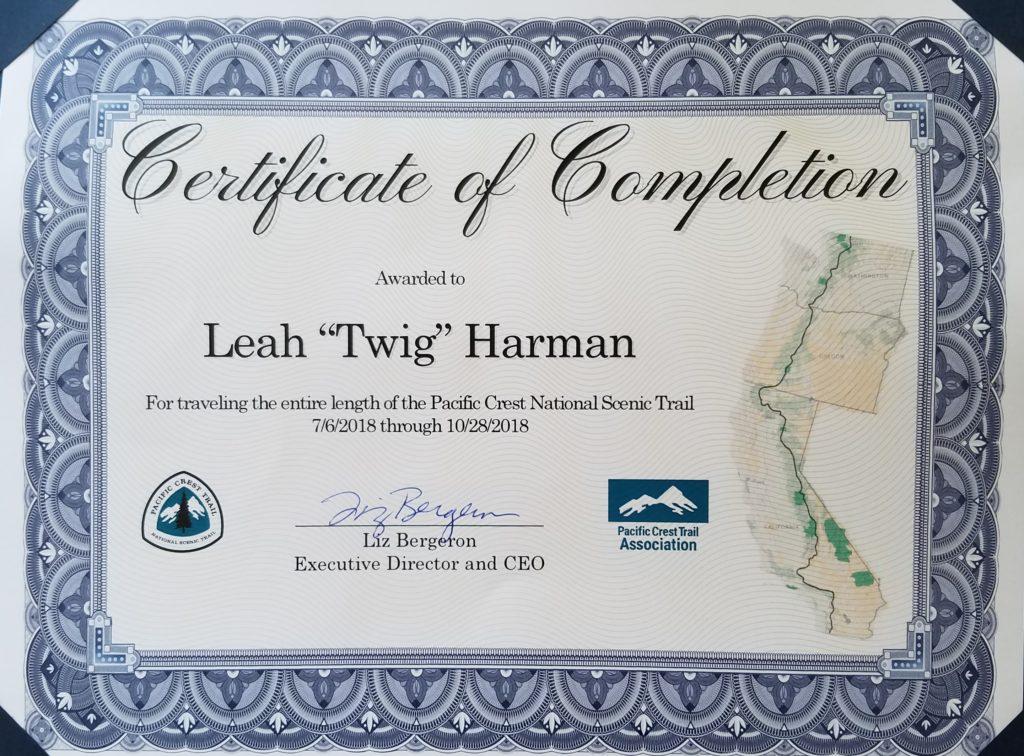 It's been just a bit over a month since I finished the PCT and I've been reflecting on my journey a lot. It's hard to believe that it's now almost exactly a year since I started the Te Araroa and I have a whole additional thru-hike to think back on. I covered over 4500 miles in one year and over 5000 miles in the last year and a half. I would have never guessed that I'd be where I am today before starting all this.
If I could use one word to describe my PCT hike, it would be PERFECT. There is not one thing that went terribly wrong in 4 months or that I would do differently. I threaded the needle perfectly between fire closures, weather events, and snow levels. I also feel so lucky that I stayed healthy and injury-free throughout. And all my gear pretty much worked as expected and was the right choice for the conditions.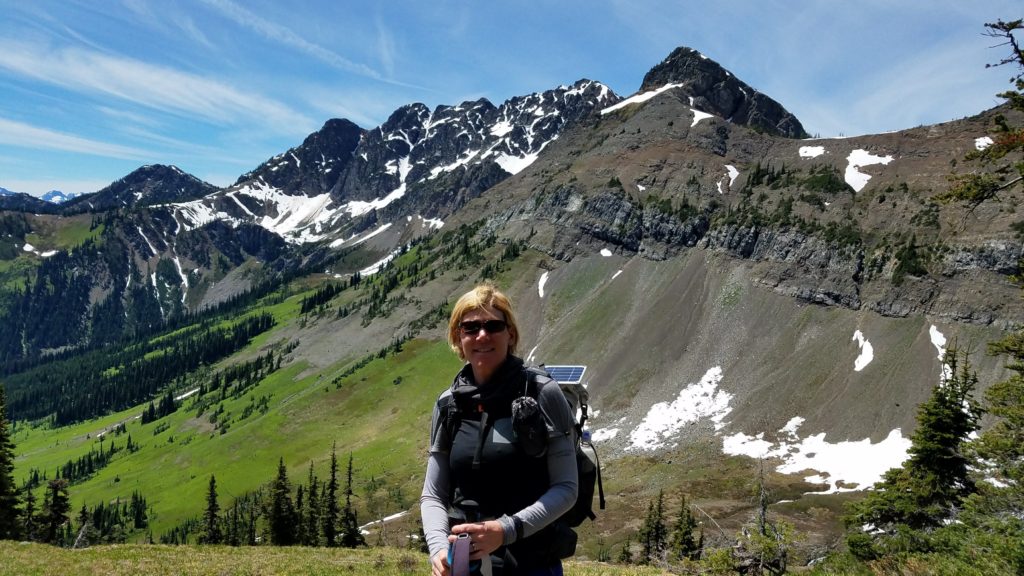 I originally planned to finish well into November, before Thanksgiving, but I surprised even myself with my hiking speed and stamina. My previous thru-hikes really helped give me the strength, experience, and confidence to push the miles on this trail. I started out at a pretty relaxed pace, but began dropping the hammer once I reached Oregon. I was very disciplined by that point, waking up by 0445 am every morning and not taking more than one zero every 500 miles or so. It paid off, as I made it through the Sierra with perfect weather. It snowed on the high passes the day I reached Kennedy Meadows South. How's that for timing?
When I try to think of bad days, I'm hard-pressed to remember many times where I suffered (mentally or physically). I never even once contemplated quitting. Looking back on a thru-hike, we usually only remember the good times. For me, the whole trail was good times.  Even the desert section in Southern California, which I always thought would suck, was instead one of the most fun and memorable sections.
Of course, the people I met along the way made it so much more enjoyable. Thank you to all the many Trail Angels that helped me (a list below). Also thanks to the many trail friends and family: Arrow, Taylor/News Feed, Skybird, Plants, Spatz, Andrew, Sassafras, Squish, Suvi, Columbus, Blue Bear, The Kid, Twist, Dahn, Flowers, Dorothy, Whip, Bella, Kuba, Salty, Bees Knees, Flutter, Alpine Pat, The King, Zappy and any others I left out of this list…sorry! It was great hiking with so many outstanding SOBO's. There were also some familiar faces that I passed going NOBO: Mary, Isha (from the TA), and YouTube star Darwin on the Trail. Sorry that I missed out on meeting up with my SOFL friends Abigail and Cody (Sunshine and Trailmix), who also completed the trail this year, going northbound. Congrats to all!
So without further ado, here are some of my stats:
Total Distance (best estimate including side trips, alt trails, and some walks to and from resupply points…doesn't include a lot of the walking I did in towns, around camp, collecting water, etc.): 2737 miles
Dates: July 6, 2018 to October 28, 2018 (115 days)
Average Daily Distance: 23.5 miles (24.5 miles not including 5 zeros). My daily average for WA was 19 miles, 23 miles for OR, and 26 miles for CA. I averaged 28 miles in the last 700 miles of Southern California, aka the Desert.
Longest distance hiked in 1 day: 36 miles (getting into Warner Springs)
Shortest distance hiked in 1 day: 2 miles
Days hiking 1-10 miles: 7
Days hiking 11-15 miles: 6
Days hiking 16-20 miles: 8
Days hiking 21-25 miles: 25
Days hiking 26-30 miles: 34
Days hiking more than 30 miles: 30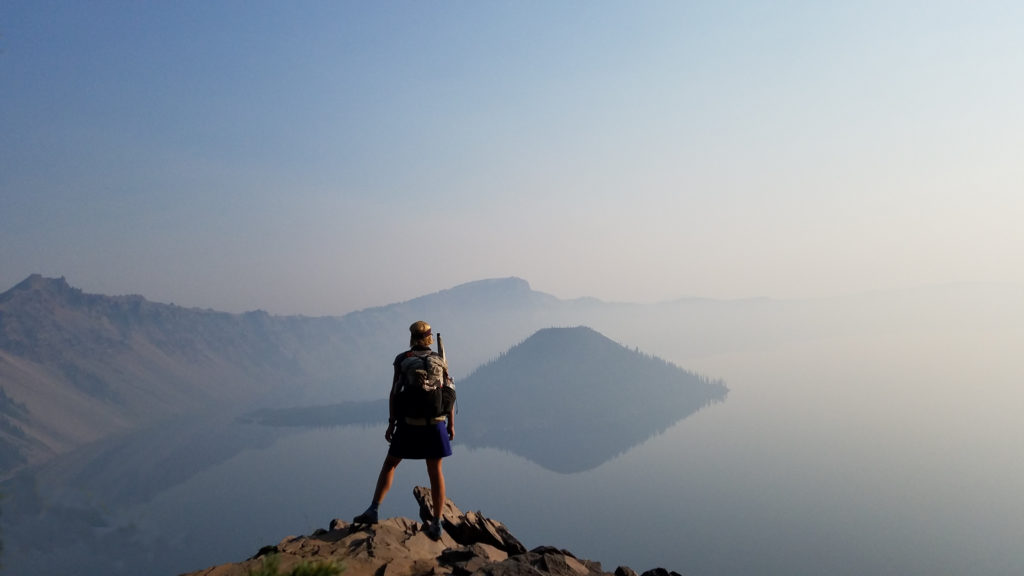 Total distance missed due to fire closures: 11 miles near Idyllwild, and first and only break of my continuous footpath from Canada
Mt. Everests (Effectively) Climbed: 16.8.  The elevation change on the PCT is 485,978 ft up and 489,296 ft down: the equivalent of walking up and down Mt. Everest almost 17 times from sea level.
Most Climbing in 1 day: 10,000 feet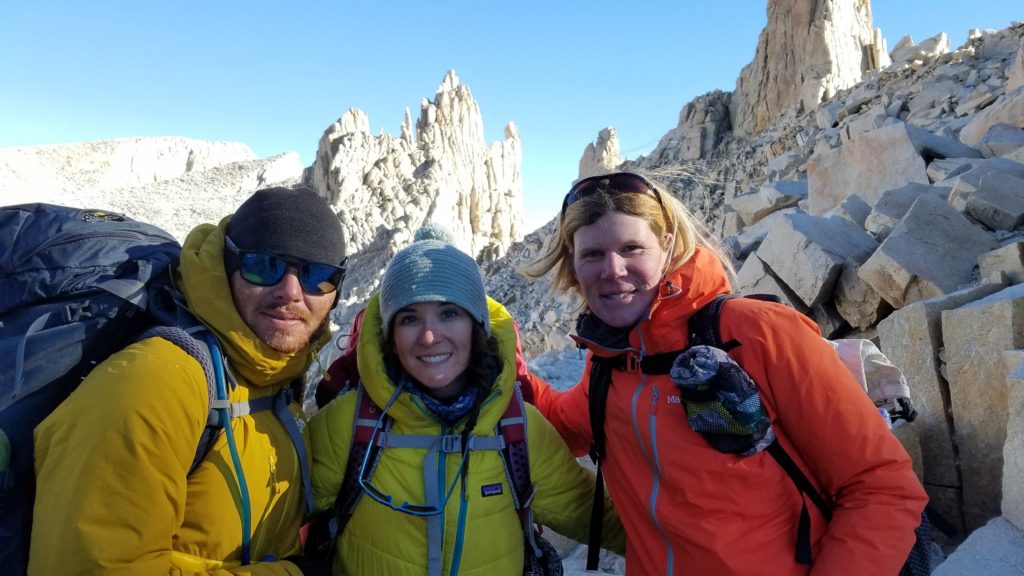 Earliest start: On the PCT by 0430 am, on the side trail to Mt. Whitney by 0330 am.
Latest finish: 9 pm
Zeros: 5 (Portland, Ashland, South Lake Tahoe, Bishop, Ridgecrest)
Neros (15 miles or less): 13
Number of days spent in WA (about 530 miles): 28
Number of days spent in OR (about 460 miles): 20
Number of days spent in CA (about 1740 miles): 67
Nights camping alone: 20
Nights camping with 1 or 2 others: 35
Nights camping with 3-6 others: 13
Nights camping with more than 6 (excluding campgrounds): 6
Largest group of thru-hikers camped with on the trail (excluding campgrounds and towns): 10, all SOBO's at Middle Fork Feather River, NoCal.
Nights camping at a trailhead campground, town campground, or thru-hiker designated space near a resupply location: 17
Nights spent in a hut/shelter on trail: 4
Nights in a motel (shared with other thru-hikers): 7
Nights in a hostel: 3
Nights in a Trail Angel's house: 9
Total nights indoors: 23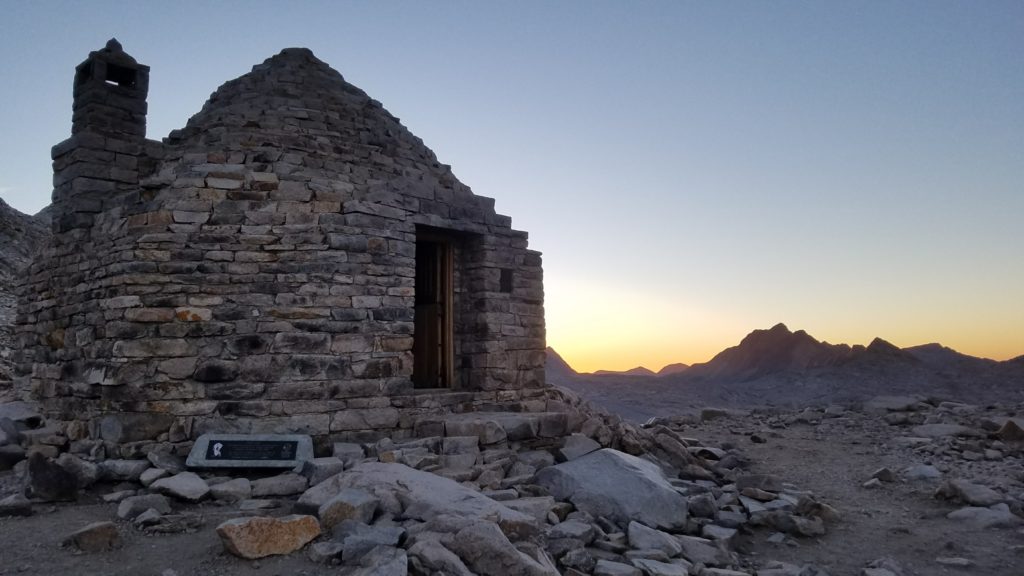 Longest consecutive distance hiked alone: 205 miles from Reflection Pond, Glacier Peak Wilderness to White Pass, WA.
Longest distance hiking with another: roughly 645 miles
Side trips: Old Snowy Summit Trail (Goat Rocks), Oregon Skyline Trail, Crater Lake Rim Trail, Burney Falls and Submarine Cave, Boiling Mud Lake-Lassen National Park, Kearsarge Pass exit from Sierra, Mt Whitney Summit Trail.
Number of days I could see the same mountain: 20, Mt Rainier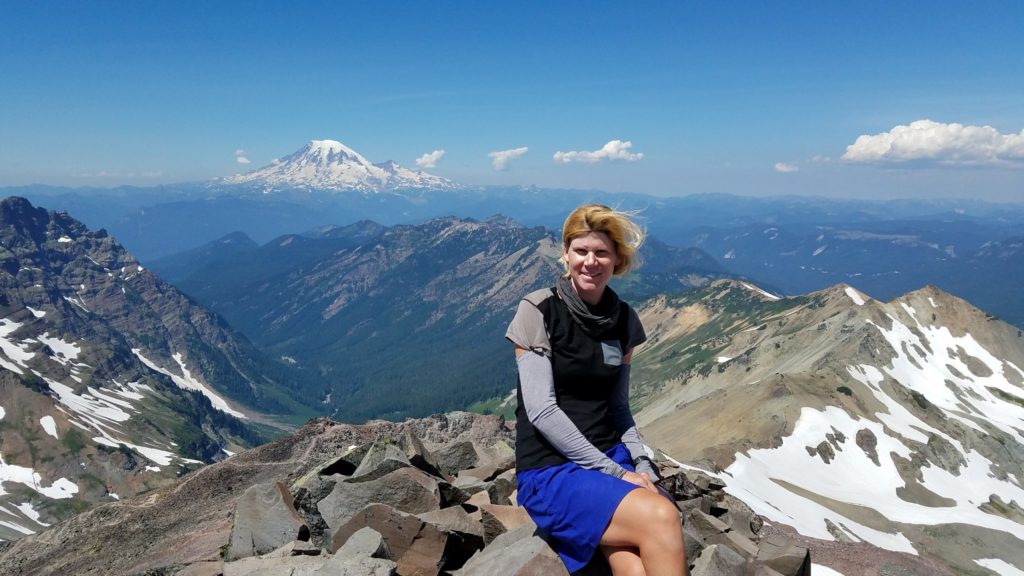 Precipitation on the trail: Washington: 1 day of afternoon thunderstorms (1st day), 4 days with light drizzle or mist just in the morning; Oregon: 1 morning of mist; California: 2 days with rain lasting 5-20 minutes at a stretch, 1 night of rain while I was under a roof in Agua Dulce.
Towns/resorts/resupply points visited, in order: Mazama WA, Stehekin, Skykomish, Snoqualmie, White Pass, Trout Lake, Cascade Locks/Portland, Timberline Lodge, Sisters/Bend, Shelter Cove, Mazama (Crater Lake), Ashland, Seiad Valley, Etna, Castella, Burney Falls, Burney Mountain Guest Ranch, Old Station, Belden, Quincy, Sierra City, South Lake Tahoe, Tuolumne Meadows, Reds Meadows, Independence, Bishop, Kennedy Meadows South, Ridgecrest, Tehachapi, Hikertown/Weeville, Agua Dulce, Cajon Pass/Wrightwood, Big Bear, Idyllwild, Warner Springs, Mt Laguna, Campo
Pizzas consumed along the way: 8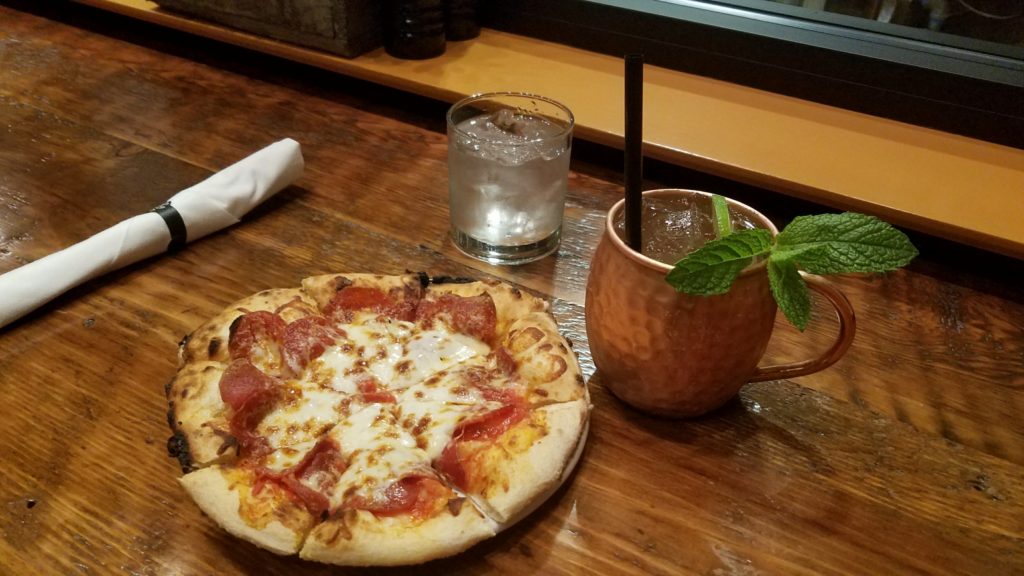 Resupply Boxes sent: 8 (Stehekin, Steven's Pass, Snoqualmie, White Pass, Timberline Lodge, Shelter Cove, Mazama, Tuolumne)
Campfires made: 0 (we shared a campfire with neighbors at 1 campground and at Harts Pass with Broken Toe)
Most NOBOs passed in a day: Over 100, I lost count
Injuries: a sore hip 1 morning; I felt a twinge in my right shin from time to time but it never got worse; my right knee hurt really sharply for a few hours one day, then on and off for about a week.
Blisters: 3
Animals sighted: 6 bears, 2 herds of elk, about 20 mountain goats, countless deer, marmots, pika, cows, coyote, fox, grouse, salamanders, lizards, a few snakes (no rattlers),1 irate falcon, and several mean roosters (the only animal that actually attacked me and caused injury, thanks Cornelius, but maybe I provoked it). I had ZERO encounters with animals getting into or messing up my stuff (unless I count the time a slug made a nest in my shoe in Portland).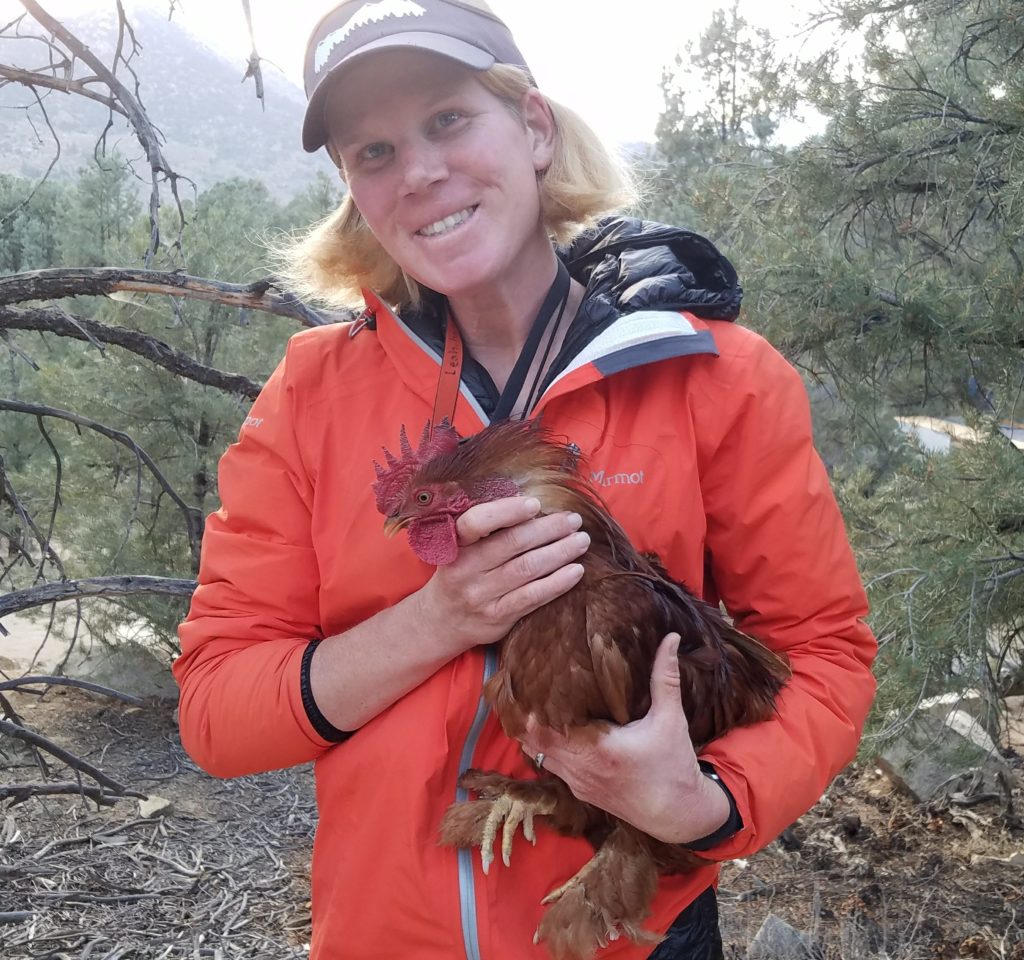 Times I Wished I Carried a Gun (or Knife or Bear Spray): 0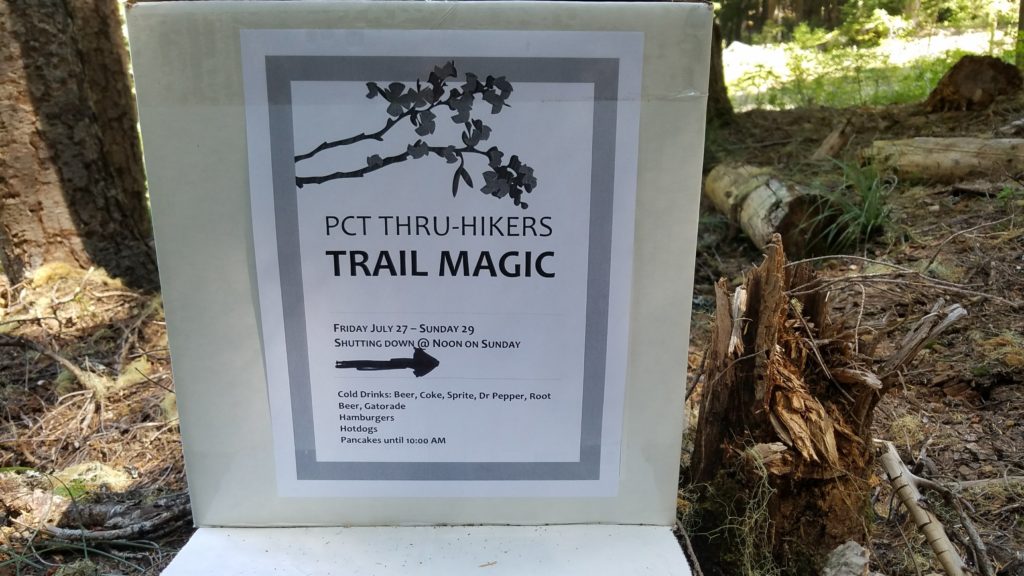 Trail Magic and/or Trail Angel List: Stay in Seattle and ride to Hart's Pass from my friend's Jon & Jen, Broken Toe/Hart's Pass, trail runner that gave me snacks outside Snoqualmie, Chinook Pass tables and set-up, Trout Lake set-up x2, Staying with SkyBird's parents Shelly and Ray in Trout Lake and Portland (some of the best TM!), Becky Fromm (received a bunch of packages for me and delivered them to Cascade Locks), Cascade Locks set-up, Taco Tuesday at Olallie Lake, 3 different coolers the day before Bend, great hitches in and out of Bend, set-up just before Ski Shelter/Shelter Cove, Devilfish at Mazama, staying at Chanty's house in Ashland, cooler after leaving Ashland, birthday cake at Etna distillery, Castella campground couple and setup, nice hitches in and out of Quincy (plus a woman gave us her leftovers), a cooler from Reno Dave at Donner's pass, awesome stay at Trail Angels Darcy and family for zero in South Lake Tahoe, Reds Meadows JMT hiker food dumps, Beardoh's gift of bars when I was starving in the Sierra, sharing of coffee and chocolate on top Mt Whitney, my friend Josh and Family in Ridgecrest (PCT party crash), an awesome stay with Mad Max in Tehachapi, the amazing hospitality of Hiker Heaven and the Saufleys, the PCT Hiker Fan Club, stash under I-10, bicyclists that gave me GU packets before the biggest climb up San Jacinto, couple that gave us tons of food in Idyllwild, cache and stash under bridge at Scissors Crossing, Gail who let us camp at his campsite at Mt Laguna, and finally beers, soda, and snacks just before Lake Moreno. To wrap it all up nicely, my friend Jon drove all the way from Phoenix to pick me up and he and his partner Laurel spoiled me at their home for 3 days after the trail. Amazing!
Gear: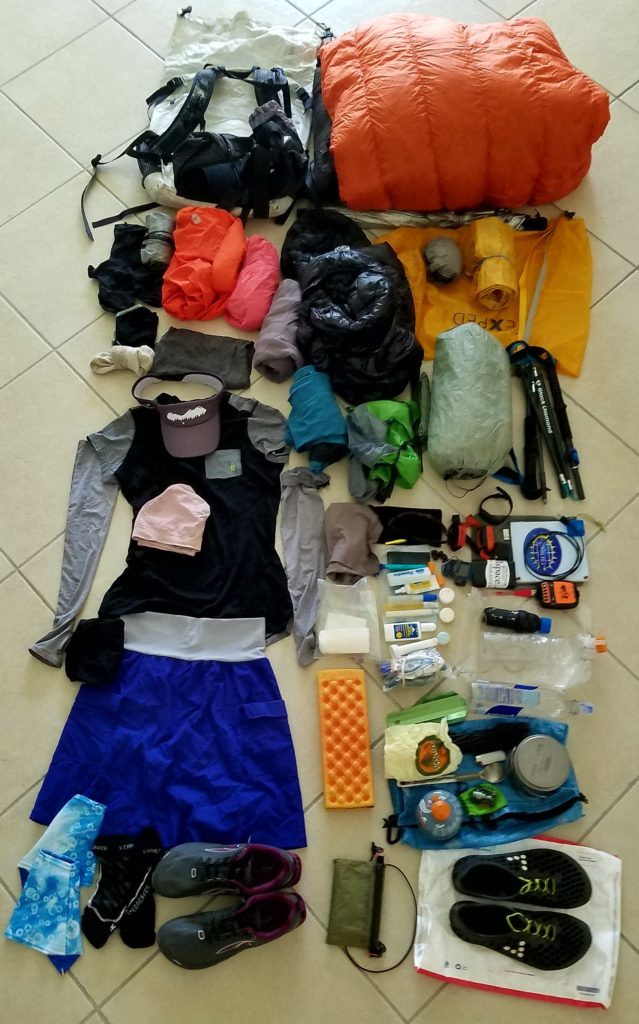 Starting (and ending) Baseweight: around 13 lbs.  I switched out, added and got rid of some items along the way, mostly to cope with the cold in the Sierra. But I pretty much stuck with all my same basic items.
Heaviest Load carried: about 30 lbs, coming out of Bishop to finish the Sierra. I carried too much food, after suffering a calorie deficit on the stretch before.
Longest food carries: 6 days (about 150 miles) x3
Shoe swaps: 4 pairs, all Altra Superiors. 1st pair: Start to Shelter Cove (about 800 miles); 2nd pair: Shelter Cove to Tahoe (about 800 miles); 3rd pair: Tahoe to Agua Dulce (about 600 miles—rough miles through the Sierra so this pair wore out faster); 4th pair: Agua Dulce to end (560 miles and I'm still wearing this pair as they are hardly showing any wear).
Least used item: umbrella…I used it for rain 3 times and the rest mostly for sun
Gear failures: sawyer squeeze filter and Evernew hydration bladder—1st day (I had used both of these for my previous TA thru-hike and should have started with new ones).
Gear (mostly) destroyed through use by the end: Trew Merino Pocket T (worn thin but amazingly still no holes!), Icebreaker underwear, 2nd Evernew hydration bladder, many pairs of socks, Exped packliner…too many small holes to last another thru-hike.
Gear damaged but repairable: dirty girl gaiters (large hole patched)
Top awards for durability:
Therm-a-Rest NeoAir XLite. I was an early adopter of the Xlite, purchasing one the first year it came out in 2012. As such, mine is of the original semi-transparent material that was said to be too noisy. My first impressions of the pad left me thinking it wouldn't last more than a year or two, being that the material was so thin and light. Maybe because of this first (more durable?) material, I have been using this same pad for 2 long thru-hikes and 7 years. In all that time, it has not developed one hole or leak, which is amazing for an inflatable pad!
Zpacks Solplex tent: far outlasting the warranted 1 thru-hike, this tent has now been with me on the Colorado Trail,  AT section hike, Te Araroa, and PCT, with well over 200 nights keeping me sheltered from all kinds of crazy conditions. It will be with me on the next thru-hike, that is for sure.
Trew Merino Pocket T: Most merino shirts have a life expectancy under 1000 miles. I have been astounded that my Trew merinos have each last an entire thru-hike. I love these shirts!
Purple Rain Adventure Skirt: I began the PCT with a new skirt, not because my former skirt was done, but I just really wanted a new look. The blue color also seemed appropriate for the Pacific Crest Trail. I was impressed that this skirt looked just about as good at the end of the hike as when I started. There was no fading, nor did I have any rips or stains…just a bit of residual pine sap. Between my shirt and skirt looking so good and with no holes, most people didn't recognize me as a thru-hiker. I looked too clean!
Black Diamond Carbon Distance trekking poles: many people seem to break their carbon trekking poles but mine have lasted for many thousands of miles. The tips, baskets, and straps have all had to be replaced, but it is easy to do with these poles. If anyone has any of these straps that they are not using, I'd be happy to take them off your hands!