Sunday Apr 24th, 2022, 0620-1820
HWY 260 crossing to edge of Little Colorado River Canyon, EABO mm 347, Segment 6 mm 1.5.
17 miles.
It was again cold overnight but without as much condensation, so it didn't feel as bad. I think my thermometer reached 22 degrees. Again, I had a hand warmer radiating a little heat all night…a nice little hack. Around 5 am, a truck rattle by on the nearby dirt road and stopped about 50 yards away. I got up to pee and heard a strange, artificial sound. At first I thought it was a coyote but then realized it was a fake turkey call. The guy in the truck had posted up nearby, trying to call in some gobblers. I don't think he saw our tents in the dawning light. I resisted the urge to gobble back and instead started talking to myself, intent on letting the hunter know I was there and I was a person. I felt bad about disrupting the his hunt. We packed up quickly to give him space.
We were well positioned for a nice morning. First we crossed the highway to find a trailhead long-drop…good timing. Next we began a 7 mile stretch on an old railroad converted to trail, the Old Apache Railroad Trail. The gravel path was on a berm through more meadow. The soft morning light made for a beautiful experience. It warmed up quickly too. We saw a herd of elk in the distance and decided to use the cover of a knoll to see how close we could get to them. We dropped packs and headed cross country towards them. Coming over the knoll, we learned that they were onto our stupid little game and were already moving away. We came around another corner to find a group of 4 bachelors up close. They put their noses up and trotted off. They looked so regal in these meadows, perfectly suited to the environment.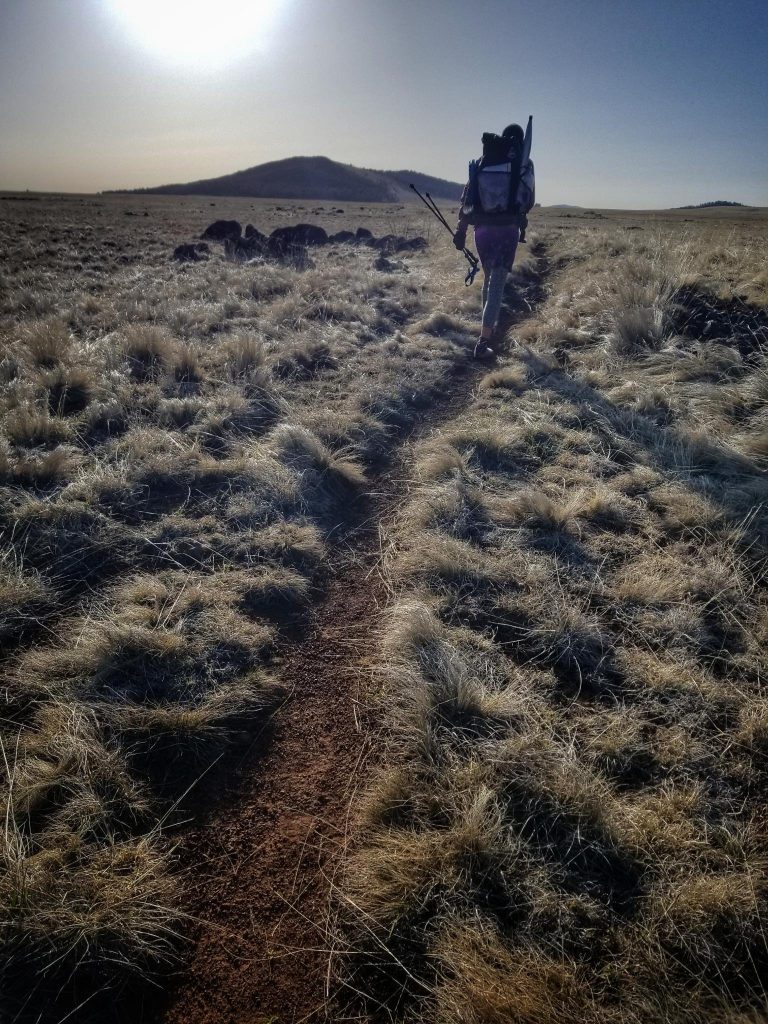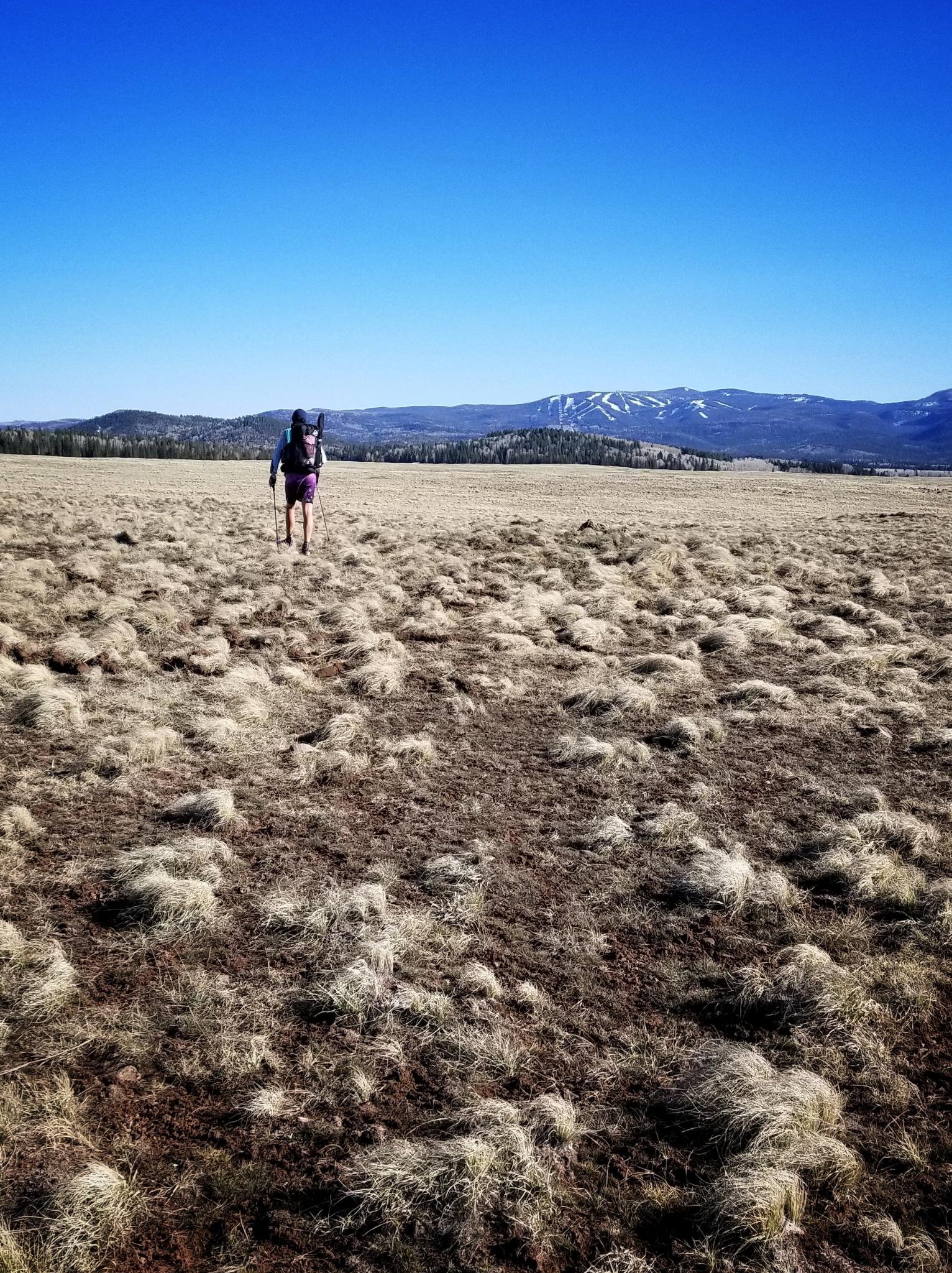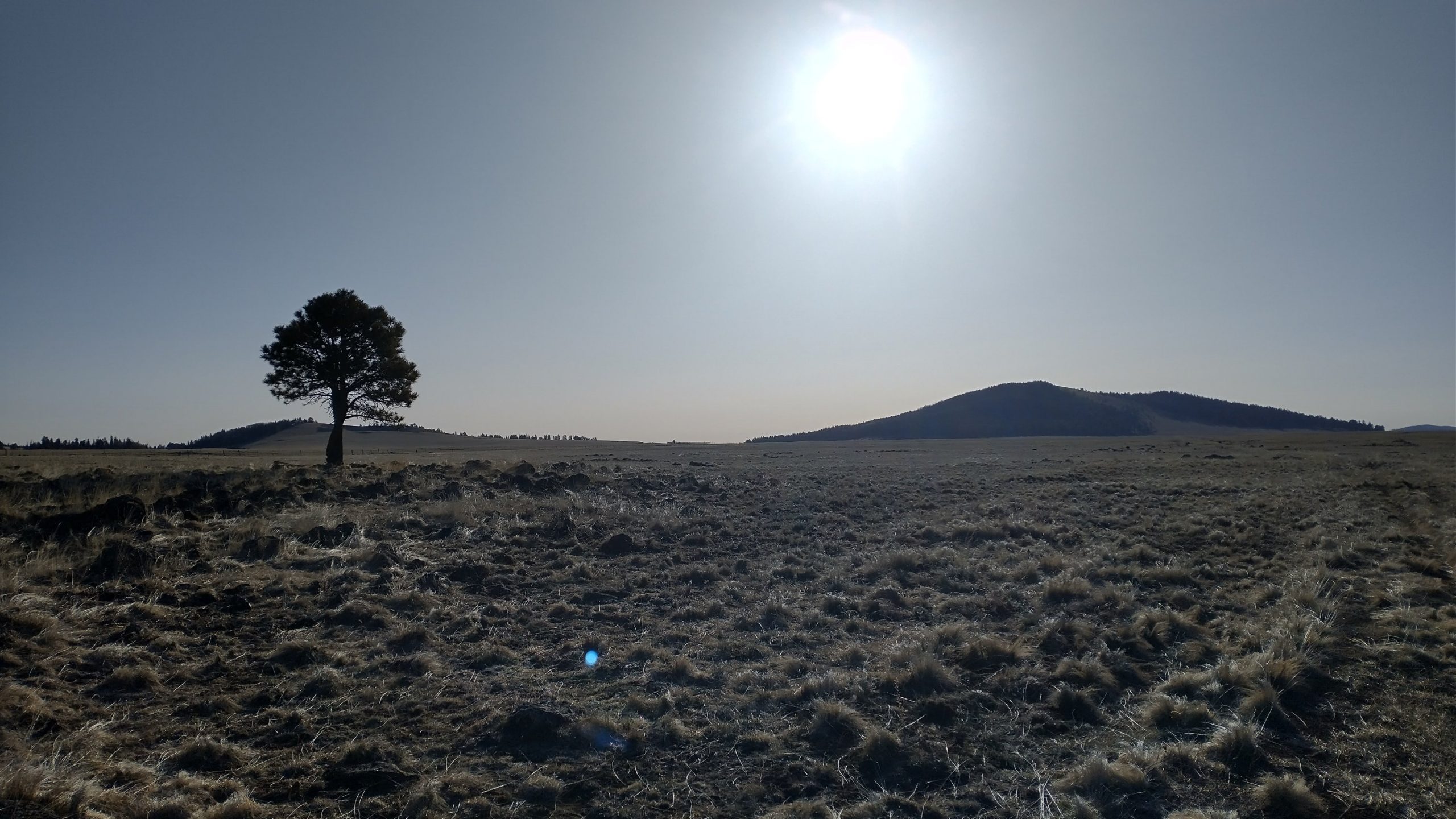 There were tons of melted snow lakes and grass for the elk and other animals to consume. We even walked over some patches of snow. The nearby Sunshine ski resort provided a nice backdrop. As had been common to our experience thus far, there were no other human footsteps on this trail. Everywhere we'd traveled had felt very remote. The summit of Mt. Baldy came into view, confirming that there was still too much snow to attempt the alternate trail to the top. I'd have to save it for another time.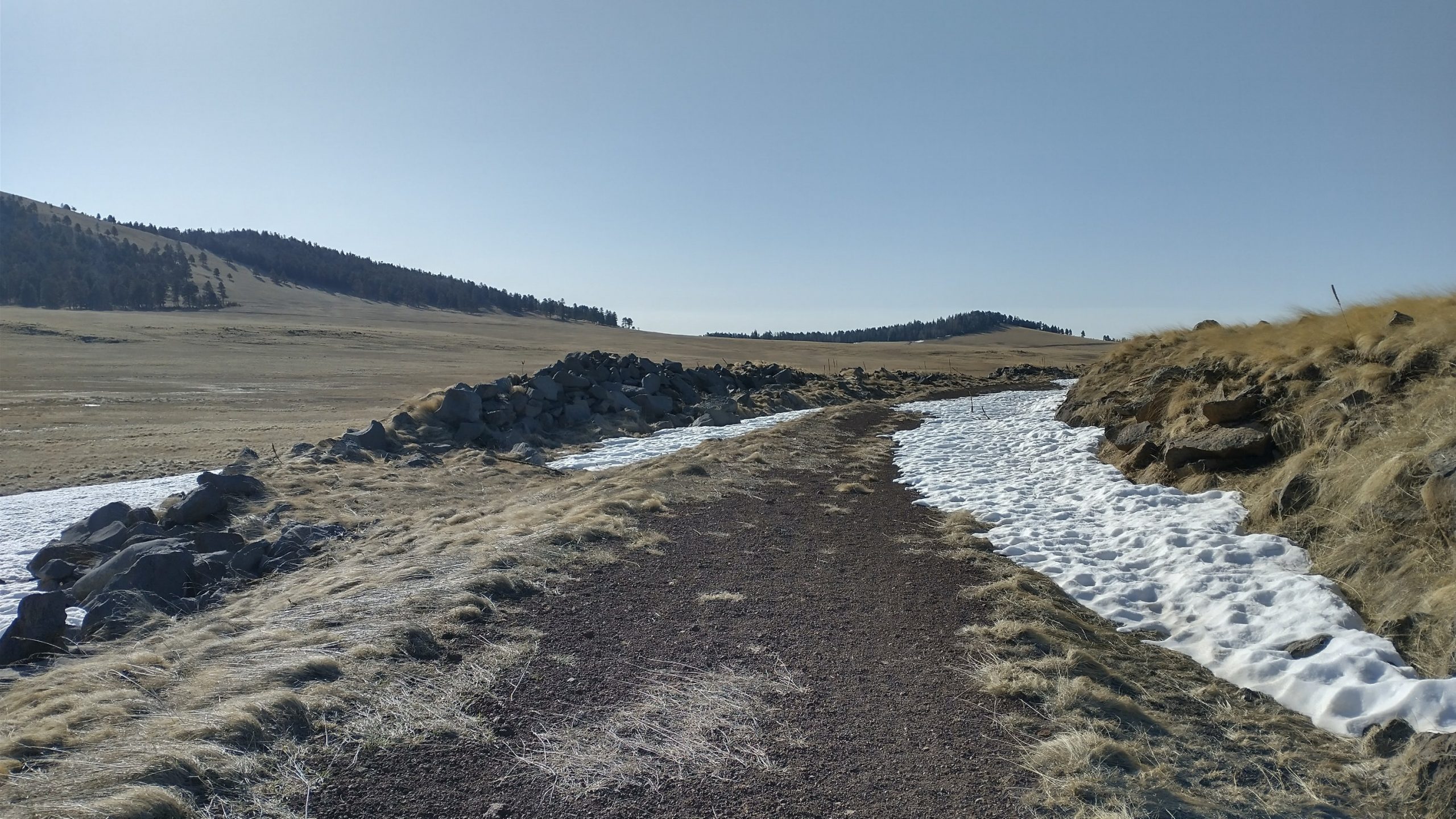 We departed the railway for a dirt road that would take us into Greer. We'd left food resupplies at the Lazy Trout general store, so needed to make a pit stop. Greer's a cute little community of vacation homes and rental cabins. We were eager to get breakfast and probably stay for lunch too. We could've even opted for a room or cabin…we weren't yet sure.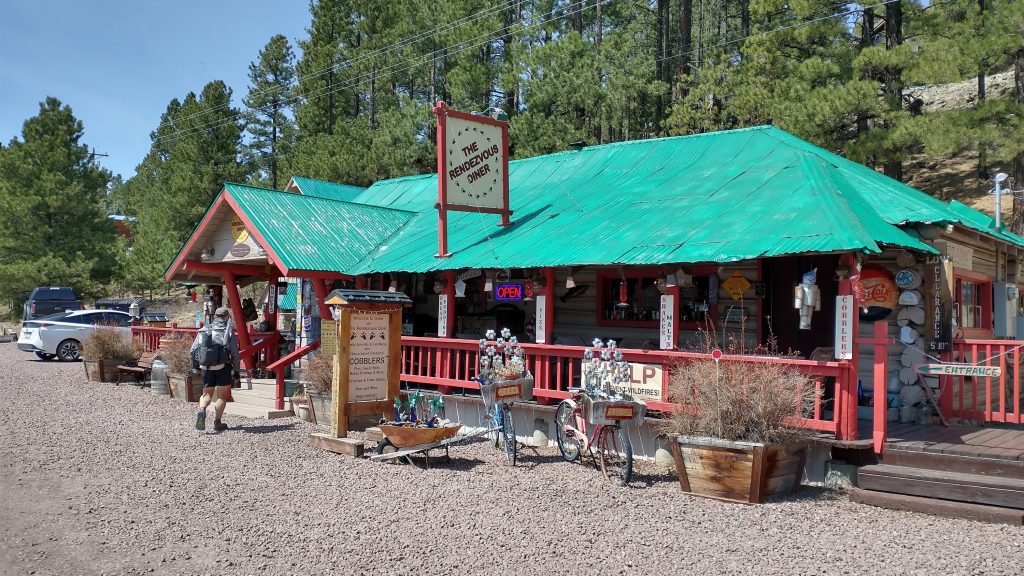 We wondered into the only place serving breakfast, the Rendezvous cafe. It was rightfully a popular place on Sunday morning and everyone turned around to look at us as we entered. I guess they don't see backpackers much in these parts. Probably most were wondering why we didn't just leave our packs in our car. I had a delicious omelet and some peach cobbler. It all hit the spot. We had to walk another mile to get to where our boxes were…we tried sticking out our thumbs but there was hardly any traffic. After stuffing more food into my pack…which already had more than a day's rations leftover from the previous section, we retraced steps back to 'downtown'. We found a lodge and bar to hang out in for a few hours.
Finally the call of the wild sang in our ears. There had been tons of open land for camping outside of town, so we figured we'd save some money and get some more miles done. So long Greer. We found a spot just outside a burn area above the canyon of the Little Colorado River (why is it called that if it originates in Arizona?).