Friday Apr 22nd, 2022, 0830-1800
Hwy 60 to Country Club & Chipmunk, EABO mm 304, Segment 5 mm 17.
24 miles.
There was a wind and dust advisory for this day, plus warnings about extreme fire danger. The Flagstaff fire was raging to the west. And the overnight low was forecasted to be 29. So naturally, we left our safe, warm hotel room to set out for a night in the woods. We were definitely dragging our feet to leave town. There were 2 access points to this 'metropolis' off our route, the 2nd going right past a shopping center in Pinetop. Originally we'd hoped to walk the 7 miles between access points before stopping in town, negating the 3 mile side trip involved with the 1st access point. But circumstances had worked out better for the first.
But now we had to escape the town vortex not once, but twice. 925 woke not feeling very well, so we left him in the room to get better. Hopefully he wouldn't be too far behind us. We ate a bunch of leftover food, packing out pizza for dinner. We walked just past a crossroads to stick out our thumbs, hoping to negate 2 miles back to the trail. Our luck continued. Within a few minutes, a nice lady pulled over to give us the short ride. The morning was off to a good start. We wondered along some more mtn bike trails, eventually working our way back into some suburbs and once again the highway. It was in the realm of lunchtime, so I headed straight for the nearest fast food, a Panda Express. I'd been craving some orange chicken.
We dilly dallied once again for too long, reluctant to head back outside into the wind. It was quite strong by now. I was also suffering from a runny nose, sore throat, and frequent sneezes. These symptoms had started several days prior but seemed worse this day. I thought I had a cold at first but by this time, I wondered that I might just be experiencing an allergy to all the dust and pollen. I'd never had such problems before but it made sense, given how bad the conditions were.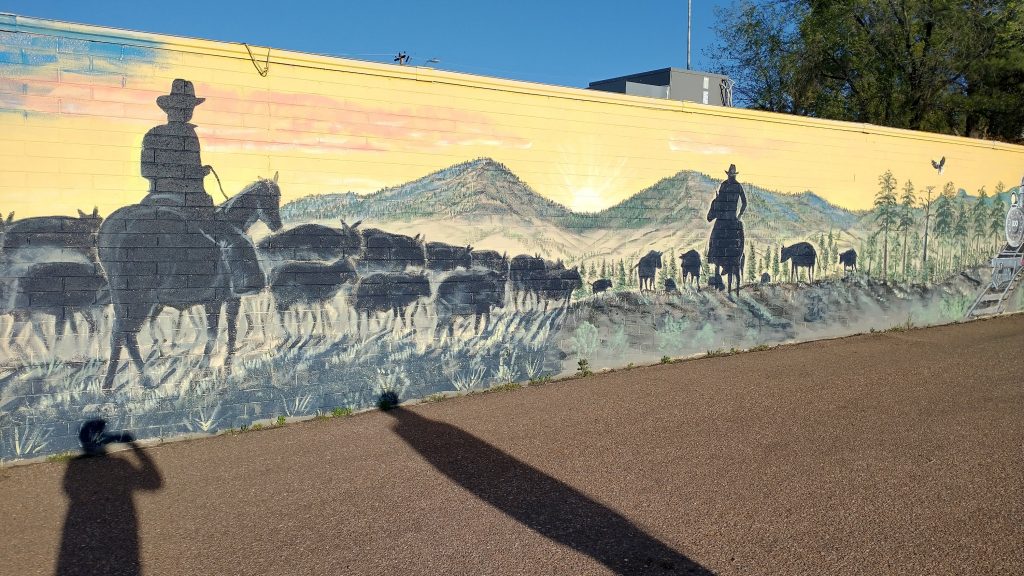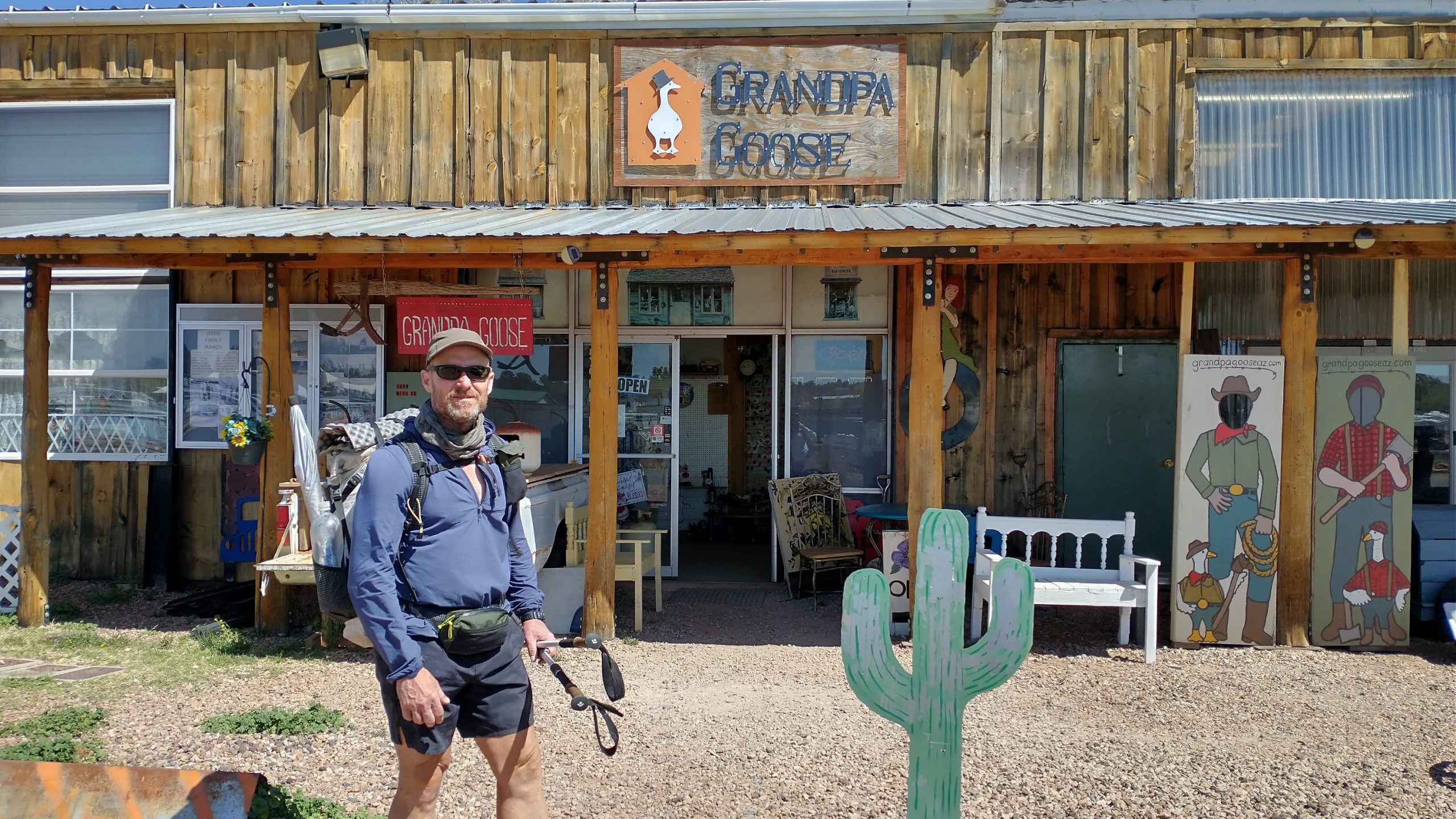 Our thru hiker ways prevailed at last, and we were on our way for a series of zigs and zags cross country style. After ducking and hopping several fences, walking down powerline roads, and generally meandering about, we came to Timber Mesa Trail on a ridge to the east of Show Low. This trail had nice views west, all the way back to Juniper Ridge. We also caught glimpses of the White Mountains, with their many volcanic cinder cones dotting the horizon. We could barely stand at the viewpoints because the wind was blowing us away.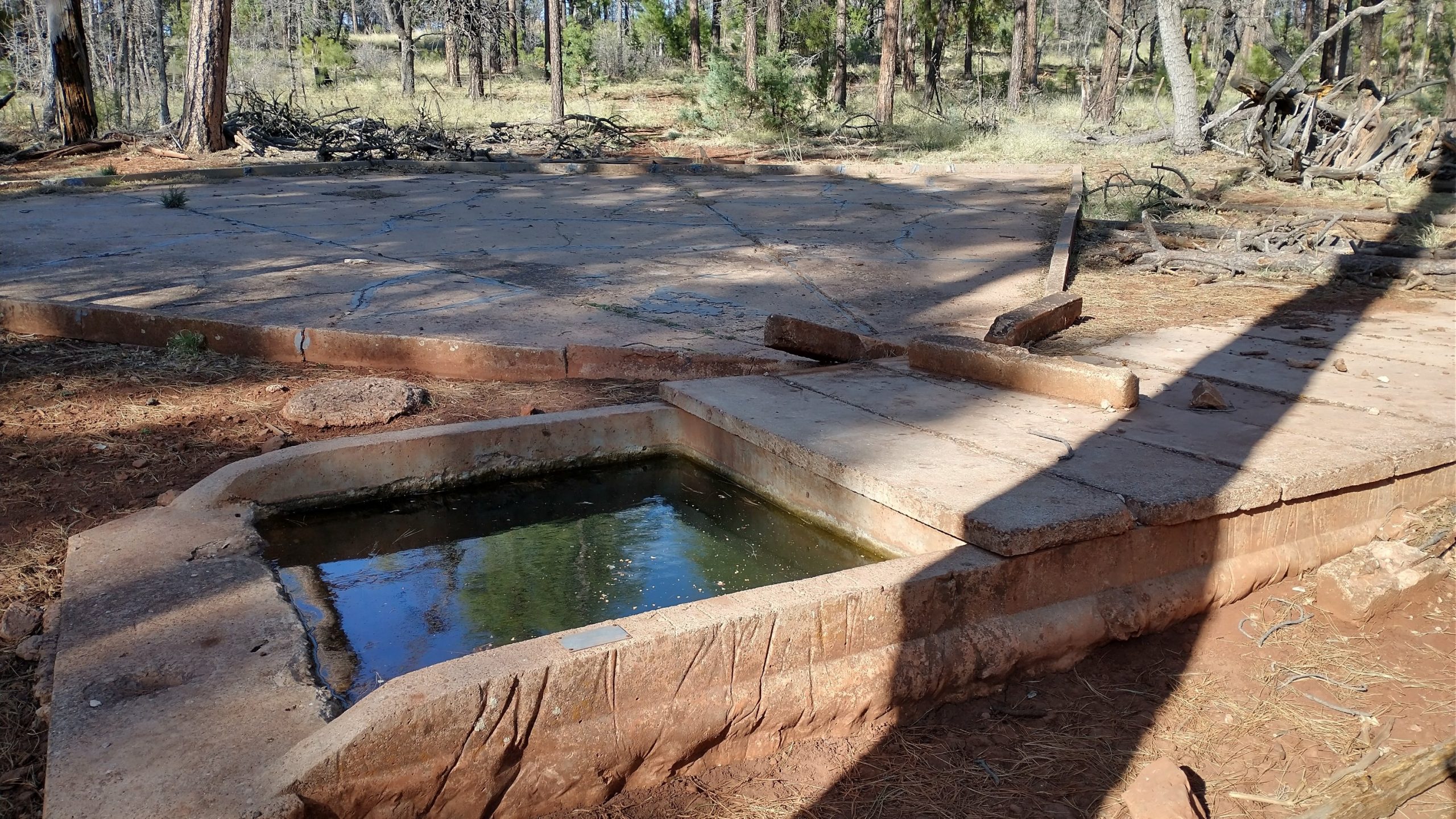 We went up over another hill as it was getting later in the day. We checked out a water guzzler but didn't need to collect any. I just find them interesting. There was also a lava tube but it was fenced off. I didn't have a desire to crawl into it anyway…I'm not much of an underground person. The areas we'd been going through had a lot of logging activity, so we really wanted to get down lower in elevation, away from the logging and wind.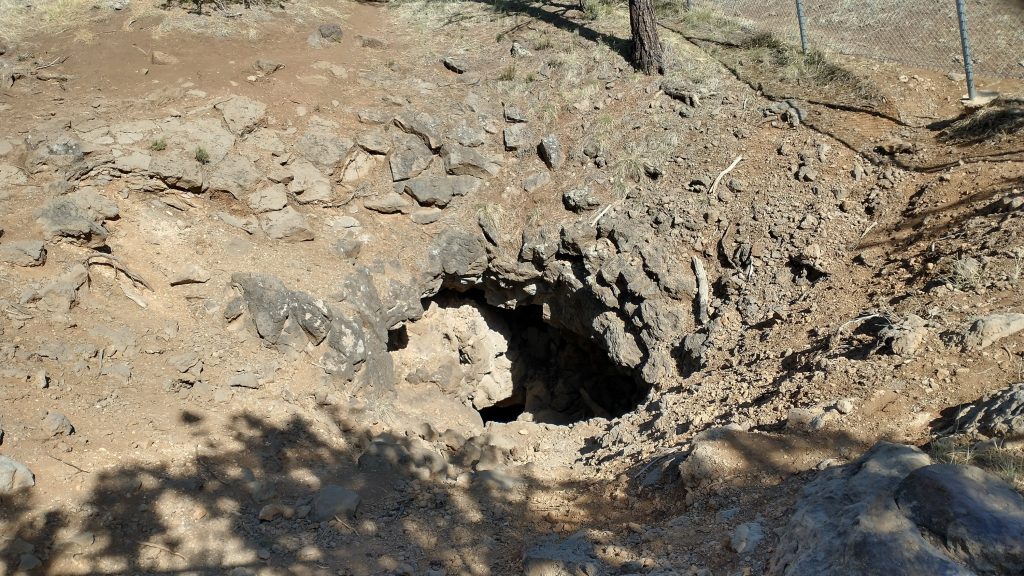 We came to a nice forest near Country Club estates. As with many of the ponderosa forests here, the understory had been completely cleared, leaving only the big trees. This makes for a lovely, open park-like feel but not as good for providing shelter from the wind. After talking to a couple walking a dog for a bit, we found a spot where a bunch of young ponderosa were growing. We set up in their midst, quite well protected, and hoped for the wind to die more overnight. I could tell it was going to be a very cold night.