March 4th
Clutha River (km2610) – Wanaka (km2620)
Mileage: 6mi/10km
I took it really easy again on this morning. I wanted to get some work done on the blog before town craziness hit and also enjoy my alone-time. The secluded campsite was just so peaceful. I got a great video of a piwakawaka (fantail) singing in the tree right above me. It's nice to just stay in one place for awhile to enjoy the local nature.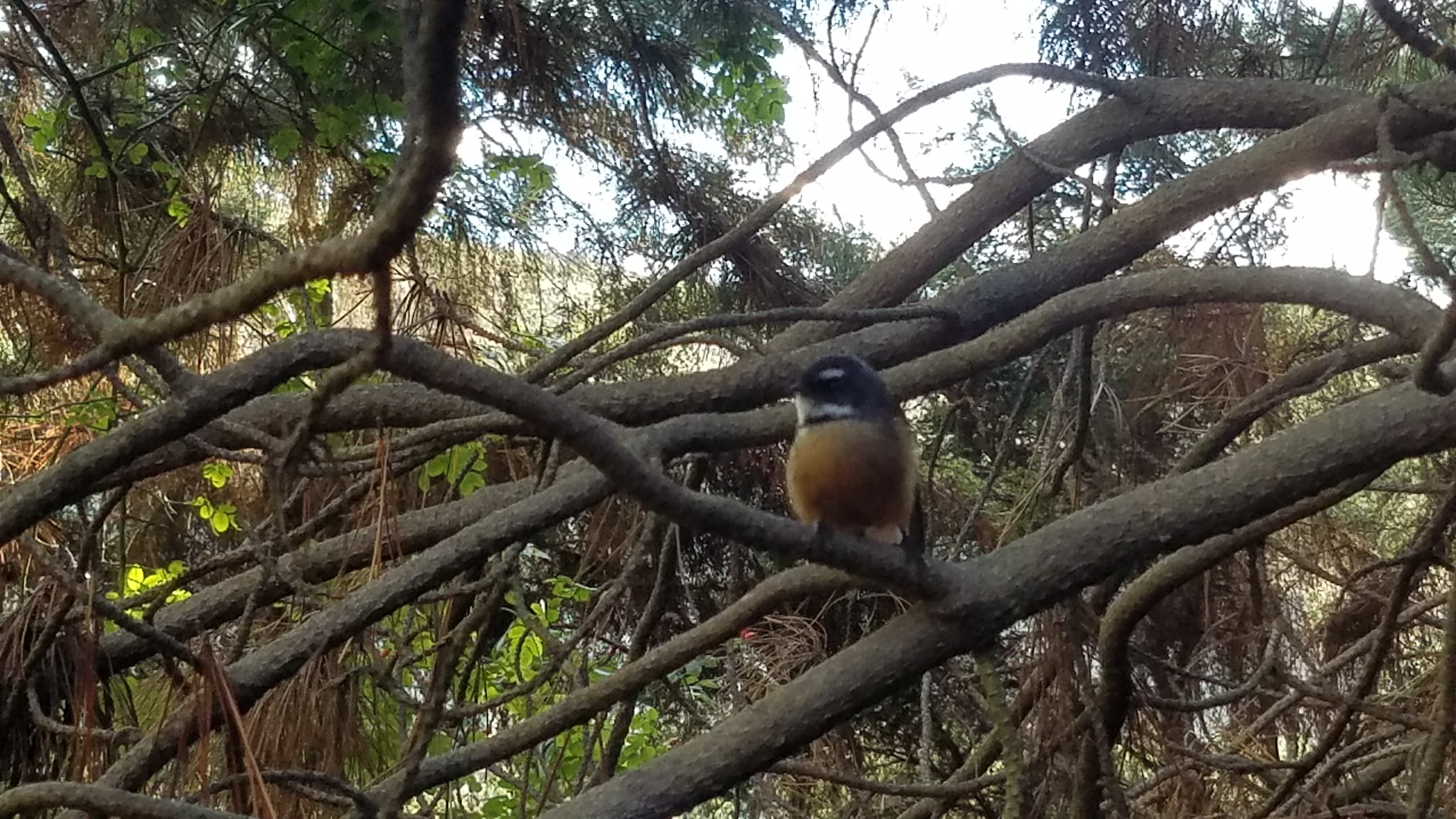 I was back on the trail at 9 am and had 10 km to cover before arriving at Wanaka. The multi-use path continued around a point, following the lake shore. There were tons of people out enjoying the Sunday morning.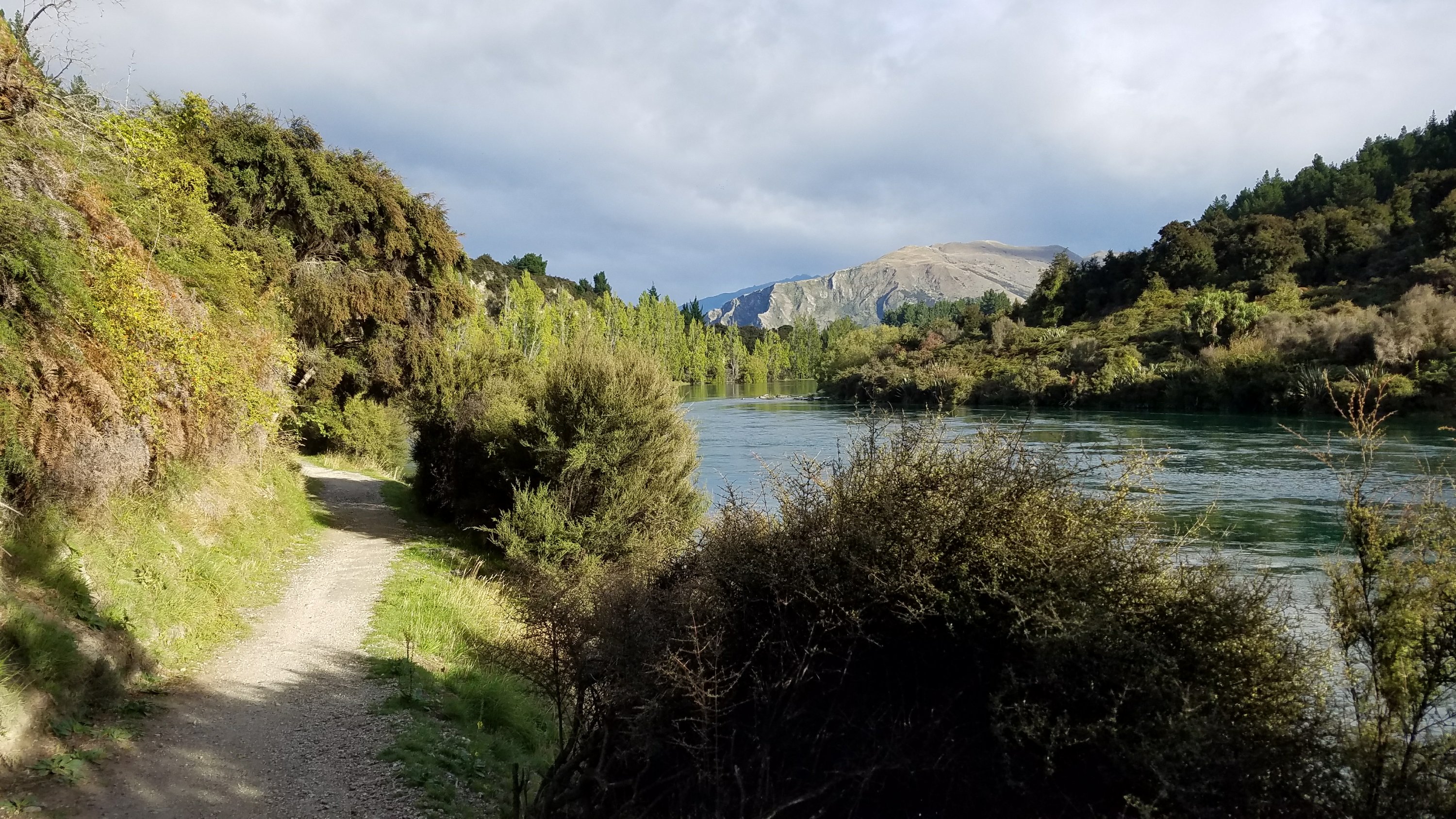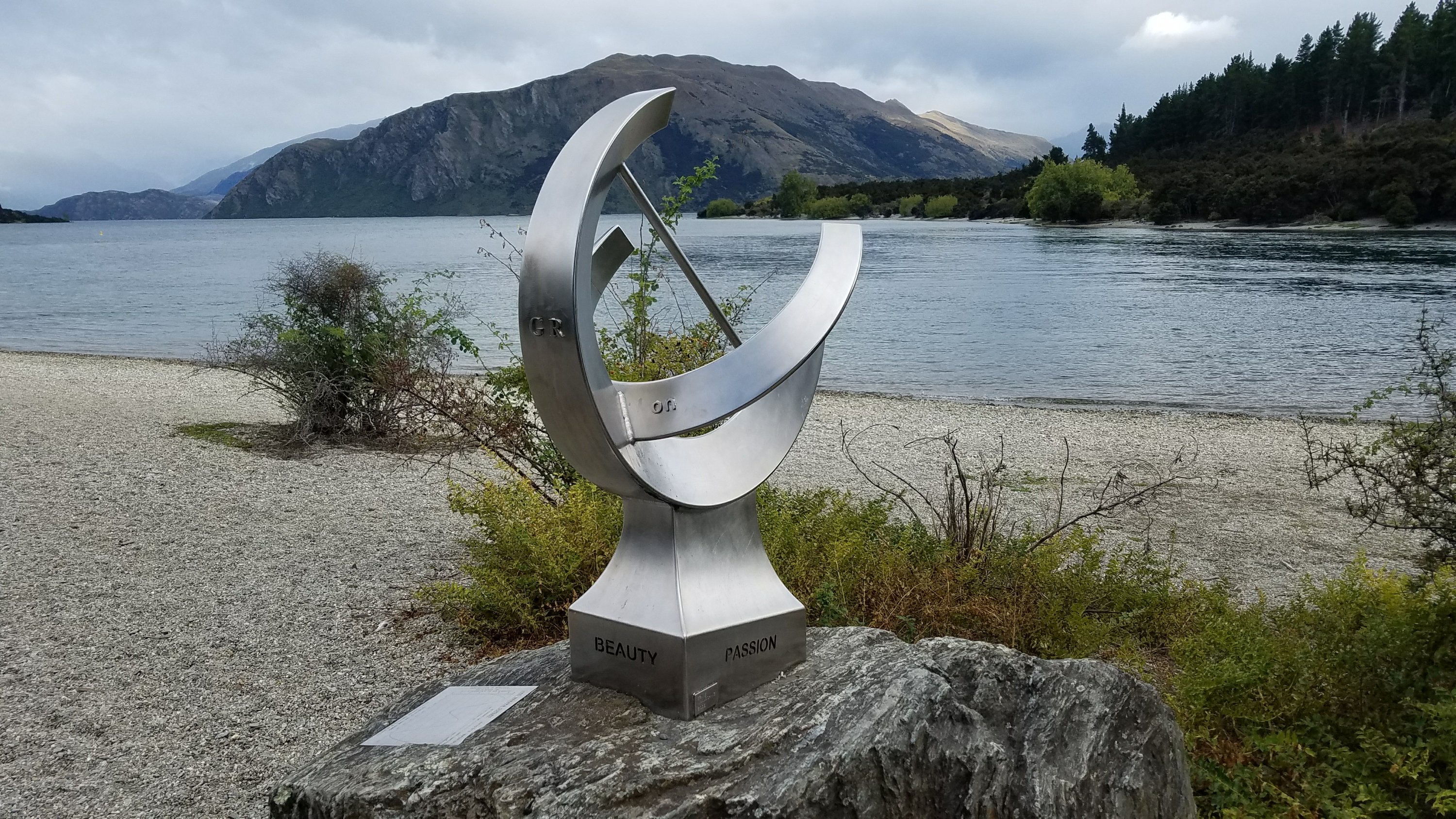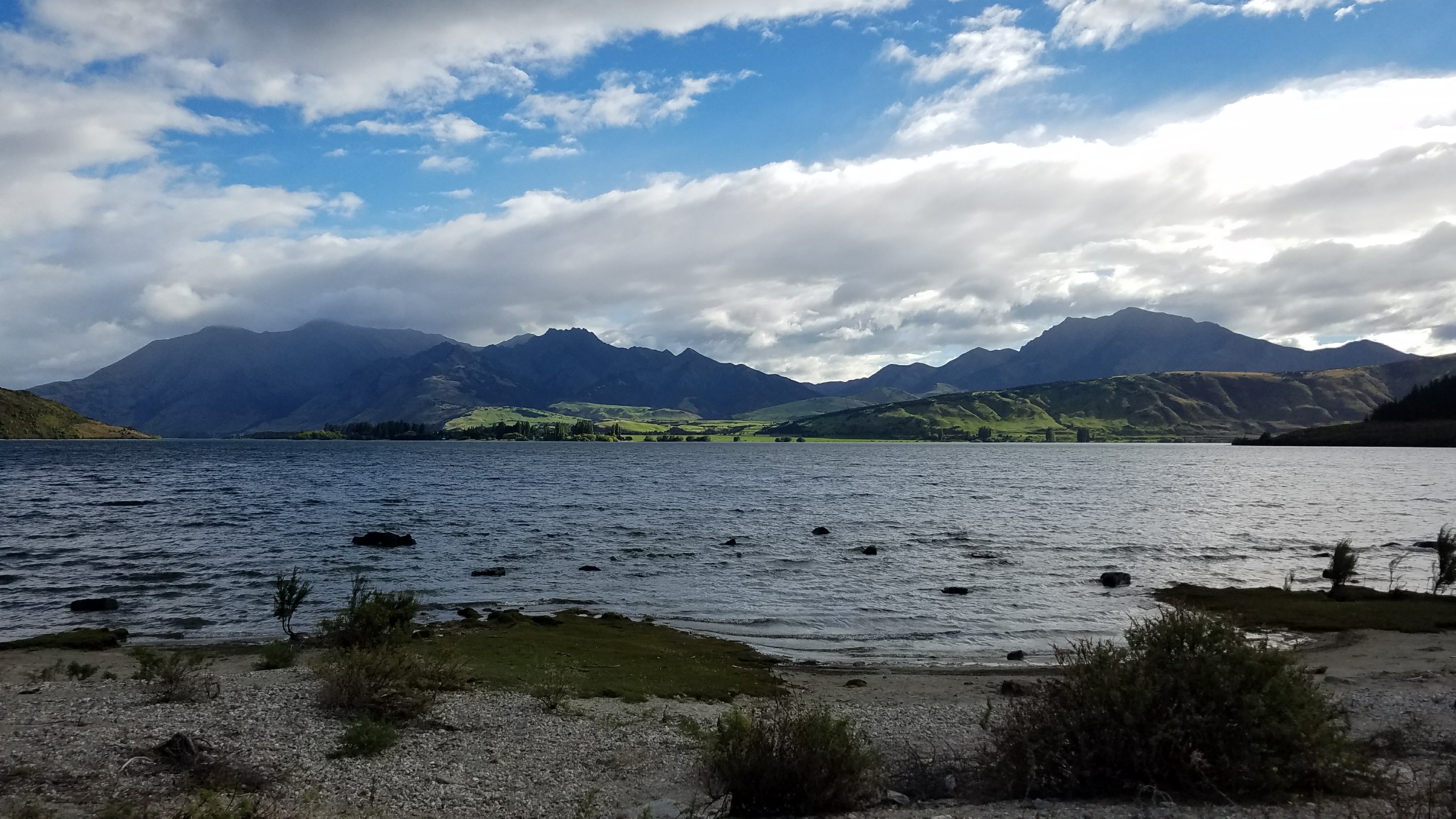 Wanaka was just a laid-back, tiny town when I visited 15 years ago. Now it is a bustling city center with million dollar homes going up everywhere. I didn't recognize a single thing. I had contacted Nic, a trail angel and TA walker that I met in Palmerston North over a month ago. She had given me her number and I called while in Twizel a few days ago to see if we could stay with her. She graciously said yes and even came to pick me up when I hit town.
Her place was just a bit on the outskirts and a beautiful large property with a view overlooking the town and lake. She just had a stunning new house built. There was also a huge garden and rows of fruit trees. I bought apples and plums at the store while in town and of course she had tons of each in her garden. It was such a treat to get to stay there! Thank you Nic!
Ruslan and Klaus showed up later that afternoon and also stayed at Nic's. It was a wonderful break from the trail, getting to stay in a real house and prepare and eat a real meal together. We had a most enjoyable night just relaxing, eating, drinking cider and listening to music. I slept on Nic's couch and the guys slept on the floor.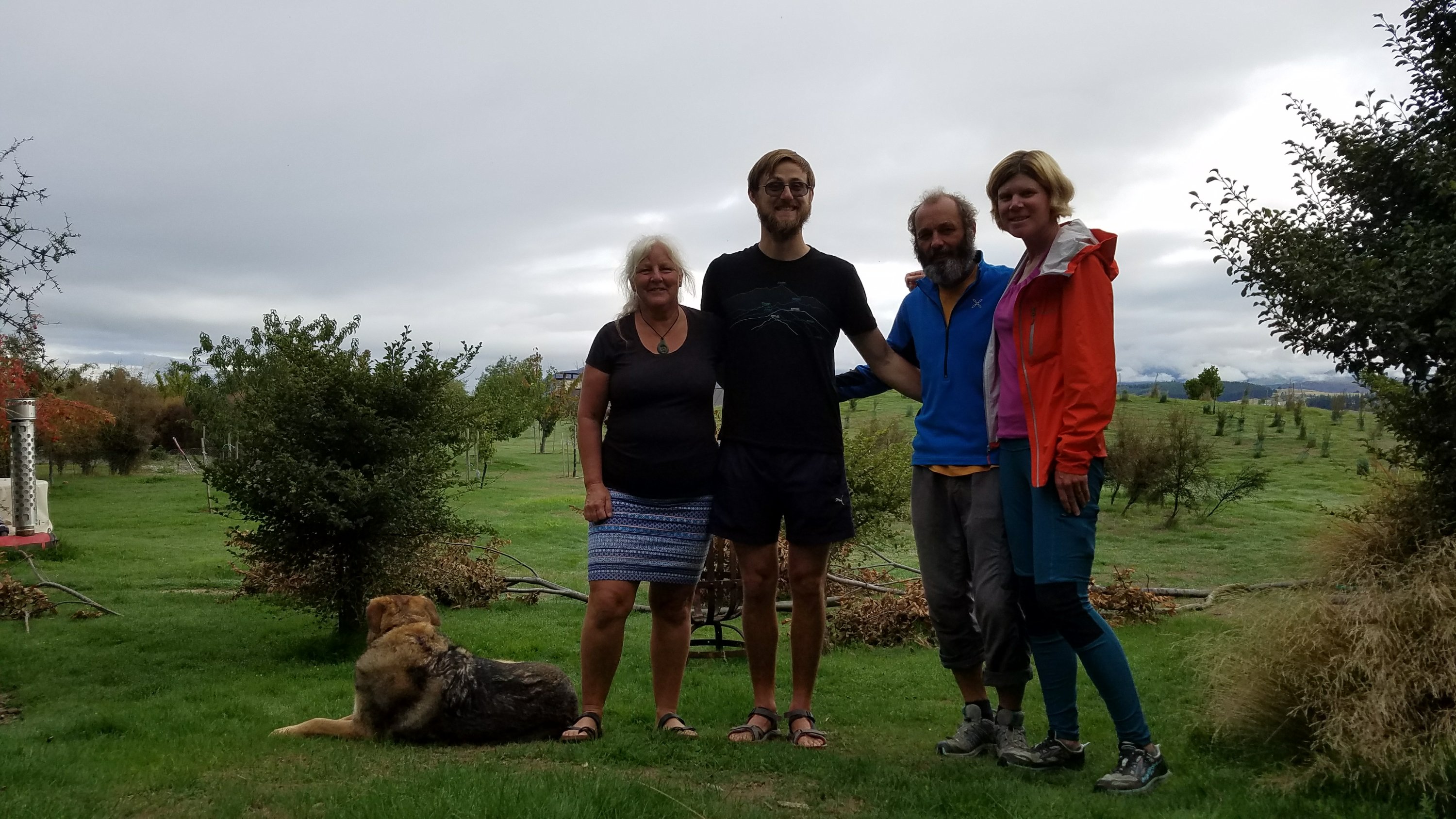 We couldn't get Nui the dog to face the camera, ha!