September 23rd, 2018
Purple Lake mm 894 to Sallie Keyes Lakes mm 864
Distance: 30 miles
0630 – 1830
Today I tackled 2 passes, Silver and Selden, both at 11,000′. There's an antidote that JMT hikers do one pass a day and PCT'ers do 2. So I set out try and ended up with a massive day of over 6500′ elevation gain and loss (pretty close to what I've been doing on other days). I guess I was most impressed that I could still pull a 30 mile day in the Sierra. It came at the cost of having only one break all day, though.
I was surprised to find no condensation on my tent in the early morning. I was next to a stream and a lake but just being a little under the pines makes all the difference. A number of people got earlier starts than me, including Stellar. I figured I would catch up to him.
I felt energized going up to Silver Pass. I had felt a little nauseated the night before, with not much appetite…something I ate at the resort? I passed so many lakes, too many to name. There are many lakes in the Sierra. All seem to have fish, as well.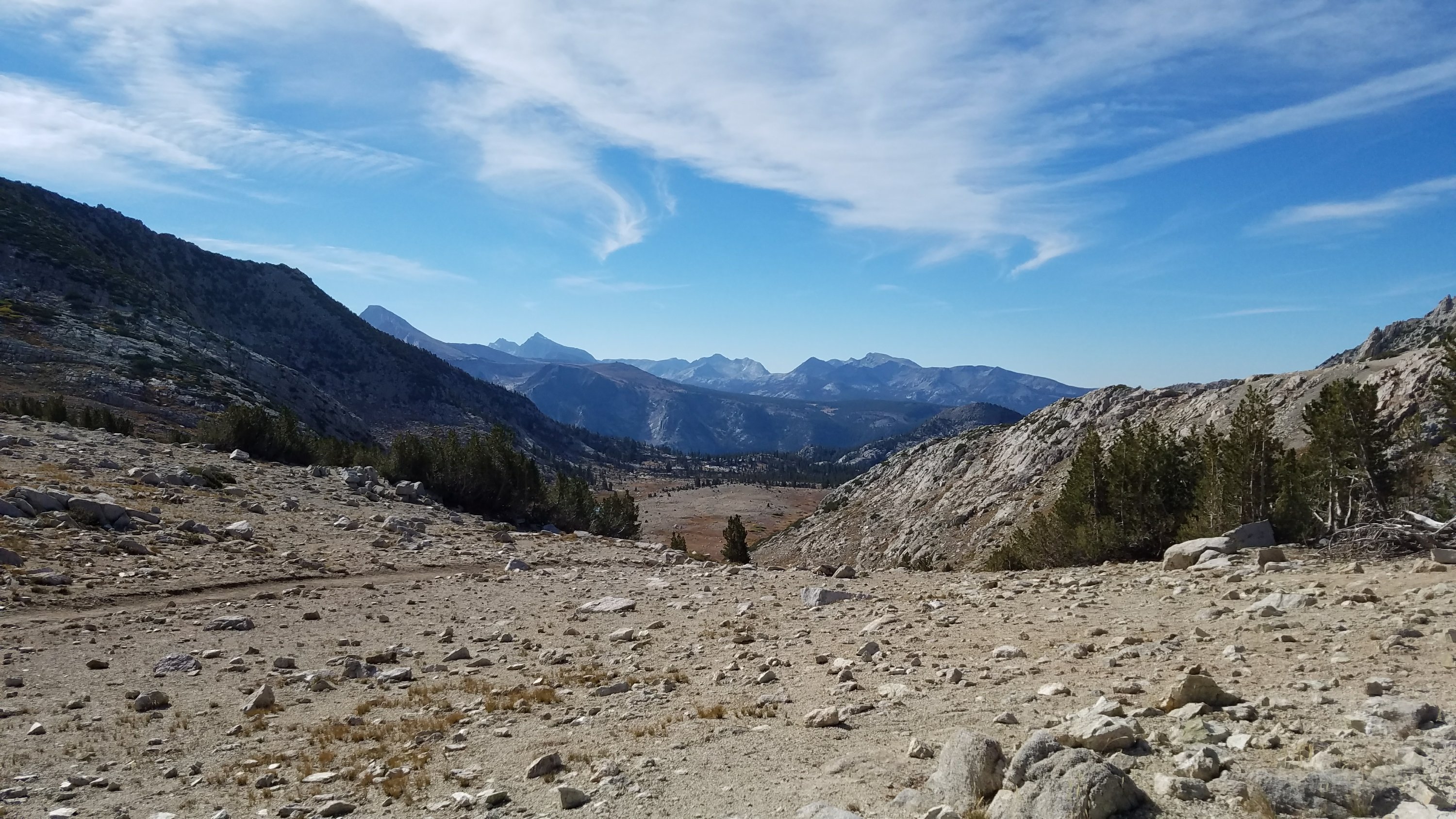 View from Silver Pass…many more rugged mountains to come.
Coming down the pass, I talked to an ultralight hiker named Alpine. He had the same pack that I used on the Colorado Trail, a 36 liter frameless. He was doing the whole JMT fast and light. From his description of things, it sounded like he was doing 40 plus miles days. My pack was way heavier than his, which doesn't often happen. But I admire others that can get their packweight down so much.
I had lunch near the junction to VVR, a resort that's on the other side of a lake. There is a ferry that takes you there but I don't think it was running. Otherwise, it's a long walk to get there. I continued on up towards the second pass.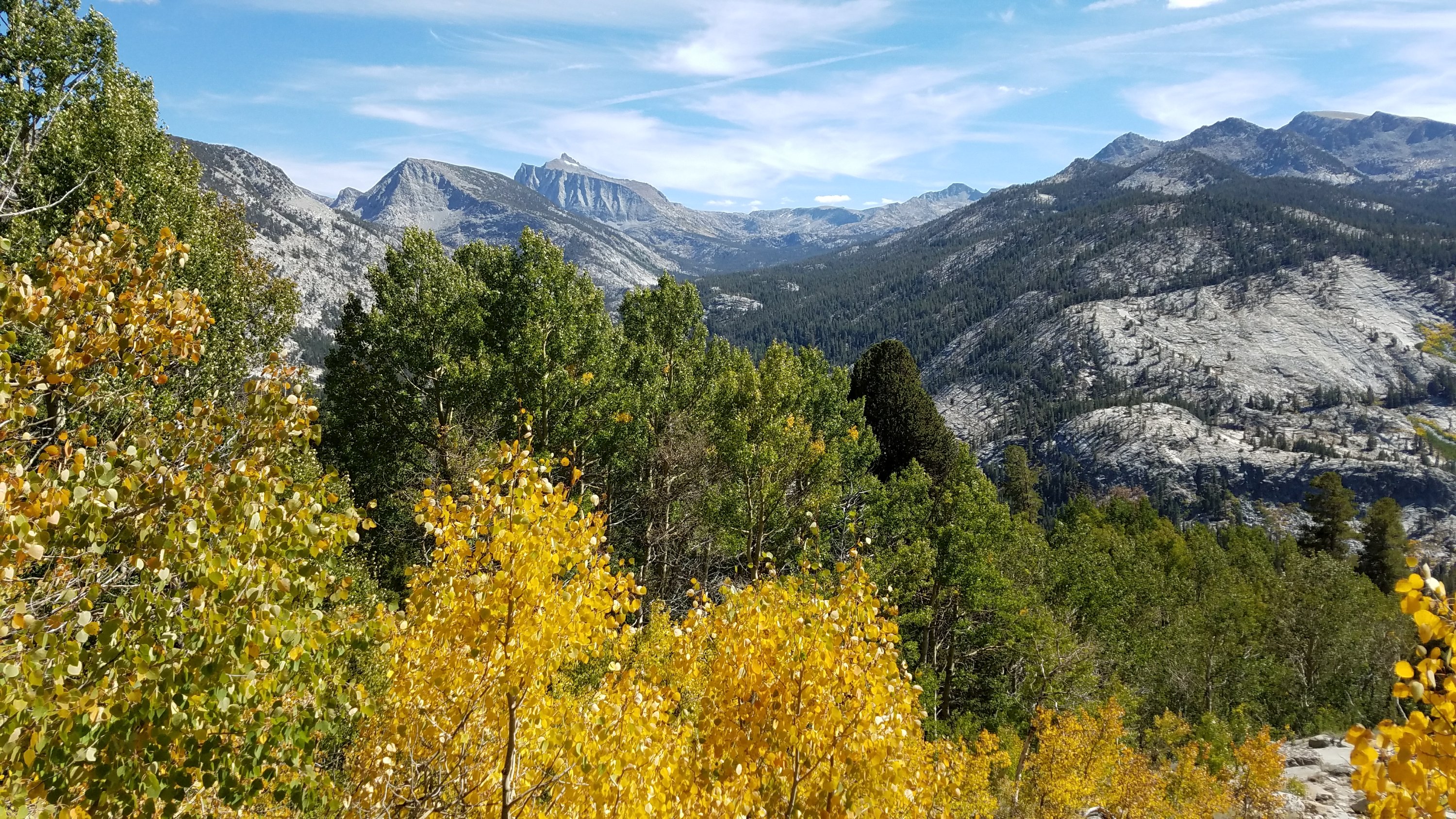 The aspen are all starting to turn.
I still hadn't seen Stellar and began to think that I had passed him without knowing. If so, he might still catch up. He is super strong with watermelon calves. Considering that he's in his 50's, he may be the strongest hiker I've ever met. But I was feeling good and climbed steadily until I came to some lakes just before the pass. I thought about stopping there but it was only 5 pm. It was also quite exposed and there were many other campers…one guy was in the lake naked from the waist down. I walked by quickly, pretending not to see his dangley bits. Who cares, it's the wilderness after all.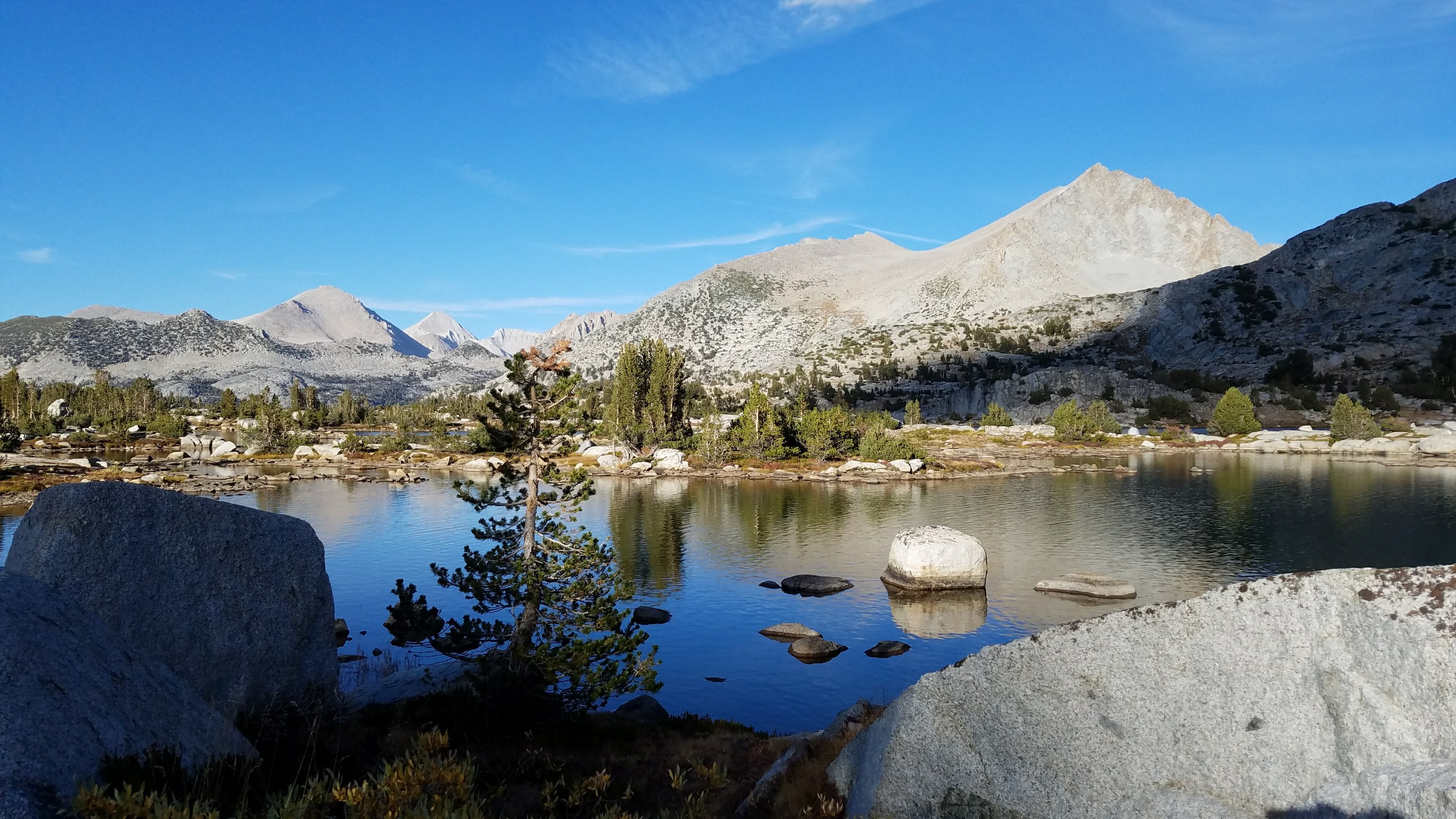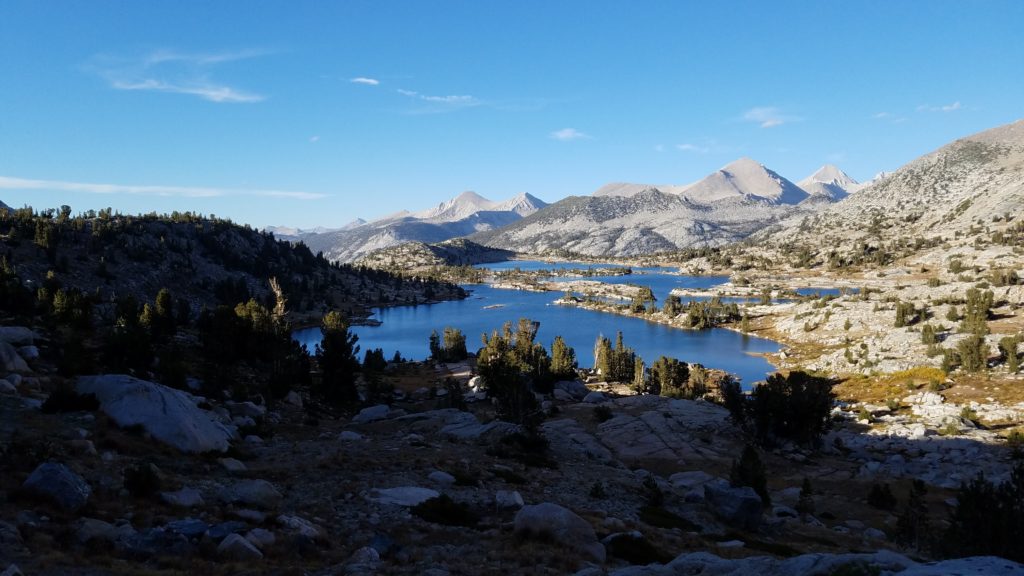 I got up and over Selden Pass pretty easily. I still had plenty of energy, even though I was pushing more miles than is typical in the Sierra. The late afternoon light on the surrounding peaks was really nice to behold. I continued down until I came to a lake that had trees that I could camp among. It ended up being a really nice spot and I was totally alone. I had a nice view of the moon rising over the lake. It was nearly full again. What a feast for the senses this has all been. Thru-hiking is magical and all is right in the universe.