September 17th, 2018
Asa Lake mm 1041.5 to Sonora pass mm 1017
Distance: 24.5 miles
0630 – 1630
It was a very quiet and uneventful night. I woke up at one point thinking that a headlight was shining into my tent but it was just the moon setting. I was on trail fairly early and quickly caught up to a SOBO couple, Fish and Fairytale. They had skipped a lot of sections to get ahead. I think many are starting to skip in order to get the Sierra done in time.
Just before lunch, I also caught up to Fancy Mac, another SOBO that was skipping ahead. She had previously been hiking with Spatz and Skybird, so it was nice to hear how they have been.
The trail did a lot of short but steep ups and downs, then a long 2500′ climb over 6 miles at the end of the day. I went up over 10,500′, the highest point yet. I didn't feel the elevation much but it was chilly at the top. In the morning, there had been ice on some of the streams. And of course, there were great views all along the way.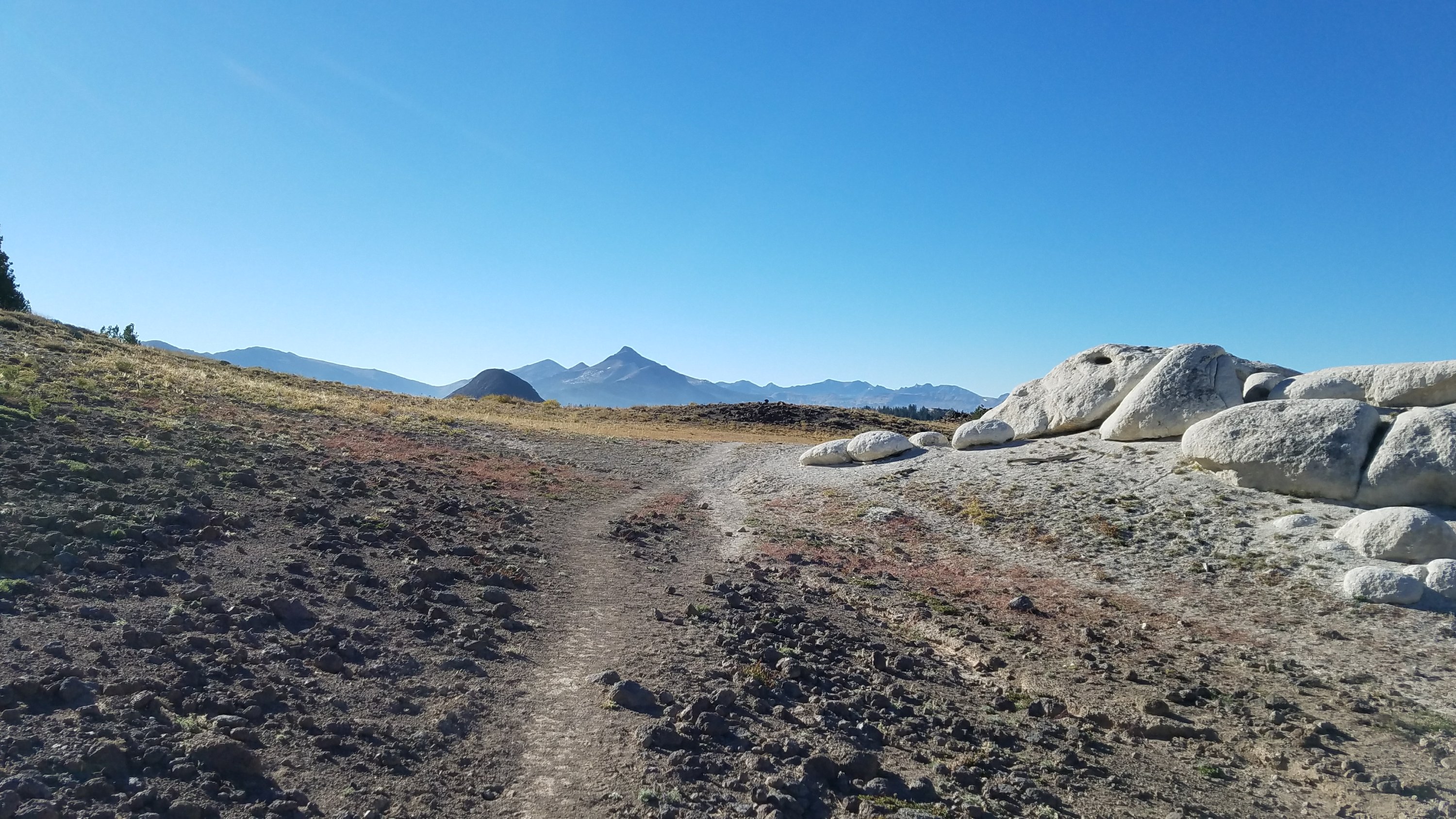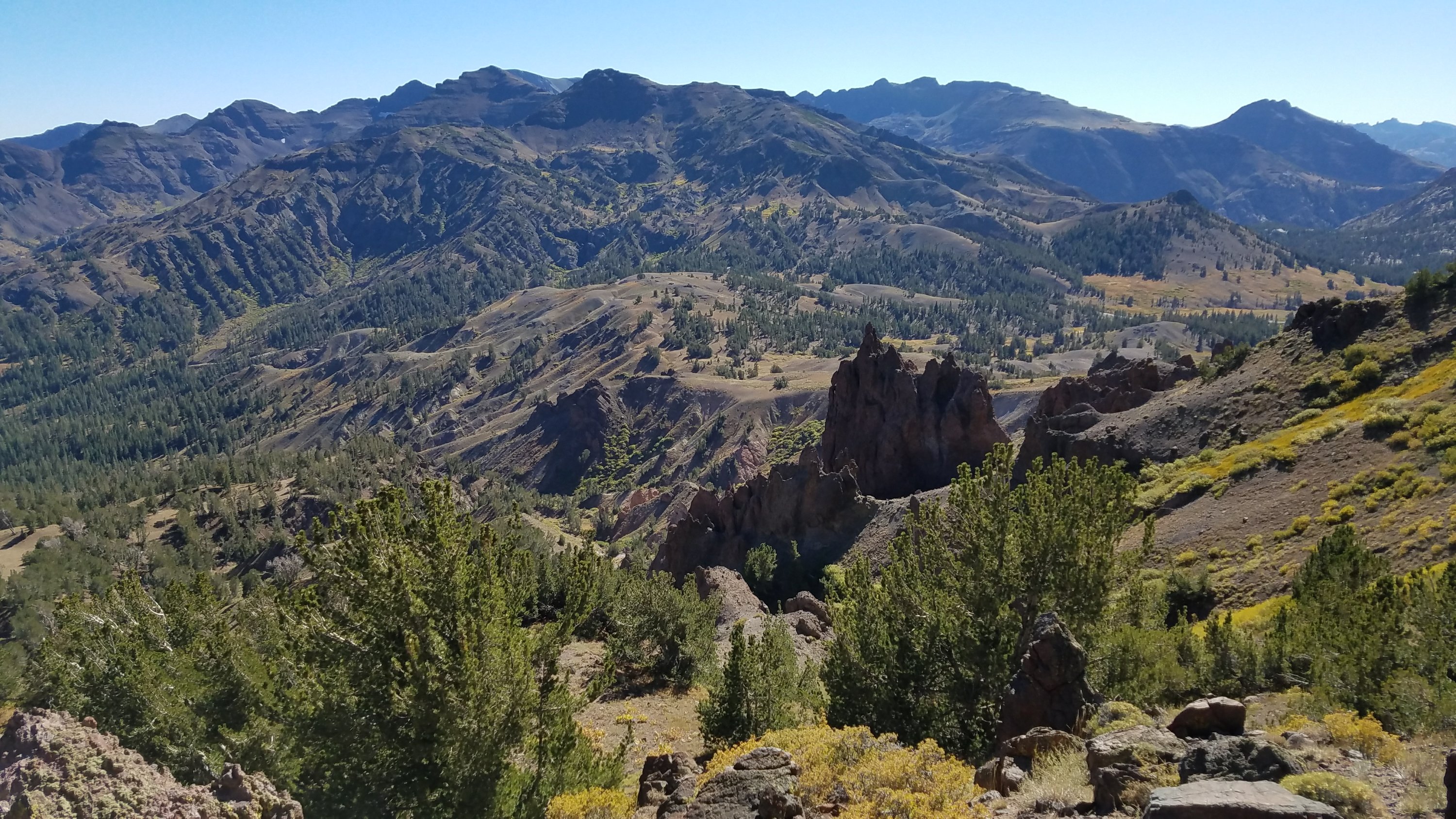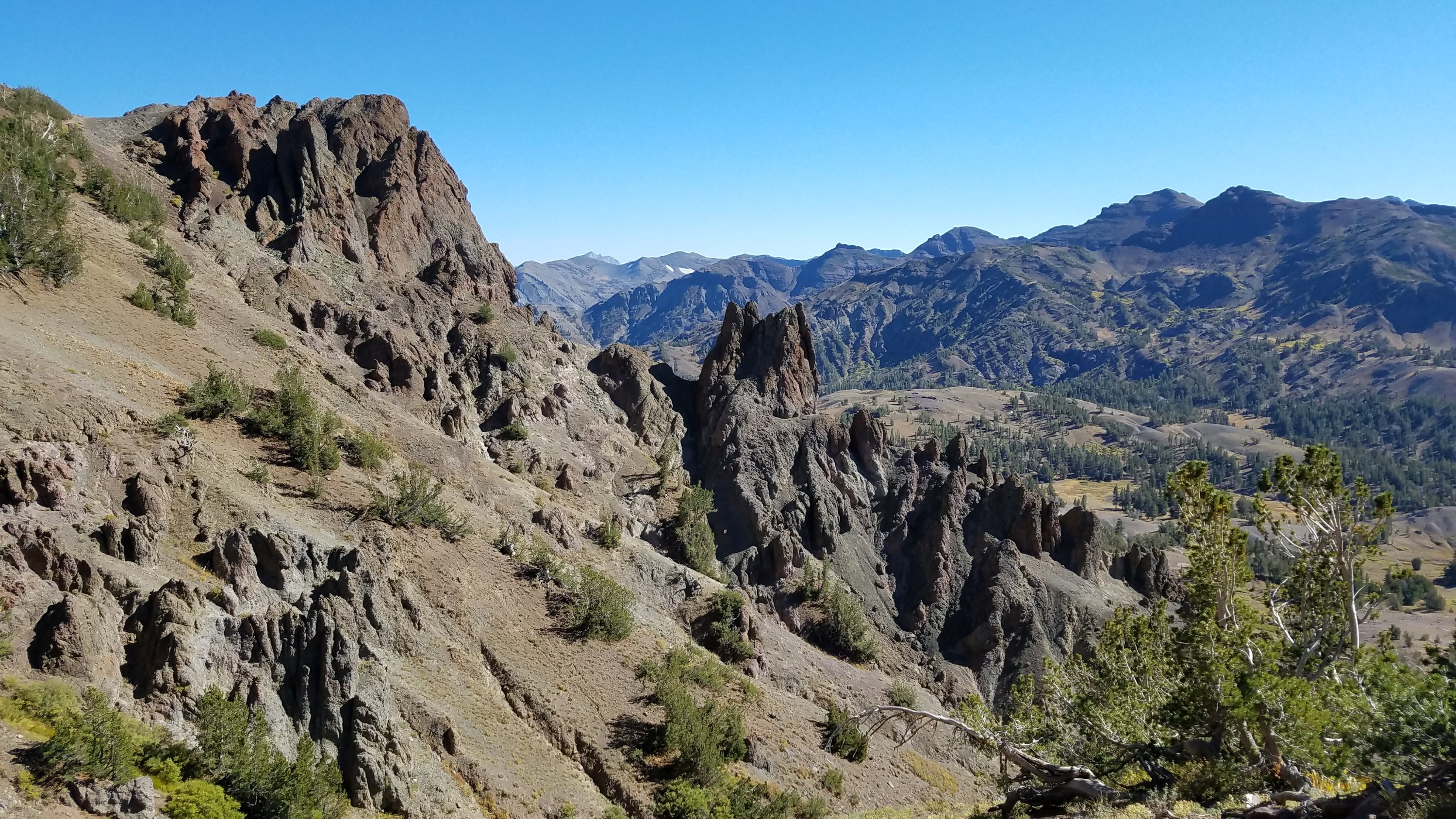 I made it to Sonora Pass pretty early in the day and found Dorothy and News Feed at a picnic table, trying to stuff all their food into bear canisters. There is a company called Sonora Pass Resupply that brings resupply boxes up here and they both partook of the services. The guy also gave them a free beer and said he would be back at 0830 the next morning to do bacon and eggs. I had just missed the free beer but food was of more interest to me.
Since I had already walked about 25 miles, I decided to camp at the pass. There was a toilet and the promise of free food the next morning. Luckily I had thought ahead and tanked up at the stream beforehand, as there was no water at the picnic grounds.
I had a fun time hanging out with Dorothy and News Feed. We made dinner early and sat around talking trail. Then it got cold and we retreated to our nests. I had some signal so I was able to take care of some business. It was a good night.