September 15th, 2018
HWY 50 mm 1091 to Lost Lakes mm 1070
Distance: 21 miles,
1000 – 1730
I about had a mental breakdown early in the morning, trying to fit everything into my backpack. I finally settled on strapping my tent to the outside of my pack and putting the bear canister at the bottom. After having everything exactly so for thousands of miles (this is my first major gear shake-up since before I started the TA), it was stressful to have to find a new place for everything.
To ease my anxiety, Doug made us all zucchini waffles with real whipped cream and blackberries on top. They were delicious. I also ate a few slices of leftover pizza. Doug then drove Whip and me back up to the trailhead. I can't thank the family enough for all the kind things they did for me. They all had such interesting passions and stories, I hope I may get to visit them again.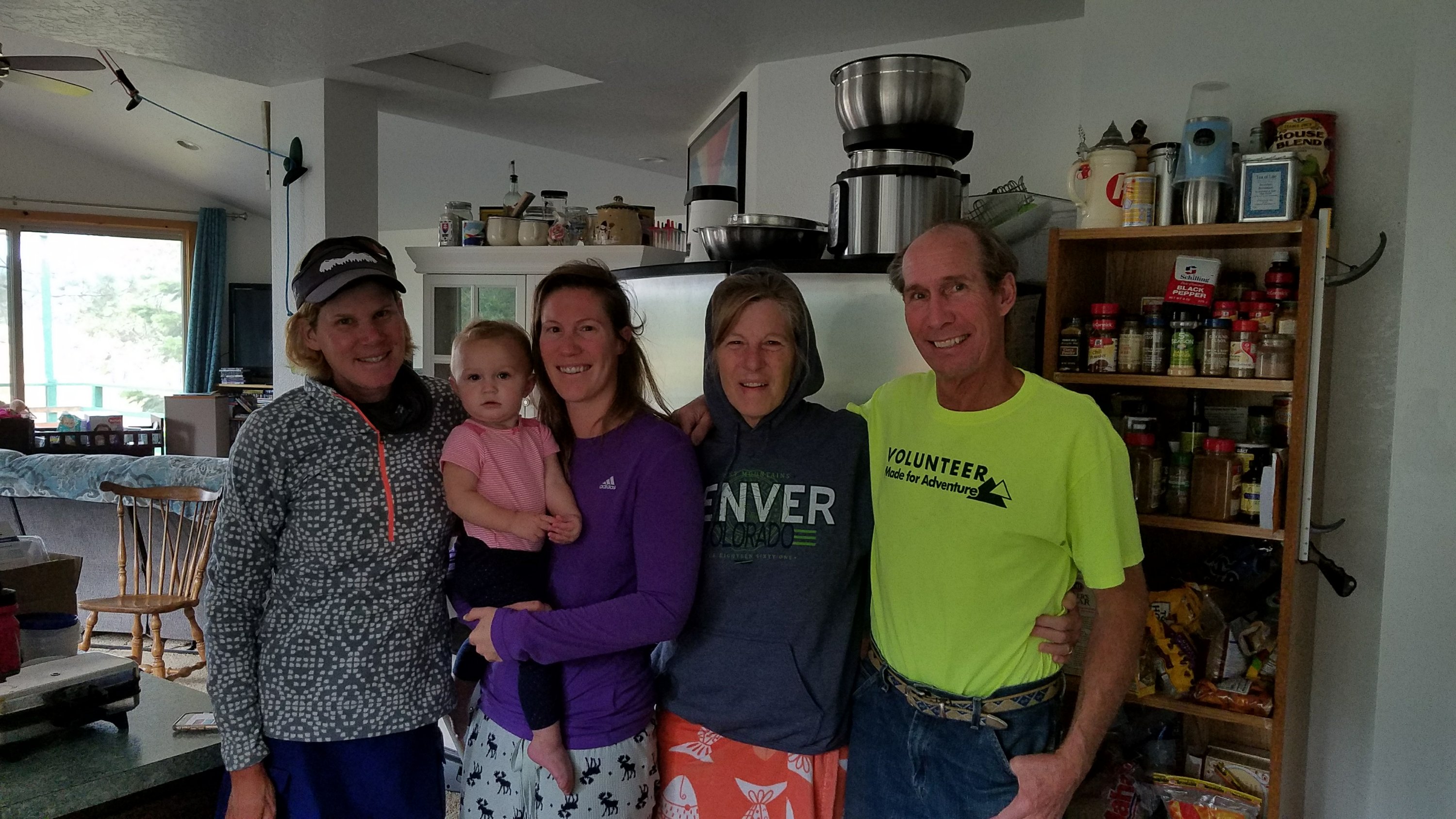 As soon as I got out of the car at the trailhead, I heard someone yell my name. It was Dorothy and his parents were just dropping him off, too. So I got to start the section with 2 very nice guys, which helped quell some of my worries. I wasn't sure how well I would handle the extra weight and was also still worried about being cold…not that my 2 friends could really help with such problems.
It also didn't help matters that the pass was cloudy and the skies were spitting rain. Precipitation? How could this happen? I hadn't seen this stuff for over 2 months! I had not packed in a way that I was prepared for rain…meaning some of my stuff could get wet. Then it started hailing, so I quickly deployed the umbrella. It only lasted less than 5 minutes, fortunately. The forecast called for it to be sunny by noon and sure enough, the clouds moved out and it was nice…but still very cold.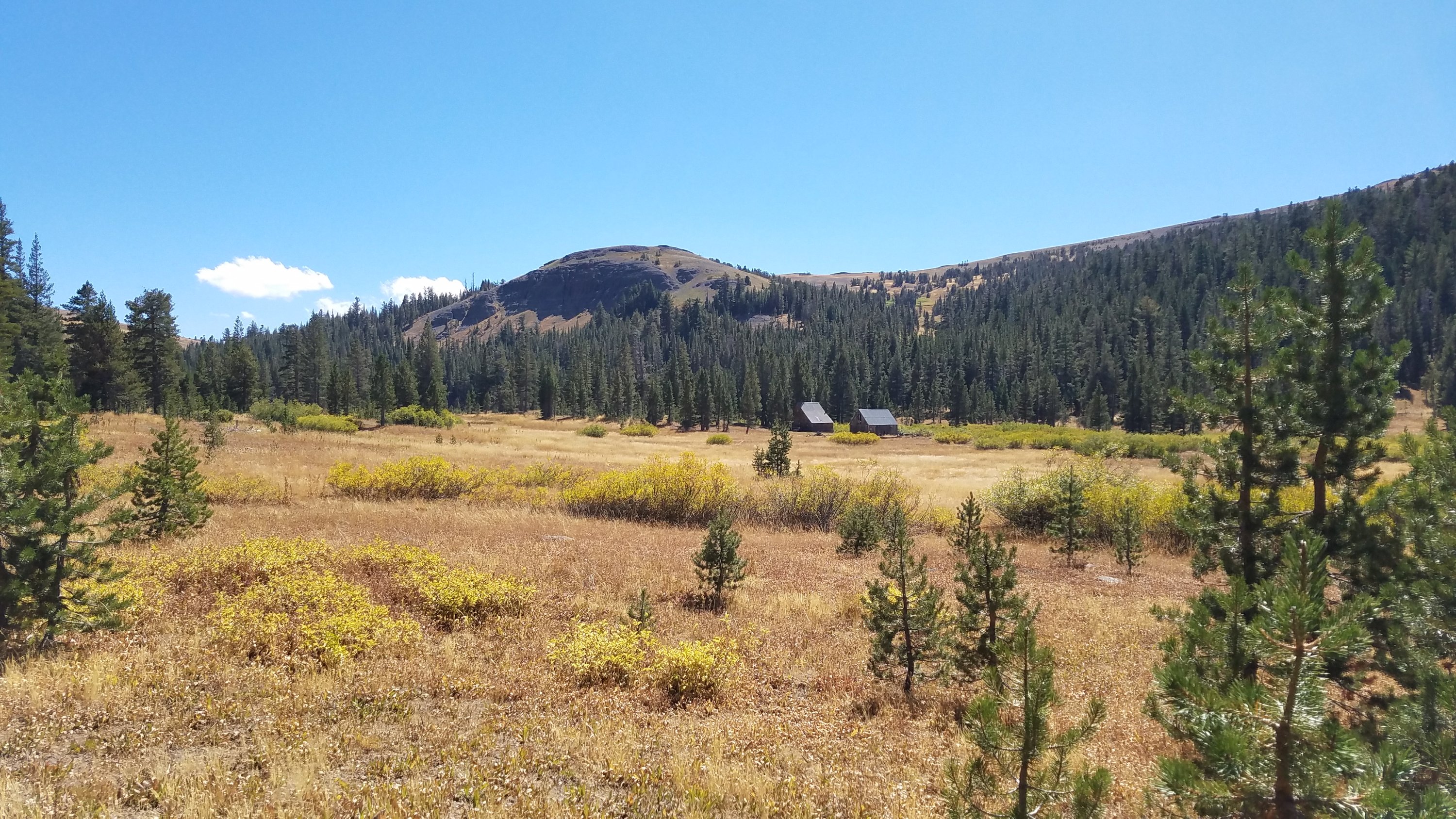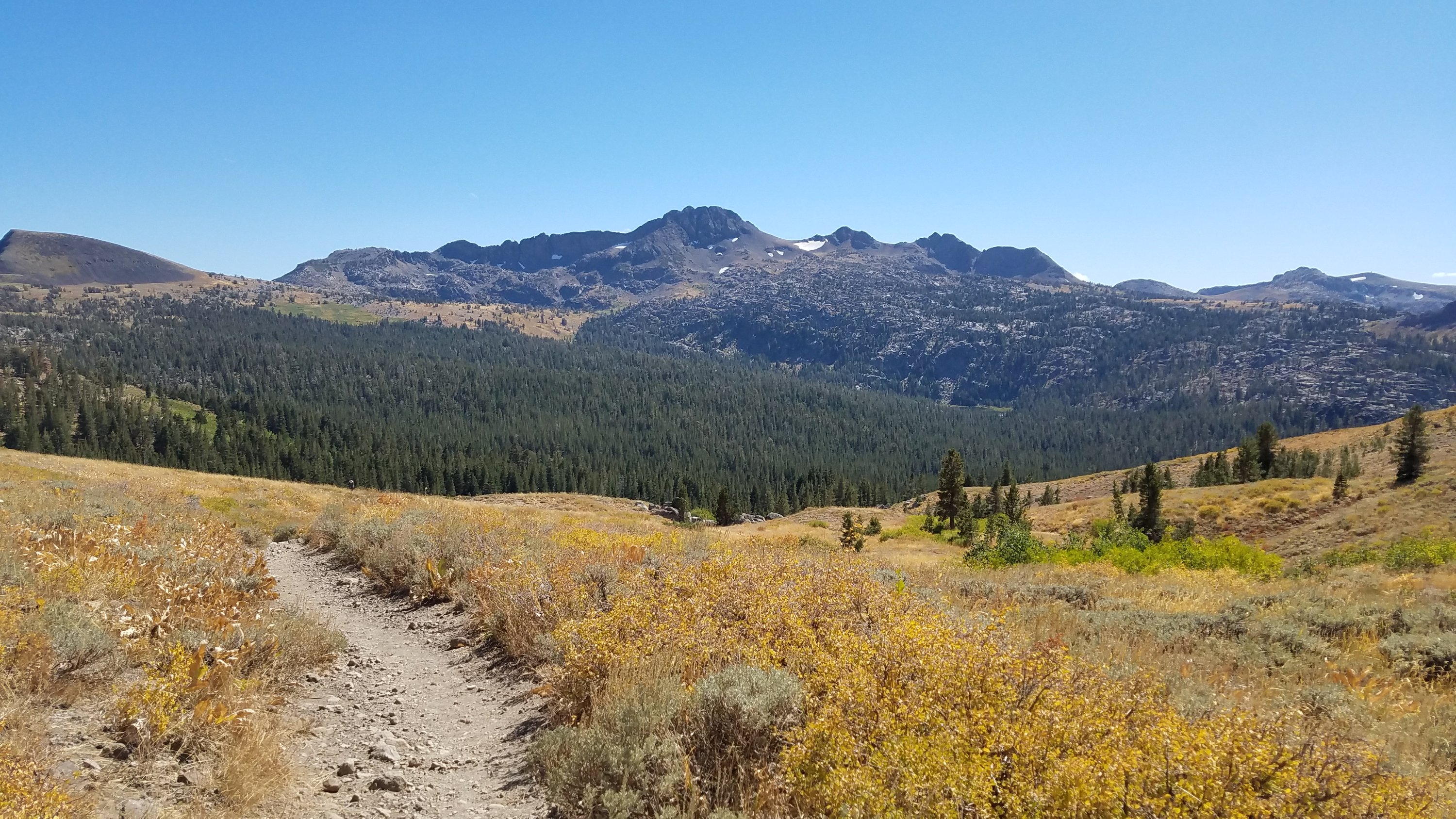 We went uphill for quite a bit and I was really feeling the weight of my pack. Six days worth of food is the most I've carried on this trip. Plus, the bear can was burning a hole into the small of my back. I went through several re-packings and finally settled on putting it near the top of my pack. My orderly system was now in chaos. It would take some time to adjust to this new gear.
We put in a good 20 miles and ended up near a lake. It was already getting cold and we set up well above the lake to avoid further cooling effects.  There was unfortunately a jeep road nearby and several vehicles drove by. Then some dogs came sniffing around, the owners nowhere in sight but probably down by the lake. We were in bed early, warming up our sleeping bags for another cold night.