January 11th
Mako stream 42 traverse (km1112)-Ketetahi TH, Tongariro Crossing (km1146)
Mileage: 21.1mi/34k
Today was all about getting to where we needed to be for the start of the big day…the Tongariro Crossing. I started off by breaking another carbon stake. Where we camped, the ground was so hard that I couldn't drive them more than halfway in. I got up for a bathroom break in the dark and promptly stepped on one, snapping it in half. Oops. Ti stakes are the way to go. I will replace my carbon stakes entirely as soon as I can.
We hiked fast until we came to Mangatepopo stream (we would cross the headwaters of this stream later on the slopes of Tongariro). We decided to have an early lunch and go for a swim. The water was so cold. But it was great drying out in the sun. We continued on, getting better and better views of the volcanoes. When you're walking towards such a lofty goal for several days, the anticipation builds with each step. It seems like such a grander accomplishment and purpose as opposed to just driving there and starting the hike.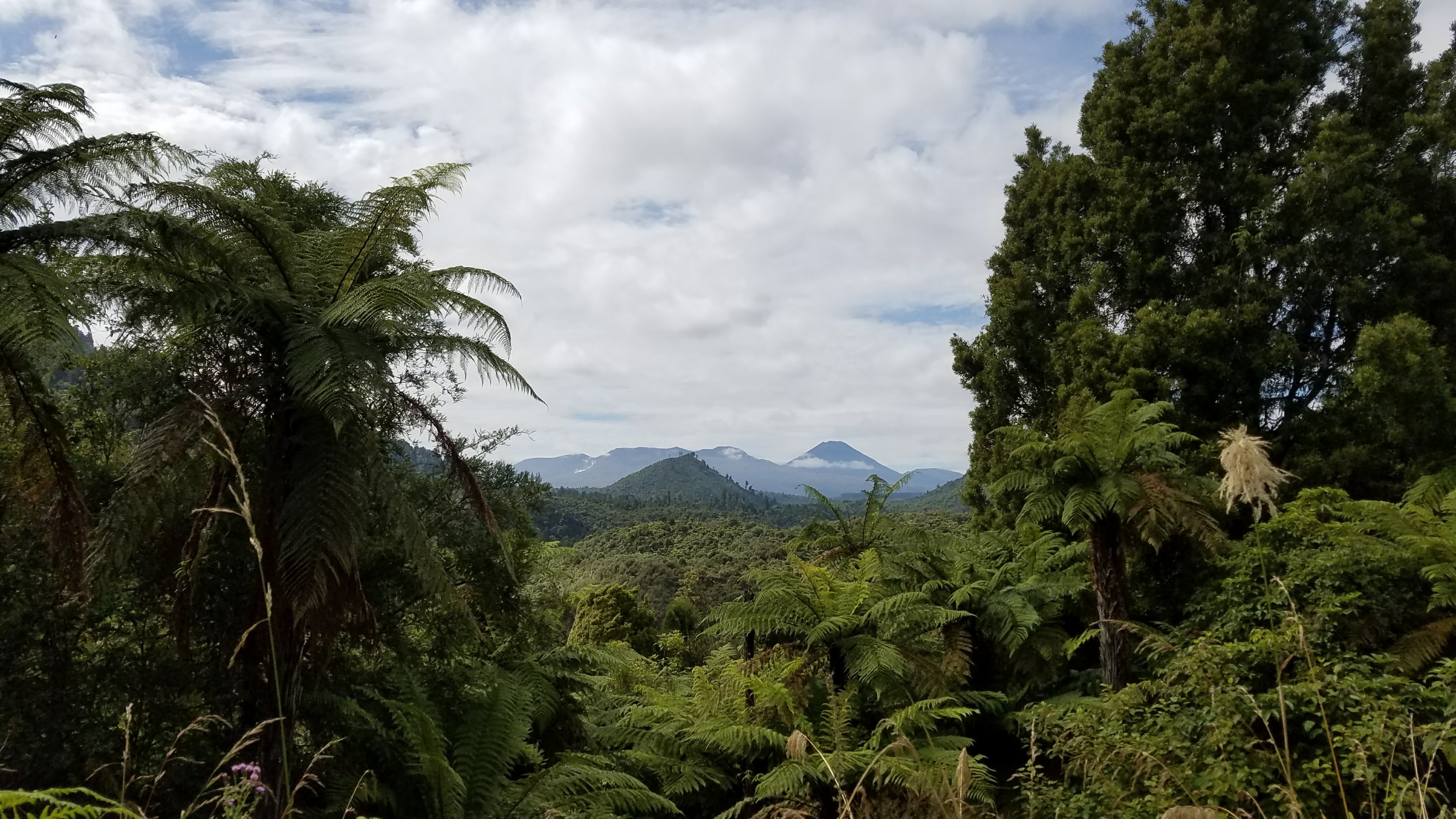 At the end of the track we came to the Hillary Outdoor Center, as in Sir Edmund Hillary, NZ's most famous explorer. They offer skills-based outdoor courses. I would love to spend a few months at this place, what with all the fun things to do. It even had a pool for practicing kayak rolls. No one was around but we were happy to find a water spigot.
Then we walked a short but very overgrown track (more gorse), past a clear-cut logging area, and finally to the Tongariro holiday park. Being so near to a major tourist attraction, the prices were pretty high. We each bought a soda and made use of their nice porch. There were signs all over warning hikers not to spread their belongings around the deck. Just when it would have been convenient to dry my tent…they know us too well and have perhaps become a bit sour on TA walkers. But the man at reception was nice to us and we at least asked if we could sit on the deck. I made a phone call to Blake at the i-site and was finally able to book the first two nights on the river. All the logistics were finally sorted out.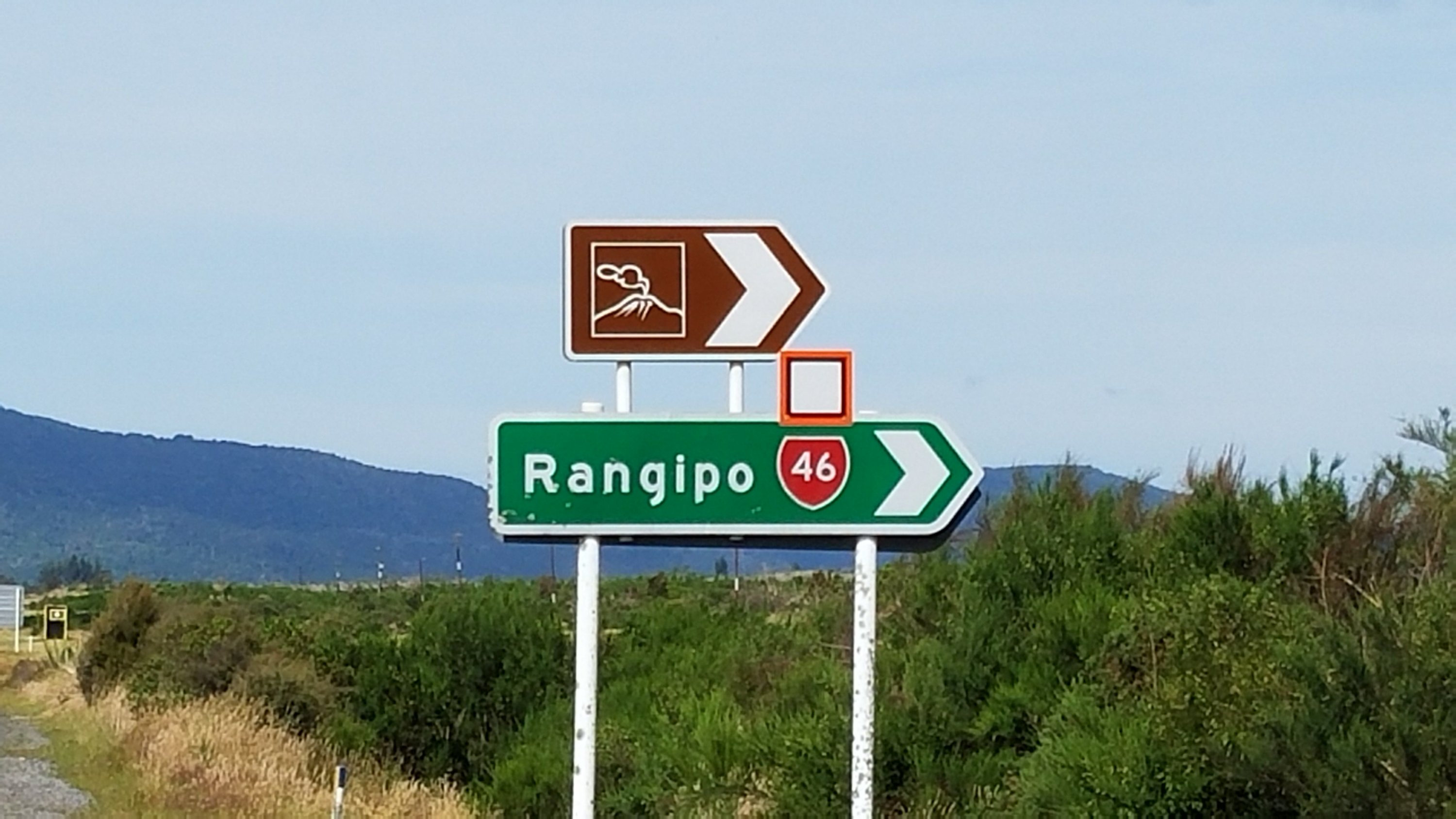 It was still another 7 kms to the trailhead and we wanted to be near as possible for an early morning (5 am) start. I'd read a blog from just last year saying there was camping there. But when we got near, we entered what looked like a construction zone, with cones and and flagging lines everywhere. There has been a major crackdown just this year to control the numbers of people doing the crossing. Some days have seen up to 3000 people walking the 17km stretch. DOC has instituted a time limit of 4 hours for parking at either end, limiting tourists to utilize regulated shuttle services. Of course, they can't prevent people (us) from just walking to the TH. But when we arrived, there were 'no camping' signs everywhere. It was late already and we didn't have many other options, being limited by our poor, tired feet. We waited until dusk and pitched as far out of sight as possible.
It was a chaotic night, the worst in fact. There was a party of hikers still out after dark, with worried relatives waiting at the carpark, people shouting, calling for the missing hikers, flashlights beaming all over, car doors slamming repeatedly. The latecomers didn't get back until after 11 pm. There was also a roar from the thousands of mossies outside my tent. I went to the bathroom and 20 flooded inside when I opened the tent door. It was like being in the everglades. Poor Connor, I don't know how he got any sleep under his tarp. He looked like he had acne from all the bites on his face the next day. There were also the most sandflies that I have seen yet. I think DOC must release them to drive away anyone foolish enough to try to camp there. We certainly paid for our discrepancy. Never again.