August 13th, 2018
Ski Shelter mm 1914.5 to Diamond View Lake, Oregon Skyline Trail Alt.
Distance: 8 PCT miles, 2 miles to SC, 5 miles on Alt trail; 15 total
0620-1700
Suvi and I walked the 10 miles into Shelter Cove in the morning. I was looking forward to my new pair of shoes the whole way. I had done nearly 800 miles in my first pair and it was time to replace them. Suvi was lamenting that her right shoe had either shrunk in the hot lava of previous days or her foot had expanded, or both. But her foot was really hurting. My shoes were just full of holes and without cushioning, but not killing my feet.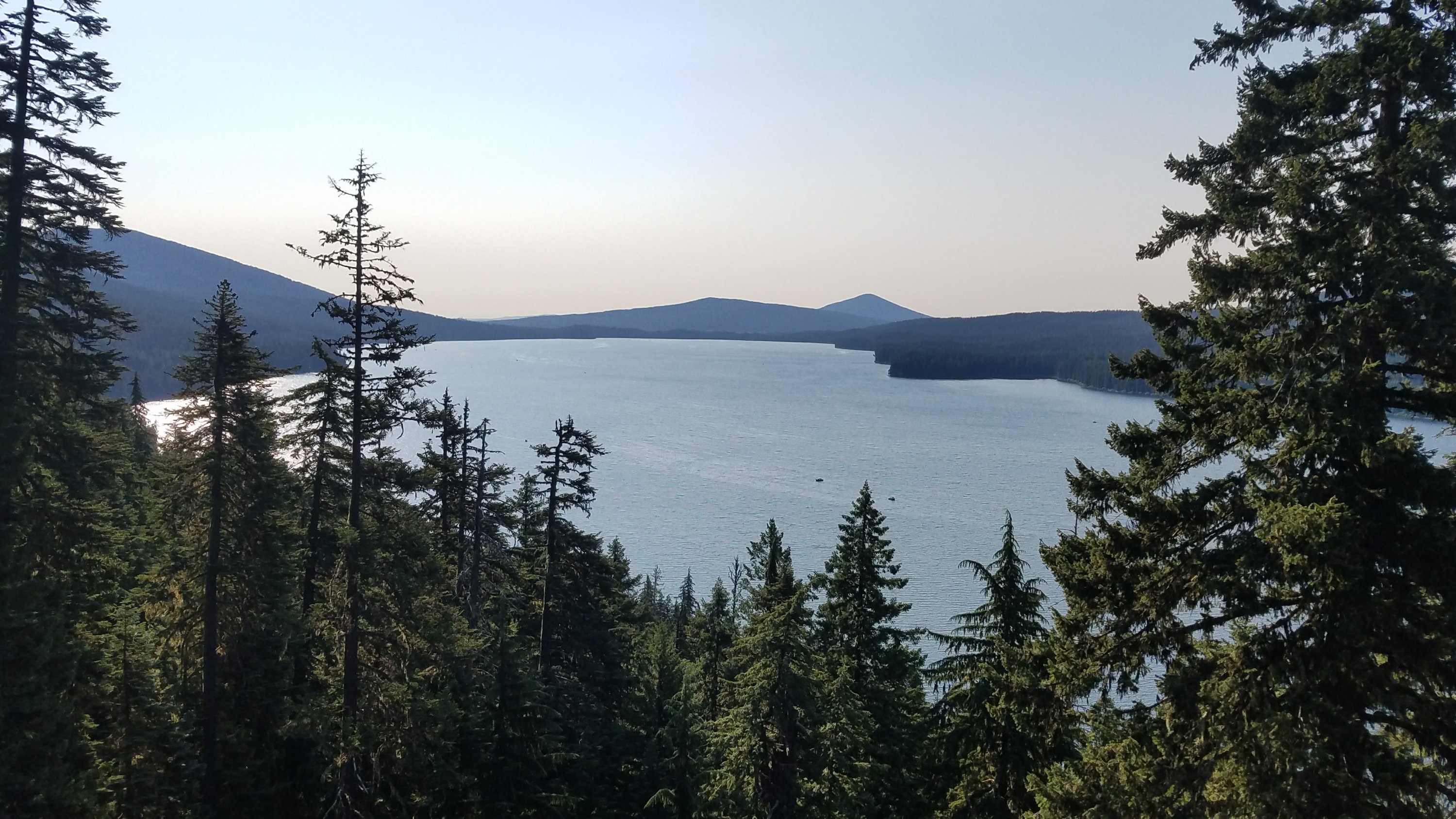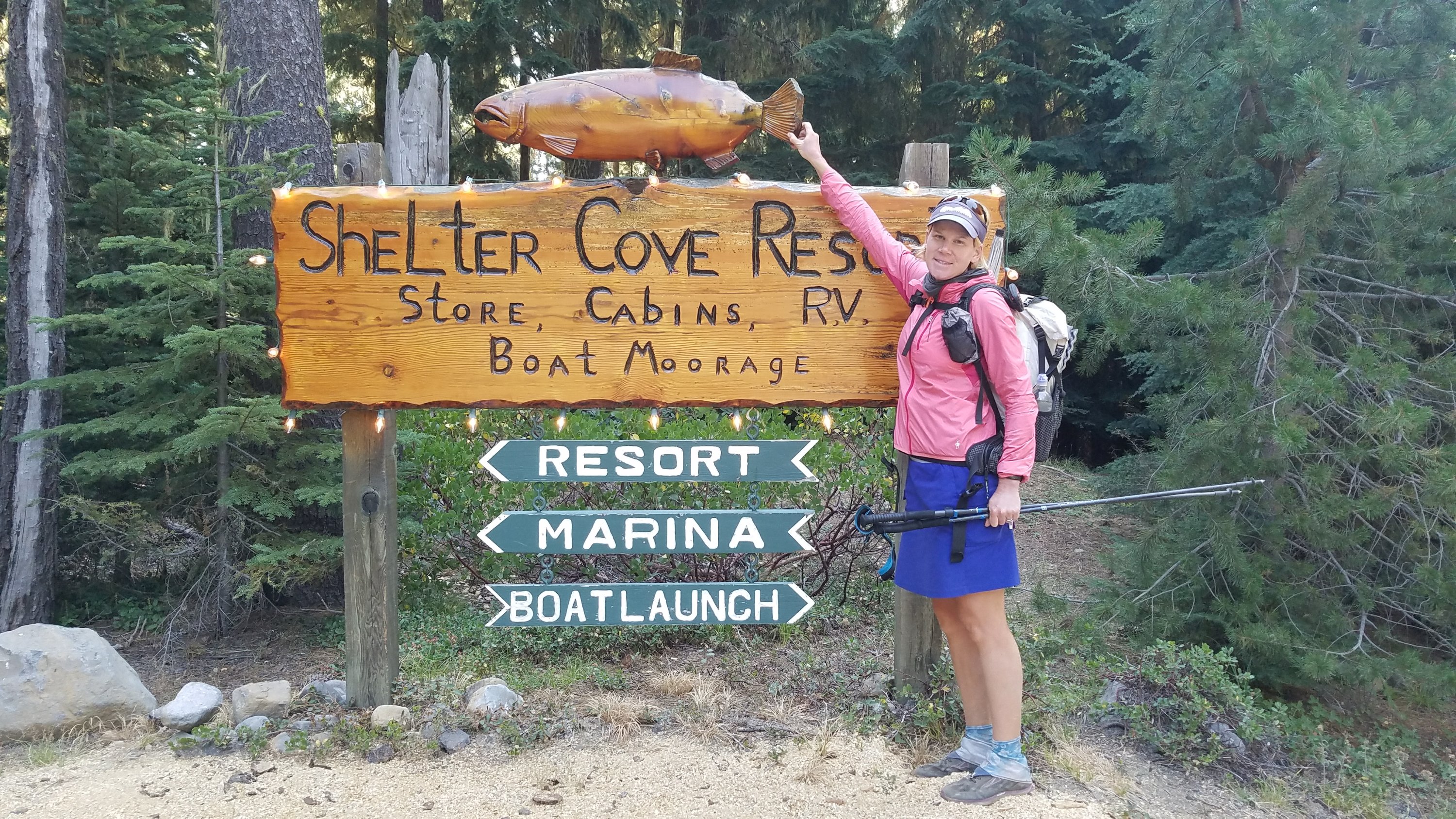 I got my boxes and drooled over the new shoes. But before putting them on, I needed to wash myself and clothes. I couldn't get the shoes dirty right off the bat! The showers were $2 for 3 minutes, so I had to be quick. At least they provided towels. While Suvi and I combined our laundry, we also went in together on a large pizza.
Half of one of these pizzas turned out to be so filling, I could barely eat anything the rest of the day. In fact, I had nothing but trail mix for dinner. It was one of the best pizzas I've had…more like a deep-dish style than most. There were a ton of hikers drifting through but plenty of space and amenities for everyone. The place does well selling pizzas and showers!
Unfortunately the wifi sucked and there was no cell signal. But that gave me an excuse not to have to play with my phone. Instead, I nibbled on the remains of the pizza and repackaged my food for the next leg. I also tried on the new shoes and was alarmed to find that the right one felt pretty tight. They are the same size and model as the first ones but a previous version, Altra Superior 3.0's.
I have the same pair at home and I had already found that I needed half a size larger, but that 9.5's were a bit too roomy. Now it seems that my foot has grown more and I may need a size 10 (I used to fit into women's 8.5). It is very common for a thru-hiker's feet to grow. I am also wearing thicker socks, so that is another factor. I may need to switch back to thinner ones. At least the tightness did not cause me pain…yet.
After way too long spent lounging (it was worth it), Suvi and I got back on the trail around 3 pm. We walked an easy 5 miles to a lake and enjoyed a relaxed evening to ourselves once again. I loved stretching on the beach in the last rays of the sun as it went down behind Diamond Peak…no wonder the lake is called Diamond View.