December 28th
Mercer (km721)-Rangiriri (km746)
Mileage: 15.5mi/25km
Today was pretty straightforward: Follow the river until the pie shop. There is a lady that makes and sells legendary hot pies, plus free camping behind her place. Toilet provided courtesy of NZ local government…more on this later.
It was an interesting night in the beer-garden. They closed plenty early at 9 p.m. but then the volunteer fire department alarm went off around 11 p.m. I actually thought it was part of my dream and didn't even fully wake. Mike mentioned it in the morning and I could just barely recall it. I sleep really soundly in my tent these days. I even slept through all the blinking Christmas lights strung around the backyard and the highway noise. I did wake to a truck starting up around 5 a.m., kind of my usual time to wake anyways.
We said our goodbyes to Podge and Sandra. She looked like she might grab us and never let us go. She made sure to take our pictures for her photo collage. She made several poster-boards of all the hikers from last year and will probably do the same with all our photos. She was also texting me later in the day to find out if we made it to Cathy's pie shop. What a sweet and devoted trail angel.
We started the morning going up and over some hills along the motorway. Then we walked just off to the side of the motorway for a few kms, before breaking off onto another stopbank next to the river.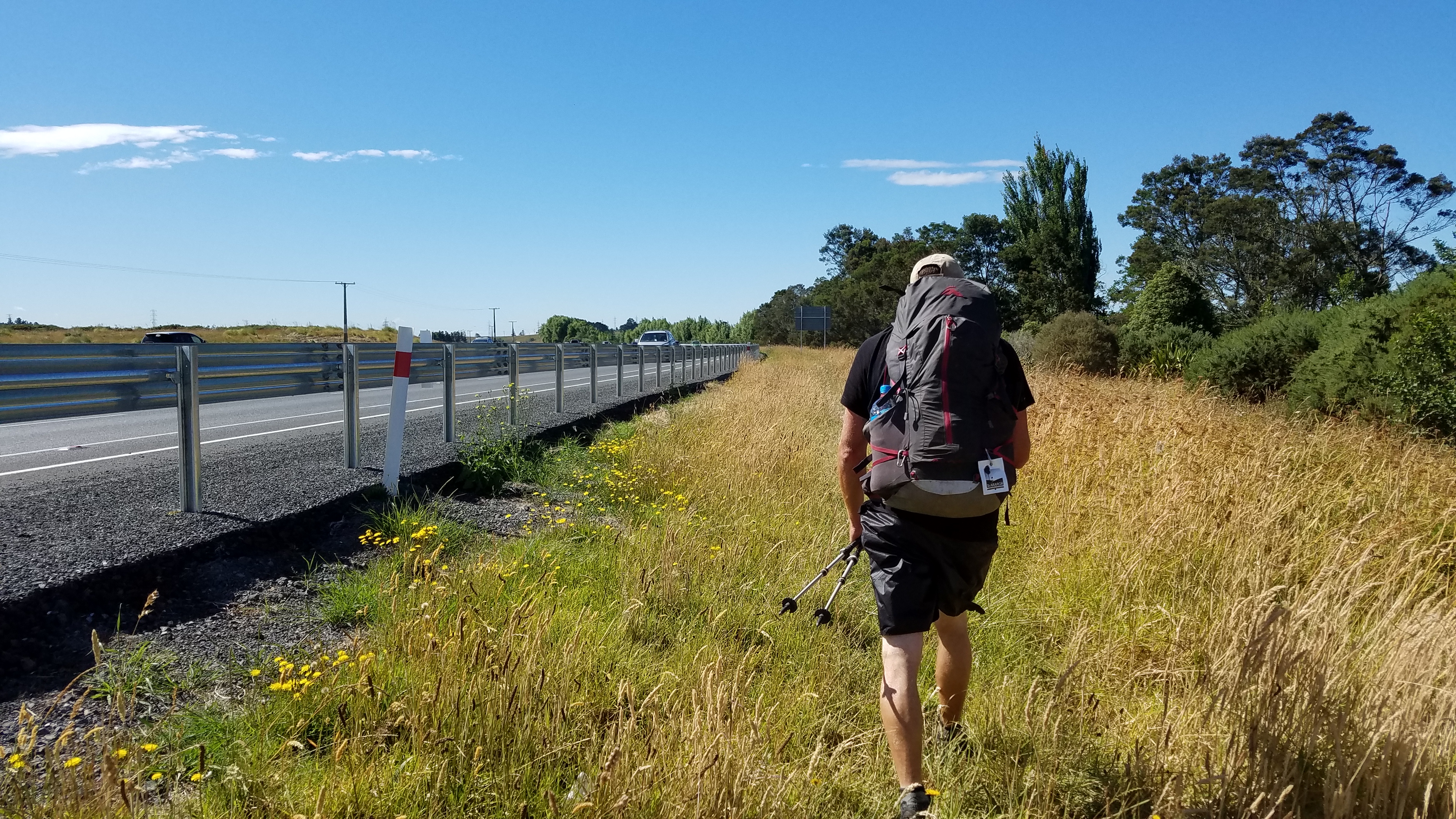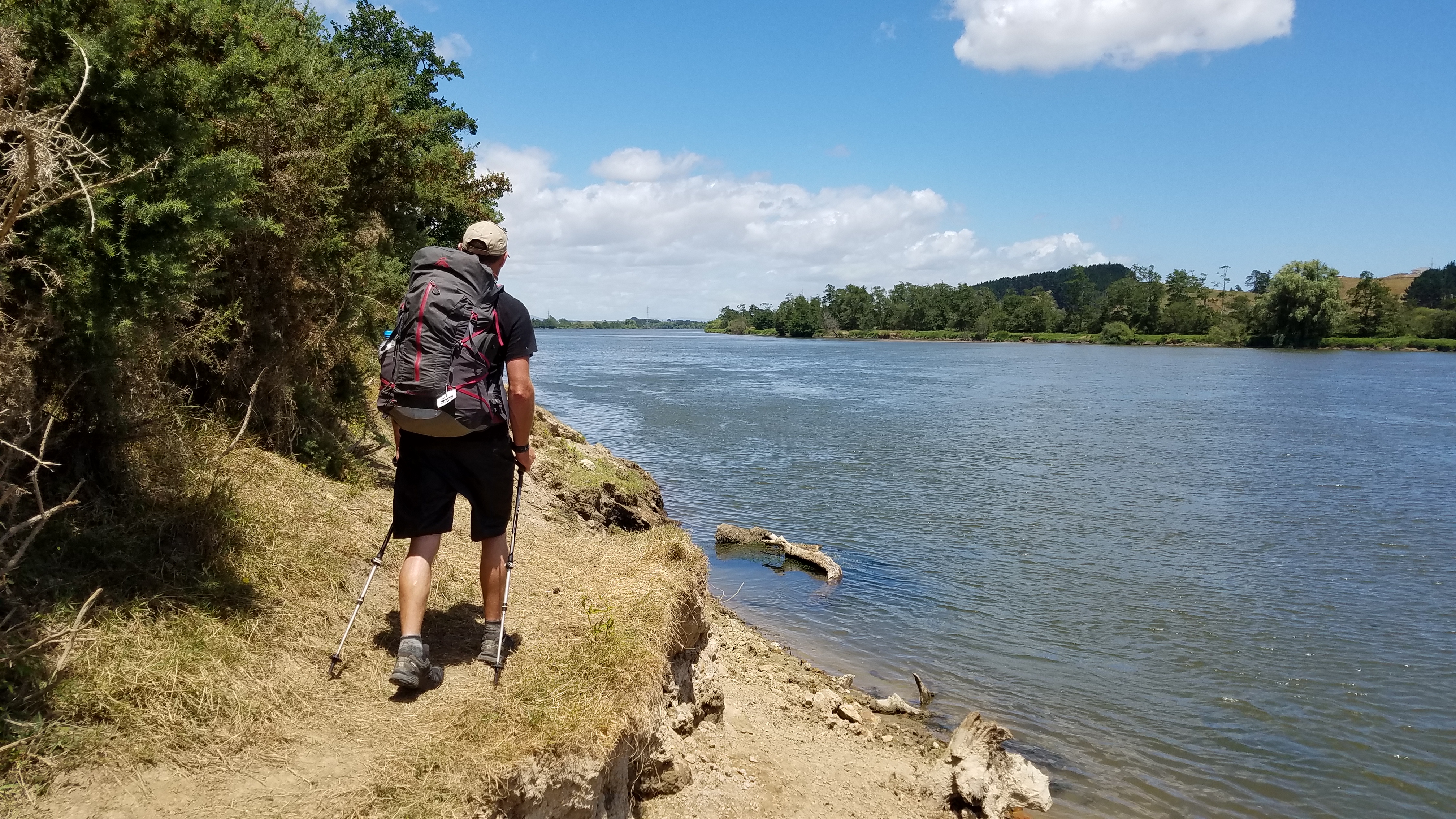 The track varied quite a bit, from easy path through the bush along the river, to a washed-out scramble directly next to the river. Sometimes we were just winging it through pasture land, finding our own way. You can't go wrong keeping the river off to the side. Today was again different than every day before it, so I enjoyed it.
We had the option of walking a road for the last 8 kms, in lieu of the actual path directly next to the road, along a stopbank with high grass and a bijillion stiles. We chose the road.
At Cathy's, we found the door open but she was technically closed, packing up for a trip the next day. She of course served us anyways. I had a lemonade, pizza hot pie, and home-made chocolate ice cream. The pie didn't taste much like a pizza but it is honestly one of the best things I've had here. It had chorizo sausage, salami, and mince (hamburger meat) along with spinach and tomatoes. The crust was the best, light and flaky. Even the design was great. YUM!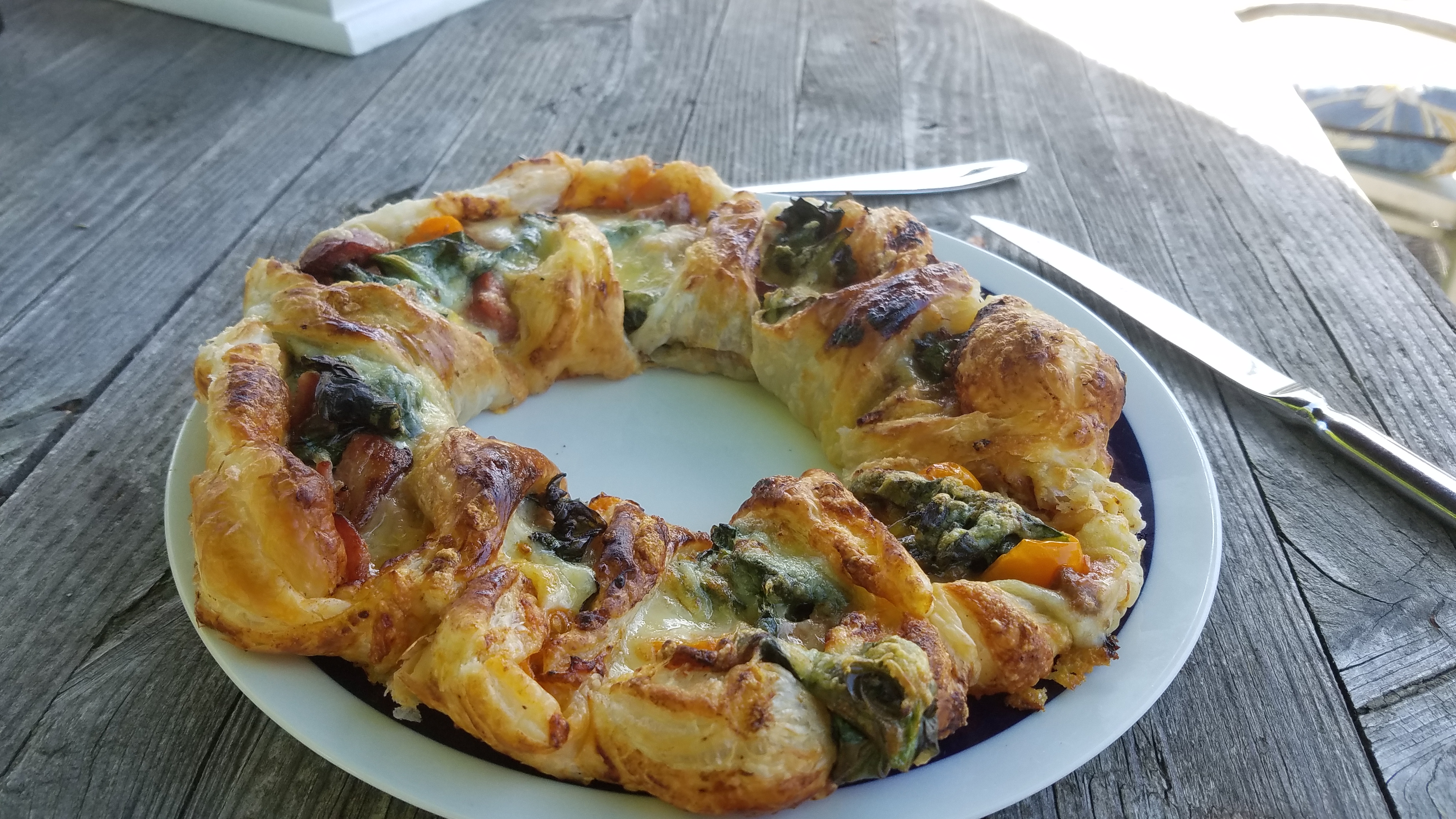 We pitched out tents in the back of Cathy's property, while the pies were baking. Since she is so close to the highway, there is an Exeloo installed out front. These are automated public toilets found in quite a few places around the country. The doors open and close when you touch a button (like Star Trek!). A voice welcomes you and declares that you have up to 10 minutes to do your business before the door unlocks. This is to prevent people from camping out or doing other nefarious business inside. Then a recording of elevator music begins. The selection is limited to one or two songs, in this case it was an acoustic rendition of What the World Needs Now is Love, Sweet Love. The soap, water, and hand drying unit is all sensory activated, which simultaneously triggers the toilet to flush. Mike says they are self-cleaning, as well. He calls them Superloos.
Yep, there sure are lots of different camping options along the TA. We again were next to the highway but I slept through it all. One gear problem is that my inflatable pillow seems to have developed a small, slow leak. Bummer!