July 17th, 2018
Lake Janus mm 2474 to Stevens Pass mm 2464
Distance: 10 miles
The bug situation seemed to be even worse in the morning. Plus, I was feeling groggy from the benadryl and slept until 6 am. I just did not want to get up and deal with the bugs. As a result, it took me forever to pack up. At 0720 I practically ran away from my campsite and did not stop for quite awhile. I even wore my head net for a few miles. If I never see that place again, I will not be sad.
I later met two day hikers from a nearby town. They said it was the worst year for bugs that they could remember. I passed Lake Valhalla but did not stop, even though it looked beautiful. Named after the Viking heaven, I wonder if the real Valhalla also has mosquitoes?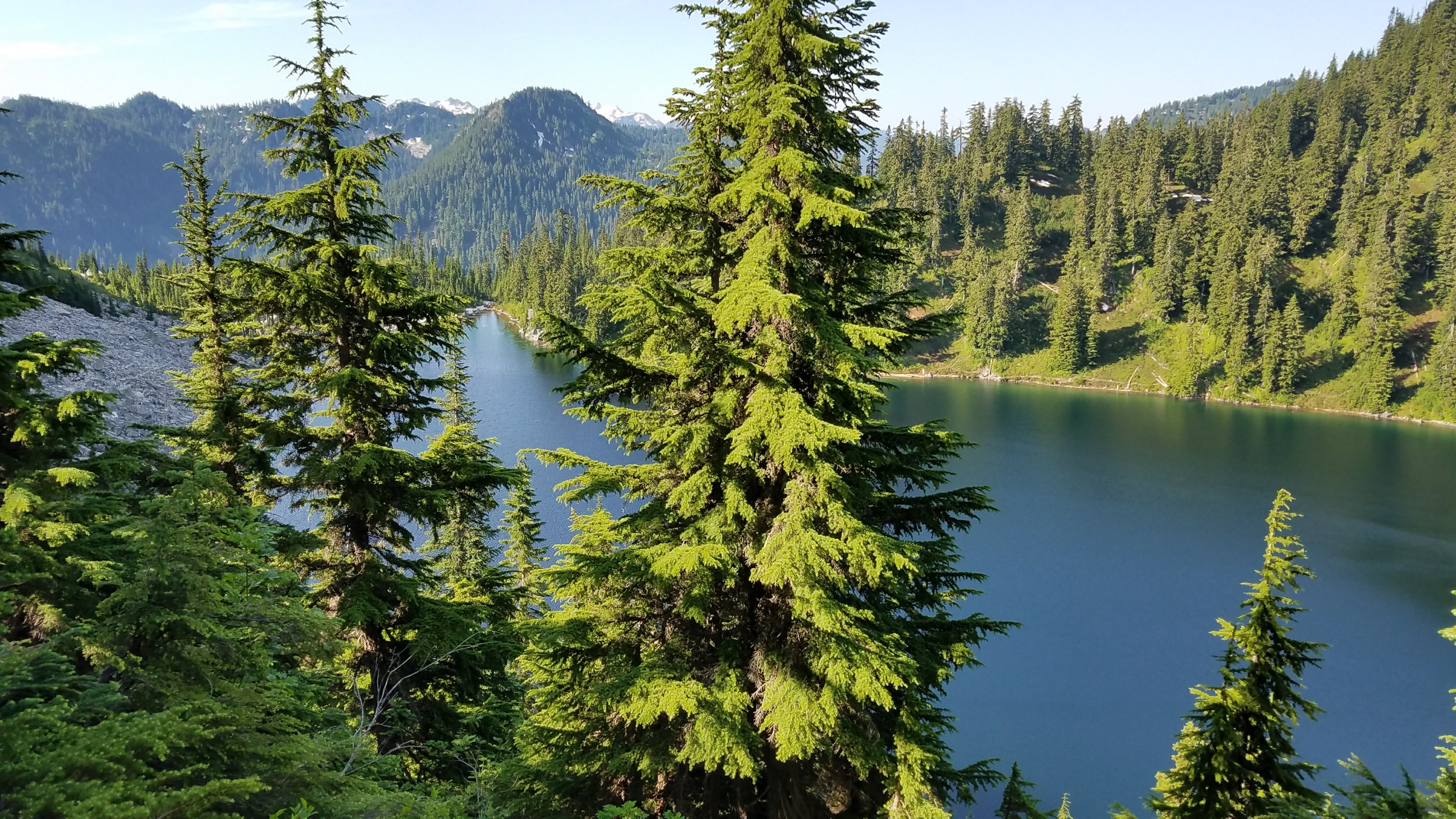 Shortly I was within sight of the highway over Stevens Pass and even got a cell signal for the first time in 12 days. The trail had widened and I was able to text and hike the last mile.
At the lodge, I picked up my resupply box, sifted through the hiker box, used the bathroom, and got a delicious breakfast burrito at the cafe. Emily and Ryan arrived at the same time so we all hung out. Then the rest of the gang began rolling in. Some of us wanted to visit the nearby town so we formulated a plan to go in on a room at the Cascadia Inn in Skykomish. I needed a break from the mossies. Taylor and Lucas headed on down the trail but I figured I would see them again. Taylor is pushing to Snoqualamie so he can double zero at his mom's house.
Just as we began contemplating how to get to town, a guy came up and asked if we needed a ride. A ride seeking hitchers, go figure. He was a local trail angel and just thought he'd stop by to see if there were any hikers. Skybird, Plants, Zeek, and I all squeezed in and once in town, checked into the hotel. It came to $28 a piece for a 4 person bunkroom. At least it came with towels, soap and shampoo. The shower was awesome.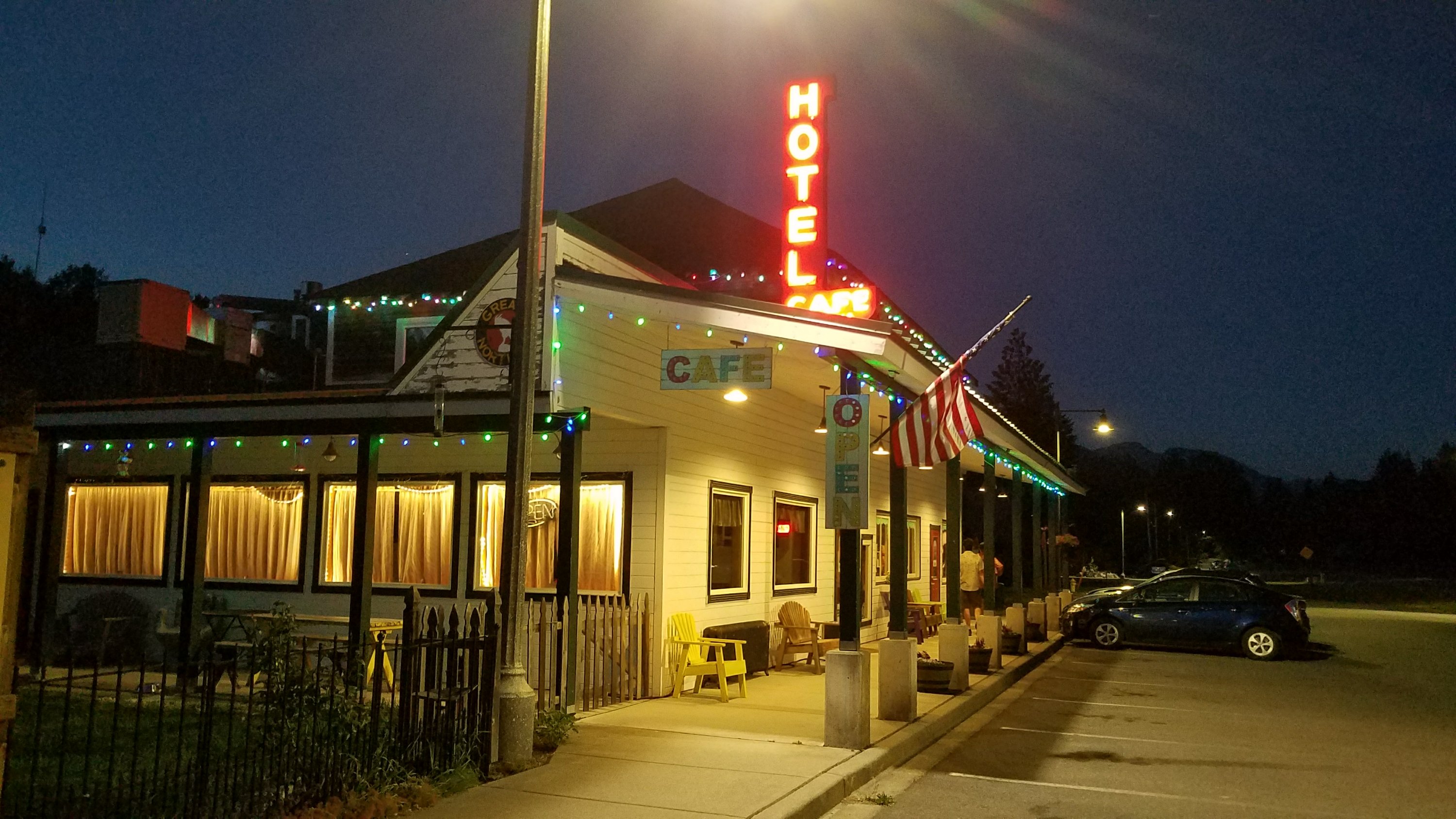 The promise of a real bed and shower. Also my first night not in my tent.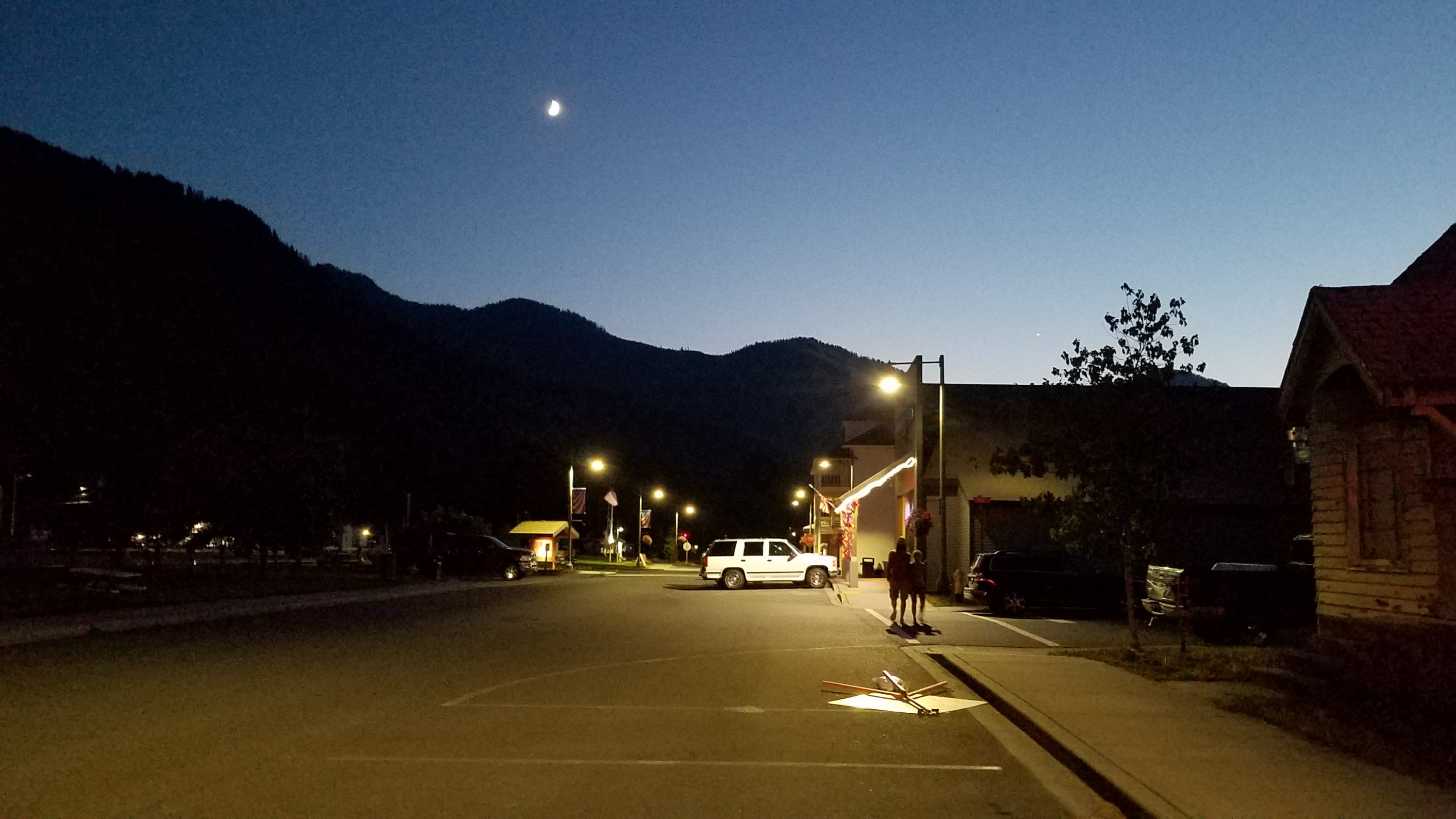 The busy streets of Skykomish.
We ended up at the local pub for dinner (the only place open). I went with the standard fare of fish and chips. It wasn't the best but it hit the spot. I also had a deliciously-dry cider. Skybird, Plants, and Spatz (formerly Zeek) were there, along with Sherpa and Mr. Miagi and a new guy, Oh Lordy. He had just flipped from hiking the AT to hike a few months on the PCT. He was so stoked to be out west and enjoying the views. He was also doing big days…30-40 miles since he had hiker legs after a few months on the AT. We all filed out of the pub promptly at 9:30 pm and were in bed by 10. What a rowdy crowd we hikers are.
I stayed up until 11 pm when I realized it was Amazon Prime day and I could get some deals on gear replacements that I needed. I ordered a water bladder, a merino sports bra, and an inflatable pillow. Oh how I have missed my pillow! My last one got a hole and I left it with a friend in NZ. I can't wait for the new one! It is so worth the extra 3.5 oz.