October 26th, 2018
Mm 75.5 to Mt Laguna mm 42
Distance: 33.5 miles
0550 – 1800
I needed an early start today. For one, it's just better to get in as many miles while it's still cool. And two, my headlamp batteries were dying, so I wanted to make it to Mt Laguna before dark in the evening. In the early morning, I had the benefit of the moonlight and didn't need my headlamp. Worst case, I could rob the batteries out of my Spot device.
I passed by Zappy's tent early on and began my way up into the Laguna mountains. This was the last big climb that would take me from about 2300′ up over 6000′. These hills were dry but had very green vegetation compared to all the surrounding mountains. It gradually changed from scrub to tall trees. I was glad to get back into the pines and oaks one last time. All the oaks were yellow, orange, and red for the fall, so beautiful.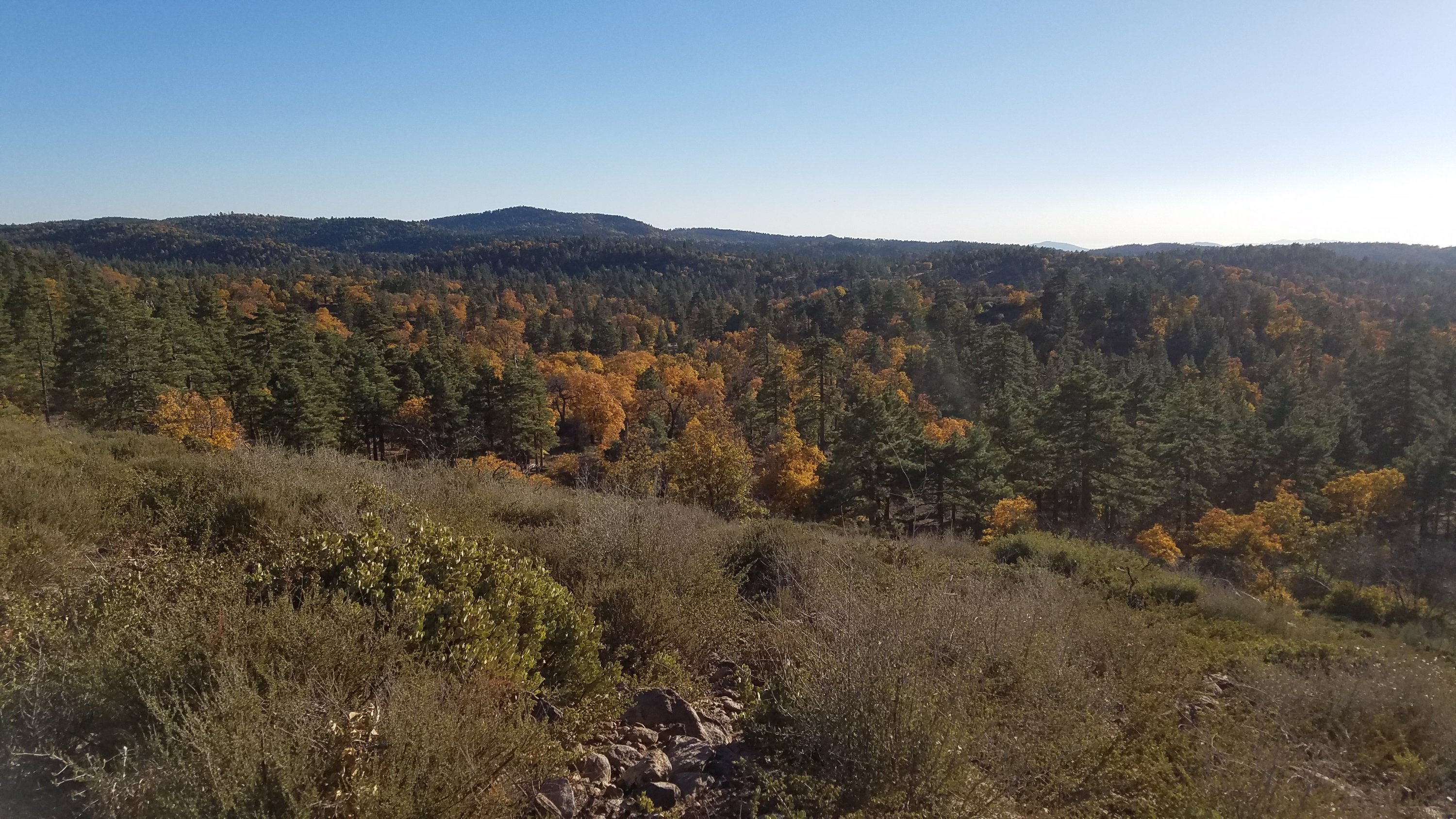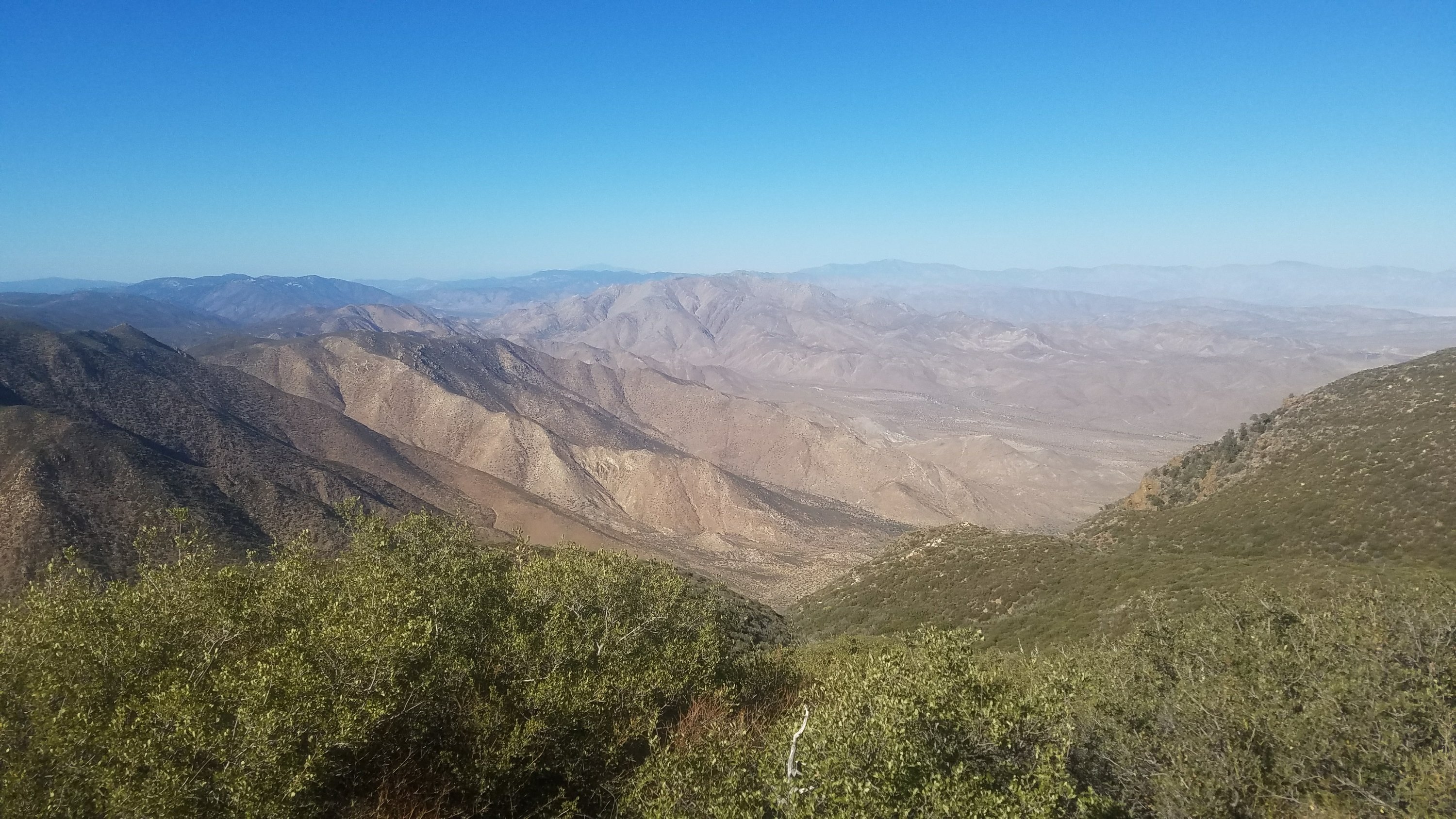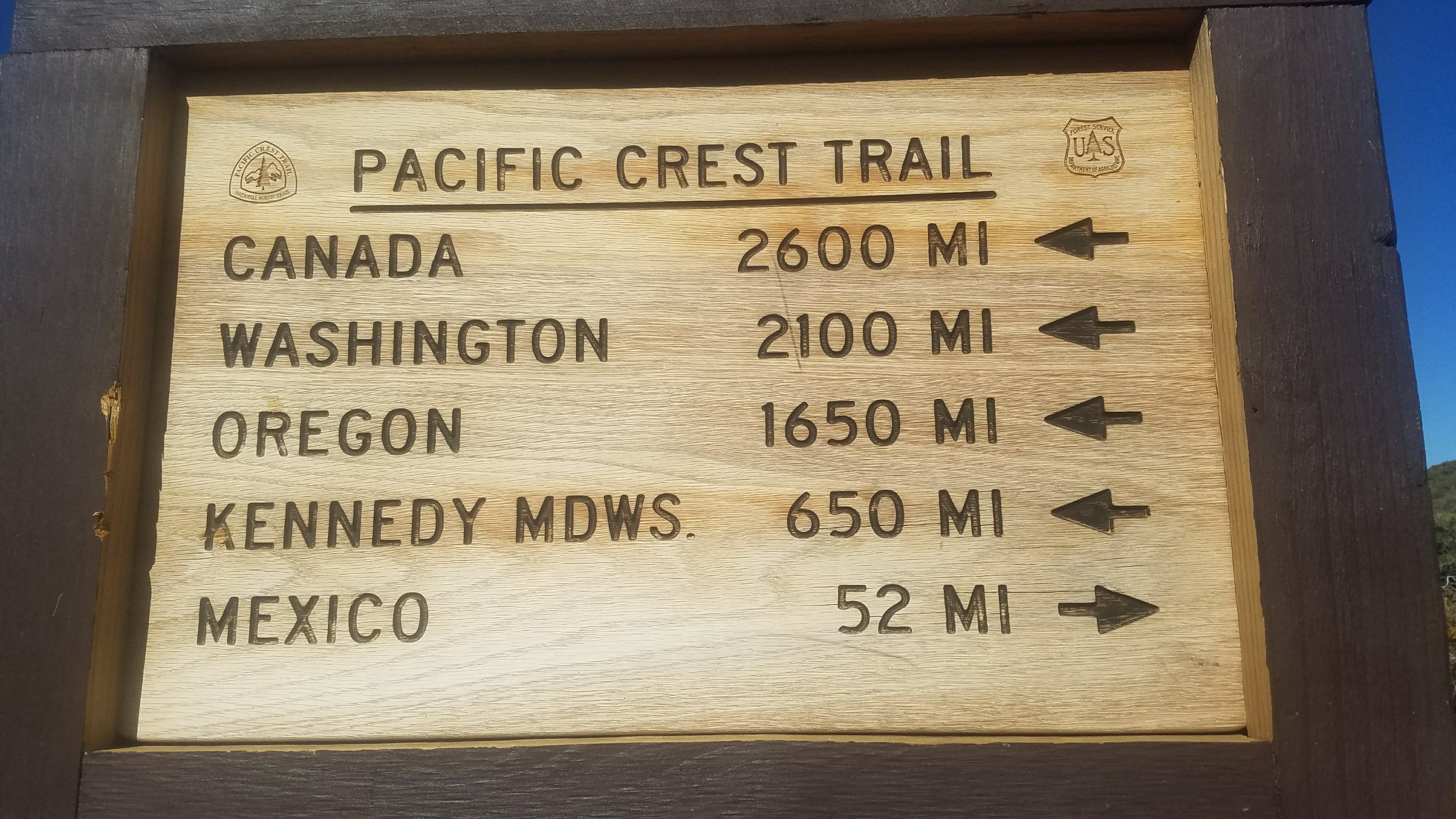 I came to a spigot at a picnic ground for lunch, the first water source all day. The sign informed me that I had only 52 miles to go to Mexico. I felt very tired and my feet hurt after lunch. By the time I finished this day, I had walked 105 miles in just 3 days. I wanted nothing more than to get a good meal and some rest. I had to wait until 9 am the next morning to get a package at the post office, so I was looking forward to sleeping in for once.
I did make it to town before nightfall. The campground caretaker told me about 2 other PCT hikers that I could link up with to possibly share a site. It was $25 a site, so I was either going to split it or stealth camp just off the trail. More importantly, they had quarter-fed hot showers at the campground. I couldn't find the hikers at their site so I wondered down to the tavern. Of course they were there.
It was MECA and Natty, the latter I had met somewhere up in Washington when he was going north. He had started in Belden, about halfway, and flipped to do the other half south when he got to the Canadian border. MECA was doing a LASH (long ass section hike).
I sat down to have dinner with them, but they were mostly finished. Then Zappy arrived, so I finished dinner with him. I had a pasta dish that was really good but not a big enough portion (for me) and berry cobbler that was again delicious but left me wanting more…like 4 more plates at least.
We met some people at another table. One was Keith, a Canadian that had hiked the trail and lived in Banff near the Great Divide Trail. He hung out a lot in Mt Laguna, helping at the restaurant when all the northbounders came through. He was very friendly and enthusiastic. He introduced us to Gail, who was staying at the campground on his way to Baja. Gail had lots of extra quarters to give us for the showers, plus invited us to pitch out tents on his site. He even gave me a flashlight to borrow, since my headlamp was nearly kaput.
Gail gave us a ride back and I was so relieved to take a hot shower. I had to put all my dirty clothes right back on, but I still felt a lot better. It had gotten pretty cold by then, so I quickly set up and jumped into my quilt. Despite a lot of campground activity and noise, I was asleep within minutes. It had been a hard few days but I had earned an easy finish. I could cruise into the home stretch, splitting the next 2 days into 20's. That seemed like a dream.