November 7th, 2019
Patagonia mm 737.4 to Canelo Hills saddle mm 761.8
Distance in miles: 24.4
0910-1750
We get packed early, so as not to alarm anyone that might be out for an early morning stroll. I take advantage of the public restrooms in the park, which are nice. We head to the Gathering Grounds for breakfast and I have biscuits and gravy. Then I get another plate of french toast. Both are delicious.
We of course see Deb and Brent again, also having breakfast. They have been stewing all night about quitting their jobs and becoming thru-hikers. I'm a bad influence. I also fail to mention that thru-hiking has ruined me from caring about much of anything else in life. Two thru-hikers come in shortly after … same two guys that caught up to us at Superior, Sie and Hardy. They started 1 day behind us and it looks like they will finish the same day. Sie has hiked a lot of trails and I remember seeing his comments on Guthooks on the CDT.
It always strikes me as incredible that different groups can hike the same pace over a month or more. There are so many variables that come into play, yet experienced thru-hikers are pretty well matched. We tend to walk all day, doing about 30 miles in a full day, and 20-25 during town days. The real differences appear depending on how many zeros are taken. I've taken 3 zeros in 800 miles. I walked nearly 1000 miles before taking a zero on the CDT. So this varies greatly from one hike to another, as well.
We eventually head out on the road leading from town, in no particular hurry. We have only 52 miles to go but 3 days to get there. Normally such a distance would take us 1.5 days. We stop to look at some Texas longhorns standing next to the road that are very tame. They look intimidating but I've heard they're generally good-natured. What if I totally have this backwards? Oh well, these ones are friendly enough, at least.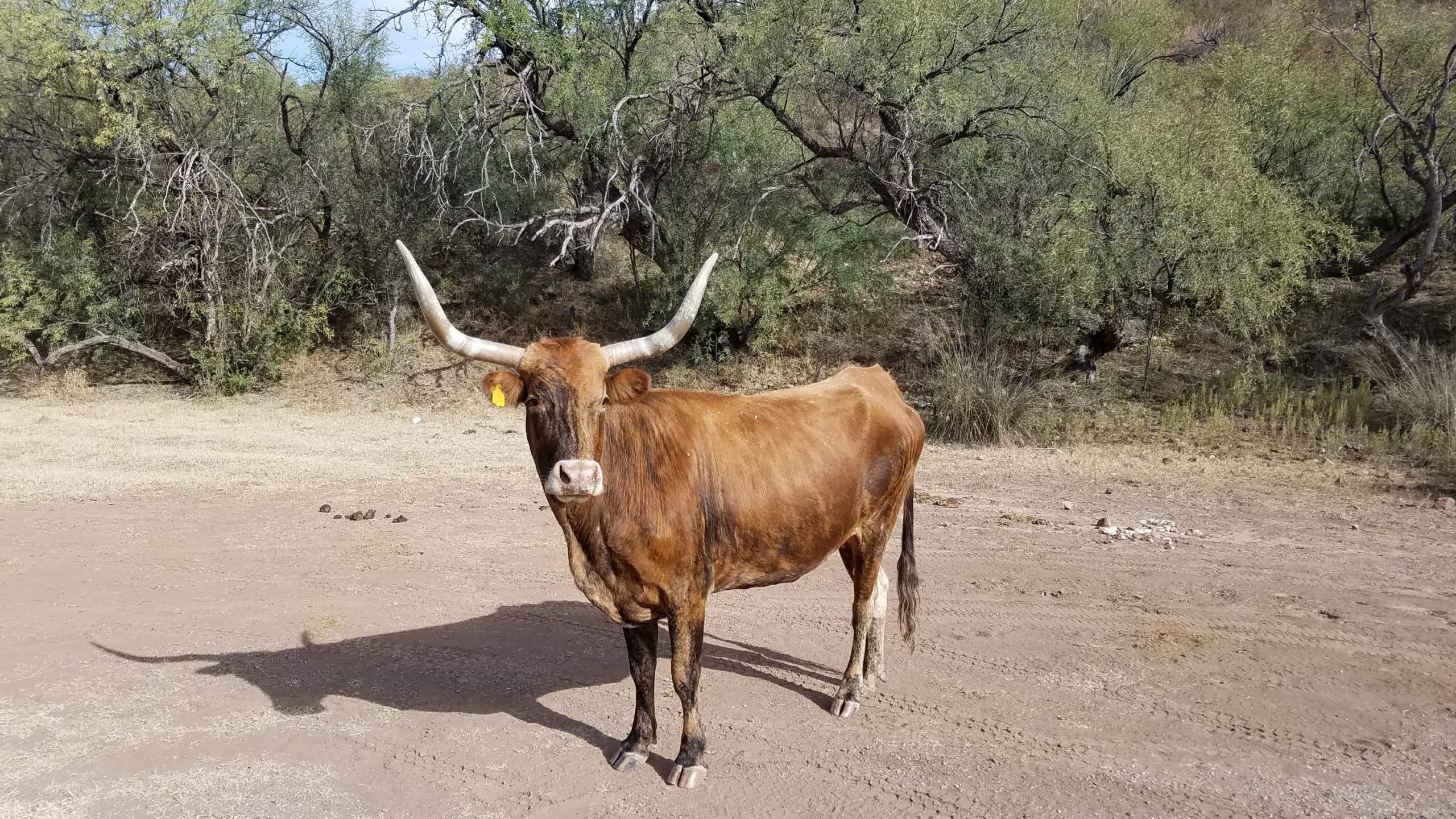 We reach the trailhead and walk through more grassy hills. I find several praying mantis in the middle of the trail. I help one of them out of the way and onto a mesquite tree. It's cool to see how well the mantis blends into the tree. I just love mantis…they are very animated and charismatic for a bug.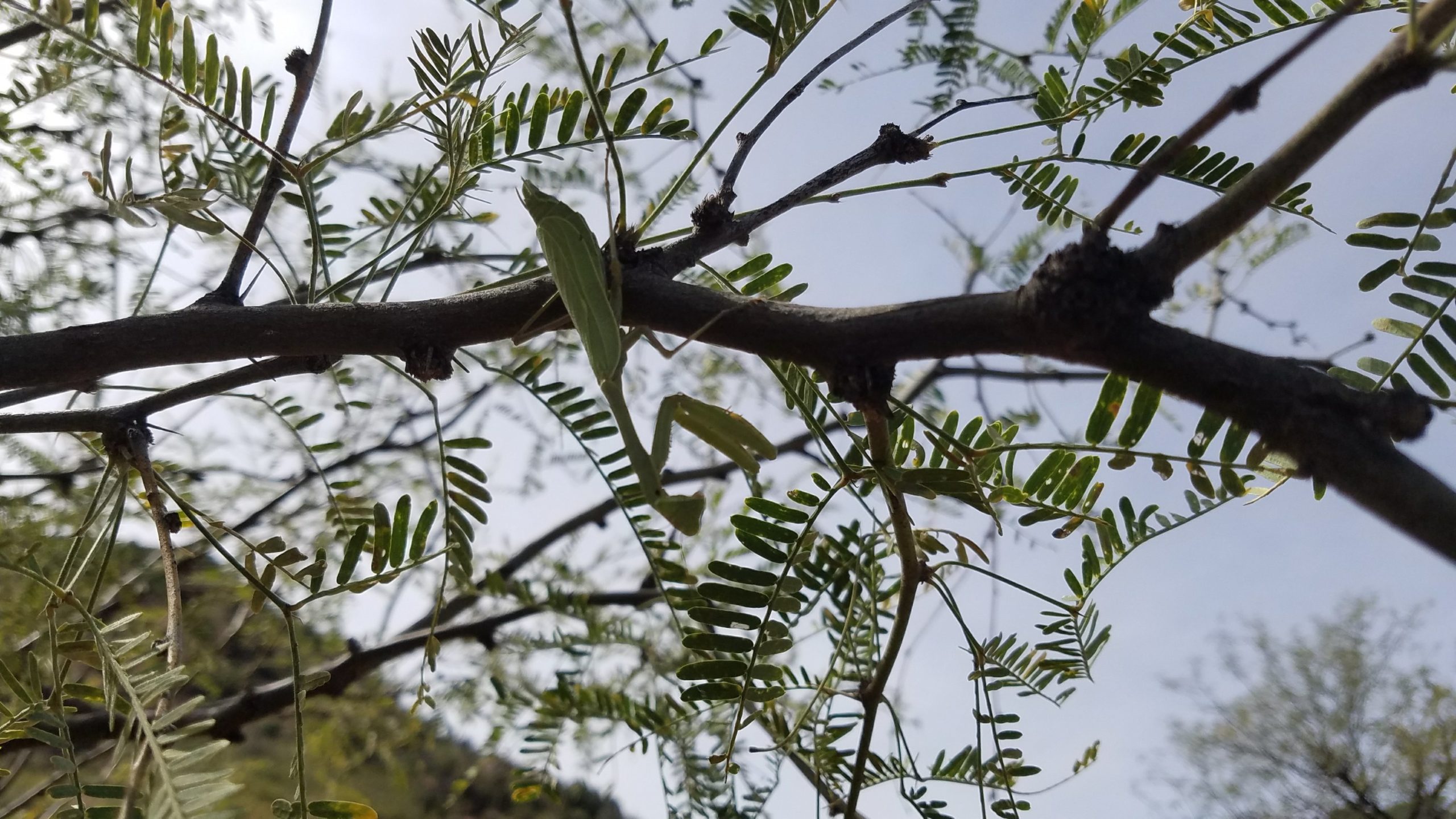 There are a number of streams with puddles and also some caches of water. But of course the last source of the day, a cow tank, is pretty gross and we pass on it. I've learned to get by on very little water overnight…about 1.5 liters will do.
Despite only needing to walk about 20 miles, we don't find a decent campsite until it's just getting dark. We can't help ourselves from using all the daylight I guess. We're on a saddle and I pitch right next to the trail. Luckily the winds are calm and there's nobody else hiking through tonight. We only have one night left and I hope we can find a good spot high up in the Huachuca mountains, maybe even under some ponderosa duff.